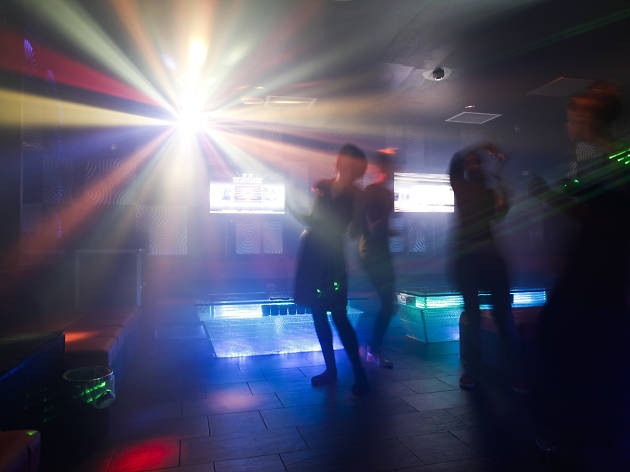 Time Out says
Show your K-stuff in this expert karaoke den
Proper Sydney karaoke enthusiasts swear by the Point. Fans will fondly describe its battered '80s aesthetic as careworn, like a favourite coat. Others will equally accurately add that the rooms smell like a teenage boy's poorly supervised sock. Either way, this is where the karaoke devotees are separated from the karaoke noobs. The staff are friendly and you can get snacks, sushi platters and booze, but this isn't a place to cuddle up and dine: you're here to work.
The system:
Not immediately intuitive but you'll work out the touchscreen and stylus set-up for pointing to your fave tunes. On Time Out's visit, we would have raised the roof for some more bassy oomph beside the plinkity-plonkity synths coming out of the speakers.
The songs:
Amazing. Echo Point has Sydney's greatest and largest range 
of tunes, hands down. They're all keyboard backing tracks, which might sound like a minus but it is in fact an awesome plus, since you can adjust the pitch and tempo. Want to start randomly changing a song's pitch because it's Depeche Mode's 'People are People' 
and you're bored? Good news!
K-factor:
If you want to prove something about how this karaoke game is won, then this is the arena in which to do it. Their happy singing hour starts at $6 per person, per hour, and the rooms can accommodate up to 22 people for $158 each hour.
Details
Users say