The best salsa clubs in Sydney
The seductive sounds and saucy moves of salsa come alive in Sydney every night of the week.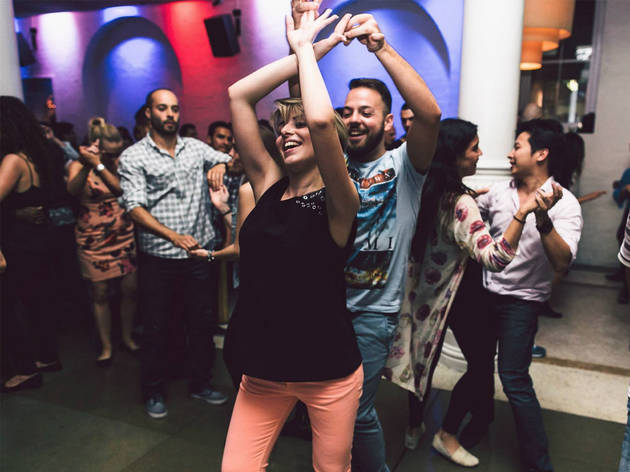 While Strictly Ballroom did much to promote Latin dance in Australia, you'd have been hard pressed to find more than one or two salsa schools in Sydney back in the early '90s. Ten years ago, it all started changing. The contemporary salsa phenomenon (originating in Cuba and Puerto Rico and flourishing in the migrant communities of New York and Los Angeles) began to take root outside of the Americas. Today, there is a vibrant salsa scene in every major city of the world, and Sydney is no exception with dozens of schools and somewhere to dance every night of the week.

So why is salsa so popular? Mainly because it's a very social activity. There is a real community around salsa dancing and at a professional or performance level everyone is on a first-name basis. It's also fun, a form of exercise, improves your dance skills and has a sexy, spicy edge. "Salsa" is Spanish for sauce, after all.

If you're a complete beginner, a couple of classes are necessary to learn the basic steps and gain confidence. You can either enrol in a course at a dance school or try out a couple of casual classes at a club, no partner necessary. Salsa is an improvised dance; this means the bigger the repertoire of steps in your head, the more you have to draw from on the dancefloor. Even experienced dancers go to classes to learn new combinations and work on their technique.

Once you've got some basic moves under your belt, you're ready for social dancing. Prepare for some intimidation the first time you walk into a salsa club – it's like stumbling onto the set of a musical. Not only is everyone scarily good but the music is much faster than it would be for a class and it may be all you can do to keep up. Don't be disheartened and remember that practice makes perfect; drop in regularly to any of these salsa nights and eventually your hips will be putting Shakira and Ricky Martin (or at least your mates) to shame.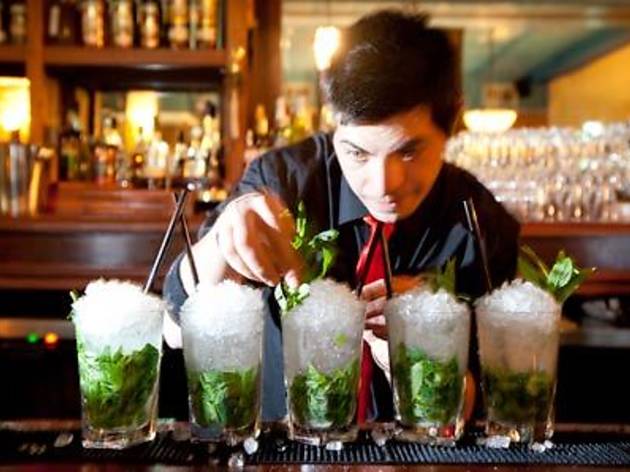 Down at the Cuban Place on Friday and Saturday nights Lorenzo Y Su Swing heats things up with live Cuban music. There's salsa dancing a plenty and $10 mojitos all like long to fuel the fun.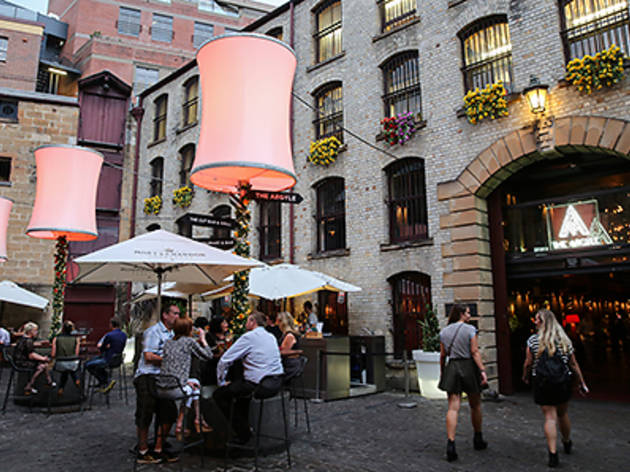 Heat up your hump day with an evening of salsa dancing in the Rocks. The Argyle hosts a weekly salsa session with DJ Miro spinning Latin and Bachata hits from 8.30pm.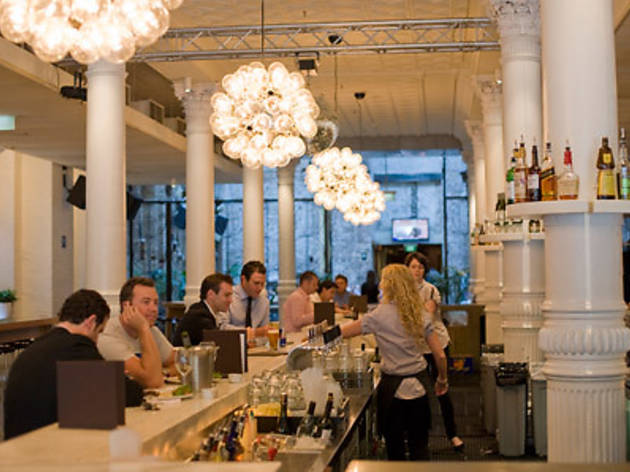 Establishment hosts one of Sydney's longest standing salsa nights every Tuesday evening. There are $12 mojitos to give you some liquid courage and live percussion to keep you grooving. Beginners can also join in on the fun with free classes from 8pm
Looking for more dancefloors?
Sydney's nightlife scene has been through tumutulous times since the introduction of the lockout laws, with clubs and late night venues hit the hardest. Hats off to the venues still giving Sydneysiders a place to boogie – and the producers and DJs still dishing out stellar soundtracks. There's live music, juice bars, drag shows, cabaret and even bowling alleys, which will lure even the most sceptical clubber to one of Sydney's favourite nightspots.