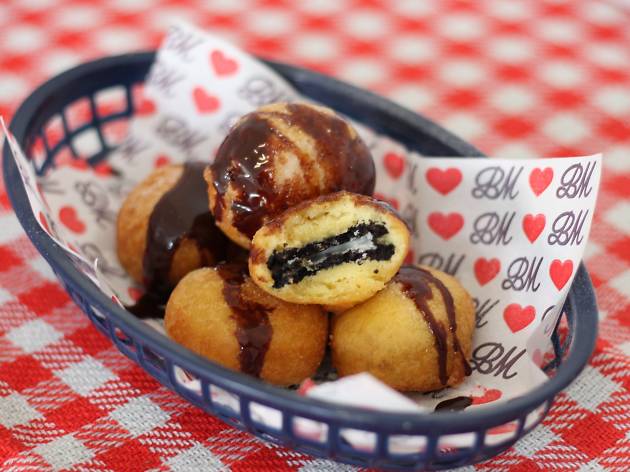 30 days of Food Porn with Deliveroo
Deliveroo joins forces with Food Porn for thirty days of mouth-watering dishes
How many of Sydney's most food porn-worthy dishes have you tried? Food delivery service Deliveroo has teamed up with Food Porn to launch 30 Days of Food Porn, a project that presents a feast for the eyes daily by highlighting a menu item a day from the best restaurants Australia-wide. Every day, the dish of the day will be featured in a series of videos on Deliveroo and Food Porn. The best part is, for thirty days only foodies will be able to order the food porn they see on 30 Days of Food Porn and have it delivered direct to your doorstep exclusively by Deliveroo for a limited time.
Plenty of Sydney restaurants will have their dishes unveiled over the 30 Days of Food Porn, so keep an eye out for: Bloody Mary's, Jamie's Italian, China Diner, Brooklyn Depot, Mamasan, Mary's, Hunter and Barrel, Bare Grill, Mojo & Bar Ume.
To find out more visit the Deliveroo Facebook page.
Best selling Time Out Offers