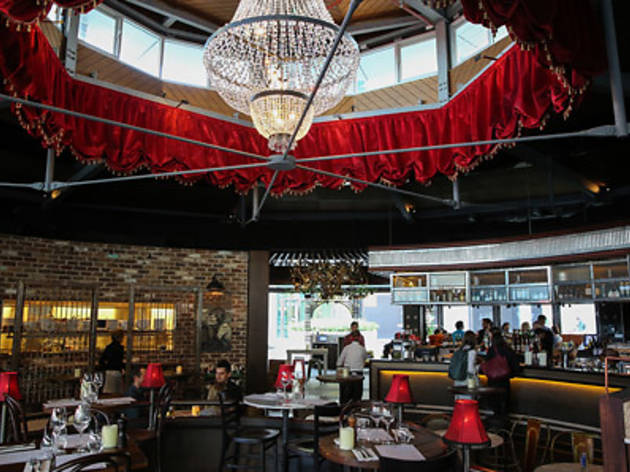 1/12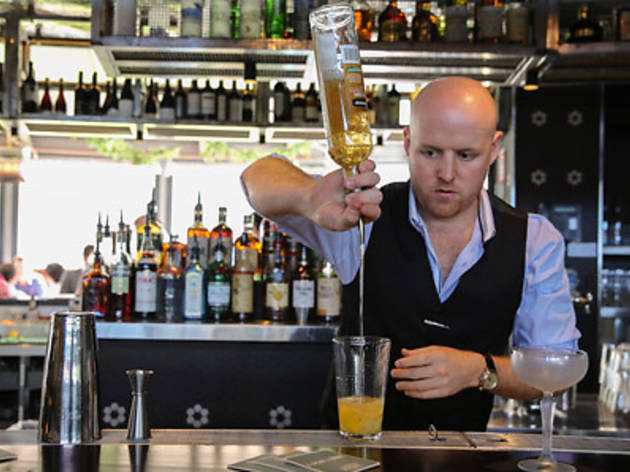 2/12
3/12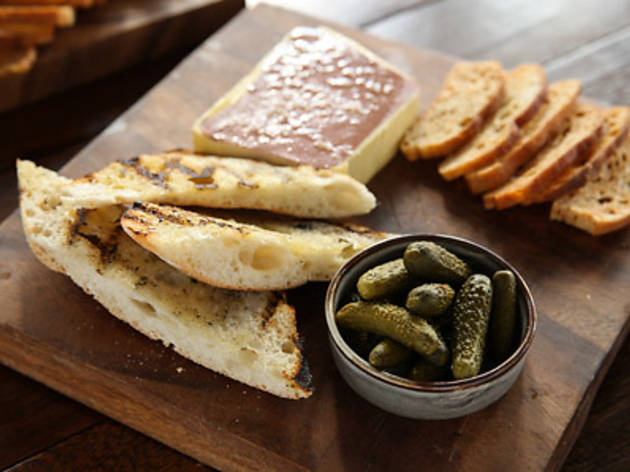 4/12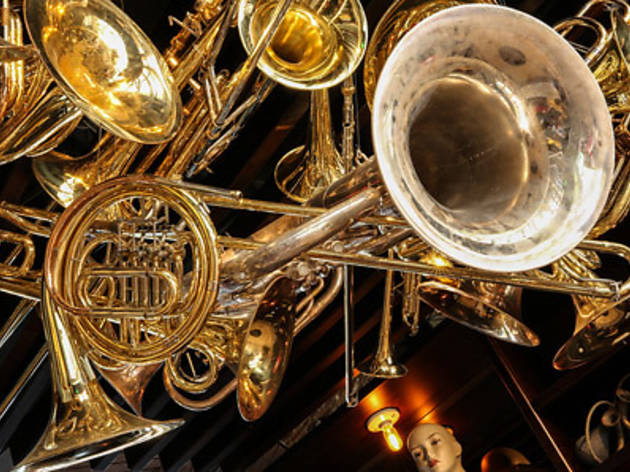 5/12
6/12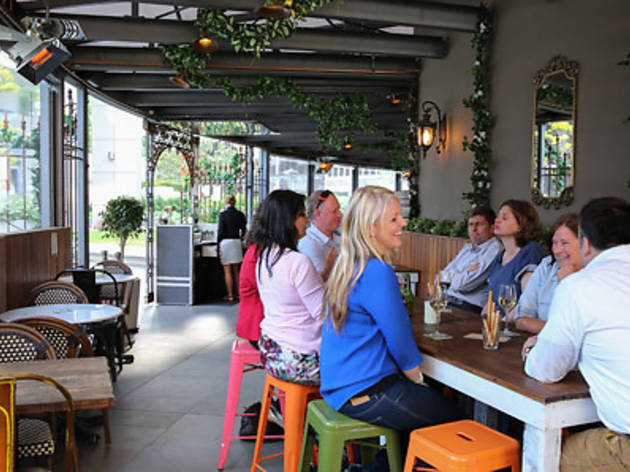 7/12
8/12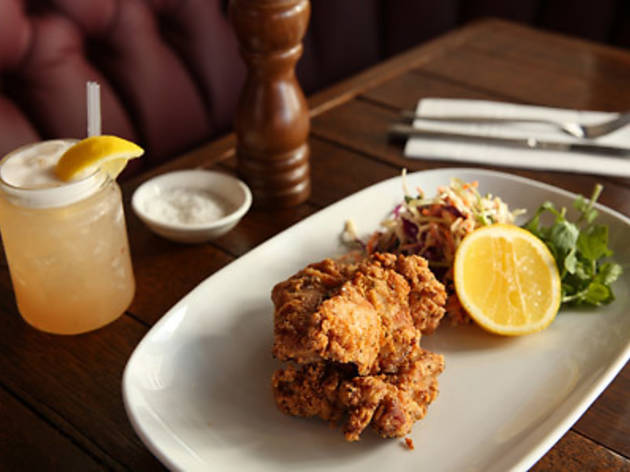 9/12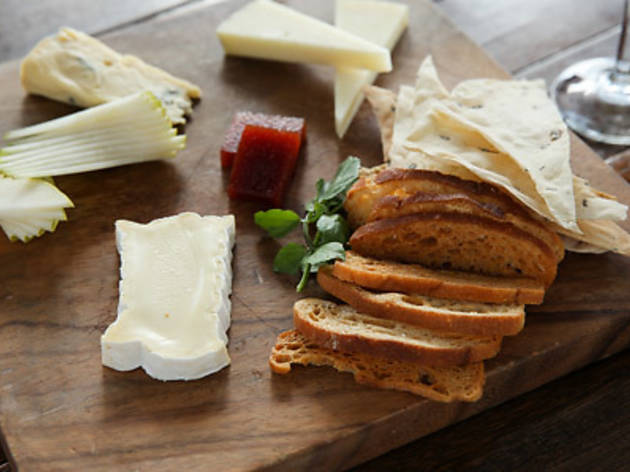 10/12
11/12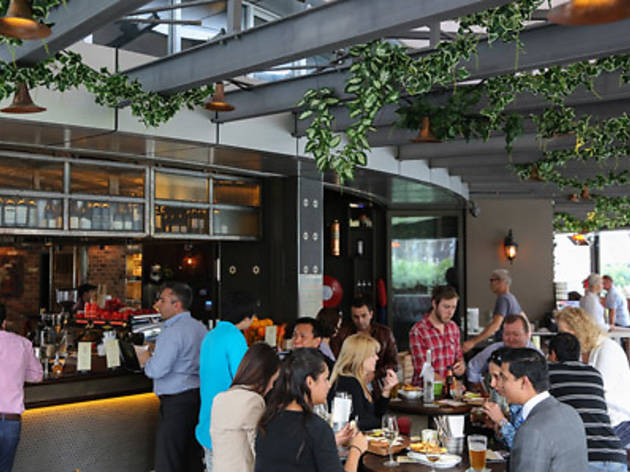 12/12
Time Out says
Life is a cabaret at this new neighbourhood bar on the North Shore
When the bright lights of the Chatswood Westfield are dimmed for the evening, the surrounding streets can get pretty quiet. There are signs of life at the cinema, Concourse and Zenith theatre but the small bar revolution hasn't quite made it to this commercial pocket of the North Shore.

But 465 the Avenue is hoping to change that as they ask the Chatswood nine to fivers stay just a little bit longer. This isn't a bar for a Coyote Ugly-style rager, but it is an attractive spot to split a bottle of wine and a cheese plate while you decompress at the end of the day. And as far as captive audiences go, Chatswood is a gold mine. A major bus and train interchange, five schools, and some serious corporate head office mojo ensure a pretty substantial percentage of Sydney is living, working, and shopping in Chatswood on any given day. That's a lot of people keen for a drink.

Set up inside a glass rotunda at the base of a gleaming new high rise, the Avenue is decked out like a Weimar jazz club with wrought iron window trimmings, red velvet drapes and a huge chandelier in pride of place. But if you are feeling a little more garden party than Cabaret aim for a seat in the lamplit crescent terrace hung with trailing vines outside.

After something more than the house pour without the cocktail price tag? From 5pm they do a list of five simple, fruit-based drinks that are more interesting than a vodka cranberry but still cost less than ten bucks. Not convinced? We aren't at first but the Cabaret Spring Punch's mix of spiced rum, coconut ice cream and pineapple makes for a super fun riff on a Pina Colada. They also have a concise beer list with a craft bent that runs from dark ales like the Mountain Goat hightail ale through to summery wheat beers like the Burleigh Brewing hefeweizen.

Here they are giving the casual counter meal a French Bistro makeover. You can get a Nicoise salad or a confit duck leg if you're feeling continental, or keep things simple with minute steak and chips. The duck liver parfait is most definitely a sharing food. A generous slice of creamy, slightly sweet pate with toast, bread crisps and cornichons makes for a very rich bar snack. To mix it up a little next time we'd go for the Avenue Board that includes terrine, and fennel and pork salami as well. Or cast the European snacks aside completely and order the tender buttermilk fried chicken with aioli and a little hillock of coleslaw. The batter isn't as crunchy as we'd like but the seasoning is spot on.

The nice thing about the Avenue is that they aren't pushing any particular agenda – it's feels more like a 'build it and they will come' kind of place. You can start the day with pancakes or end it with a glass of the ballsy Arido malbec, and if you need a time out from Christmas shopping for a Prickly Moses red ale in between, there's no judgement here.
---
Details
Address:
465 Victoria Ave
Chatswood
Sydney
2067

Contact:
Opening hours:
Mon 7am-11pm; Tue-Fri 7am-midnight; Sat 11am-midnight
Best selling Time Out Offers