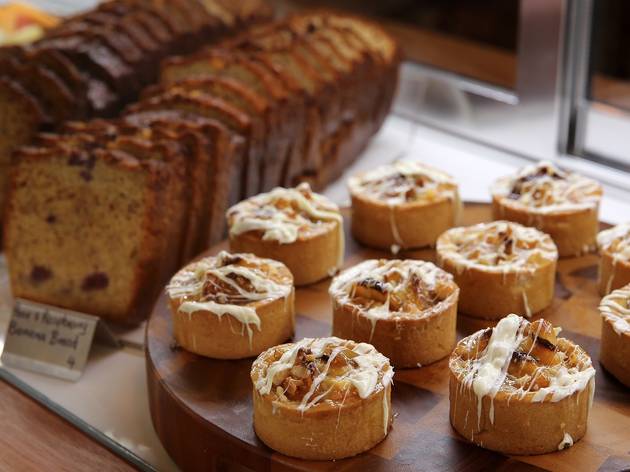 1/11
Photograph: Anna Kucera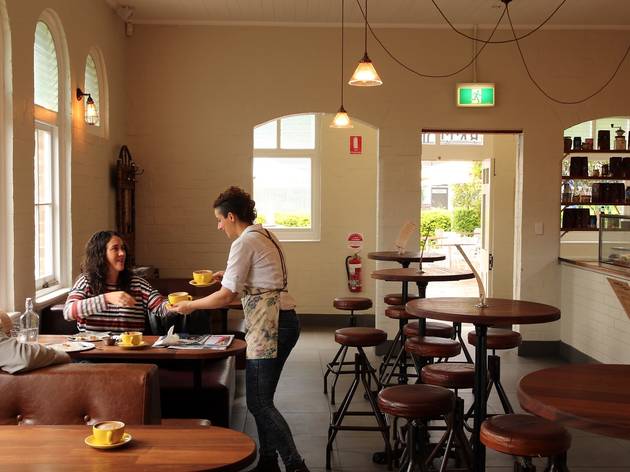 2/11
Photograph: Anna Kucera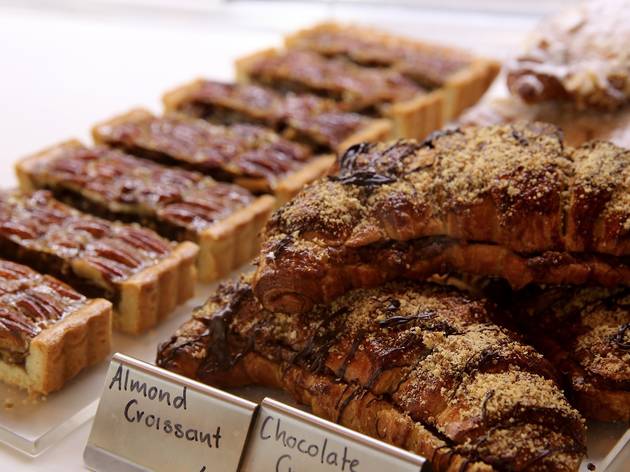 3/11
Photograph: Anna Kucera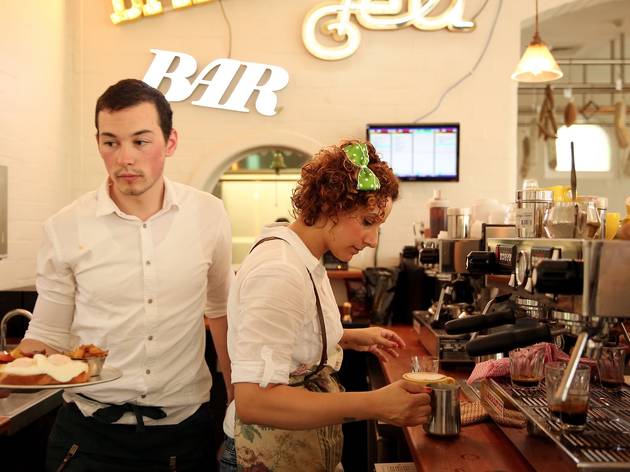 4/11
Photograph: Anna Kucera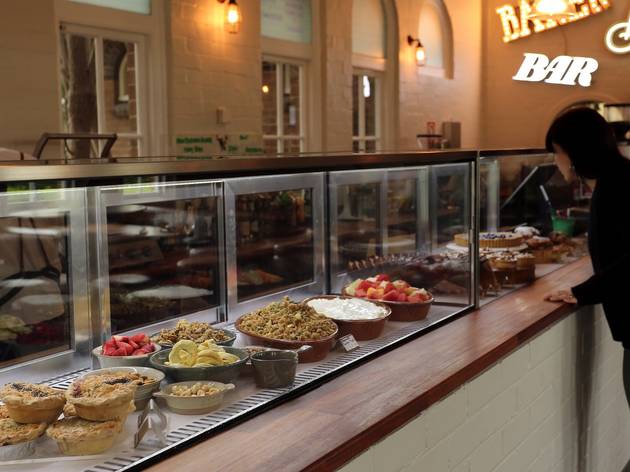 5/11
Photograph: Anna Kucera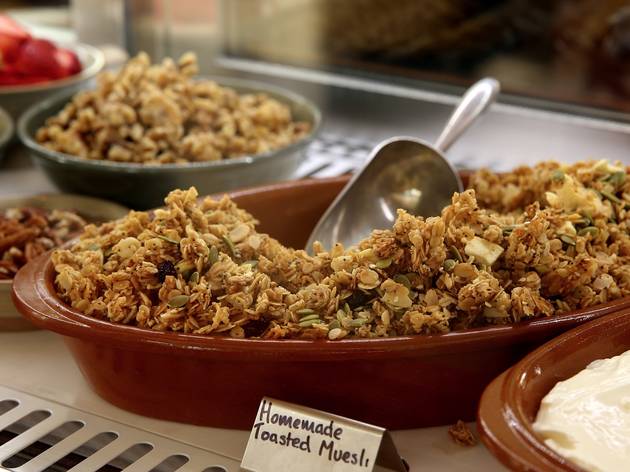 6/11
Photograph: Anna Kucera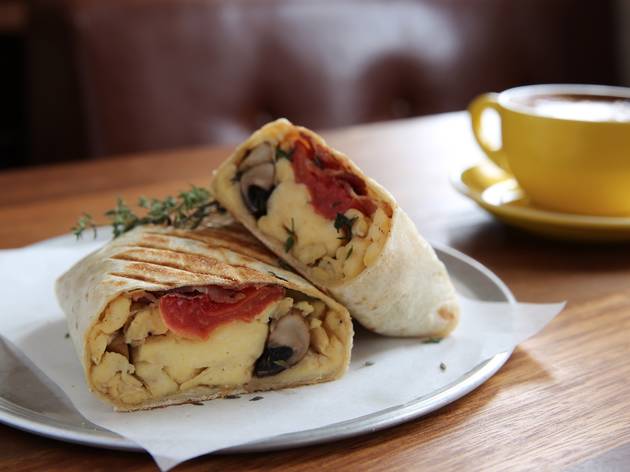 7/11
Photograph: Anna Kucera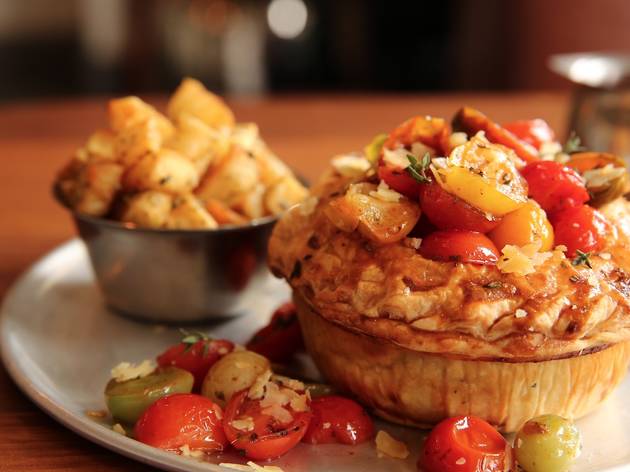 8/11
Photograph: Anna Kucera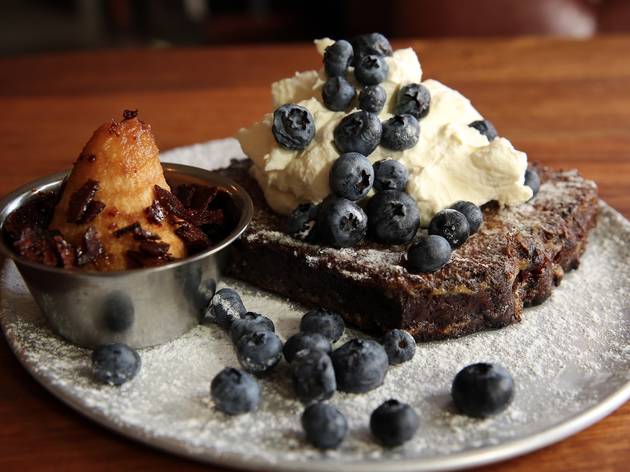 9/11
Photograph: Anna Kucera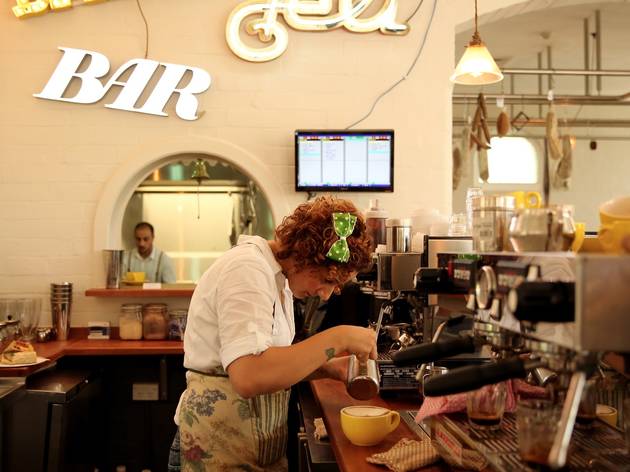 10/11
Photograph: Anna Kucera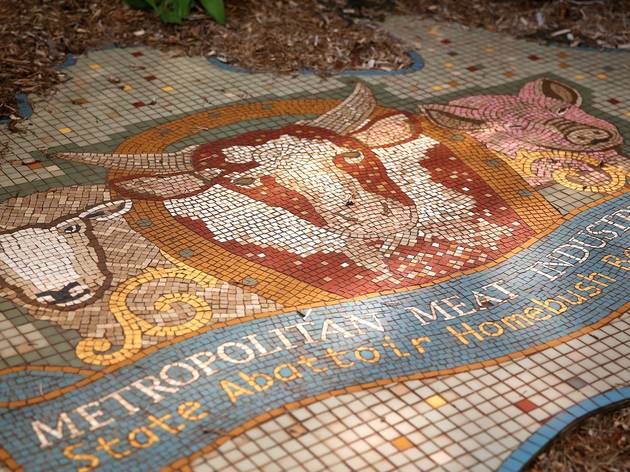 11/11
Photograph: Anna Kucera
Time Out says
It's hard to have the blues when the sun is shining and good coffee awaits you on the other side of the turnstiles.
The further you get from the centre of a city the more space you tend to have. It's one of those trade-offs: live close and inhabit somewhere the size of a pocket-handkerchief, or live further afield and have enough room to swing all the cats in Christendom.
At any rate the rule proves true for Abattoir Blues, the welcoming, spacious bakery, roastery and coffee spot out at Sydney Olympic Park. On a beautiful day, the courtyard, hemmed in by hedgerows and crimson frangipani trees, is the place to kick back with a house-roasted coffee and a slice of cherry chocolate tart.
Or head inside to the cool, tiled interior, which is only vaguely reminiscent of its grisly former life as the State Abattoir. Save for the carcass rails on the ceiling you'd never even guess at the building's history – you'd just assume the owners were really big Nick Cave fans.
Here to witness a sporting competition and need a hearty brekky to see you through countless heats? Order the baked bean pie. A crunchy, puff-pasty shell is filled with tender mixed beans in a tomato sauce, enriched by the yolk of a sunny-side up egg draped over the top. It may be messy to eat but you get two kinds of protein, carbs and veg for your efforts – take that, Nutri-Grain.
Need victuals on the run? The breakfast wrap is all the best bits of a fry-up, in burrito form. Pancetta, scrambled eggs, roast tomato, mushrooms and spinach come tightly swaddled in a toasted pita wrap and could literally be eaten while jogging without losing a bite.
They start serving booze here at 10am so you can crack a cold James Squire over lunch or even take in a scotch if your day is already going downhill. On Friday evenings you can avoid the peak-hour rush by staying for wine and live bands that lean towards the acoustic blues side of things.
Abattoir Blues is taking care of the snacking business at their end of the tracks with good coffee and bakery treats that won't break the bank. We're thinking it's time to hop an earlier train.
---
Details
Address:
Building C, Abattoir Heritage Precinct
Dawn Fraser Avenue
Sydney Olympic Park
Sydney
2127

Contact:
Opening hours:
Mon-Thu 7.30am-4.30pm; Fri 7.30am-8.30pm
Users say