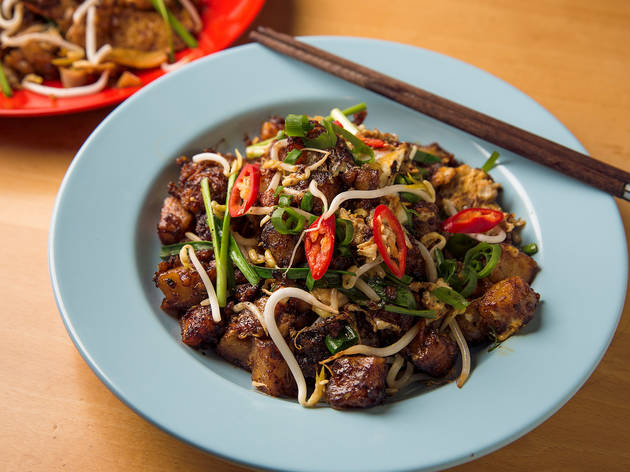 1/6
Photograph: Anna Kucera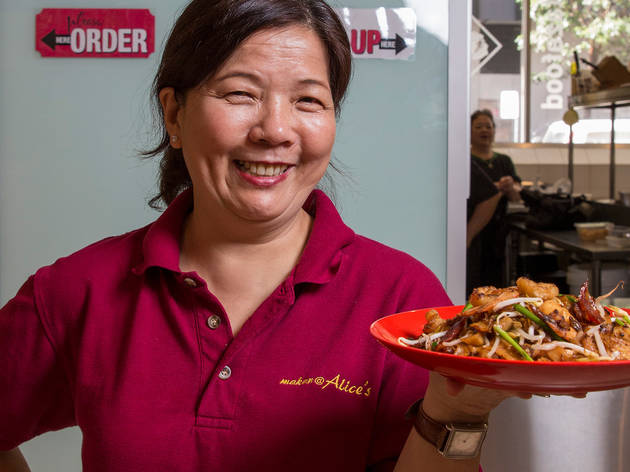 2/6
Photograph: Anna Kucera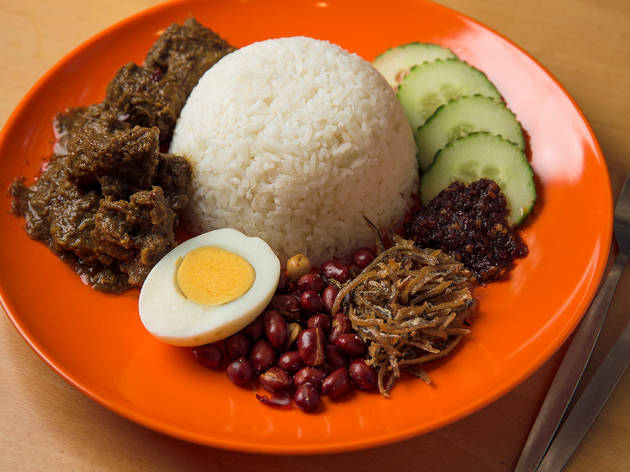 3/6
Photograph: Anna Kucera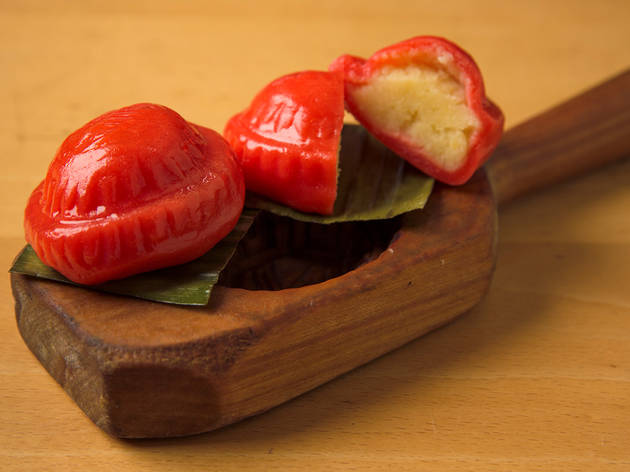 4/6
Photograph: Anna Kucera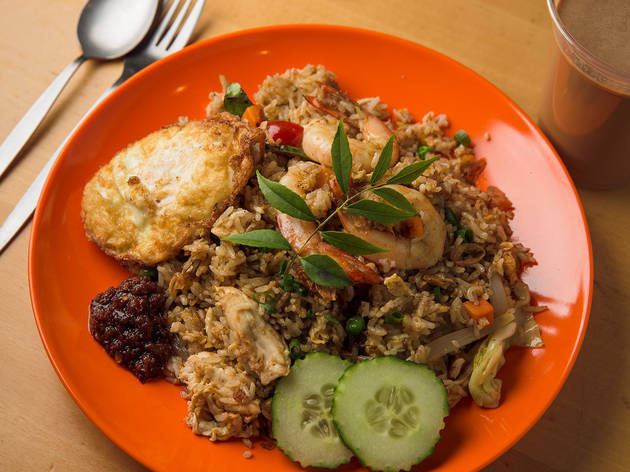 5/6
Photograph: Anna Kucera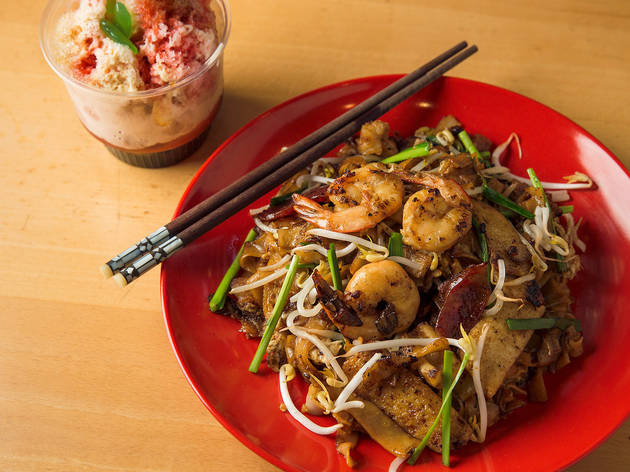 6/6
Photograph: Anna Kucera
Time Out says
"Damn shiok! Damn good!" The quotes plastered on the walls of this latest addition to the Pavilion food court have something of the ring of a Malaysian James Brown to them
"Chicken rice! Hot Damn! Huh! I kiss myself! Pandan leaves! Testify!" OK, so we made that last one up, but it's not far off. It's also not that far beyond the actual responses this food can conjure. In its original Thornleigh location, Makan@Alice's was one of Sydney's standard-bearing Malaysian restaurants, and in the move to the CBD, where the eatery has reopened in food-court form at the Pavilion, what it may have lost in suburban charm is has made up for in… well, closeness to Town Hall.

But the food is still something. Is Alice Tan's char kway teow still the best in town? It certainly gives its competition (Jackie's in Concord being the other big favourite among CKT fanatics) a run for its moneybags. For one thing, Alice's version isn't halal, unlike many other top Malaysian places in town, which means it can be closer to the Platonic ideal of the original version of the dish cooked in Penang, with its little bits of crisp fried pork fat tossed through the noodles. Like everything else here, the fried rice noodles are served on a rather sad, flimsy disposable plastic plate, but evidence of superior care in the preparation of the dish is otherwise abundant. The squid is cut finely and precisely, each piece coming out looking something like a roller from a car wash; the prawns are big and firm; and, most telling of all, the smokiness and voluminous quality of the finished product, laden as it is with bean sprouts, egg and sausage, suggests a good, hot wok and an experienced hand.

It's the same dish after dish, whether it's the perfumed flavour and texture of the rice that forms the heart of the nasi lemak (still the grey ring around the boiled egg's yolk, of course, but that seems to be food court-standard), or the ginger-richness of the sauce for the (exceptional) chicken rice, or the light, crisp, wafery rotis that pair with the excellent chicken curry, or indeed the pleasing give of the cubes of fried radish cake.

And then there's the kuih. "Kway" to those in the know, rice flour-pandan-palm-sugar-coconut deliciousness to the rest of us, they're Malaysia's little snack cakes, most of them sweet. Alice's does one or two different ones each day– the striated lapis, custard-topped seri muka, the sweet mung-bean filled red tortoises known as angkoo, and dadar, a pancake rolled around coconut and, yes, palm sugar – impressive renditions all.

"Everything also got!" Too right, whatever that means. Hit Alice's and it'll all fall into place.
Time Out Awards
2011Best Bang for Buck
Details
Address:
Regent Place
580 George St
Sydney
2000

Price:
$10-$20
Contact:
Opening hours:
Mon-Fri 9.30am-7pm
Users say