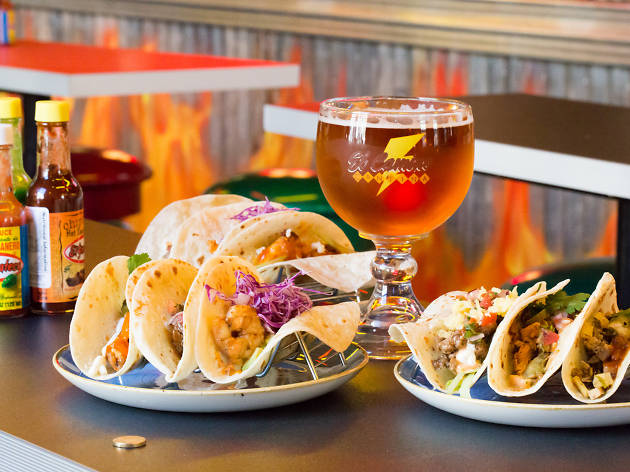 All-you-can-eat Taco Fridays
El Camino Cantina introduces a Friday fiesta of tacos
The end of the working week means it's time for tacos and tequila at El Camino Cantina. All day on Fridays you can smash your way through as many tacos as you like plus starters and dessert for $52 per person.
Kick off with queso fundido (that's melted cheese with spicy chorizo), guacamole, nachos and chicken wings with mango chilli vinegar, before moving onto the main event of infinite tacos.
The chef's selection includes both hard and soft shell and corn and flour tortillas. Eat your way through chicken, steak, carnitas and fish and seafood taco creations. If you manage to save some room for dessert, you can finish off the evening with crisp fried churros with a salted caramel dipping sauce. Add in ice cold Margaritas and shots of tequila and you have the ultimate Friday send off.
Find out more about El Camino Cantina's All-you-can-eat Taco Fridays.
Best selling Time Out Offers