Arthur's Oysters and Seafood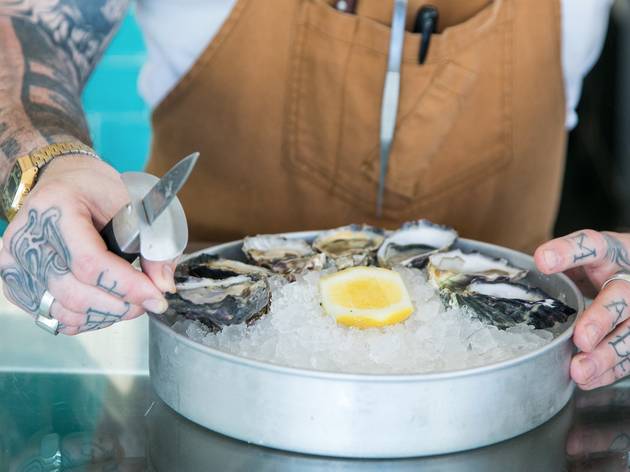 1/11
Photograph: Anna Kucera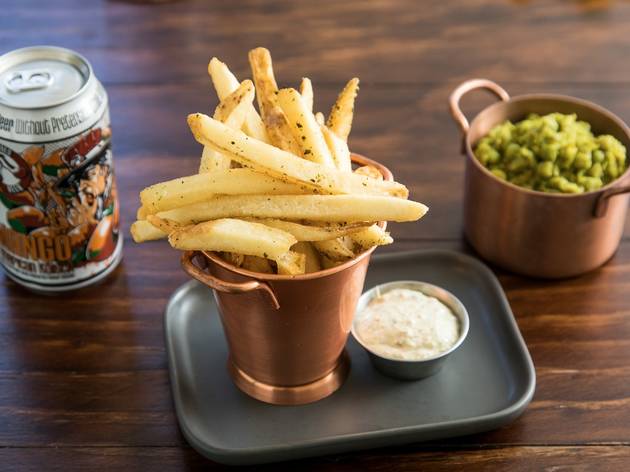 2/11
Photograph: Anna Kucera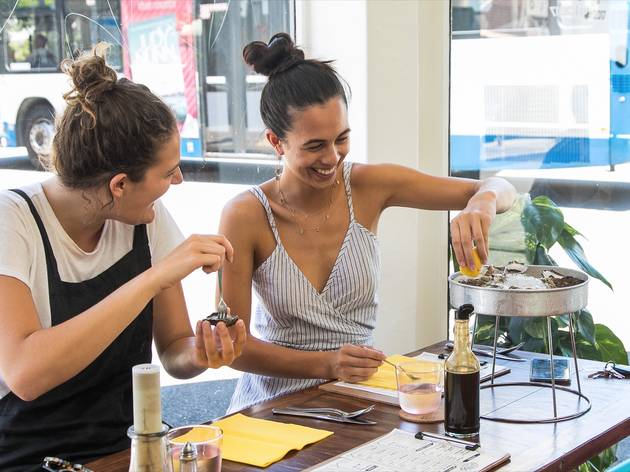 3/11
Photograph: Anna Kucera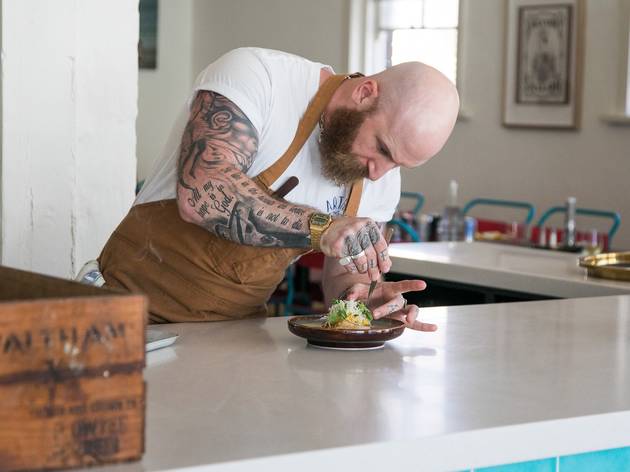 4/11
Photograph: Anna Kucera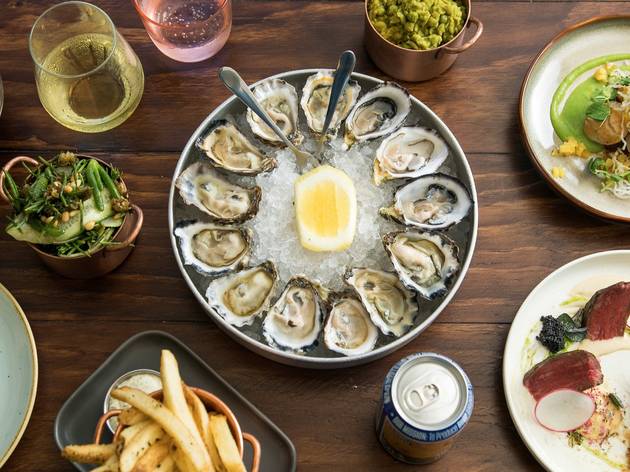 5/11
Photograph: Anna Kucera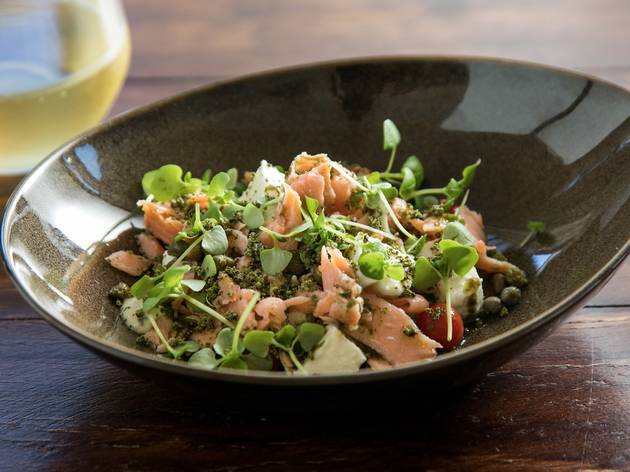 6/11
Photograph: Anna Kucera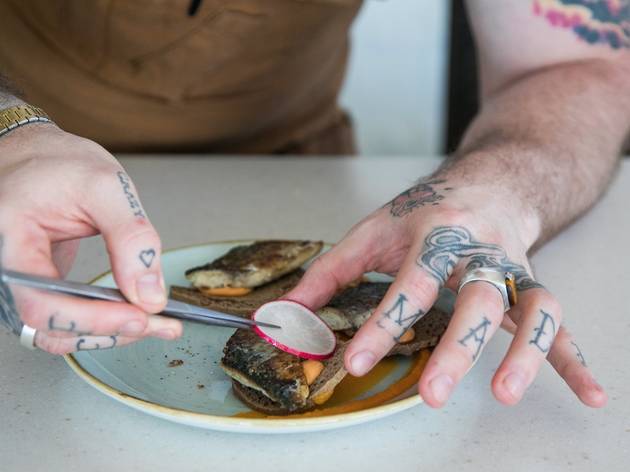 7/11
Photograph: Anna Kucera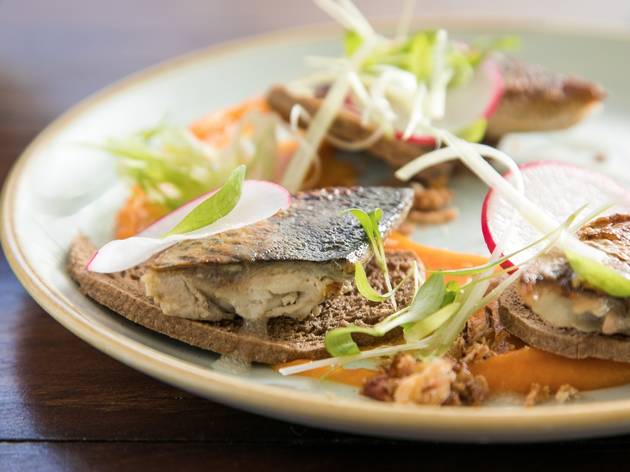 8/11
Photograph: Anna Kucera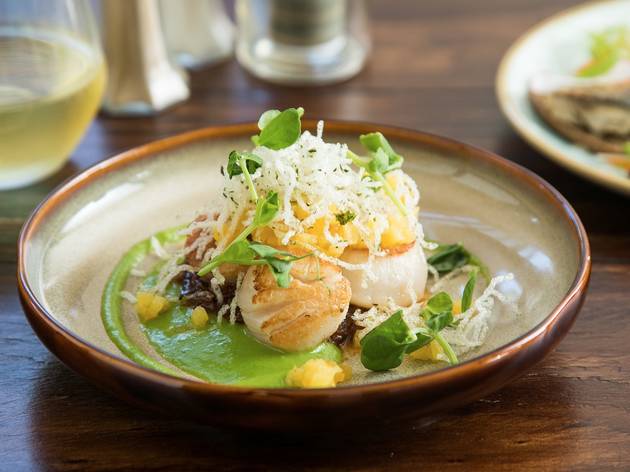 9/11
Photograph: Anna Kucera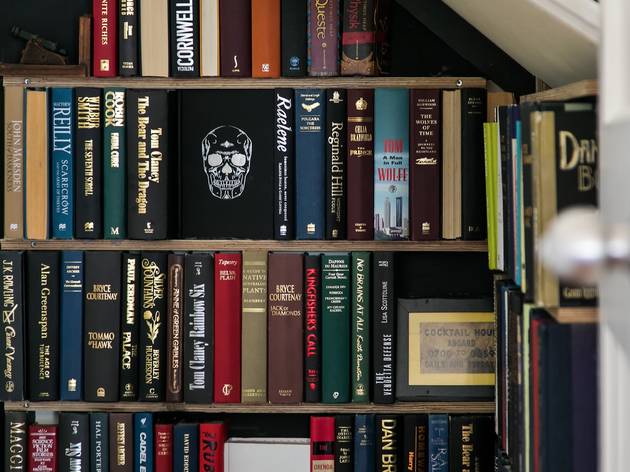 10/11
Photograph: Anna Kucera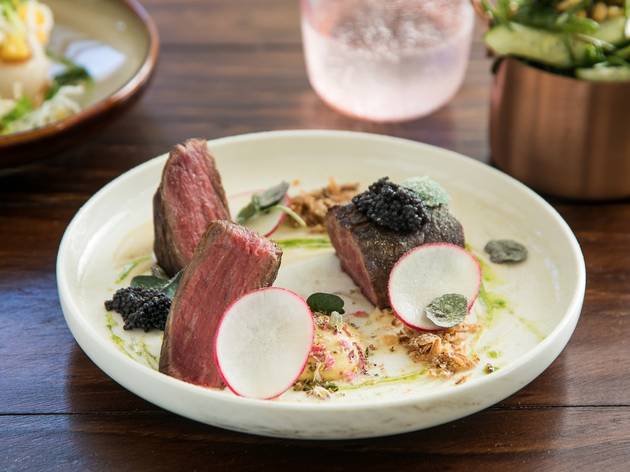 11/11
Photograph: Anna Kucera
Time Out says
Nothing refreshes like oysters and tinnies in seaside Manly
A tray of oysters so fresh and briny they might have been sent back from the future, and a cold tinnie of Magic Rock's High Wire grapefruit American pale ale is pretty much exactly what you want for supper on a sweaty Sydney evening. And it's definitely the best way to approach Arthur's Oysters and Seafood, the sustainable seafood restaurant in Manly by Scottish chef Jason Wright.

Those tasty little bivalves are not cheap at $26 for a half dozen and $50 for 12, but they are a transportative experience. An extra-saline Pacific oyster teleports you to Coffin Bay; you can taste an almost metallic minerality in the Port Macquarie Sydney rocks, and the umami hit from the Tuross Lake oysters is profound. Squeeze on a little lemon, or if you like a heavier hand on the seasoning, they also make their own oyster sauce in house, on a base of Worcestershire that's punched up with secret spices.

Nothing goes with hot nights and shellfish like beer, and they're sporting a spiffy list of fun, summery things in tins, like the Alesmith Orange X, which is a lower fizz pick-me-up that has trapped the echo of childhood orange cordial in amongst the hoppy bite. Staying on the fruit theme, the Clown Shoes mango kolsch has the same effect on sweaty spirits as a Weiss Bar, only with alcohol.

And while the room continues on the coastal theme (fresh white walls, topaz blue tiles, big windows), the rest of the menu takes a sharp turn. Prawns crumbed in dehydrated pork belly are certainly flavoursome, but combined with pea puree and beetroot cubes, land more on the side of Sunday roast flavours than light and bright seaside fare. The same can be said for the scallops in XO. Those sweet, tender, perfectly caramelised little pucks are no match for the fibrous, punchy Asian sauce or the acid-sweetness of the pineapple relish – they get a bit lost. Basil mayo and mozzarella do the same to the hot smoked trout.

There's a lot of technique on show here, and we salute Wright's sustainable remit, but seafood dining in Sydney brings with it a certain expectation of light and easy, and at Arthur's the Northern hemisphere sensibilities ride heavily over the top. A bit more citrus and acid and maybe a fillet of something to go with those salty, skin-on chips served with a properly smoky chipotle and they'll have a winning formula on their hands.
Details