Autumn at The Star
The Star's executive chefs prepare hot pots, wood grilled meats and more this season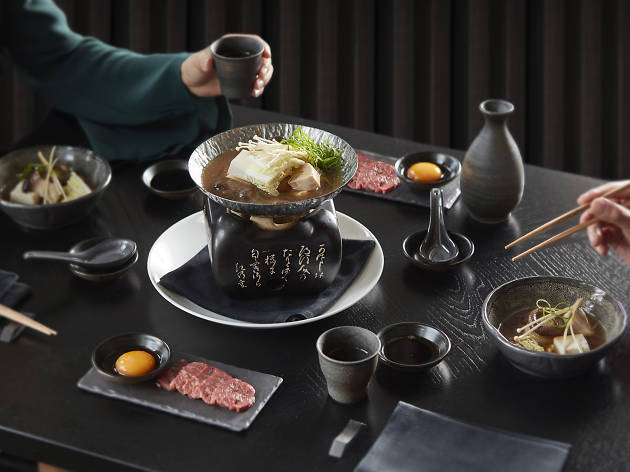 Whether you want to live it up on the weekend or head in for a mid-week warmer, The Star has you covered this autumn. Executive chefs Chase Kojima, Dany Karam, and Gabriele Taddeucci have each devised menus that embrace seasonality and deliver warming flavours and feasting experiences.
Chase Kojima has introduced the Sumo Hot Pot to Sokyo's weeknight menu, just in time for the cooler evenings. Inspired by chanko nabe, or 'sumo stew', this sophisticated interpretation serves up thinly sliced premium beef and wild mushrooms in a warming and rich chicken dashi broth. Sokyo has also just added the Big Smoke to its already delectable cocktail list. This number takes Suntory kakubin, ginger and rosemary syrup, lemon and tops it with smoky islay scotch. You can enjoy a cocktail and chanko nabe for just $55 in the Sokyo Lounge.
Balla's Gabriele Taddeucci will be recreating the recipes of his childhood, serving up an authentic Italian menu. Start with seared scallops with raw celeriac salad and nduja crumbs before moving onto a classic osso buco agnolotti with Jerusalem artichoke and rosemary sauce; and wood grilled quail, root vegetables minestrone with a marsala reduction. You can enjoy three courses with an Americano or Bellini for just $95.
BLACK Bar and Grill will be warming you up with premium whiskey flights that take you through Scotland's finest single malts. Over in the dining room chef Dany Karam will be hosting a special fire roasted dinner for two that includes garlic prawns with cultured butter and crispy garlic; braised salt bush lamb with vegetables and herb sauce; and warm bread and butter pudding topped with orange and jaffa ice cream.