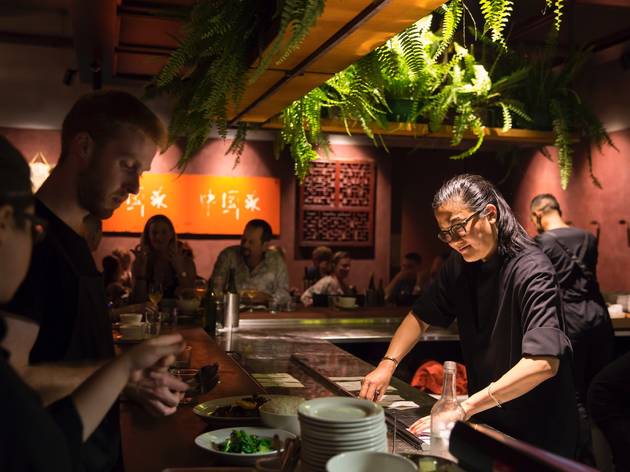 1/13
Photograph: Anna Kucera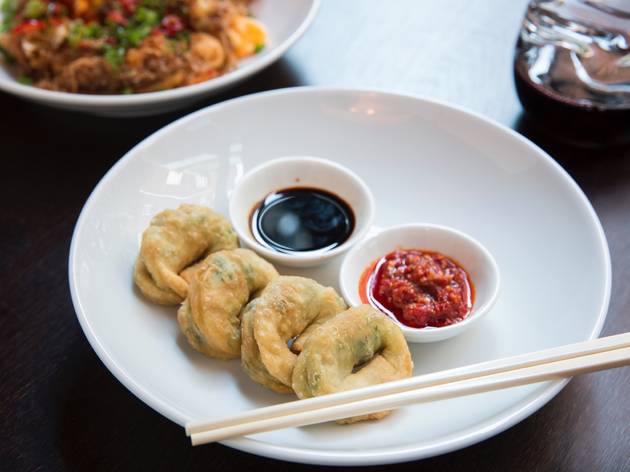 2/13
Photograph: Anna Kucera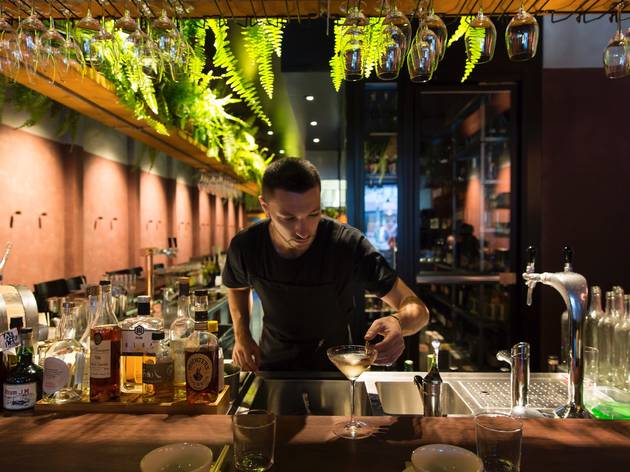 3/13
Photograph: Anna Kucera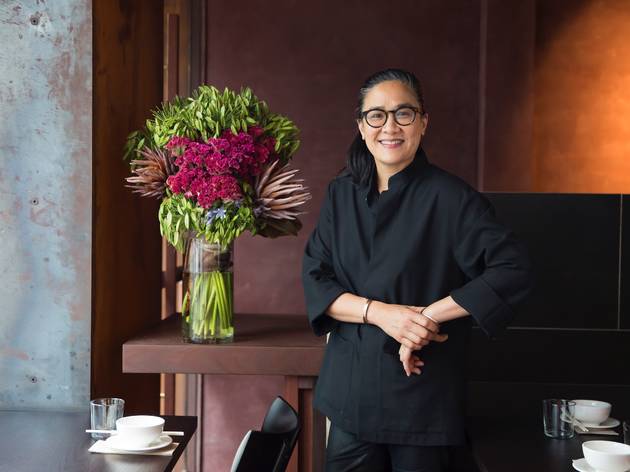 4/13
Photograph: Anna Kucera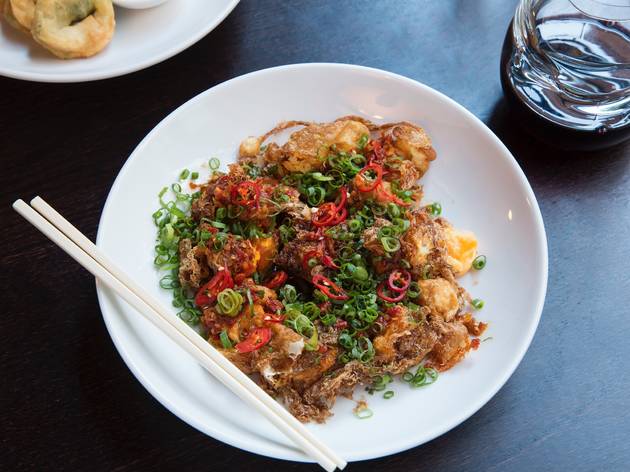 5/13
Photograph: Anna Kucera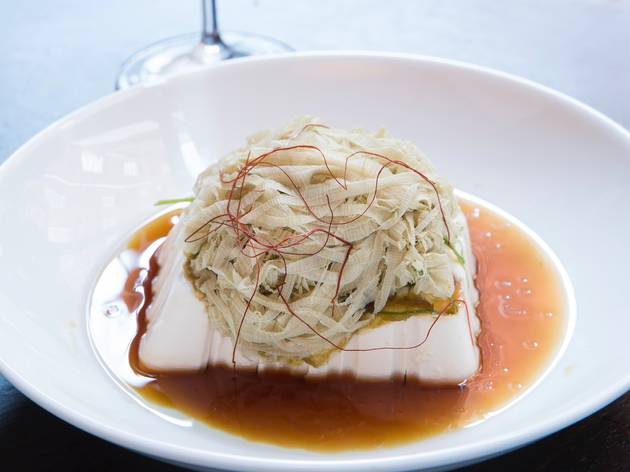 6/13
Photograph: Anna Kucera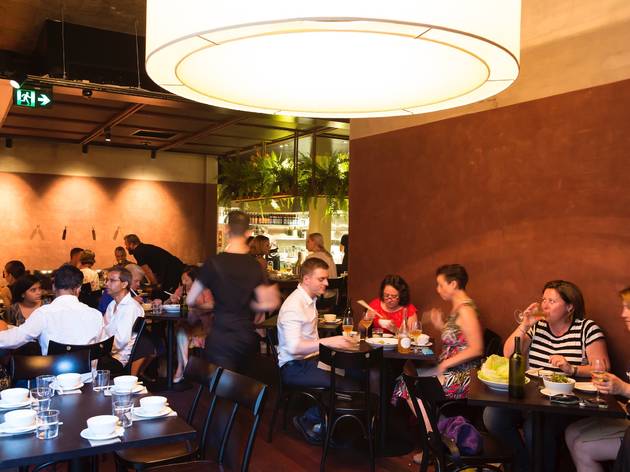 7/13
Photograph: Anna Kucera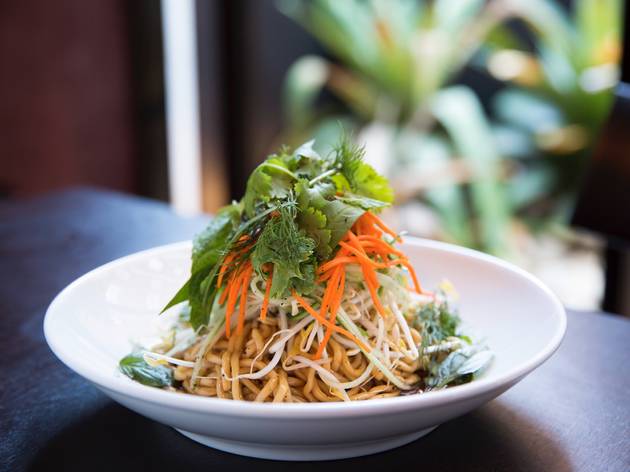 8/13
Photograph: Anna Kucera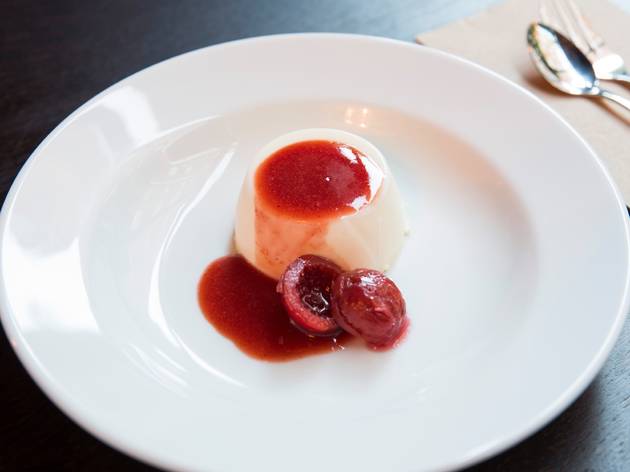 9/13
Photograph: Anna Kucera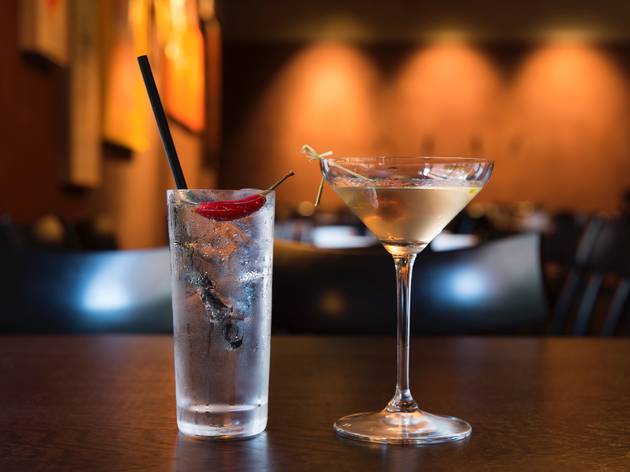 10/13
Photograph: Anna Kucera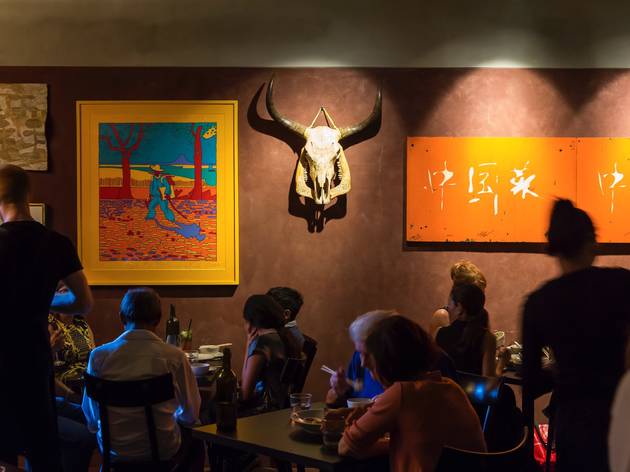 11/13
Photograph: Anna Kucera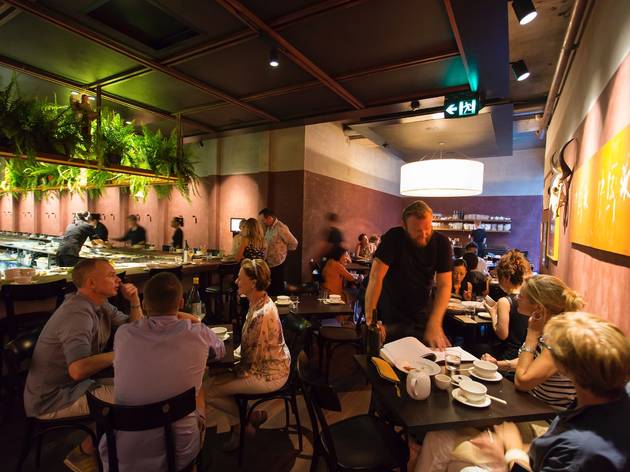 12/13
Photograph: Anna Kucera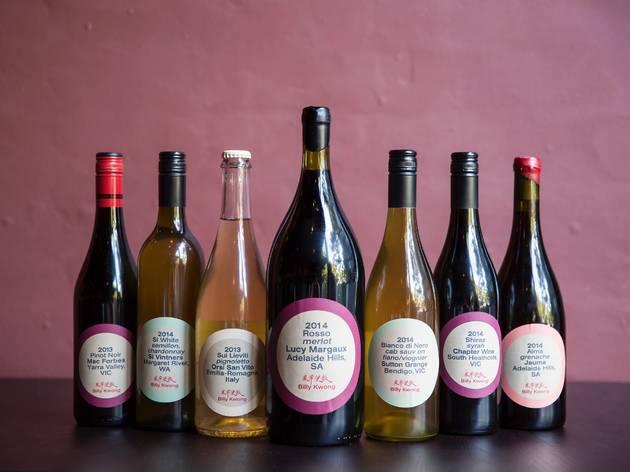 13/13
Photograph: Anna Kucera
Kylie Kwong can do no wrong at this inspirational Potts Point restaurant
Have you ever met anybody who doesn't like Kylie Kwong? No, you haven't, because those people don't exist. With her warm, firm-but-fair manner, she must be one of the most loved celebrity chefs in the land. But what about her restaurant? Is it all hype, or is the food as kickass as they say? Following the move by the new Billy Kwong from its Surry Hills locale to Macleay Street in Potts Point earlier this year, we went along to find out.
First of all, hyped she may be, but nobody could accuse Kwong of shirking away from hard work. We venture into a packed restaurant on a Sunday night, and there she is, just like every other evening, working the pass. She's at Eveleigh markets every Saturday morning too, serving the crowds some of the best food onsite. This is a chef who actually wants to be in the kitchen, not on the tele talking about it.
The interior has been sympathetically designed by George Livissianis, and reflects everything that Kwong is: the burnt burgundy colour referencing her Buddhist beliefs, memorabilia from her travels decorating the walls. Plants hang from metals baskets over the bar, and the kitchen is totally open, showing that there is nothing to hide. It's double the size of her Crown Street restaurant, she's said goodbye to the stools and hello to properly backed chairs, and you can even book your table, so no more queues winding out the door. It is, put simply, the Billy Kwong we, and she, have always wanted.
And no, it is not just hype: the food here, a fusion of Chinese and native Australian cuisine, is sensational. Get the saltbush cakes to start things rolling. Four little crescents of crisp, flaky, buttery pastry will arrive, stuffed with native saltbush leaves and a dip each of soy and hot, fermenty chilli sauce on the side. Pair it with a glass of 'Project Wine' (mostly naturally-produced wines created exclusively for Billy Kwong). We love the cloudy, well-rounded, beautifully funky 2014 Jauma Gewürztraminer from Woodside, SA. It's from a wine list designed by 121BC's sommelier, Giorgio De Maria, so you know it's going to be killer.
Do not miss the steamed mini pork buns. They are served with more of that chilli sauce and filled with meat marinated in local honey from the Wayside Chapel's rooftop beehives. The intensely floral notes from the honey permeate the buns in a way that might have seemed unimaginable when there are such strong flavours about. (Hot tip: if you don't fancy a full meal, you can come and sit at the bar and just have a snack of these – or anything else for that matter – with a drink.)
The home-style fried eggs look almost like a big, fried, puffed-up omelette, but when you bite into a piece, you'll find that it is crisp in some parts, loose and melting in others. The dressing of XO sauce sings with garlic and chilli, and tamari offers those savoury notes of fermentation. A special of steamed prawn wontons comes in a deep-flavoured, complex chicken broth filled with Chinese 'long' noodles and chewy, rehydrated black fungus. It's basically the best thing you could eat on a cold night, and you'll find us at the bar nourishing our souls on this when the temperatures plummet.
For mains, the red-braised wallaby tail is a fail-safe bet. A big pile of sticky, nubbly, on-the-bone meat is piled high, dressed with a gingery, not-too-sweet black bean and chilli sauce. Chopsticks prove a hindrance for us, so we say pick each little piece up with your hands and nibble away at the tender meat. On the side, order the stir-fry of native greens. On the night we're in, they comprise of tender saltbush and bower spinach alongside cooling ice plant and popping succulent, all tossed in a ginger-spiked, shiro shoyu sauce. It's dishes like this – indigenous-focussed, Asian-inspired and banging with flavour – which tell you what Kwong is all about.
Desserts aren't what you go to Billy Kwong for, but the ginger panna cotta (made by her pal from the markets, Merna Taouk of Dessertmakers) with quandong syrup is worth a look if you fancy something else. By that point though, you'll probably be full and smug to breaking point with all of the ethical, accessible and totally delicious food that Miss Kwong has put in front of you, and won't need any sweetening up. Macleay Street is a better place for having Billy Kwong on its pavement, and judging by the crowds piling into it night after night, don't they know it.
Venue name:
Billy Kwong
Contact:
Address:
1/28 Macleay St
Potts Point
2011

Opening hours:
Mon-Sat 5.30pm-late; Sun noon-9pm
You may be interested in: