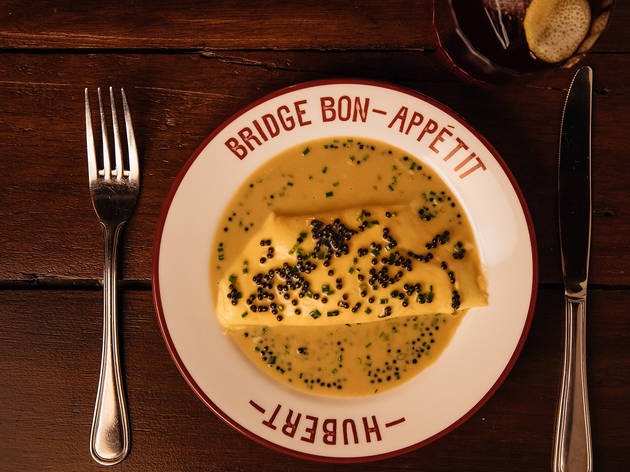 1/8
Photograph: Daniel Boud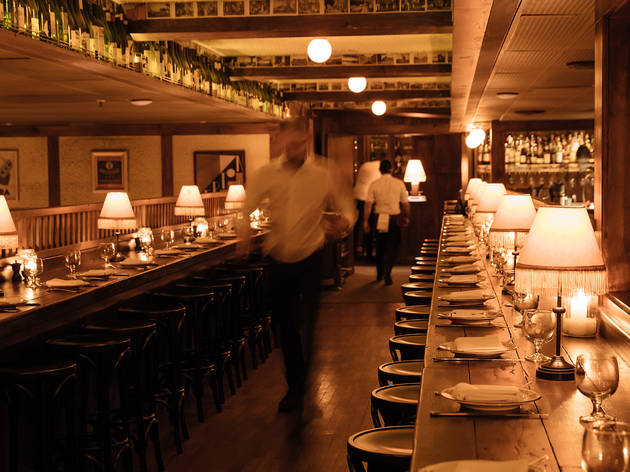 2/8
Photograph: Daniel Boud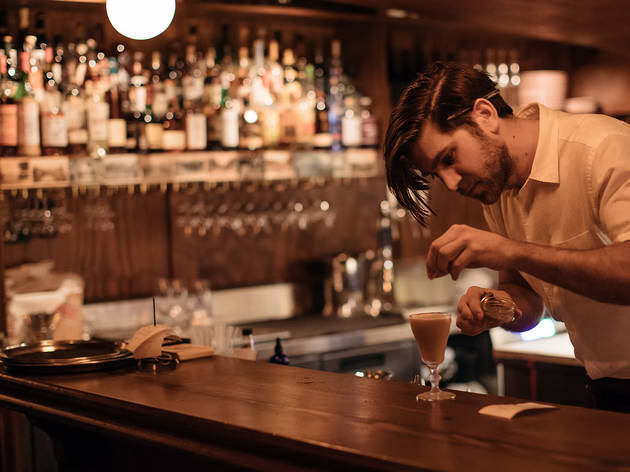 3/8
Photograph: Daniel Boud
4/8
Photograph: Daniel Boud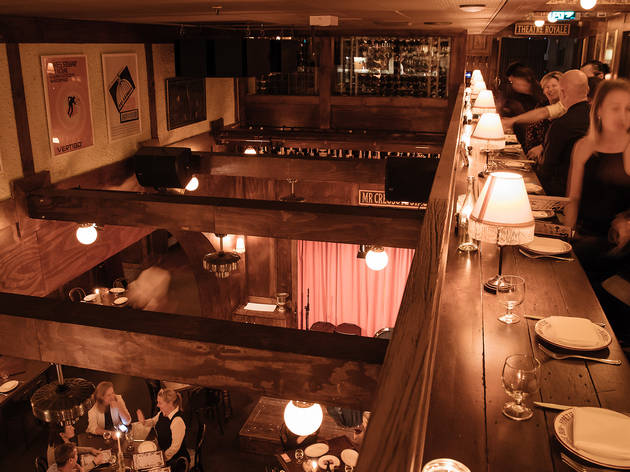 5/8
Photograph: Daniel Boud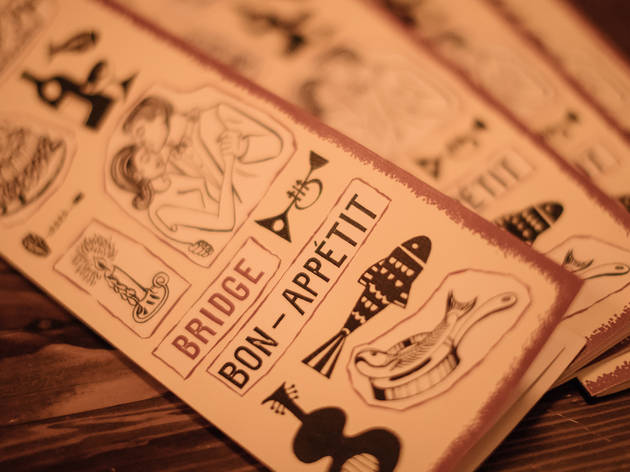 6/8
Photograph: Daniel Boud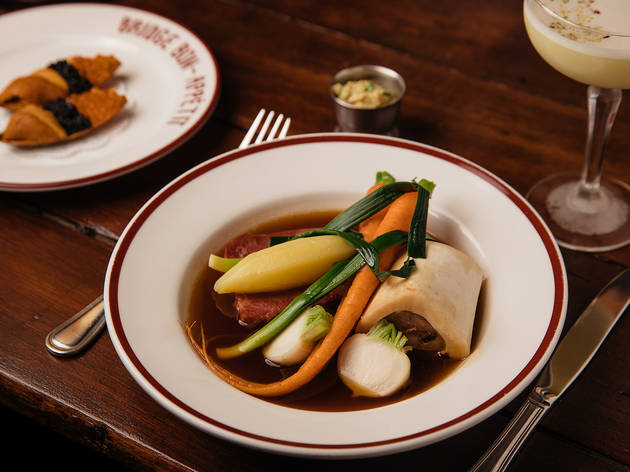 7/8
Photograph: Daniel Boud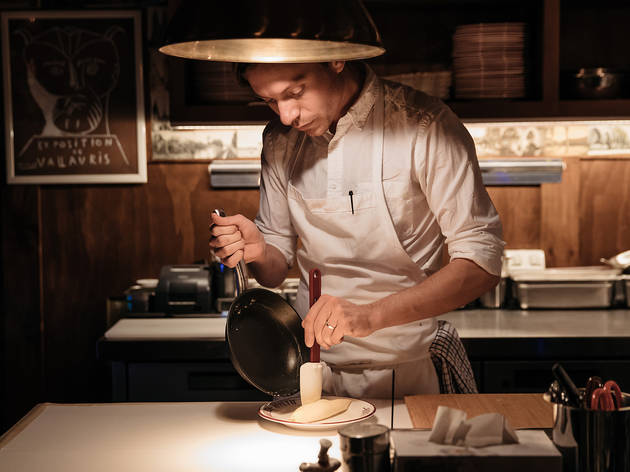 8/8
Photograph: Daniel Boud
Time Out says
Like Russian nesting dolls, inside the dining behemoth Hubert there lies another little eatery nailing the casual brief
When Restaurant Hubert opened the stampede of people wanting to eat at this subterranean French bistro sent tremors out into the city's dining scene. Such was demand for their famed chicken fricassee, Pastis Fizz and rillettes with little rabbit toasts that pretty soon they had to open for lunch to meet the demand.
Even that hasn't been enough to sate Sydney's appetite, which is why, in a masterful stroke of modular dining, they have now opened Bridge Bon Appetit, a 50-seat little brother to Hubert tucked up on the mezzanine galley that runs above the dining room
The menu was designed by chef James MacDonald, who first came to Sydney from the Luxembourg and Moon under Water kitchens in Melbourne as a sous in the Hubert Kitchen, before moving upstairs to answer the riddle of how much one can cook in a tiny garret kitchen. "We do 90 per cent of the prep downstairs because we need the ovens and grills. Upstairs we've only got four portable inductions… we had to hone and hone to work out what we could get done on the induction, and it's also why so much of the menu is cold."
But not the eggs. They're doing an omelette here that will ruin cooked breakfasts for you the way expensive wine ruins you for vin ordinaire. The base is made with eggs and crème fraîche, already a strong offering unadorned. But, when dressed in a classic beurre blanc butter sauce given the royal treatment from a dose of Italian Osetra caviar, it's so rich it may as well be inheriting a shipping fortune.
The egg theme continues with roe boats (extra points for the pun), which are brick pastry with seaweed pressed into crisp little boats that they fill with a cod roe emulsion. A triple-stripe hood of uni at one end, trout roe at the other and avruga in the middle make the cutest little punting party known to man. You might just be able to stretch it to two bites with a lot of self control.
You can snack on bouncy pepper-spiked pork salami in thick slices with pickled green peppers, cauliflower and carrot; bonito comes with karkalla in a buttermilk vinaigrette, because what is a wine bar without a raw dish; and soft ribbons of leek wrapped up with goat's cheese and extra toasty hazelnut arrives like a sort of soft, cold pie. The quick-and-easy brief suits the way people are using the space, which is partially as overflow from downstairs, and also as a new offering in its own right.
Make it a Wednesday or Thursday when you visit so that from 8pm a live jazz band will spark up on the stage beneath you, while you summit their Mont Blanc dessert constructed from almond biscuit, bay leaf cream, burnt butter ice cream that tastes like caramel stripped of the sugar, and snowcap of piped chestnut squiggles that are spiced like gingernuts. Outside, the gods and leaders have all gone crazy, but down in Bridge Bon Appetit they're serving up the sweet life, one little share plate at a time.
Details
Best selling Time Out Offers