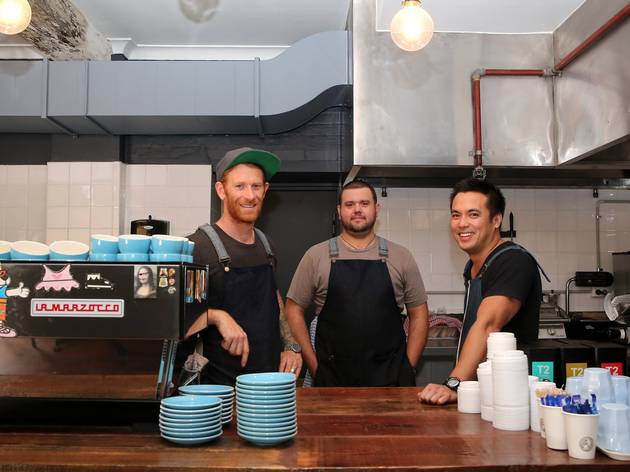 1/7
Photograph: Anna Kucera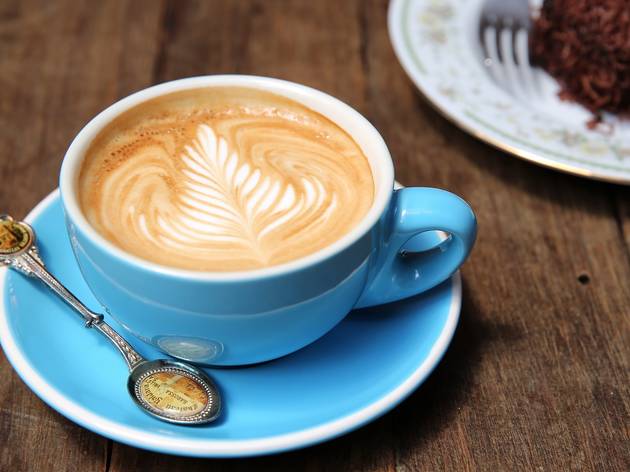 2/7
Photograph: Anna Kucera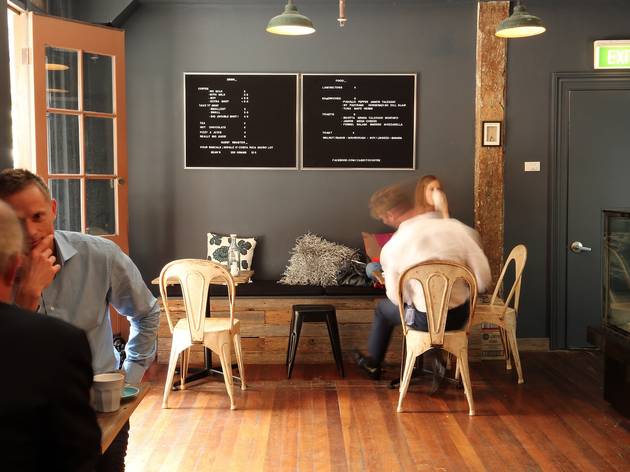 3/7
Photograph: Anna Kucera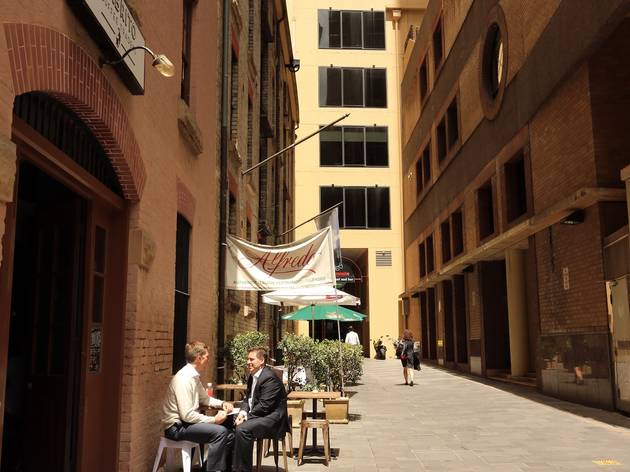 4/7
Photograph: Anna Kucera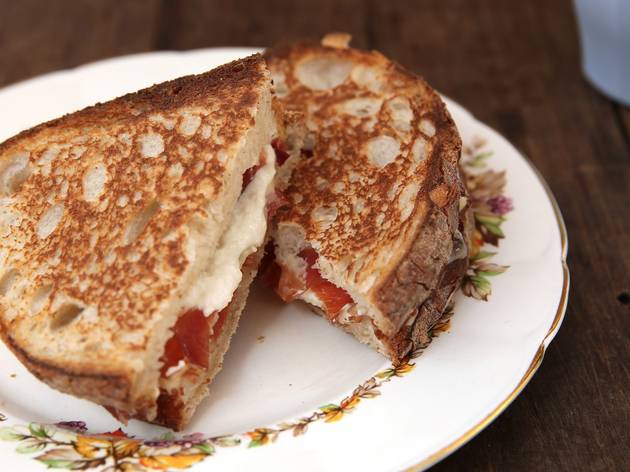 5/7
Photograph: Anna Kucera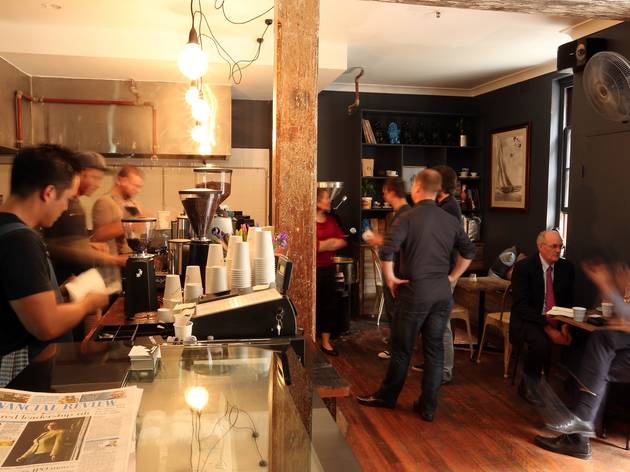 6/7
Photograph: Anna Kucera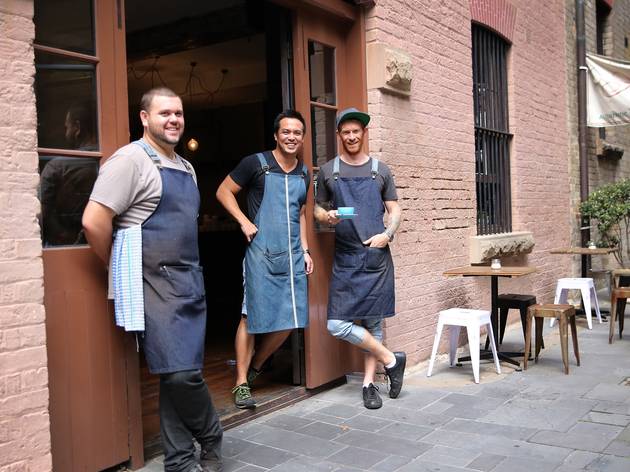 7/7
Photograph: Anna Kucera
Time Out says
What happens when a bartender turns his hand to coffee? This awesome inner-city café
Meet Blake Head. If you're a Sydney bar geek, you may have spotted him shaking it at Lotus (RIP), Rockpool Bar & Grill or, most recently, the Island Bar. But forget cocktails (or don't – Cabrito Coffee Traders is next door to bar of the hour, Bulletin Place) and think about coffee instead. Head's started his own café along with business partners Michael 'Cookie' Cookson and Kit Cheong.
The little café is mostly comprised of a few tables and chairs, felt pin boards and a decent sized coffee roaster. Yoou'll notice it's not being used. Cabrito are getting their coffee custom-roasted by 4 Rascals in Victoria, though as soon as they get council's permission (they're in a heritage building) they'll be roasting their own in this bad boy. Whatever they're doing, they shouldn't stop. They're pulling a rich, sweet and full-bodied espresso. Take it milky or short and sharp. It's all good.
There's not really a menu to speak of, as it's mostly about the coffee. But there are flavoured lamingtons from Brookvale bakers Luscious Kiki (we miss out on salted caramel, but there's mango tango on our visit, which is pretty delicious despite our feelings on non-standard-issue vanilla sponge). There's also a toasted sandwich the Cabrito kids have lovingly dubbed the 'super hectic mega cheese'. It's a two-handed toasted sourdough, ricotta, mozzarella and jamón job, guaranteed to happily floor you till lunch.

Cabrito may not be the perfect answer to the business breakfast meeting, but it most definitely ticks all the boxes when it comes to excellent coffee in the CBD. It's exciting times at Bulletin Place.
---
Details
Best selling Time Out Offers