Christmas at Jamie's Italian
Festive menus full of comforting Italian classics make Christmas party planning a piece of (panettone) cake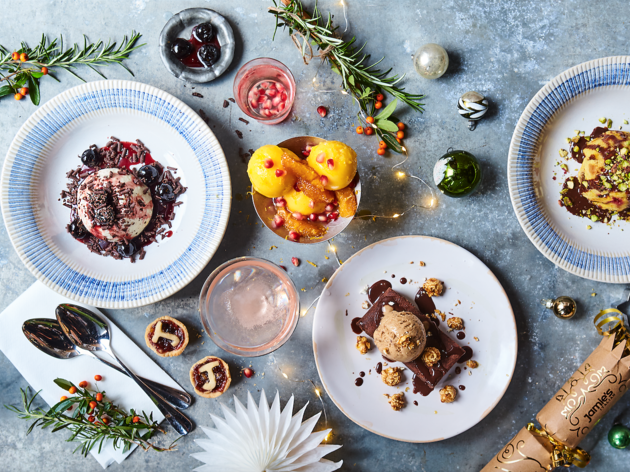 The folks at Jamie's Italian have put together a bundle of set menus that take the hassle out of (and put the feasting into) Christmas party-planning. Whether you're booking in for an intimate family dinner or a whole office chow-down, they've got you sorted with easy-squeezy three-course packages from $40.
Menus feature classic Italian favourites like 12-hour slow-cooked oxtail casarecce; fennel and herb-stuffed porchetta served with celeriac purée, gravy and apple sauce; and black forest pannacotta. It wouldn't be Christmas without a few seasonal dishes though, which is where specials like cracker-shaped spinach ravioli filled with ricotta, squash and chestnuts served with clementine butter sauce and crispy sage, and panettone stuffed with vanilla bean ice cream, candied fruit and nuts come in. They'll also be spinning out a Jamie's Christmas Cookbook favourite, the vegetarian nut roast, made out of quinoa, squash, mushrooms and apricots, served with arrabbiata, cime di rapa and veggie parmesan.
The festive menus are available from the 13th of November to the 31st of December- you can check out the menus here.
The warm and rustic vibe of Jamie's makes it an ideal setting for Christmas. Every meal feels like a family affair regardless of whether you're passing the antipasti platter to your Nonna or Jonno from accounts.