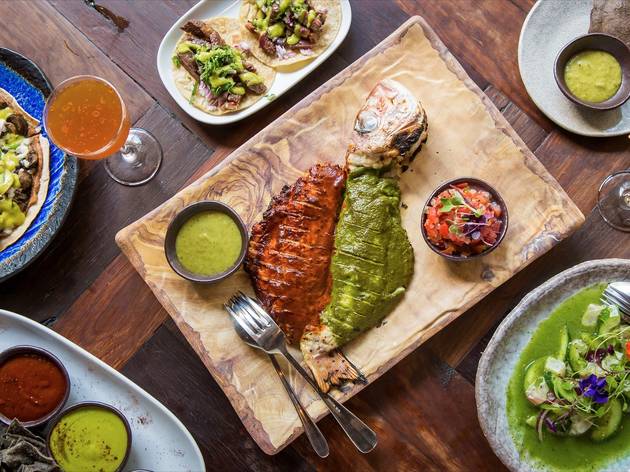 1/15
Photograph: Anna Kucera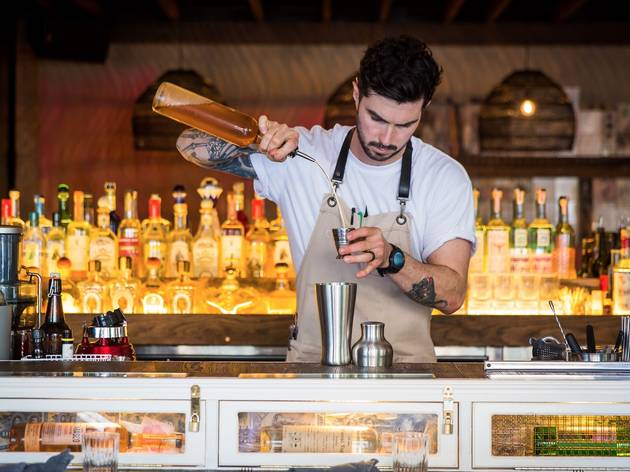 2/15
Photograph: Anna Kucera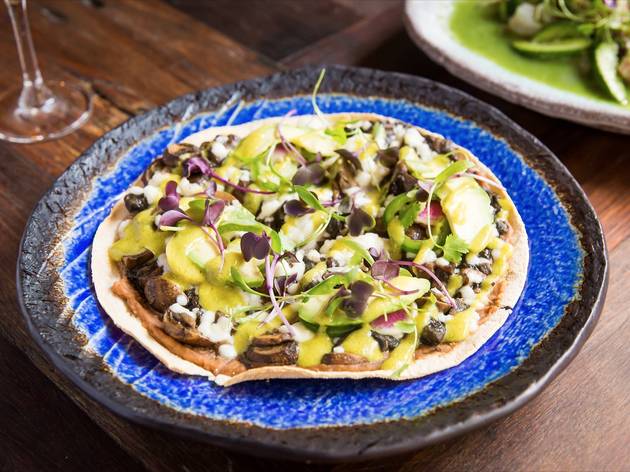 3/15
Photograph: Anna Kucera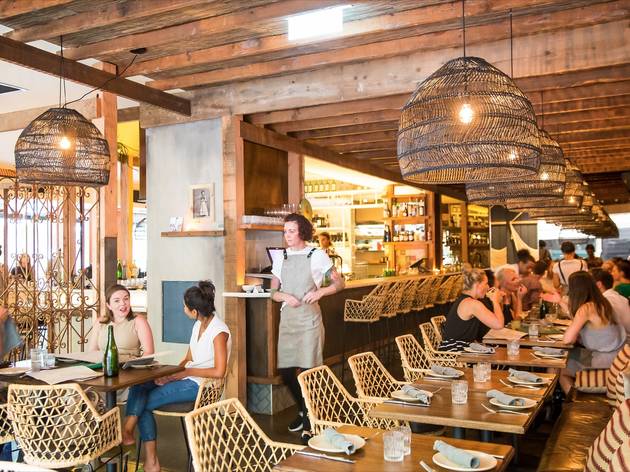 4/15
Photograph: Anna Kucera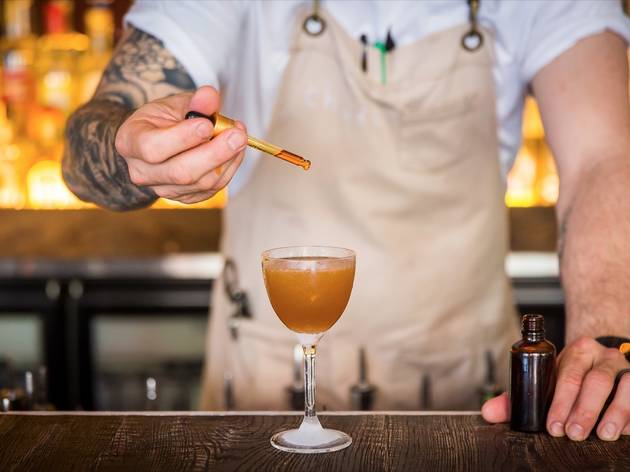 5/15
Photograph: Anna Kucera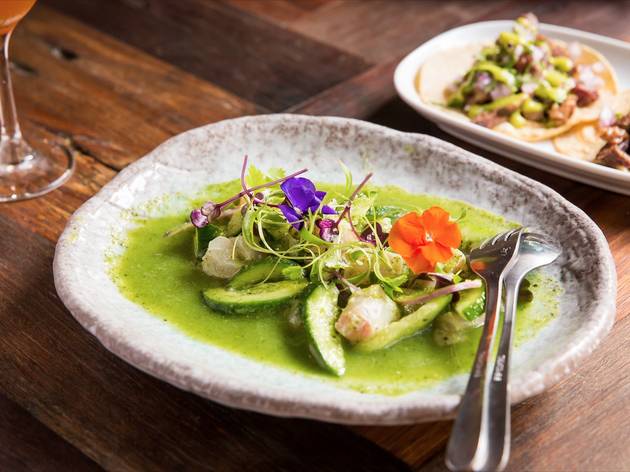 6/15
Photograph: Anna Kucera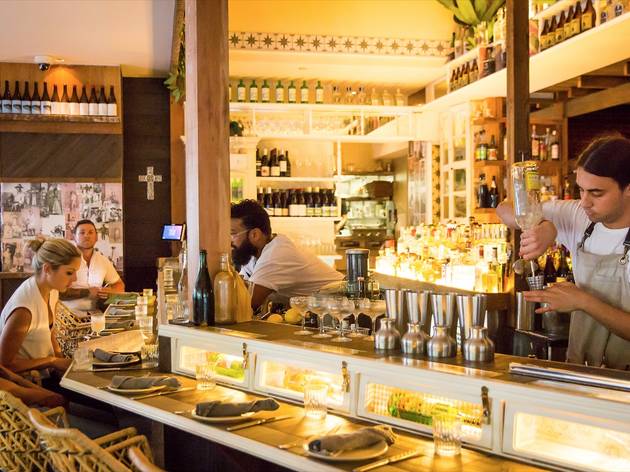 7/15
Photograph: Anna Kucera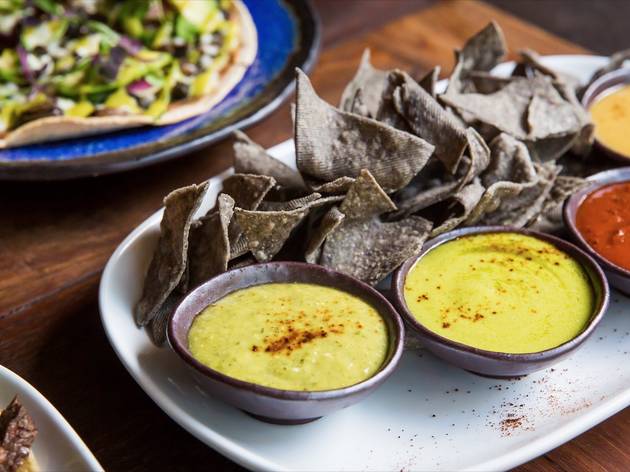 8/15
Photograph: Anna Kucera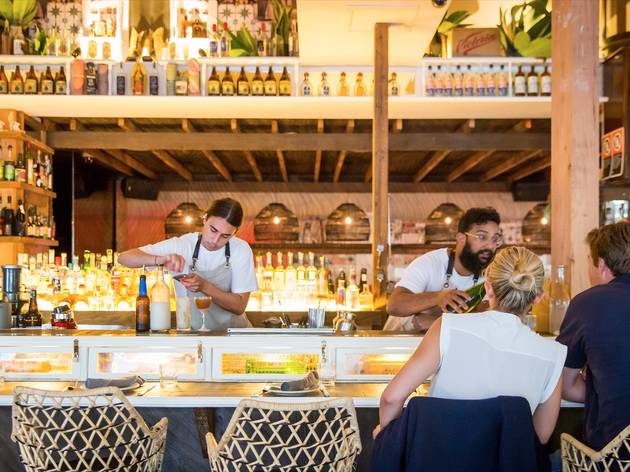 9/15
Photograph: Anna Kucera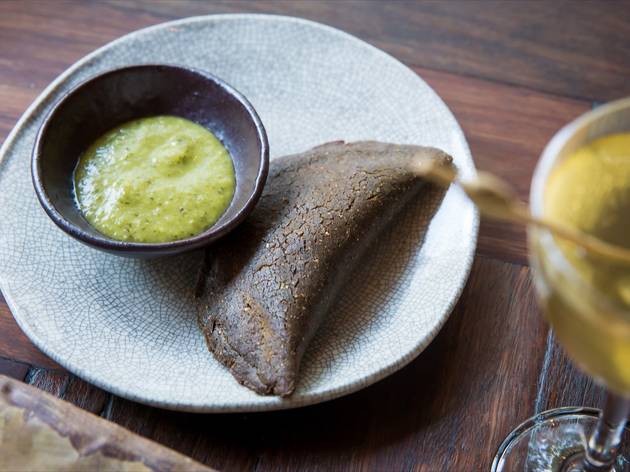 10/15
Photograph: Anna Kucera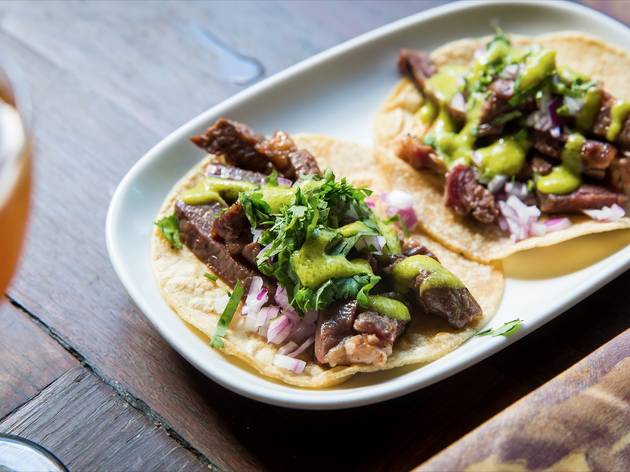 11/15
Photograph: Anna Kucera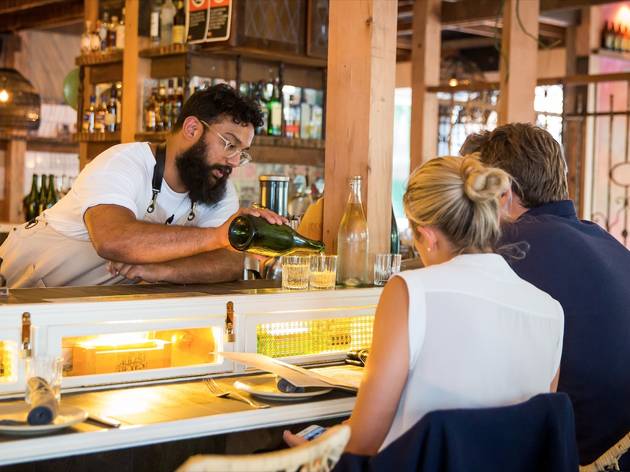 12/15
Photograph: Anna Kucera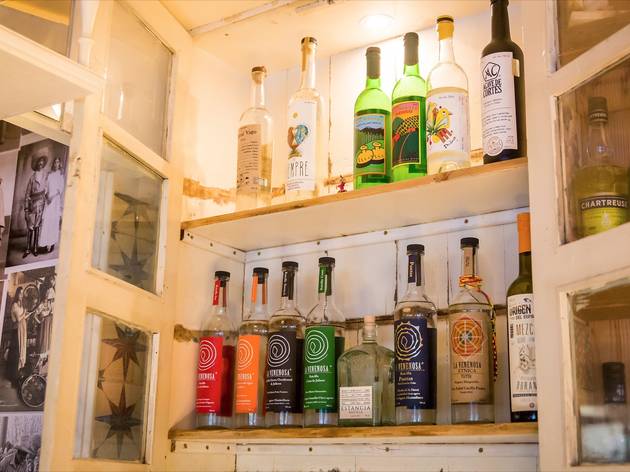 13/15
Photograph: Anna Kucera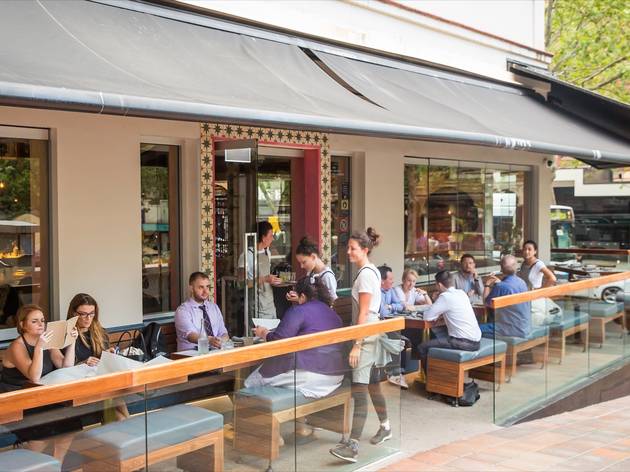 14/15
Photograph: Anna Kucera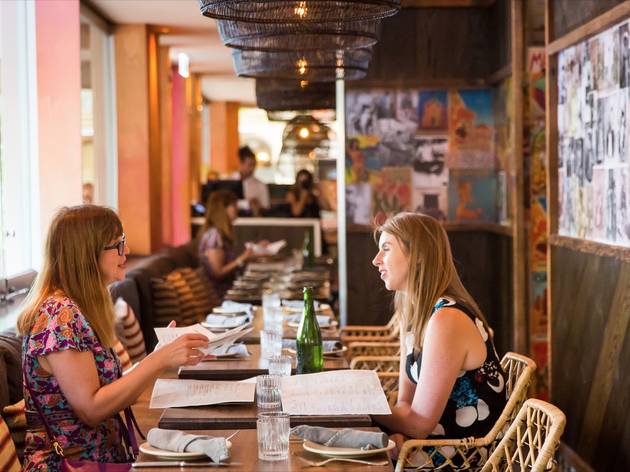 15/15
Photograph: Anna Kucera
Time Out says
We're calling it: Chula is Sydney's best Mexican restaurant
This particular stretch of Bayswater Road, where so many restaurants have failed to thrive, is not where we expected to find Sydney's best Mexican food, but suddenly this barren field is bearing delicious bounty in the form of a whole snapper, deboned and dressed like a traffic light in a zippy green tomatillo sauce on one side of the spine, a smoky red salsa on the other.
What sweet relief to eat tacos from a menu where you didn't have to tick a box for extra guacamole. And the meat in your carne asada is properly juicy, medium rare slices of scotch fillet, adorned in a festive fascinator of red onion and coriander, and served in a corn tortilla that's doing its utmost to absorb all the saucy mess.
This is not your average, paint-by-numbers Mexican fare, thanks to the man in the kitchen, Alvaro Valenzuela, brought in by Chula owners Nicole Galloway and Peter Lew (Barrio Cellar). Valenzuela is cooking what people eat at home across central Mexico, building on his grandmother's recipes from Veracruz and Hidalgo. And chillis are the key to everything. They use ten types across the menu, including guajillo, ancho, morita, jalapeño, habanero, and de árbol, and yet, even at the hot end of the spectrum it's a controlled blaze. You can cancel that order of milk and opt for another cocktail instead.
It's probably more palatable to think about your huitlacoche tlayuda as something akin to a mushroom tostada, because even though it's earthy, squishy and deeply savoury, corn smut doesn't exactly have a romantic ring to it. Mexican truffle, on the other hand… the fungus eats very much like an extra bouncy mushroom, served on a oven-baked crunchy tortilla base (the old Hugo's pizza oven comes in handy for this) that they lavish with slices of avocado, micro herbs, black bean puree and cheese.
The food alone is enough to get us planning a return visit, but they haven't neglected the bar, where tequila and mezcal star in elegant, nuanced cocktails that will make you forget you ever heard the words 'Frozen Margarita'. Instead they're doing a sneaky two-for-one special in the form of a Michelada, the holy grail of savoury refreshers that combines the fresh fruit and spice of a Bloody Mary with the savoury reviver of an ice cold beer. Opt for the malty spritz of the Negra Modelo dark lager, which rounds out the mouthfeel of your cocktail, and also leaves you with the better part of a stubby to sip afterwards.
And if a Michelada is a backyard party, the Clavadista is an elegant soiree in a glass. The dry brace of fino sherry and the oaky aged tequila flavours sit front and centre, with an almost savoury pineapple syrup, olive and chili playing perfect second fiddle to this Mexican riff on a Gibson – very classy.
The décor is also keeping things more subtle-ish. Silver crucifixes and votive candles adorn the Adobe pink walls; the big open bar is edged in glass strongboxes holding backlit agave spirits; and pop and hip hop are crooned in Spanish over the stereo. Yes, this would be a good place to book a birthday dinner. There's not a sombrero in sight, because this food is no caricature, but a flavour locomotive firing on ten kinds of chilli.
Details
Address:
Shop 7, 33
Bayswater Rd
Potts Point
Sydney
2011

Contact:
Opening hours:
Wed, Thu, Sun 5pm-midnight; Fri, Sat 5pm-2am
Best selling Time Out Offers