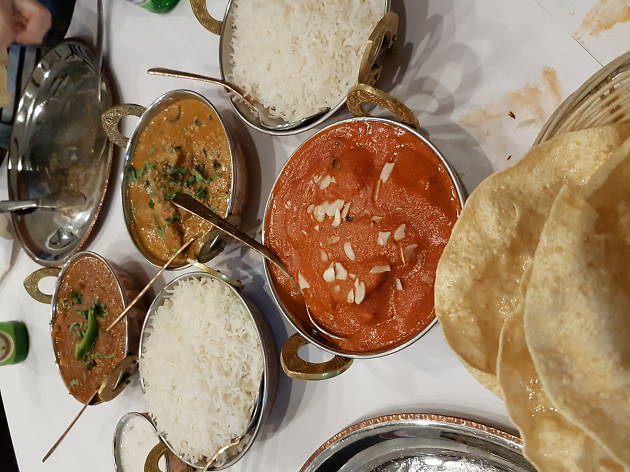 [CLOSED] Tropical holidays meets a slightly formal feeling at this pretty Harris Park Indian joint
We fully appreciate the mesmerising draw of the flashing rainbow lights that adorn the cottages along Harris Park's famous eat street, Wigram Road, but just around the corner is a restaurant that is specialising in Indian food with a strong southern accent. Coconut Grove will certainly make you a thick, rich butter chicken or throw tender chunks of paneer through a tomato sauce fragrant with roasted spices. But to get the most out of this elegant eatery we recommend you flip through to the back of the menu to where seafood is the star. Your order is not complete without the Goan fish curry.
Firm strips of barramundi are the vehicle for a tropical curry sauce that has replaced the heavy spices and rich ghee of Northern Indian cuisine with coconut, ginger, garlic and chilli. The balance is perfect and in many ways the sauce has more in common with a Thai curry than those from Delhi. Pappadams arrive at the table wafer thin and glistening with oil, the rice is fresh and fluffy and a kingfisher beer will help fill in the gaps and cool a hot head.
If you were judging from the crisp white paper-topped tables, the novelty playlist that includes a jazz cover of the 'Baby Elephant Walk' and high, unadorned walls, this could be almost any upmarket Indian restaurant in the city. But the palm trees out the front, the shining copper table settings and the seafood menu tells a different story of tropical holidays, house boats and the metallic tang of salt in sea air.
Venue name:
Coconut Grove
Contact:
Address:
46 Marion St
2150

Opening hours:
Daily 10am - 3pm and 6pm - 10pm
You may be interested in: