1/8
Photograph: Alana Dimou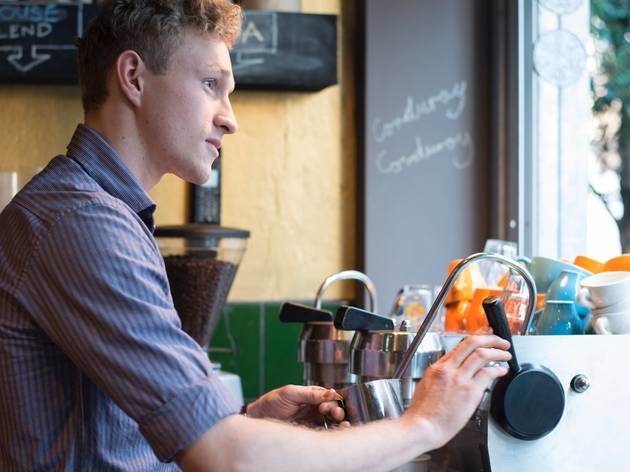 2/8
Photograph: Alana Dimou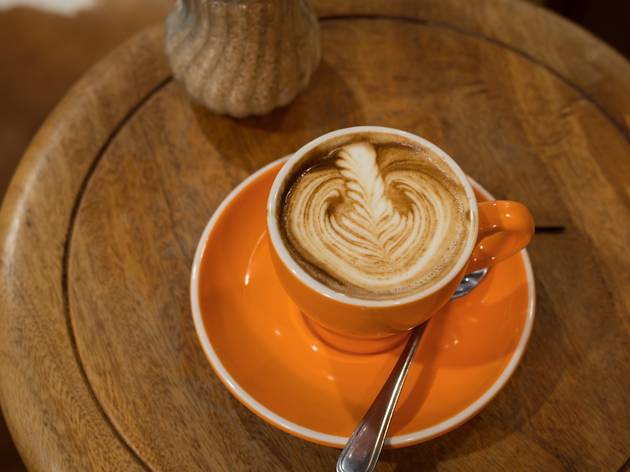 3/8
Photograph: Alana Dimou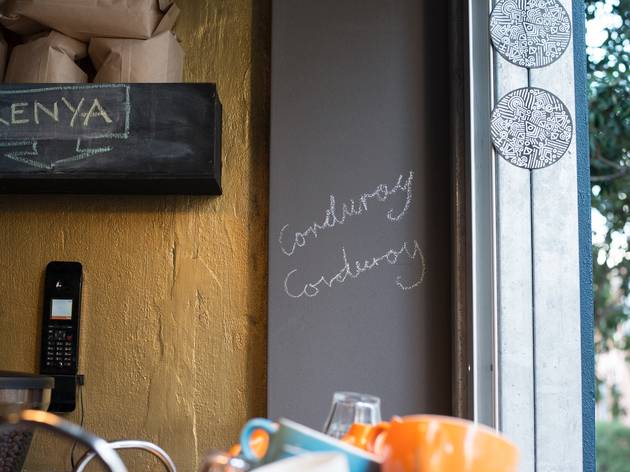 4/8
Photograph: Alana Dimou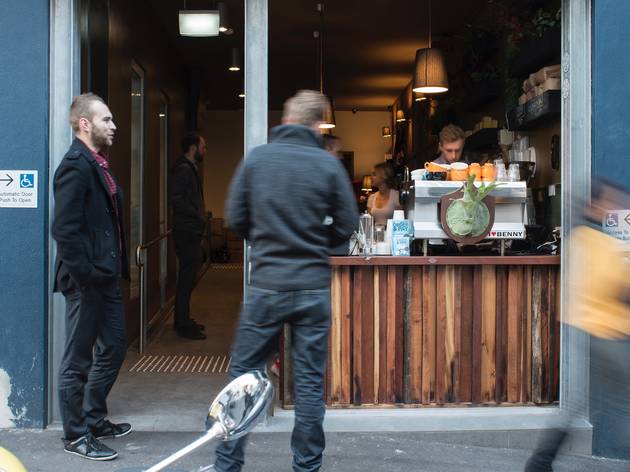 5/8
Photograph: Alana Dimou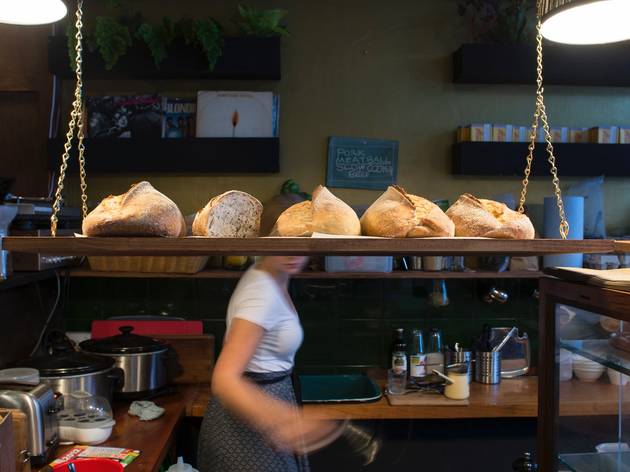 6/8
Photograph: Alana Dimou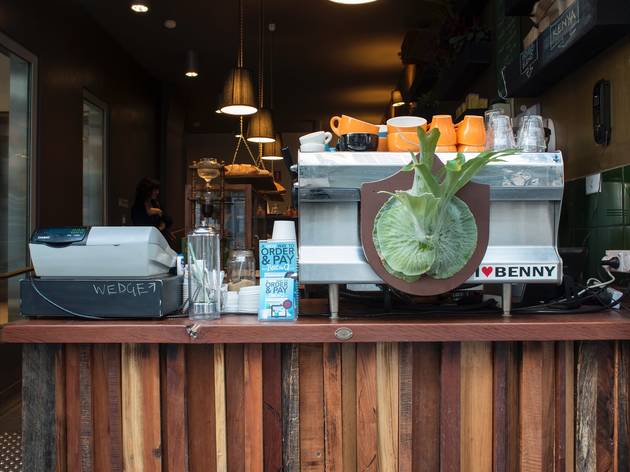 7/8
Photograph: Alana Dimou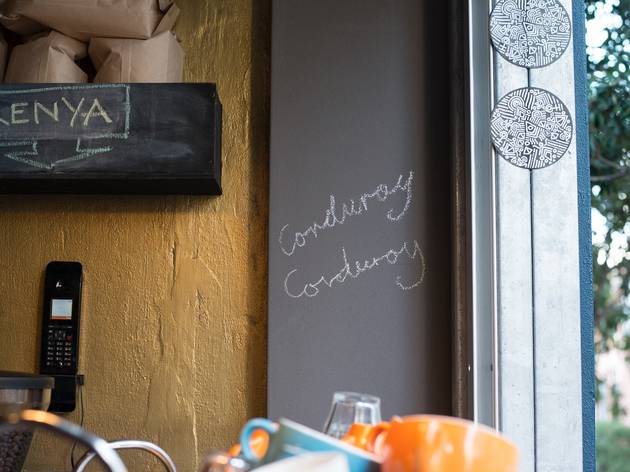 8/8
Photograph: Alana Dimou
Surry Hills welcomes another tiny café with a serious coffee pedigree
It might seem to the casual observer that everything The Little Marionette posse touches turns to café gold. They have two beloved Inner West cafés in their stable, and their coffee beans can be found all over the city. So it should really come as no surprise then that the latest venture for one of the Marionette family is well worth a visit.
Opened by Marionette roaster Ben Stronach and managed by Nigel Park, Corduroy is the third prong in the trifecta of awesome that sits at the top of Foster Street. You'll find it tucked in next to Tio's, everyone's favourite den of tequila-soaked iniquity, and the Hotel Hollywood. With the addition of a café, these ten square meters of Surry Hills pretty much has you covered from day to night.
Coffee comes first here. With Little Marionette beans in the grinder they punch out some really excellent espressi to the soundtrack of sweet '70s tunes like Mungo Jerry and Fleetwood Mac. The long, narrow café is more of a fly-by joint, but if it is a sunny day you can perch on the concrete planter boxes out on the corner, or take a seat on one of the sweet little wooden stools that look like giant buttons up the back the room.
Things are very basic on the food front. You can have toast, muesli or cake – or maybe all three if you're famished. Toast is definitely the mainstay of this operation. Beyond your standard breakfast spreads, there is avocado or smashed egg to choose from. Some may argue that nothing beats avo on toast, and the thick-cut soy and linseed topped with nature's butter and garlic olive oil with a lemon cheek is strong evidence in their favour. But our vote goes to the smashed eggs option thanks to the king of condiments – chimmichurri. The fragrant mix of roughly chopped herbs, oil and garlic comes on the side, but throw caution to the wind and upend the whole lot on top of the soft boiled eggs and you've got yourself a brekky winner.
Though it may be nine in the morning, it's definitely time for dessert somewhere in the world so do not leave without a Luxe custard tart. If your day includes one of these buttery pastry cases with just-set custard and a sprinkling of cinnamon then you are doing better than most.
It seems like little hole-in-the-wall espresso joints are cropping up everywhere you look in Surry Hills, but when the coffee is this good, we say the more the merrier.
Venue name:
Corduroy
Address:
4/14 Foster St
Surry Hills
2010

Opening hours:
Mon-Fri 7am-4pm; Sat 8am-4pm
You may be interested in: