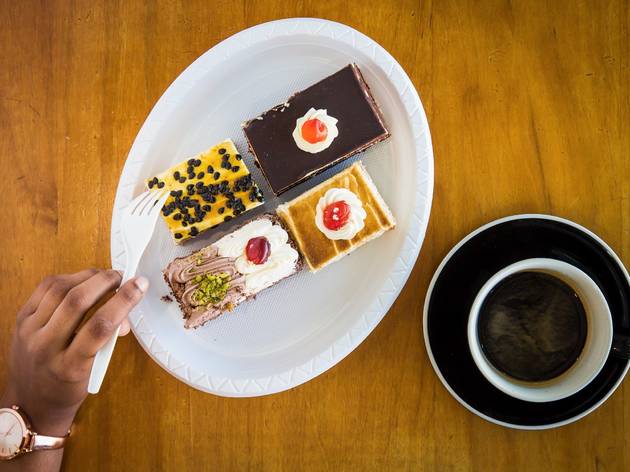 1/12
Photograph: Anna Kucera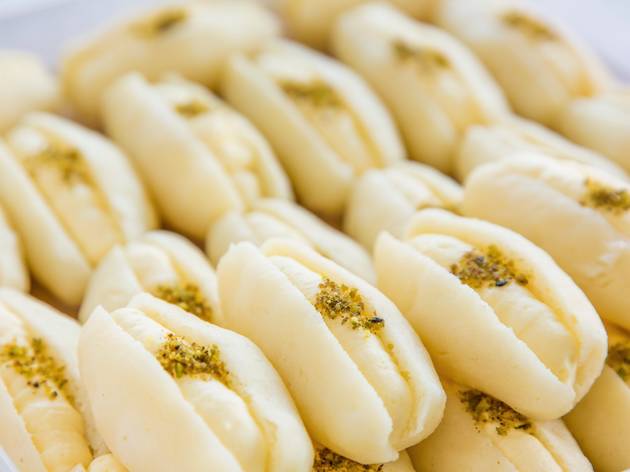 2/12
Photograph: Anna Kucera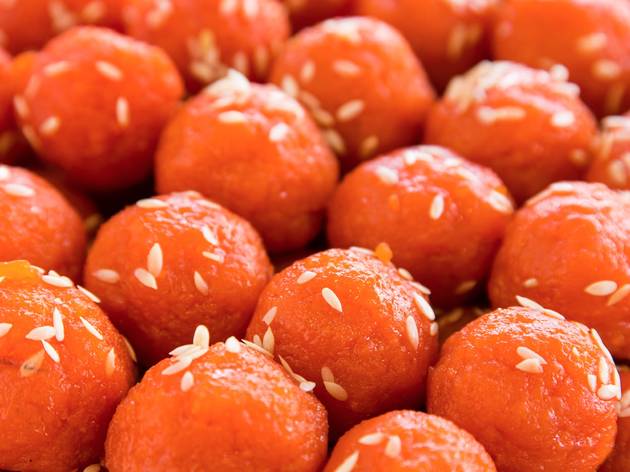 3/12
Photograph: Anna Kucera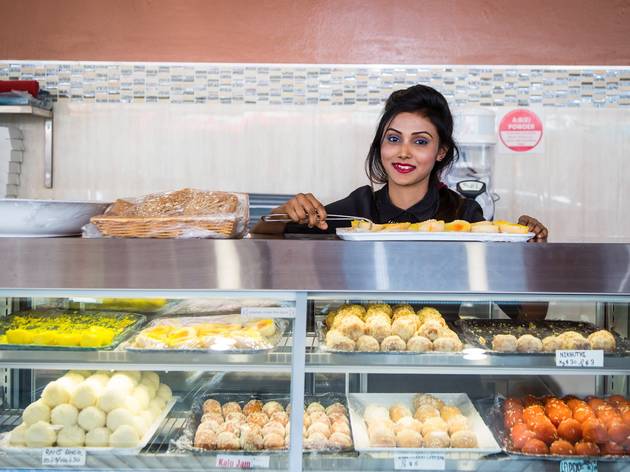 4/12
Photograph: Anna Kucera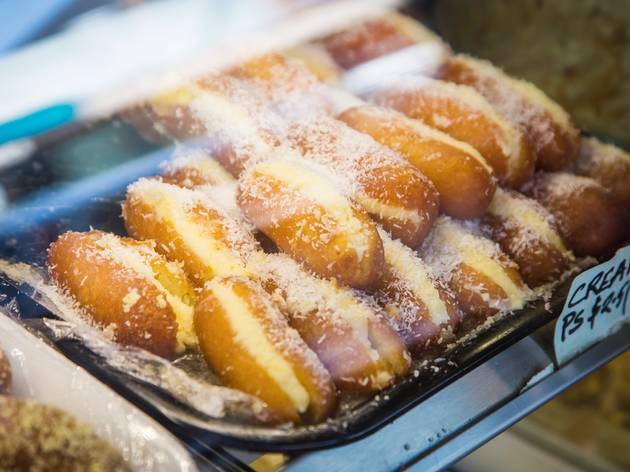 5/12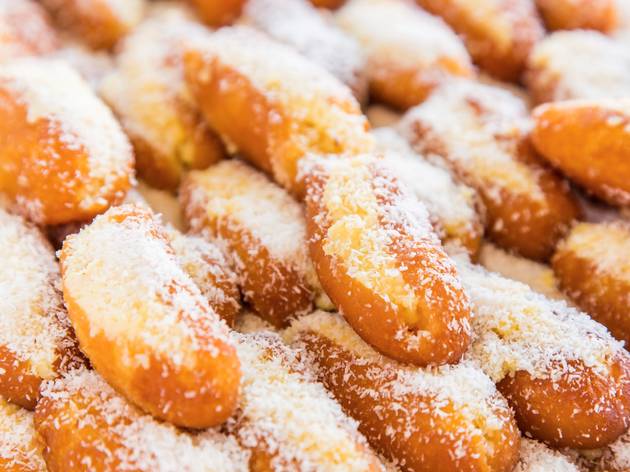 6/12
Photograph: Anna Kucera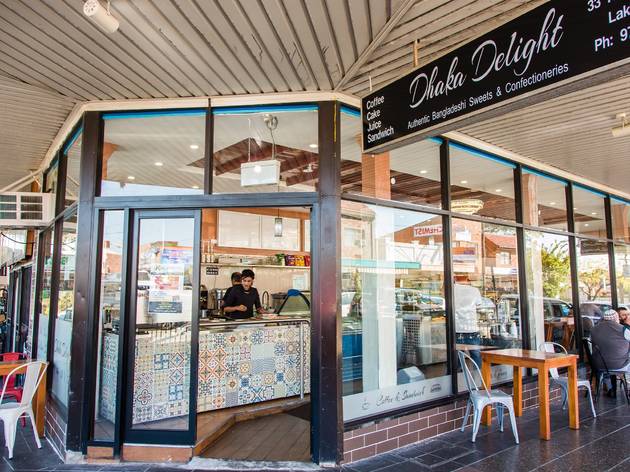 7/12
Photograph: Anna Kucera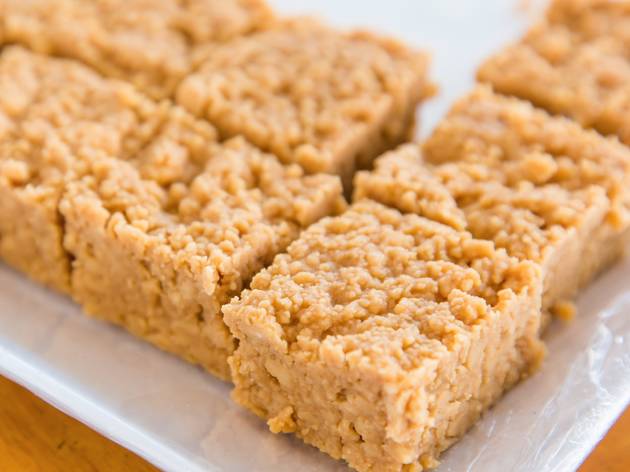 8/12
Photograph: Anna Kucera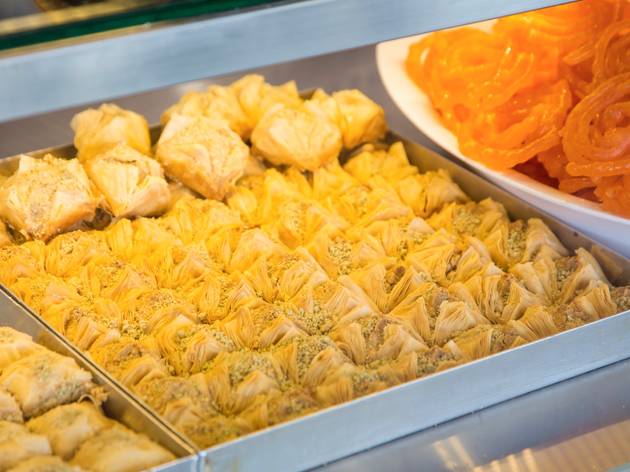 9/12
Photograph: Anna Kucera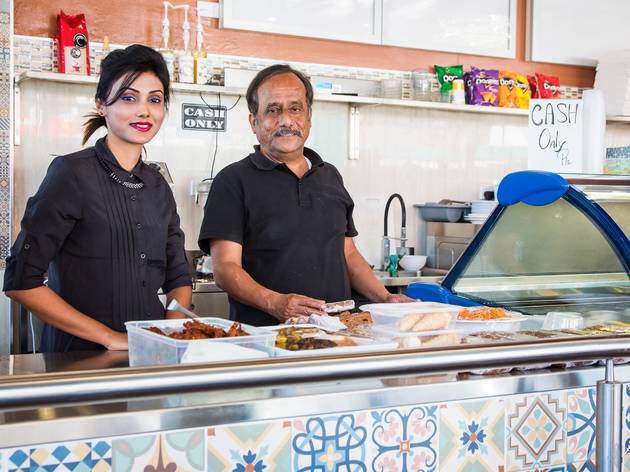 10/12
Photograph: Anna Kucera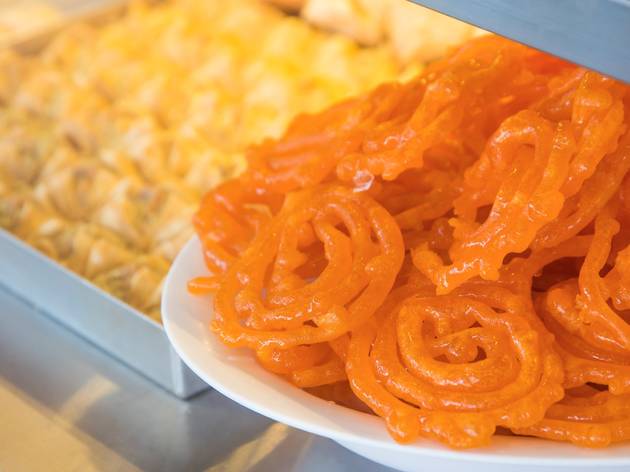 11/12
Photograph: Anna Kucera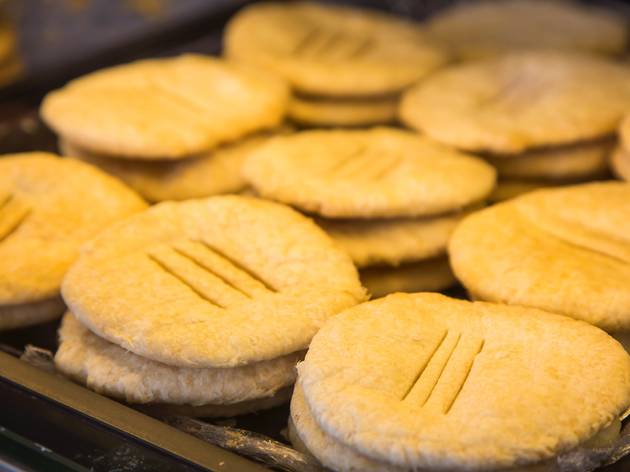 12/12
Photograph: Anna Kucera
Never tried Bangladeshi sweets? You really need to fix that
Bangladeshi sweet treats are goddamn delicious. Lakemba bakery Dhaka Delight sells a whole range of sugary surprises, and as soon as we walked past their door we had to go in and investigate.
The service is super warm and friendly, and when we ask the gentleman behind the counter what we should try, he is more than obliging, telling us what each dessert is made of and giving us an indication of what it tastes like. It's a cute space too – long and thin, with crisp, Euro-inspired pastries at one end and the more uniquely Bangladeshi offerings at the back. Nab a window seat so you can watch Lakemba wander by, and eat as much sugar as your liver can handle.
There are loads to choose from but we like the cream toasts, which aren't like toasts at all. Subcontinental cuisine uses milk powder the way the Western world uses flour, which makes for rich, creamy cakes. They look like teeny unbaked hotdog buns but in fact these melt-in-your-mouth pastries are sweet and syrup-drenched, enveloping a whipped cream and pistachio-topped filling.
The cream jams have a similar look, but the cake is closer to a gulab jamin in its bronzed getup (thanks to deep-frying, no doubt), and it boasts a thick, creamy centre. Try a laddu for something completely different – vivid orange, deep-fried chickpea batter shaped into balls and soaked, you guessed it, in syrup. If you're not of subcontinental descent you might find eating sweet chickpeas odd, but we're into it. Or go the gur shondesh, a ricotta and molasses-based fudge with sweet, caramel notes.
After a more savoury offering? The khaza looks like a cinnamon scroll ran away with a lavosh, but tastes like the shattering, crisp (and yes, deep-fried) pastry of a cannoli.
Come here for an adventure if you've never tried this stuff before, or for a taste of home if Bangladeshi food is your jam. Thanks to your sugar high alone, you're going to have fun, whichever way you swing it. And imagine the faces in the office when you bring them all treats from Bangladesh.
Venue name:
Dhaka Delight
Contact:
Address:
33
Railway Pde
2195

Opening hours:
Daily 8am-11.30pm
Price:
$
Do you own this business?
You may be interested in: