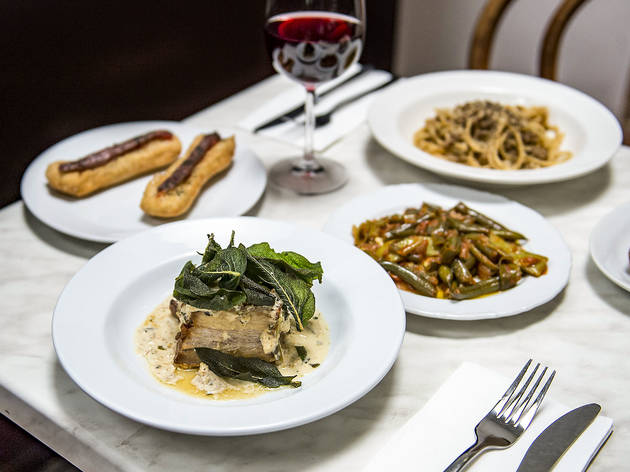 1/15
Photograph: Cassandra Hannagan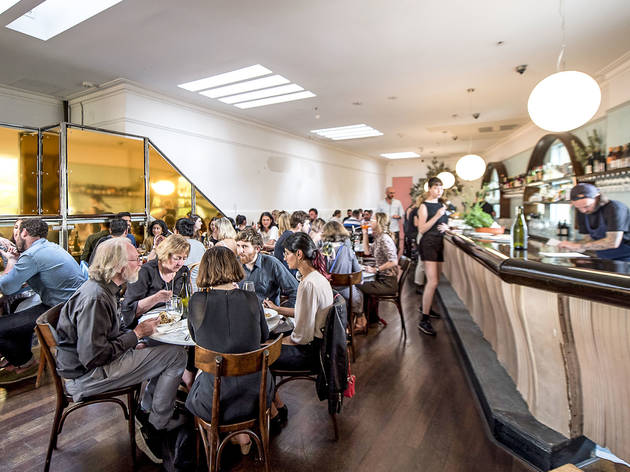 2/15
Photograph: Cassandra Hannagan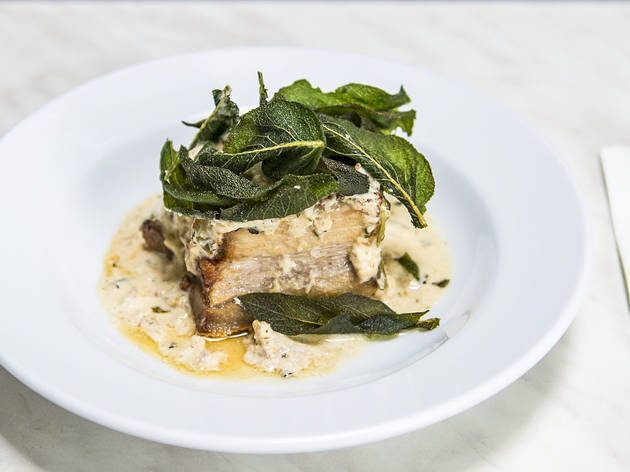 3/15
Photograph: Cassandra Hannagan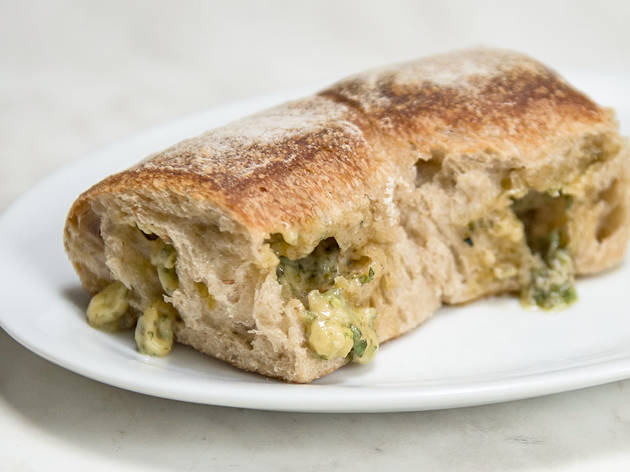 4/15
Photograph: Cassandra Hannagan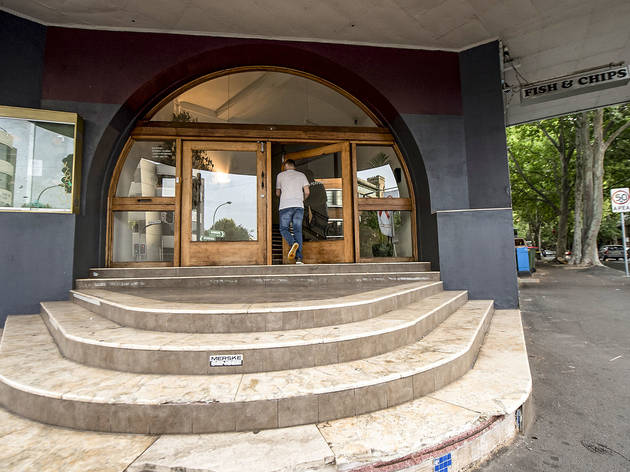 5/15
Photograph: Cassandra Hannagan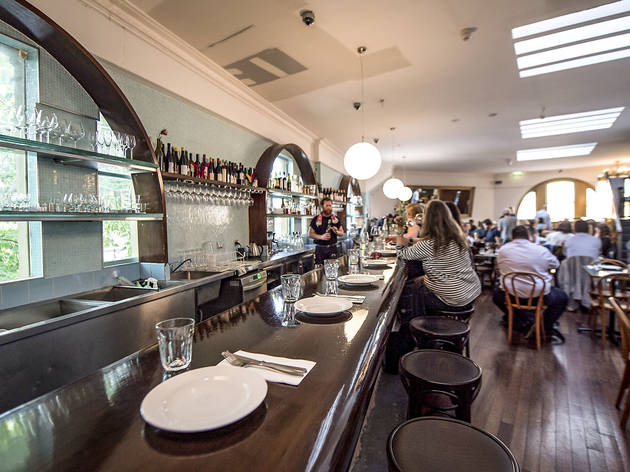 6/15
Photograph: Cassandra Hannagan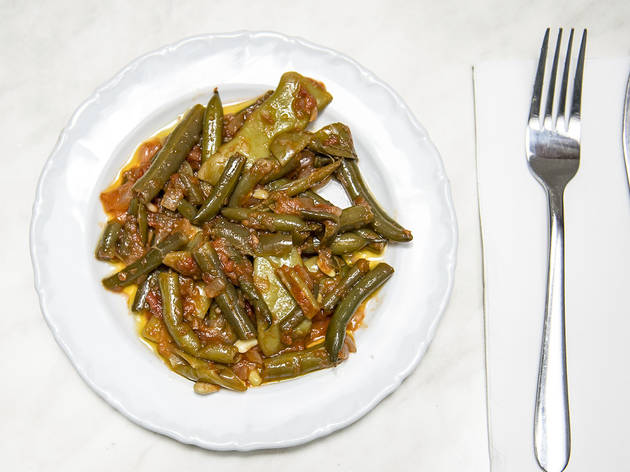 7/15
Photograph: Cassandra Hannagan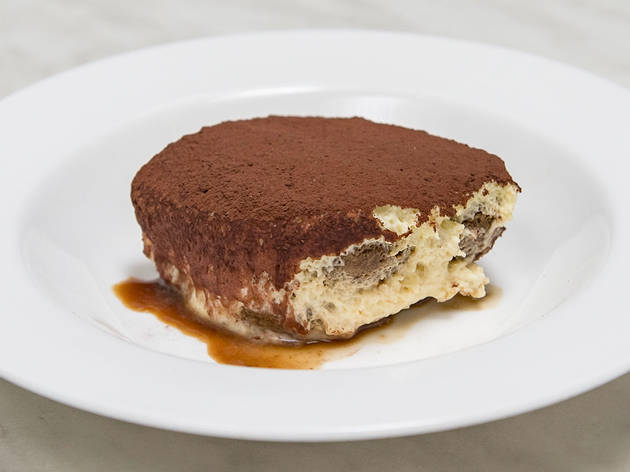 8/15
Photograph: Cassandra Hannagan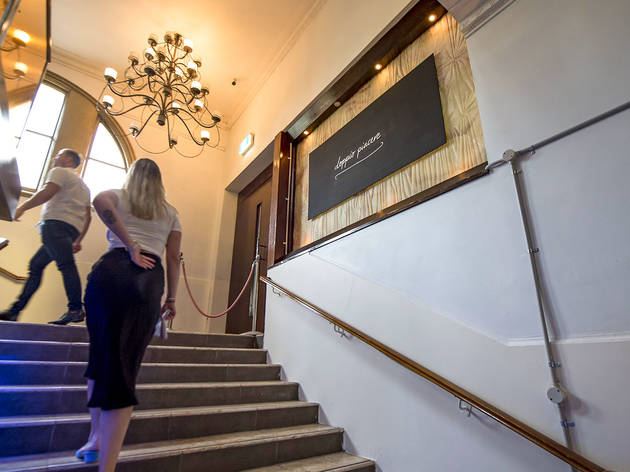 9/15
Photograph: Cassandra Hannagan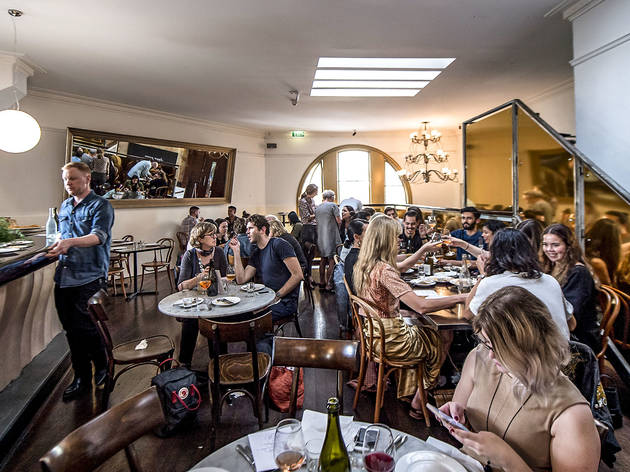 10/15
Photograph: Cassandra Hannagan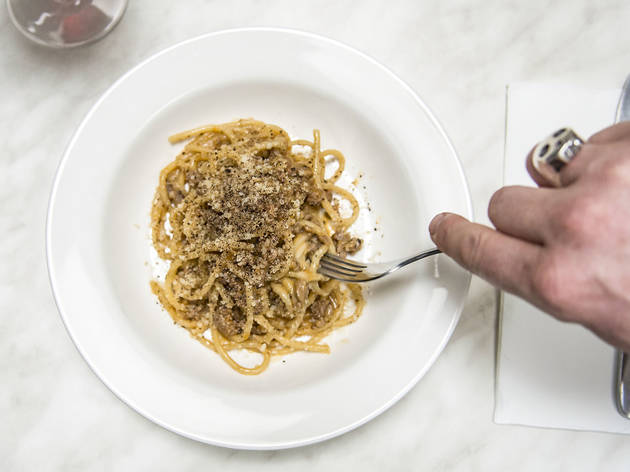 11/15
Photograph: Cassandra Hannagan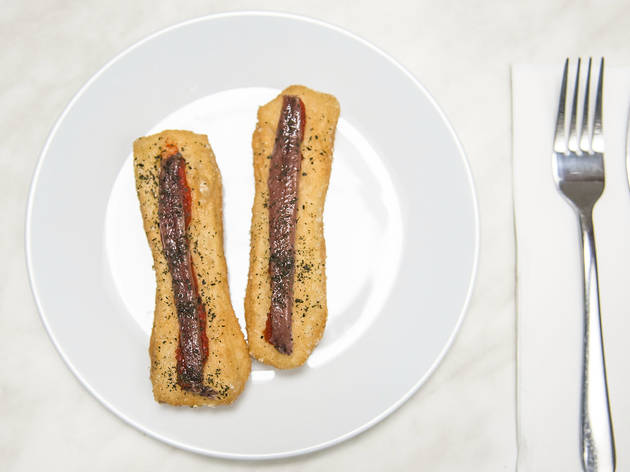 12/15
Photograph: Cassandra Hannagan
13/15
Photograph: Cassandra Hannagan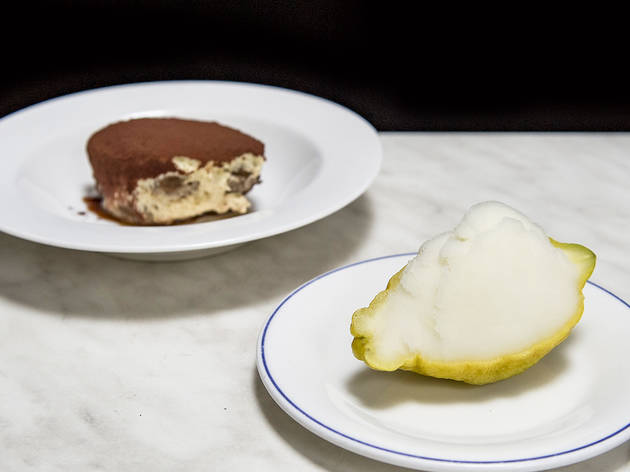 14/15
Photograph: Cassandra Hannagan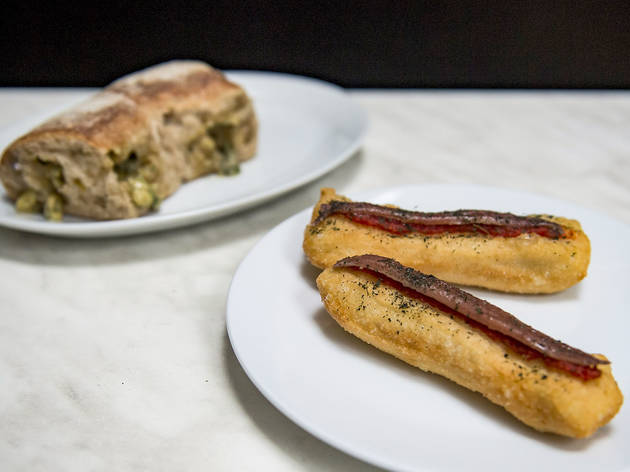 15/15
Photograph: Cassandra Hannagan
Time Out says
This pop-up restaurant in an old nightclub will take you on a dinner plate holiday to regional Italy
You can definitely tell that Don Peppino's used to be a nightclub. As you head up those impressive theatre steps off Oxford Street and turn gently up the wide, white marble stairwell the sound of animated chatter builds till it sounds like a full blown party. Given we are not here for dancing, we are not disappointed to find ourselves in an large, airy dining room shaped like an awkward slice of cake.
If anyone frequented the Grand Pacific Blue Room in its heyday, you'll recognise the huge 'see and be seen' mirror at one end of the room, and the under-the-sea-blue bathrooms. It's certainly a step closer to fancy town than previous projects from the Full Circle team, who were behind Wilmer in Llankelly Place, Alfio's in Leichhardt and the very industrial warehouse diner, the Eat In in Chippendale.
A few things have carried over, including Wilmer's fried bread, which is as light and fluffy as a doughnut, but this version is distinctly savoury, with each little golden lilo topped with a swipe of fresh tomato and a single anchovy.
They are keeping things very rustic on the menu that shifts and changes on the whims of the market and the chefs. But there will always be beans. On our visit the fagioli is a mix of broad beans, Roman beans and green beans in a gentle sugo but within a week the broad beans have left the market. You also want round two of bread starters, because this is not your standard garlic bread, but a warm roll filled with a melting pungent umami bomb that's so garlicky it's almost spicy, reeled in with a velvety herbal foil in the form of marjoram.
Happily, this time around you have a whole year to take a dining table holiday to regional Italy, because they've signed on until the block is set to be developed. That means plenty of chances to eat something as delicious as bucatini salsa d'anatra, which, for those who failed Italian 101, is a long tangle of al dente pasta trapping a sauce of spiced duck and pork mince. This is not your standard ragu, but a Venetian speciality delivering warmth with cinnamon, nutmeg and lots of black pepper.
Pork belly cooked for two hours in milk, sage, onions, garlic and lemon is soft, unctuous and tastes outrageously rich, but even when you feel this well fed, you'll still go back to mop up the creamy gravy that remains. And while you're off the gluttons wagon, you might as well order a tiramisu which we're told has three times the booze and coffee than standard offerings. Chef Dan Johnston says, "You need to feel that alcohol in it, feel the heat from the rum," and we're inclined to agree with him. If you're starting to feel oversoaked with calories, you can also take the path of greatest refreshment with a sharp lemon sorbet served in a lemon peel shell.
It's surprising to find a driving tour's worth of Italian regional cooking coming out of a converted nightclub in the middle of Sydney, but that's the remarkable trick that this gypsy hospo crew are known for. They create venues that are out of place and time, and they're never permanent, so get yourself an audience with the Don while the wine is flowing and the pasta is hot.
Details
Best selling Time Out Offers