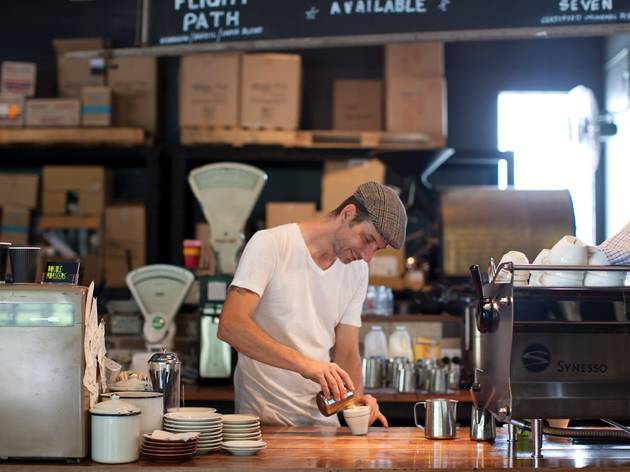 1/10
Photograph: Daniel Boud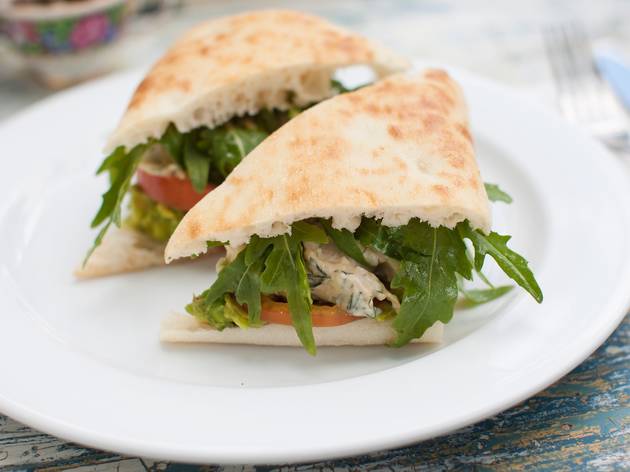 2/10
Photograph: Daniel Boud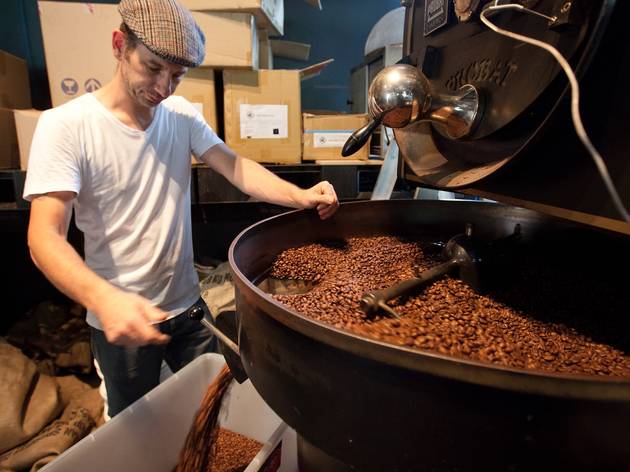 3/10
Photograph: Daniel Boud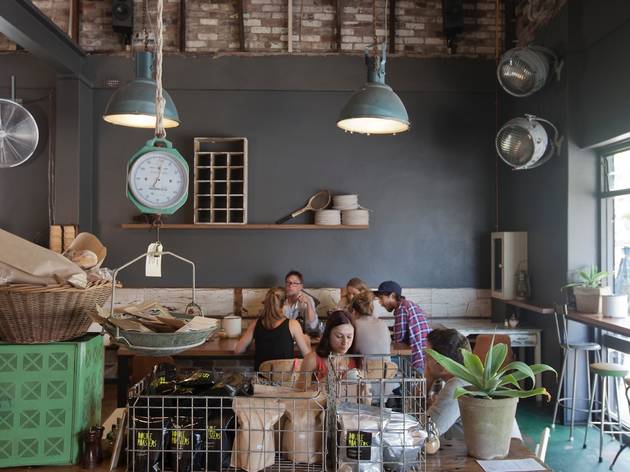 4/10
Photograph: Daniel Boud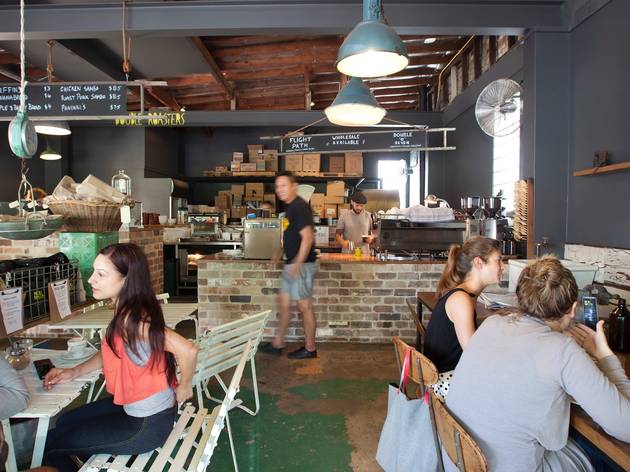 5/10
Photograph: Daniel Boud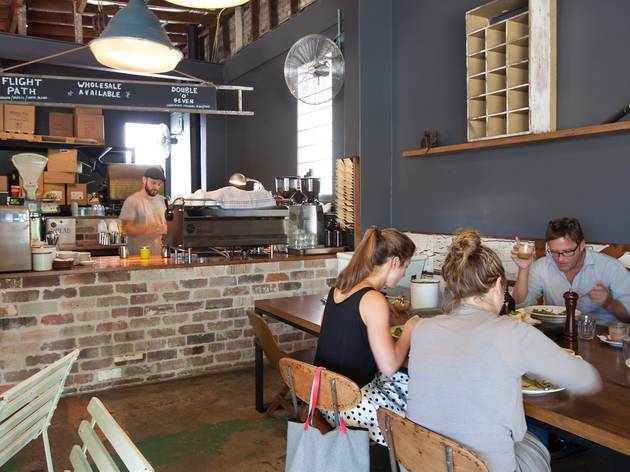 6/10
Photograph: Daniel Boud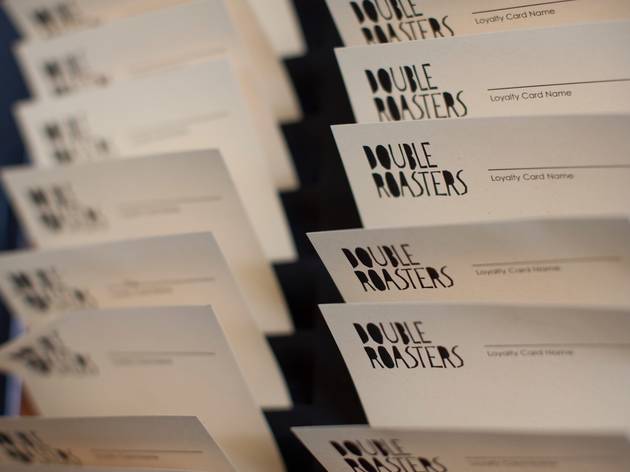 7/10
Photograph: Daniel Boud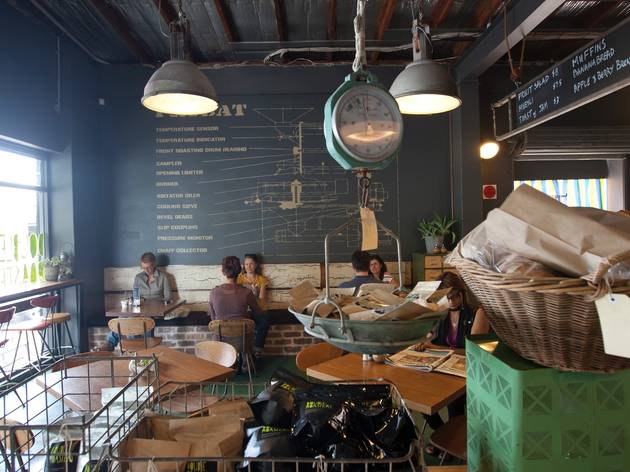 8/10
Photograph: Daniel Boud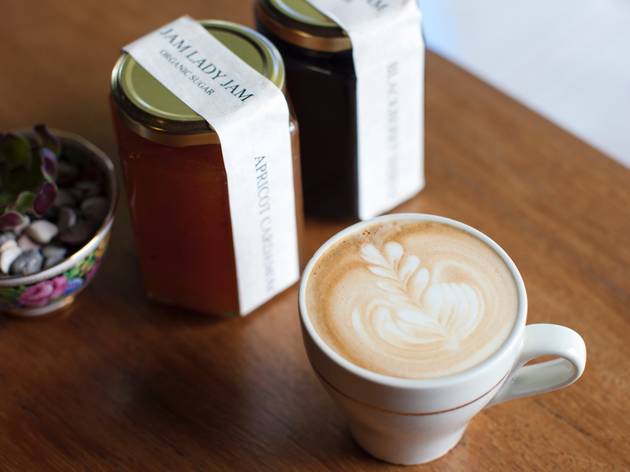 9/10
Photograph: Daniel Boud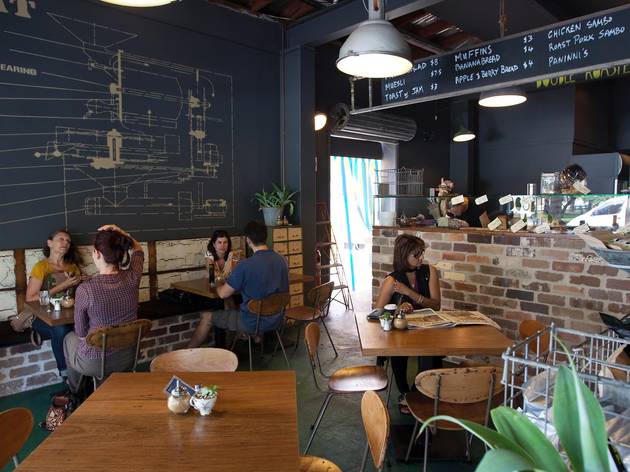 10/10
Photograph: Daniel Boud
Time Out says
Marrickville adds another feather to its cap with this new coffee den
It all started with coffee. Marrickville was happily dishing up some killer Vietnamese food when out of nowhere, cafes started popping up all over the place. First it was Coffee Alchemy, then Bourke Street Bakery, Bespoke and Grind, Cornersmith - and now Double Roasters have staked their claim on a little piece of 2204.

Taking up residence in an old warehouse that faces onto Victoria Road, Double Roasters draws in passers by with the heady aroma of freshly roasted coffee. The source of this siren scent is the stately Probat roaster – also the subject of an enormous diagram on one wall – which sits out the back churning out the Flight Path house blend. Not to mention fragrant batches of Rainforest Alliance, organic, and single-origin coffee beans that come in take-home packs.

It's a hive of activity at this roasting house café and word has spread quickly. A steady stream of people wanders through for a daily fix but you can still find a spot inside amid all the action, or if you fancy a quieter repast duck out into the shady side lane to commune with the pots of herbs.
As far as we can tell, the aim of the menu is to pack as much of the good stuff onto a slice of bread as is humanly possible. The croque monsieur is a monster of a toasted sambo on inch-thick pieces of bread with cheese sauce and ham in the centre and a golden cheese crust. Or you could go for the roast pork belly sandwich, which is a slightly daintier affair – almost sweet with an apple and mint relish and finished with that time-honoured pairing of rocket and aioli.
For a simpler pleasure, order the toast and jam. Such a basic menu item, and yet the devil is in the details. At Double Roasters the bread is
Sonoma
and the jam is by Jam Lady out of the Yarra Valley. There is raspberry/grappa, strawberry/aniseed, blackberry/shiraz or apricot/cardamom, and the chirpy wait staff are only too happy to leave the jar so that you can spoon as little, or as much, as you like.
Not into coffee? The ginger and mint iced tea is a spicy elixir perfect for anyone feeling a little wobbly.
When it comes to cafés, Marrickville's star is on the rise. Some have even dubbed it the new Paddington, and with excellent coffee dens like Double Roasters taking up shop it is becoming a regular haunt for many of Sydney's caffeine fiends.
Back to
Sydney's Best Breakfasts
---
Details
Best selling Time Out Offers