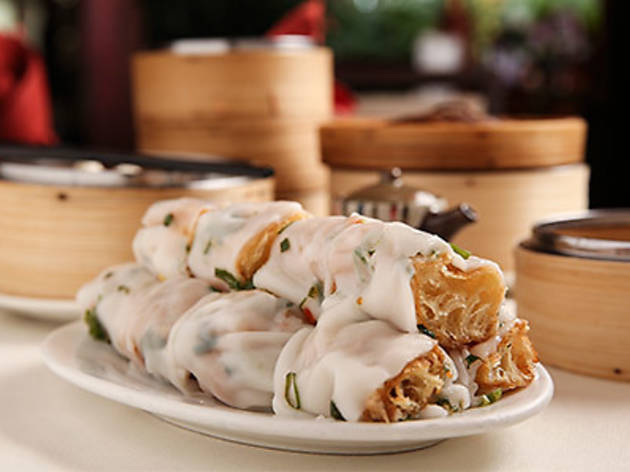 1/12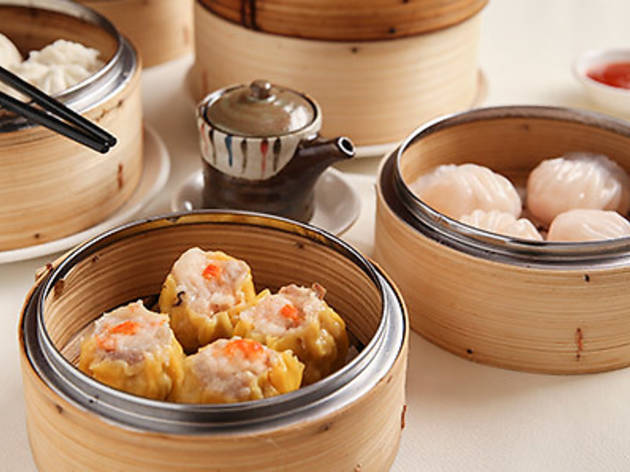 2/12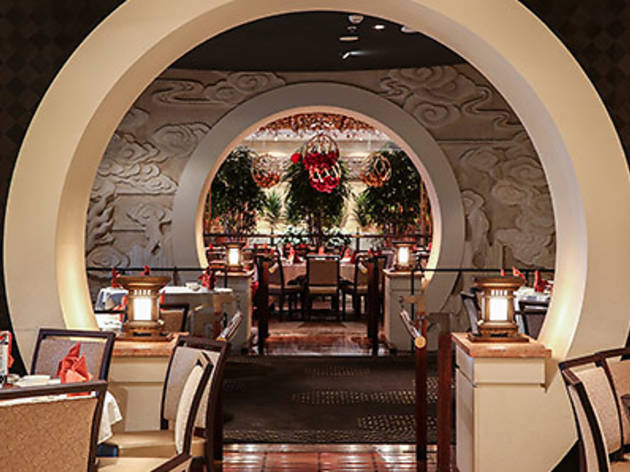 3/12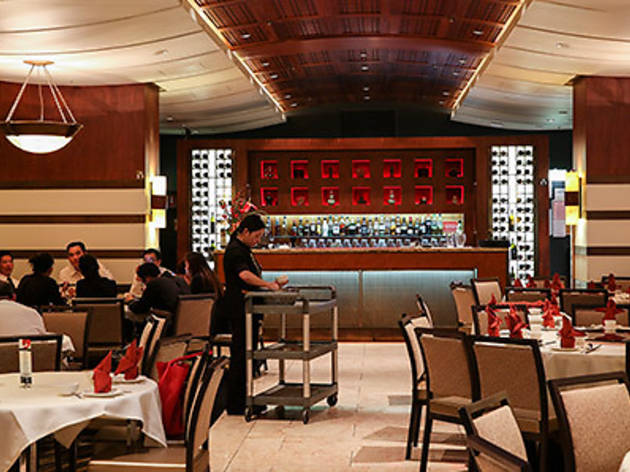 4/12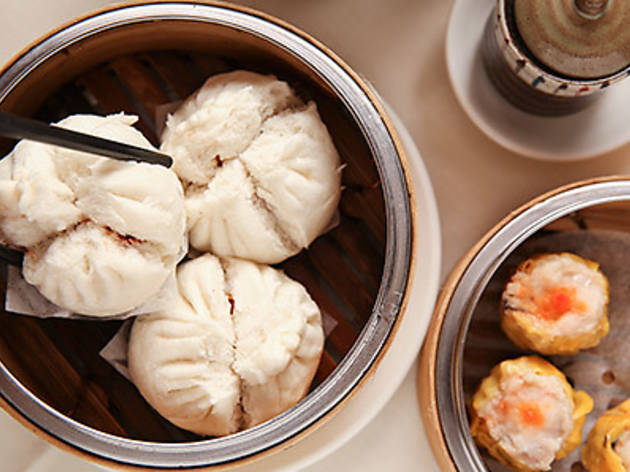 5/12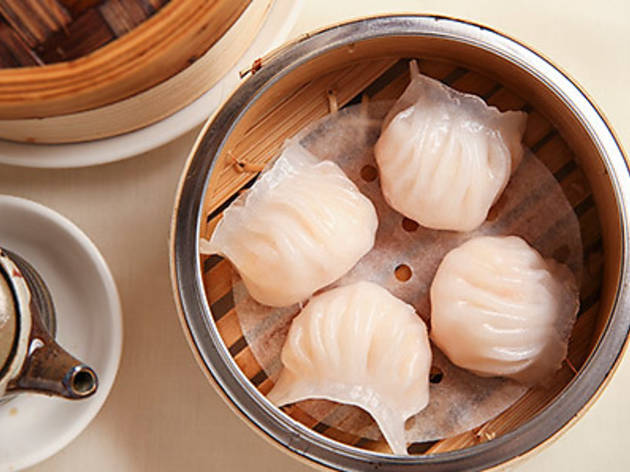 6/12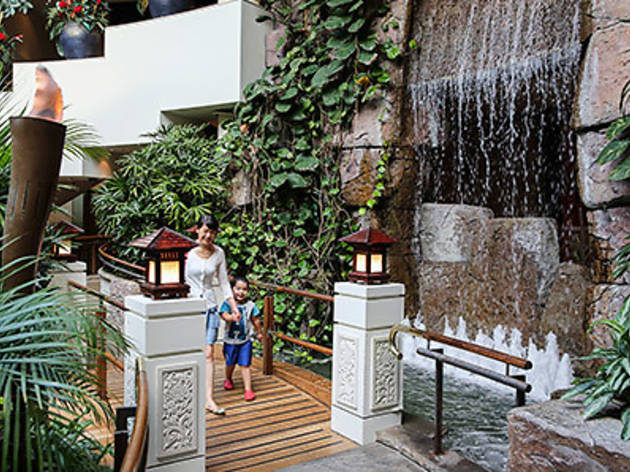 7/12
8/12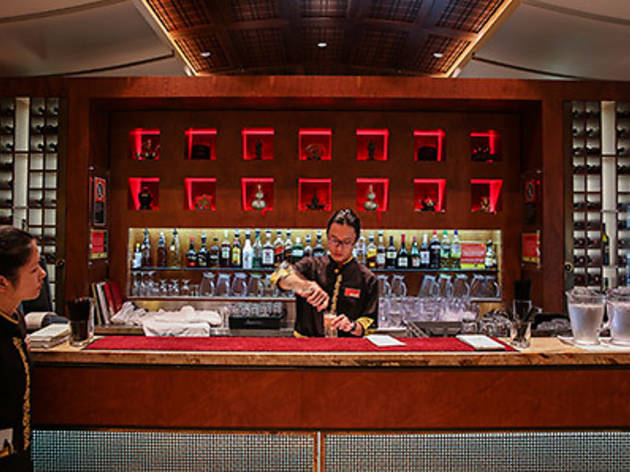 9/12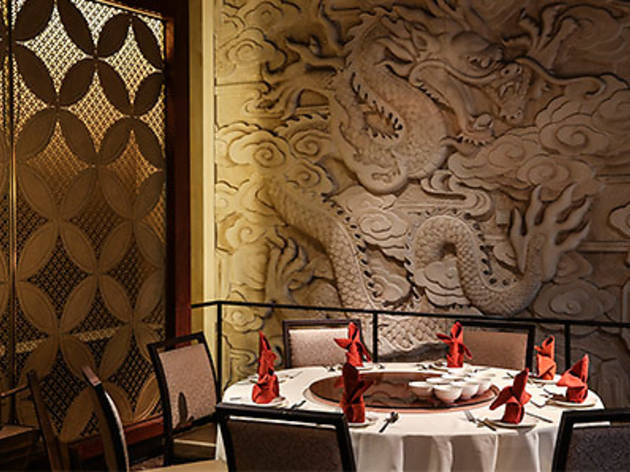 10/12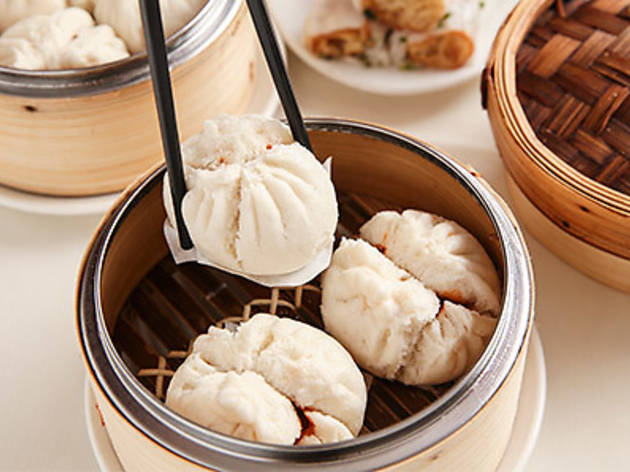 11/12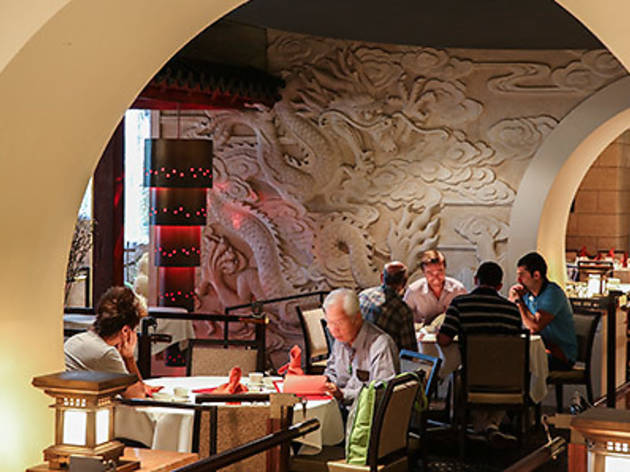 12/12
Is this Sydney's best yum cha?
If you haven't spent a lot of time in western suburbs leagues clubs, you may not have experienced the unbridled joy of finding a wonderland of air-conditioned comfort in the middle of a scorching Syd­­­­­­­­ney summer day. And Canterbury Leagues boasts a mini rainforest complete with a waterfall in the middle of their foyer.

Once you're over the initial "have I actually stepped onto the set of Blue Lagoon?", walk over the little wooden footbridge behind the waterfall and bowls of floating lilies to Dynasty, where some of the best yum cha we've had in Sydney awaits. From sweet, glossy, baked barbecue pork buns to an impressive 12 folds in their prawn dumplings, there's a level of quality and care here that really takes it to the next level.

It's a little slower than you might be used to at the generally fast-paced yum cha restaurants around town, where the food comes flying at you combined with insults, frowns and waggling fingers, depending on which trolley pusher you've upset by not taking their wares. But a little extra time between dishes means more time to admire the room and the fresh tanks, filled with lobsters, barramundi and baby abalone.

You might order sticky, glutinous dumplings filled with pork, peanuts, coriander root and water chestnut, or you might go to the unicorn of dishes – that thing we never know how to say in Cantonese and watch as they go to other tables – the Chinese doughnut sticks wrapped in steamed rice noodles. It's all about that combination of crunchy interior and silken starchy exterior – an impossible dream. And the reason we actually managed to order this most rare of beasts? It's all a choose-your-own-adventure: mark up what you want on the little pad of paper then sit back and relax – no need to do the dim sum battle.

Speaking of 'things wrapped around other things that also taste good', try the thin sheets of bean curd wrapped and gently braised around pork mince. Or eat yours pork-riblet-style with black bean sauce. Of course, there are always the excellent steamed barbecue pork buns, splitting at their puffy white seams and spilling juicy sweet insides.

For those about to take on yum cha here, we salute you.
Venue name:
Dynasty Chinese
Contact:
Address:
26 Bridge Rd
Belmore
2192

Opening hours:
Lunch Mon-Fri 11am-3pm; Sat-Sun 10am to 3pm; Dinner Sun-Thu 5.30-10pm; Fri-Sat 5.30-11pm
You may be interested in: