Eat, drink and be merry this chilly season at the Ternary
Three degustation menus are on offer to celebrate winter the right way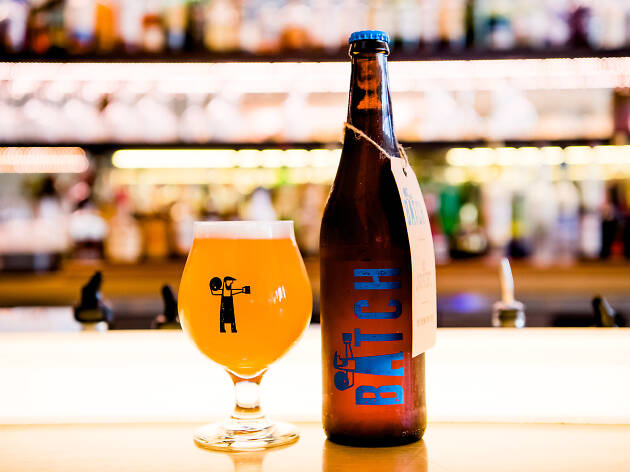 The Ternary at the Novotel in Darling Harbour is putting on three special events throughout winter to lay out the best of their seasonal food and drink menu. Over three nights, the dining room will play host to three different six-course menus – a lush dinner by candlelight; one paired with craft beers; and another alongside Scotch whisky.
On Thursday May 23, while the lights dance outside during Vivid festival, there will be nothing but candlelight inside the Ternary dining room for Unlit. Ternary's director of culinary Anthony Flowers has put together a dinner of highlights, including Indian spiced kingfish with lentils and a gorgonzola dolce latte with poached apple and maple syrup. There'll also be a live acoustic guitar performance to match the mood lighting. The view of Darling Harbour from the dining room will also mean a free light show as the colours from Vivid play along the walls while you dine for only $169pp.
Prefer beer with your fancy food? The Ternary delivers with a dedicated night to craft beers called Batch on Thursday June 20. For $169pp you'll be treated to a six-course tasting menu with matching beers brewed by local Batch Brewing Company. The food will be substantial enough to match the six beers on offer, including naan bread made from beer, Korean BBQ beef ribs, and pan-fried barramundi and crispy beef croustillant.
The last of the events is Spirited, a night in association with the Scotch Malt Whisky Society where for $209pp, you'll enjoy six dishes in tandem with carefully selected whisky varietals. Dishes including grilled Yamba prawn tail with red curry sauce and slow cooked brisket with French onion puree, served alongside complex single cask whiskys in an unforgettable dining experience. Matt Bailey from the Society will be on hand to give info and answer any of your burning questions.
Each event will run during the 6-10pm dinner service, and bookings are essential via the Ternary's website.