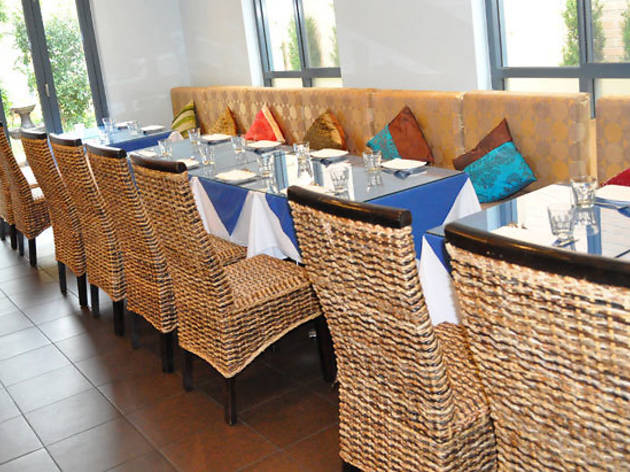 Homestyle dishes cooked with a generous spirit shuffle this trusty local to the top of the Harris Park pile
When it comes to top-notch tandooris, vindaloos and masalas, it's stiff competition on Wigram Street, Sydney's own Brick Lane of Indian restaurants. There are shiny new joints opening all the time, plus juggernauts like Billu's and Chatkazz mere strides away. Yet it's Ginger, from an unassuming little weatherboard house with a white picket fence, that's consistently been dishing up some of the finest of the lot.
Here they specialise in mughlai cuisine from the north, so you'll see plenty of earthy, heavily spiced curries and vibrant meat prepared in the tandoor. And they'll give the masala treatment to just about anything – prawns, chicken, fish, goat and chickpeas inclusive. Also worth mentioning is that Ginger's rendition of the classic palak paneer is one of the softest, smoothest, most verdant we've come across. Bolstered with ample garlic and a litany of spices from cumin to cardamom, this vibrantly green gravy is a perfect partner for blocks of bouncy paneer folded throughout. The curry is delicious enough to spoon down alone, but for civility's sake, order a side of fluffy naan to make it last longer than a blink.
Venue name:
Ginger Indian Restaurant
Contact:
Address:
94 Wigram St
Harris Park
Sydney


Opening hours:
Tue-Fri 11am-3pm & 5-10.30pm; 11am-10.30pm