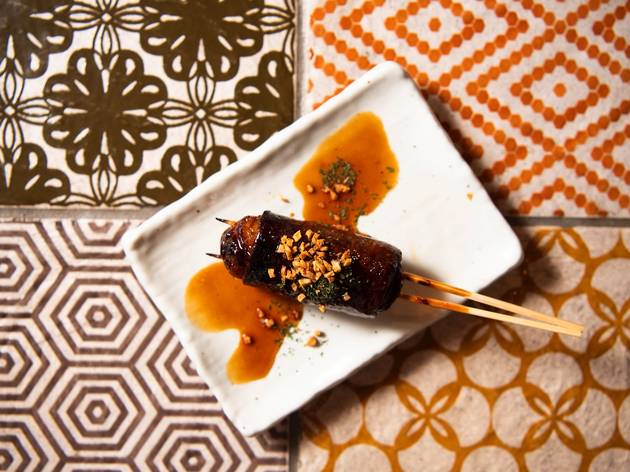 1/20
Photograph: Cassandra Hannagan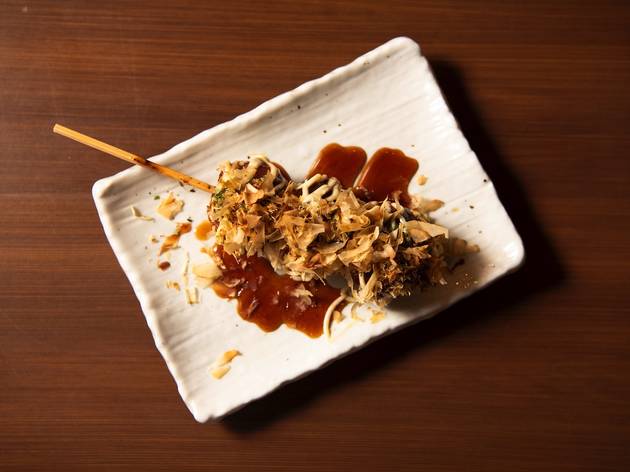 2/20
Photograph: Cassandra Hannagan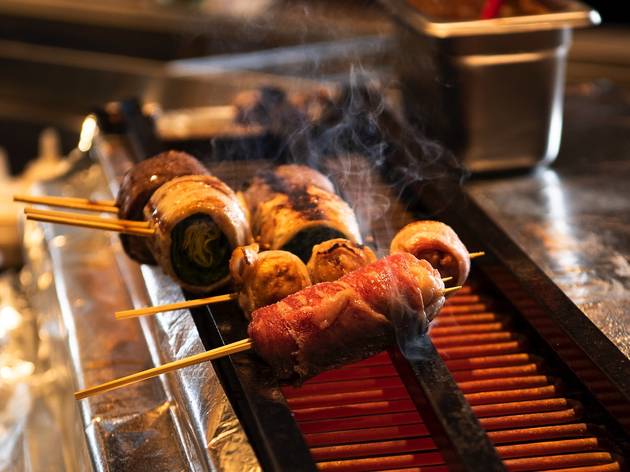 3/20
Photograph: Cassandra Hannagan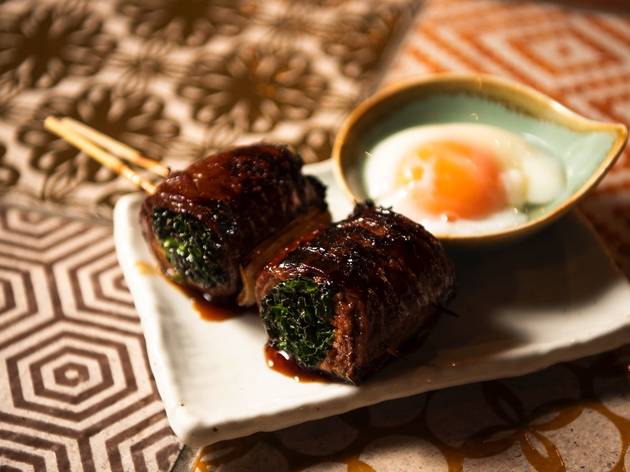 4/20
Photograph: Cassandra Hannagan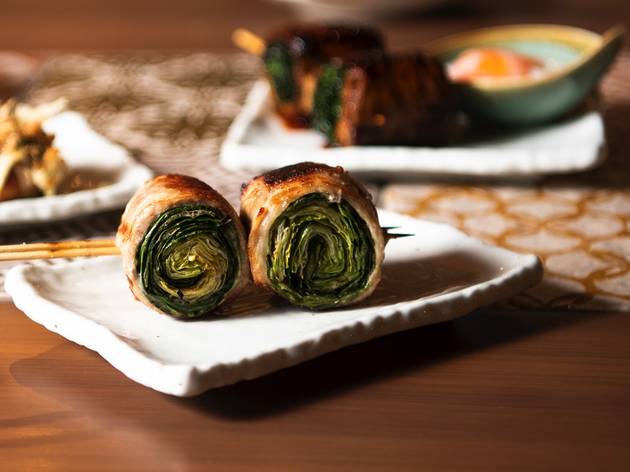 5/20
Photograph: Cassandra Hannagan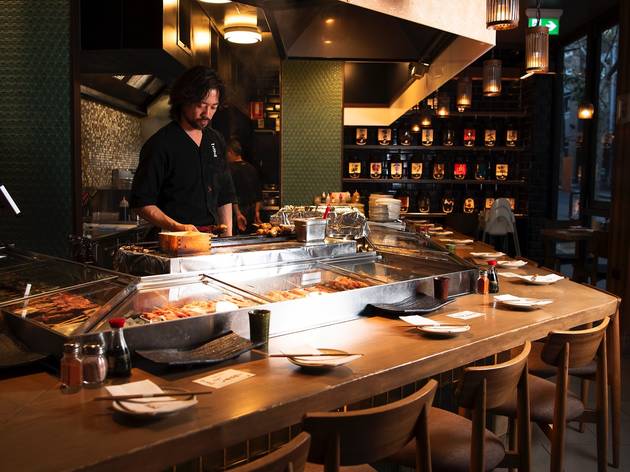 6/20
Photograph: Cassandra Hannagan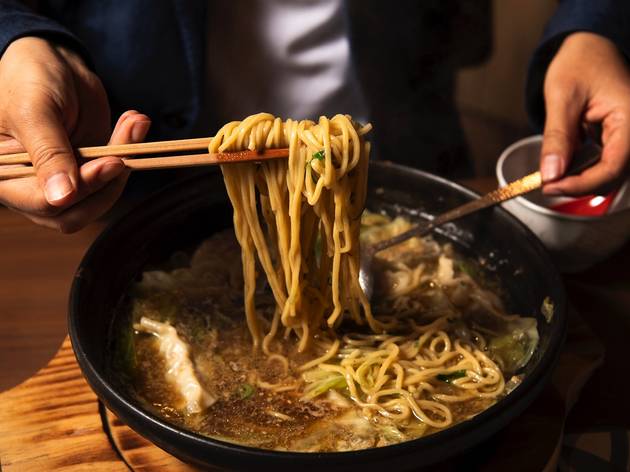 7/20
Photograph: Cassandra Hannagan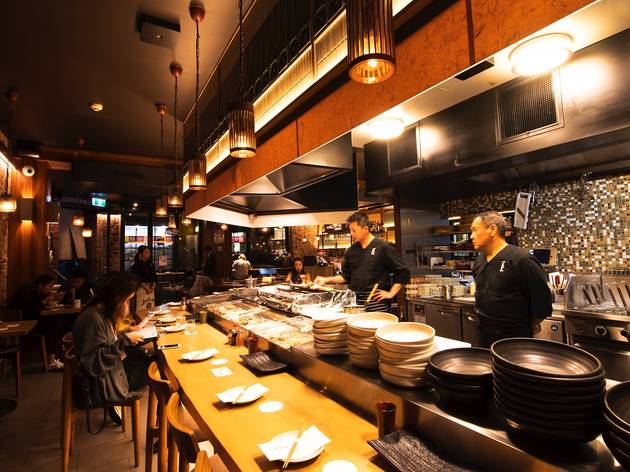 8/20
Photograph: Cassandra Hannagan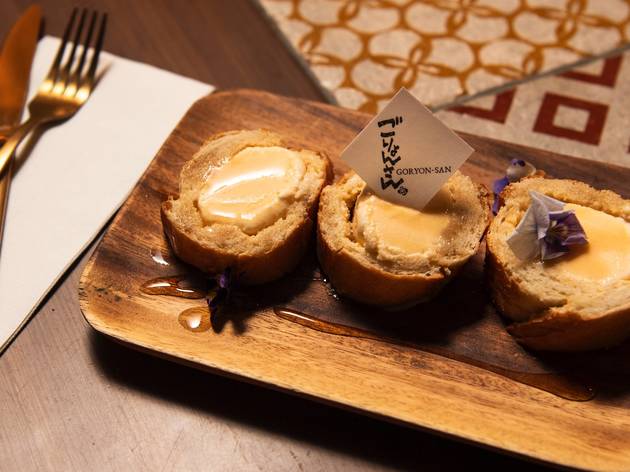 9/20
Photograph: Cassandra Hannagan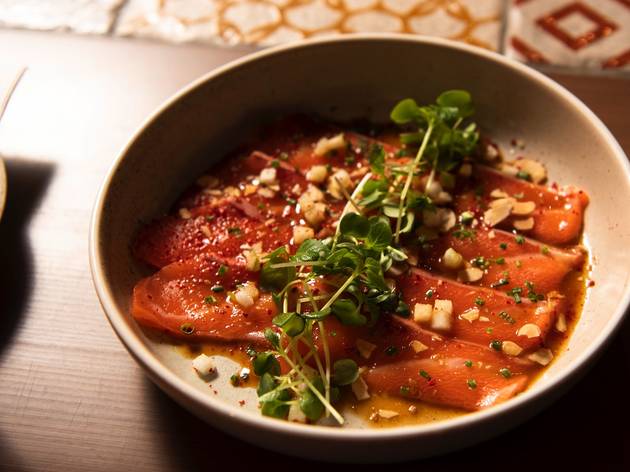 10/20
Photograph: Cassandra Hannagan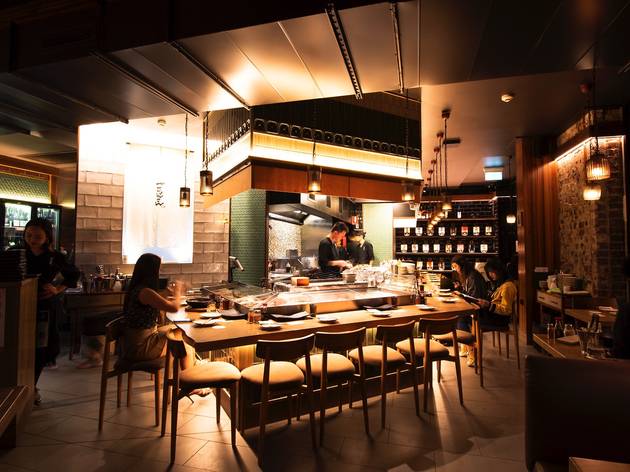 11/20
Photograph: Cassandra Hannagan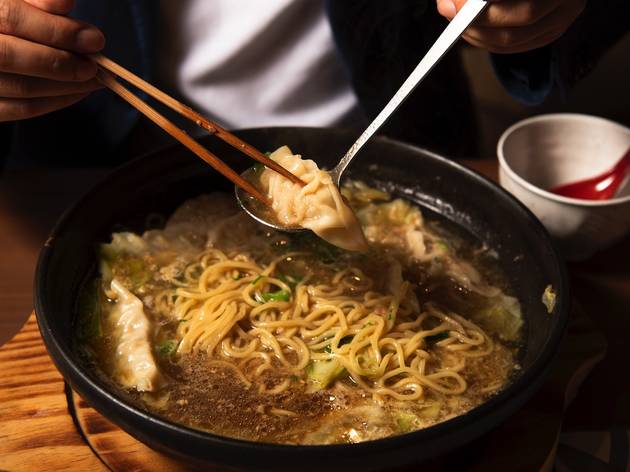 12/20
Photograph: Cassandra Hannagan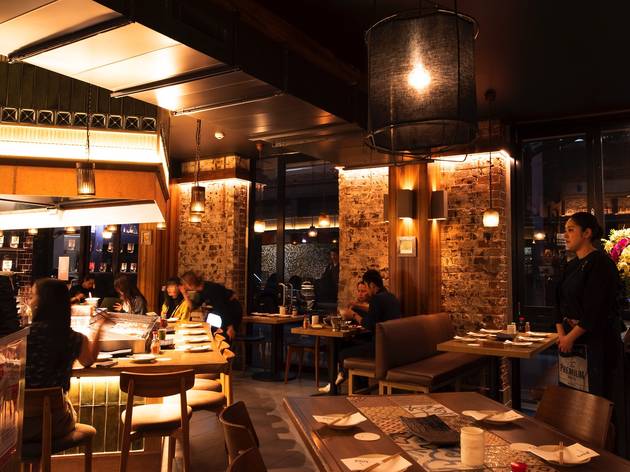 13/20
Photograph: Cassandra Hannagan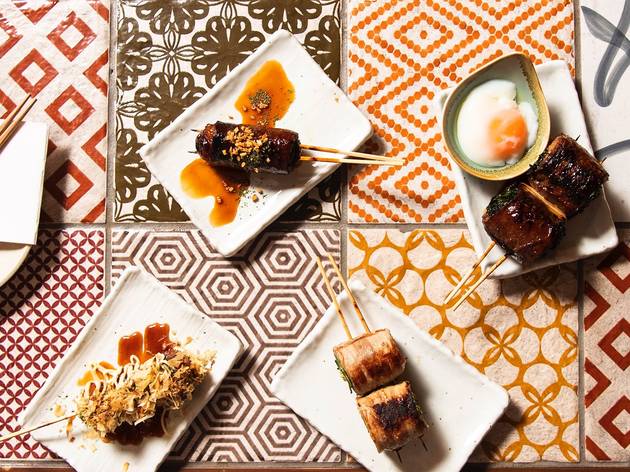 14/20
Photograph: Cassandra Hannagan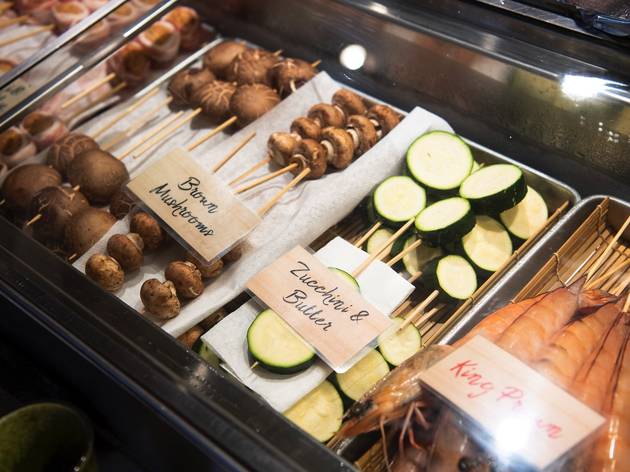 15/20
Photograph: Cassandra Hannagan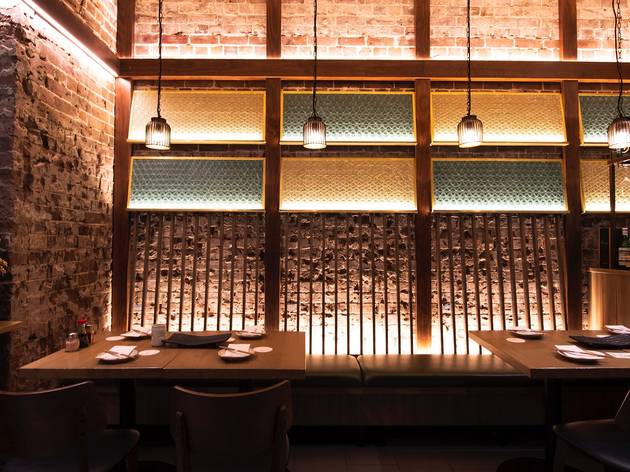 16/20
Photograph: Cassandra Hannagan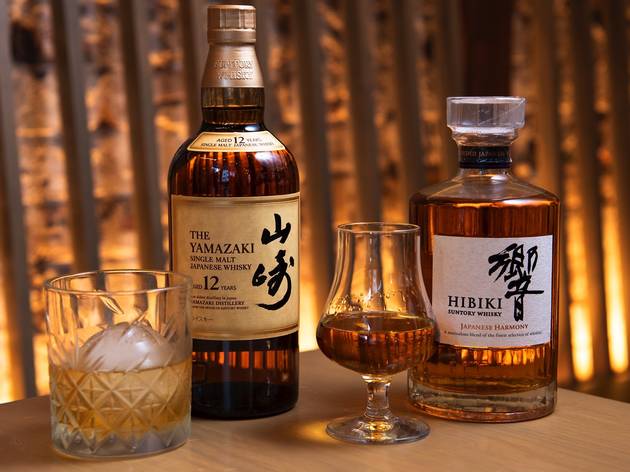 17/20
Photograph: Cassandra Hannagan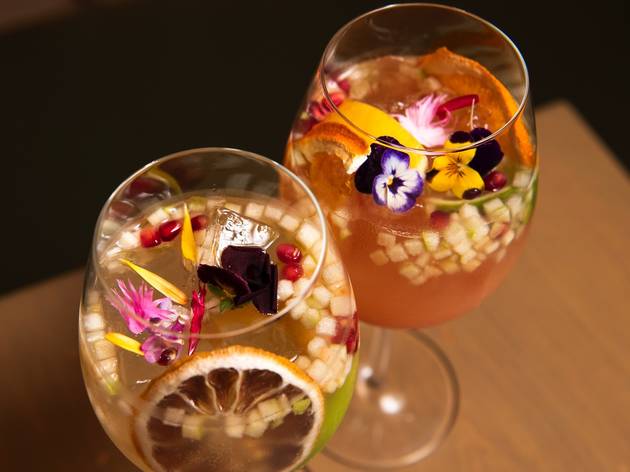 18/20
Photograph: Cassandra Hannagan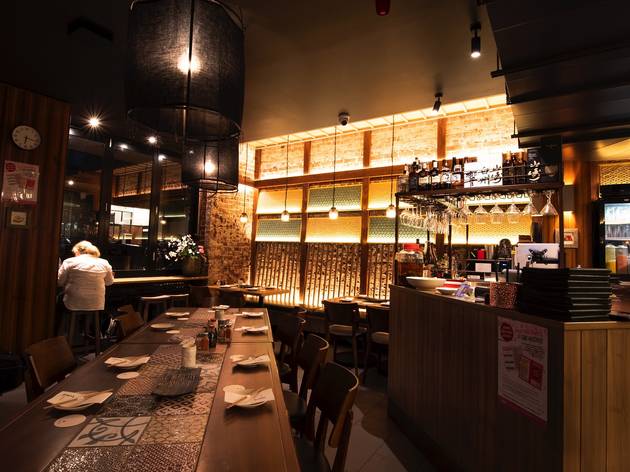 19/20
Photograph: Cassandra Hannagan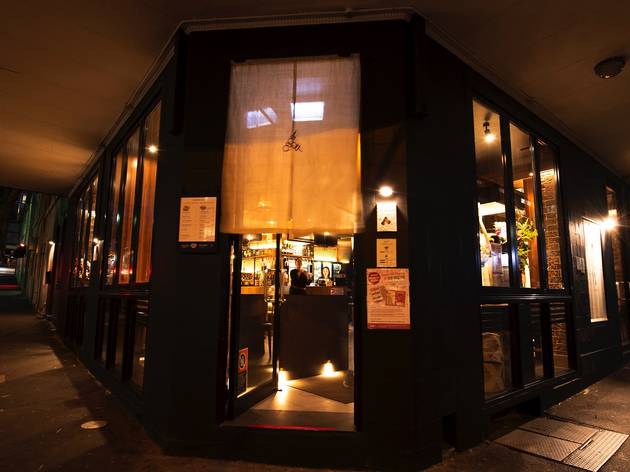 20/20
Photograph: Cassandra Hannagan
Time Out says
The Japanese art of grilled skewers reaches new meaty heights at this polished Surry Hills izakaya
A breeze catches the noren curtains at a corner block in Surry Hills. It also takes hold of the wafting heat emanating from the embers in grills at the bar. Pendant lamps spotlight a display of pre-prepared skewers, and diners – most of whom appear familiar with this take on izakaya dining – have reserved a front-row seat to the theatrical promise of smoke and fire within this lantern-like stage.
A conceptual izakaya from Tokyo, Goryon-San offers Hakata-style kushi-yaki, grilled skewers of meat seasoned with salt and layered with onion bulbs rather than leeks. There's also a section of the menu devoted to pork belly wrapped around pretty much anything. And, of course, there's an extensive list of craft beer, sake, umeshu and whiskey (and shochu, and cocktails, and Calpis), without which an izakaya wouldn't exist.
Signature yasaimaki (vegetables packaged in pork belly) are a great place to start on the lengthy menu. The LPB skewers will have you wondering how so many lettuce layers can be so tightly wound within a strip of pork belly. The meat lacks the smoky flavour you'd think would be imparted from the grill, but the crisp texture still satisfies. Better yet are the sukiyaki skewers, bitter kale and tender enoki mushrooms offset by a blackened, salty-sweet teriyaki-marinated pork belly exterior where the grill's subtle smoky heat is more pronounced.
Two skewers in and you discover what the pinched-in vessel on the table is for: as a waiter demonstrates, this is where you place your skewers once they're free of their fire-kissed morsels. It's one of many considered touches in Goryon-San's neat space. A wall of backlit tiled panels brings an elegant feel, as do the warm timber and curved chairs. There's a welcome note on the table to thank you for dining and the staff, at times flustered by a busy room, mirror the well-meaning tone, welcoming and willing to help.
By now the dishes thrum to a familiar rhythm, though there are twists. Nikumaki onigiri turns the rice-ball snack on its head by flavouring the rice with garlic, butter and oregano and wrapping it in sliced Wagyu beef doused with yakitori sauce. Takoyaki plays a straighter bat – crisp balls of octopus buried beneath a flurry of bonito flakes, tangy okonomi sauce and mayonnaise – as does a hot pot of tonkotsu broth (also available as ultra-thick Hakata taki ramen at lunchtime) packed with lettuce, flavourful housemade gyoza and ramen noodles that verge on gluggy. After a sweet finish? A scoop of matcha gelato is your best bet.
Goryon-San draws crowds with the simple premise of comfort food in refined surrounds, and makes elevating the izakaya concept without fuss look easy.
Details
Address:
47 Reservoir St
Surry Hills
2010

Contact:
Opening hours:
Tue-Fri noon-2pm & 5.30-10pm; Sat 5.30-10pm; Sun 5.30-9pm
Best selling Time Out Offers