1/15
Photograph: Anna Kucera
2/15
Photograph: Anna Kucera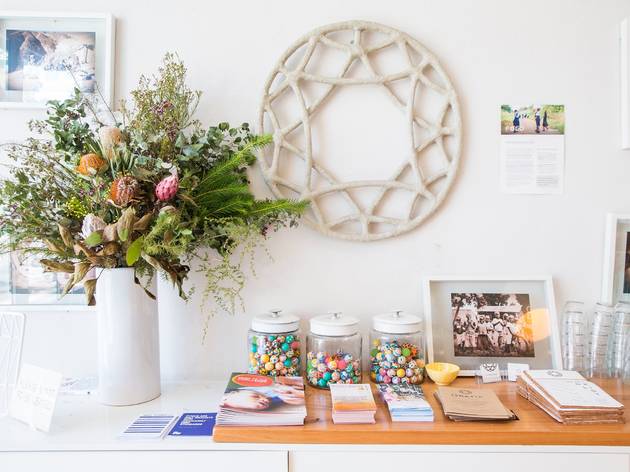 3/15
Photograph: Anna Kucera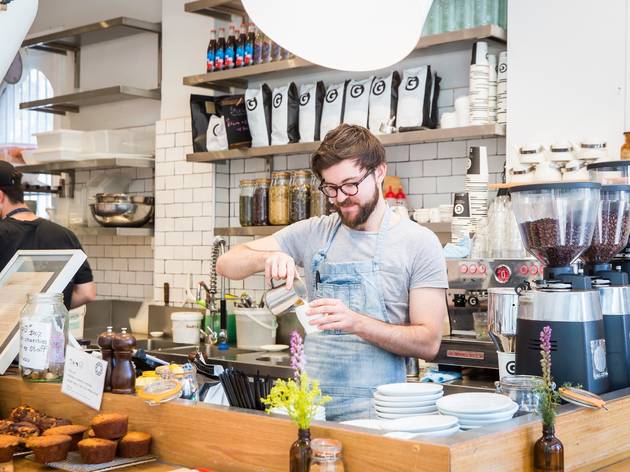 4/15
Photograph: Anna Kucera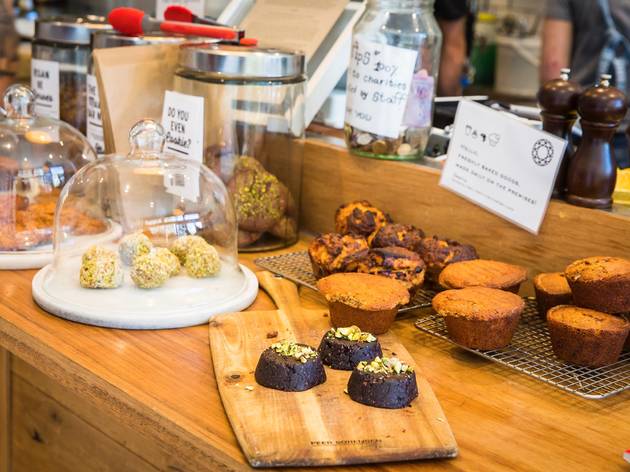 5/15
Photograph: Anna Kucera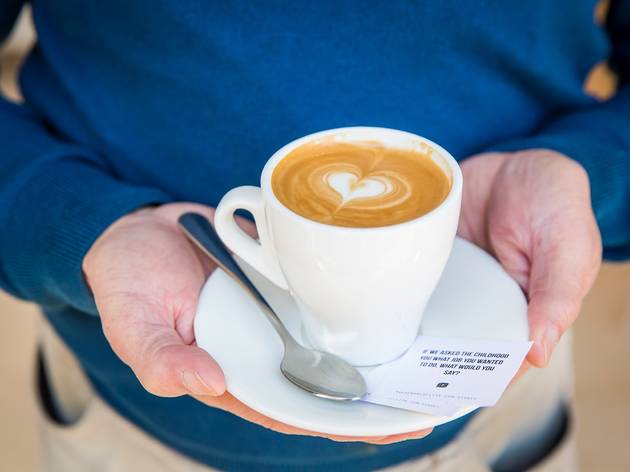 6/15
Photograph: Anna Kucera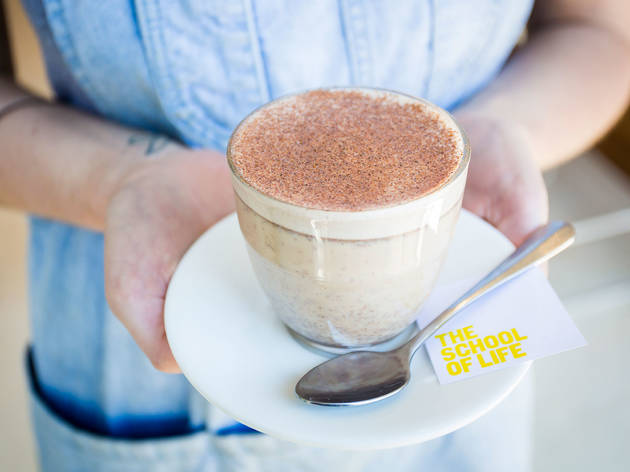 7/15
Photograph: Anna Kucera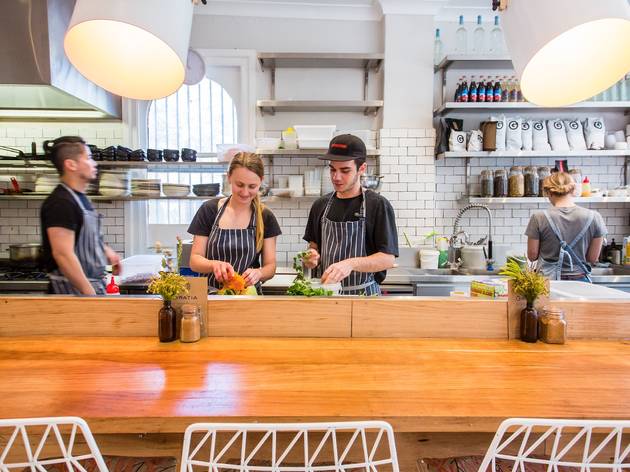 8/15
Photograph: Anna Kucera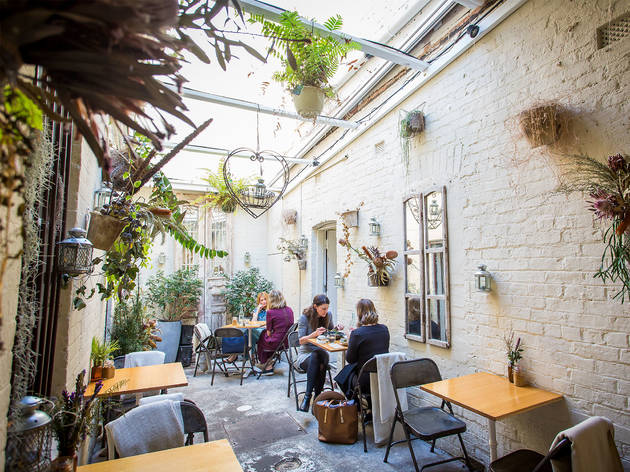 9/15
Photograph: Anna Kucera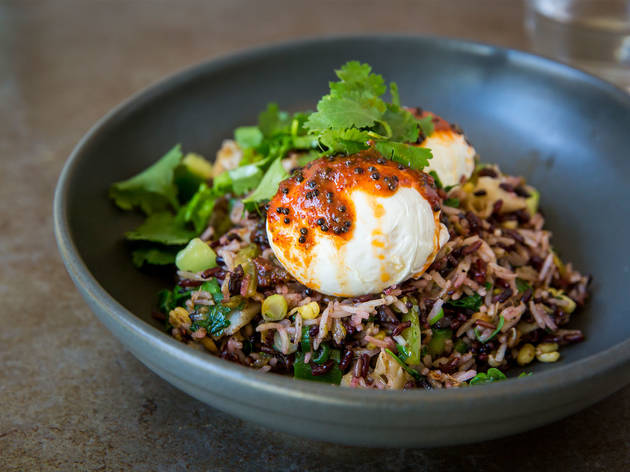 10/15
Photograph: Anna Kucera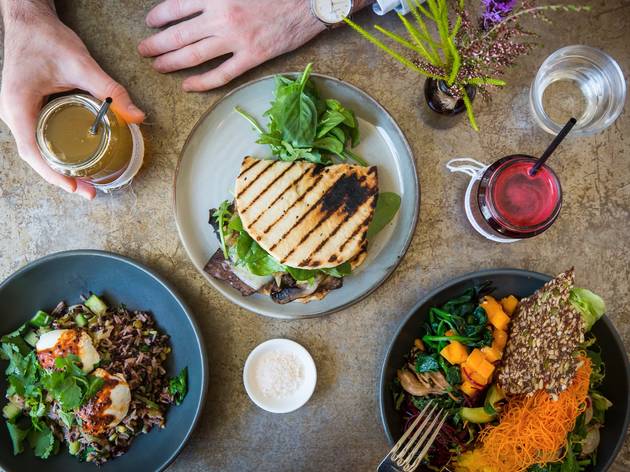 11/15
Photograph: Anna Kucera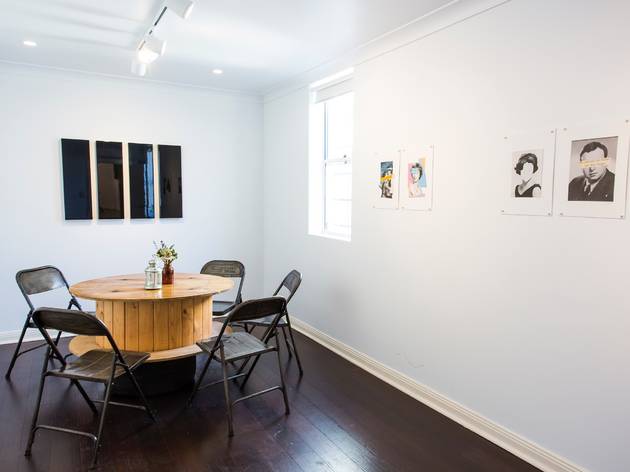 12/15
Photograph: Anna Kucera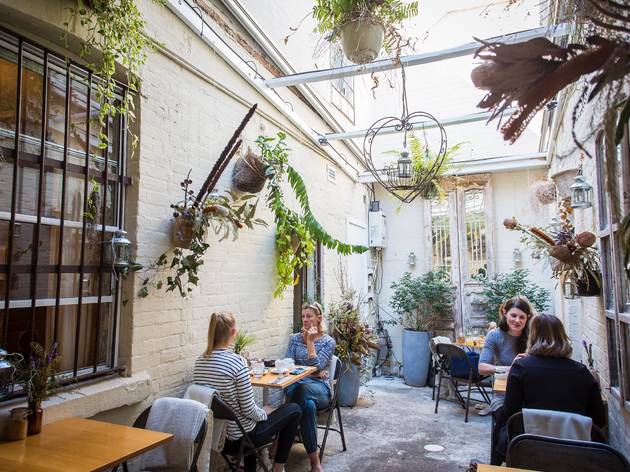 13/15
Photograph: Anna Kucera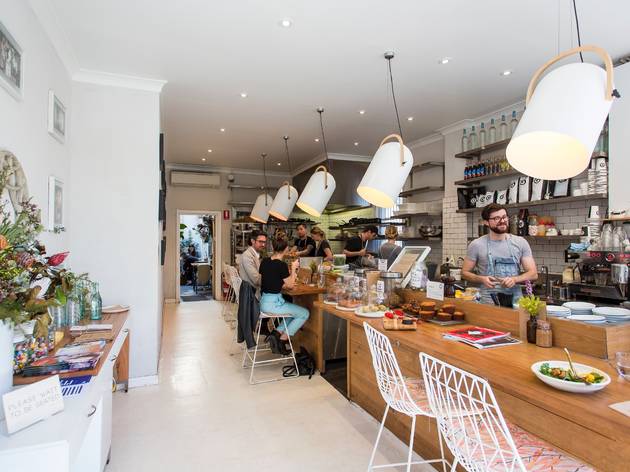 14/15
Photograph: Anna Kucera
15/15
Photograph: Anna Kucera
Time Out says
Surry Hills' very own health-driven, not-for-profit café
When we first went to Folonomo, the sister restaurant to Gratia café (so sisterly, in fact, that the two venues sit side-by-side on Surry Hills' Bourke Street, and even use one another's spaces when they reach capacity), we were blown away, and awarded it five stars. We come to Gratia some months later; will it be as good?
The space comprises a long, slim coffee bar/kitchen, with bar seating along the side, and some tables out front on the pavement. At the back lies the rustically designed courtyard shared with Folonomo, that makes you feel like you're tucked away in a small café in Tuscany, it's that idyllic.
Gratia, like Folonomo, is a not-for-profit restaurant, and at the end of your meal, you are awarded rubber bouncy balls to the amount you have raised from eating there. You pop them into charity jars of your choice as you leave, so you can decide where 50 per cent of your money is going (the remaining 50 per cent is donated to the Pure Foundation, the charity collaboratively established by founder of the café, Matthew Byrne).
The coffee beans come from Chatswood roastery, Gabriel Coffee, and result in a silky-smooth, deeply chocolaty flat white. The sticky chai is its polar opposite: robust and hot with pepper and cinnamon. It comes as a chai latte rather than loose in a pot, so order it without milk if you're off the dairy.
So what about the food? Our pick is the brisket. House-made flatbread studded with fragrant nigella seeds encases big hunks of tender, slow-cooked meat, earthy sautéed mushrooms, caramelised onions and melted cheese. There's a lightly dressed salad on the side – spinach, rocket, coriander, mint – which keeps things balanced. It's a great dish that's impossible to eat neatly, and would cure any hangover in one fell swoop.
The haddock rice is like a kedgeree from another mother – a great big pile of red, white and black rice and sprouted lentils topped with slices of smoked haddock, two lightly poached eggs, a thicket of coriander and a drizzle of curry leaf and mustard seed chutney that is way too sweet. It has potential as a dish but it needs acid – some lemon, aioli and a hit of salt would work wonders.
For the ultimate in #cleaneating, go for the Gratia Garden Bowl. It is a kaleidoscope of colour, with everything rainbowed out on the plate: crisp deep-fried threads of sweet potato; long, fine strings of raw beetroot spaghetti; sour, turmeric toned fermented cabbage, a little heap of sweet potato noodles, avocado, grapes, radishes, leaves, seeded crackers and a big wedge of iceberg dressed in a creamy, tahini and soy-rich dressing. Mix it all up as you would a bibimbap to get more of a balance of sour and sweet, crunchy and soft. It looks beautiful but doesn't 100 per cent deliver; the dressing overwhelms everything else. As with the haddock, more balance is needed.
We have good service, and will be back to try the oak-barrel aged kombuchas. Is it as good as Folonomo? No. But then the co-head chefs who were doing the food when we last visited, Jo Ward and Michelle Powell, are nowhere to be seen in the kitchen when we visit, and neither is lauded chef Chui Lee Luk, who is currently dong a three-month residency here, so that could explain why. But with some tweaks the food could be excellent, and you get to enjoy it in an environment that is a delight to be within. And it's for charity. That's why we'll be back.
---
Details
Best selling Time Out Offers