Happy as Larry Food Truck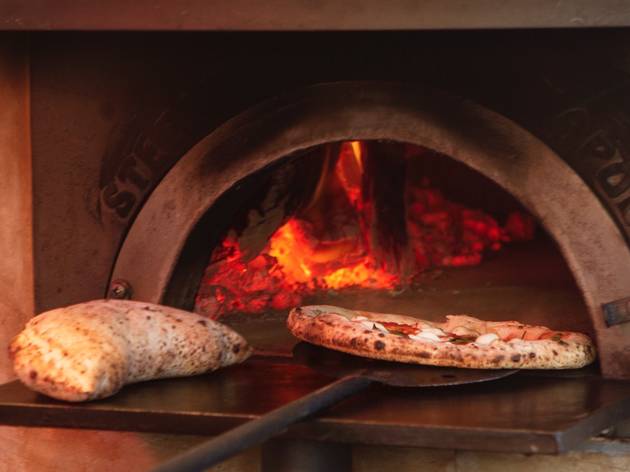 1/18
Photograph: Rachel Murdolo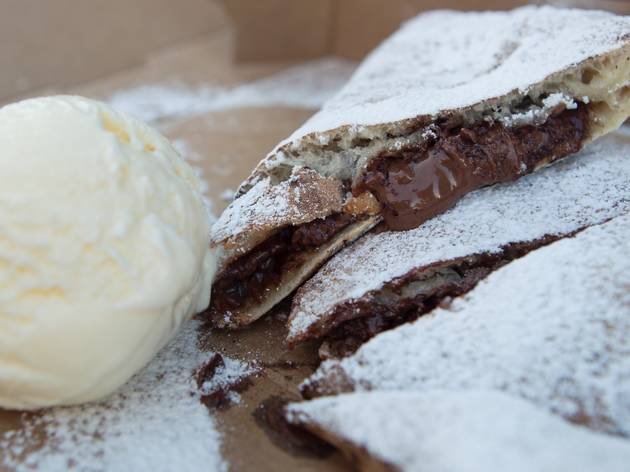 2/18
Photograph: Rachel Murdolo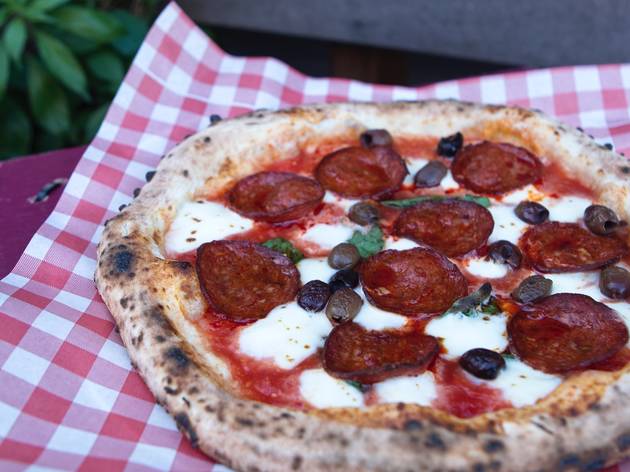 3/18
Photograph: Rachel Murdolo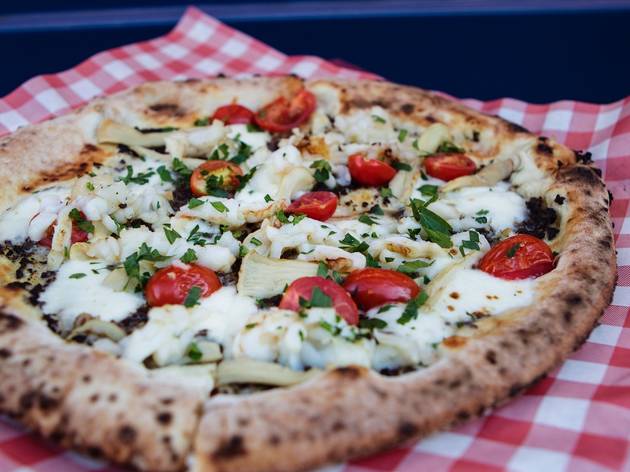 4/18
Photograph: Rachel Murdolo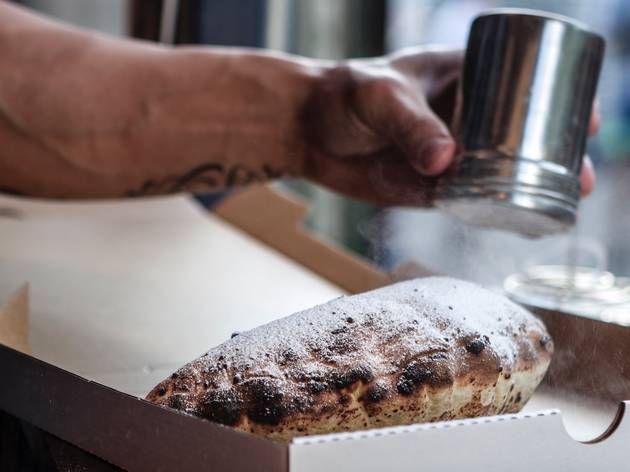 5/18
Photograph: Rachel Murdolo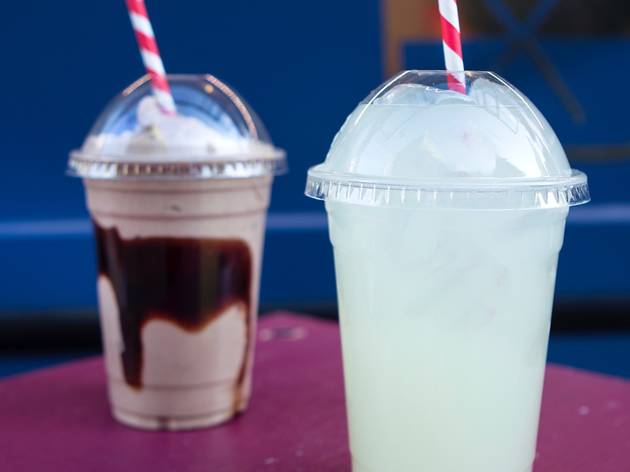 6/18
Photograph: Rachel Murdolo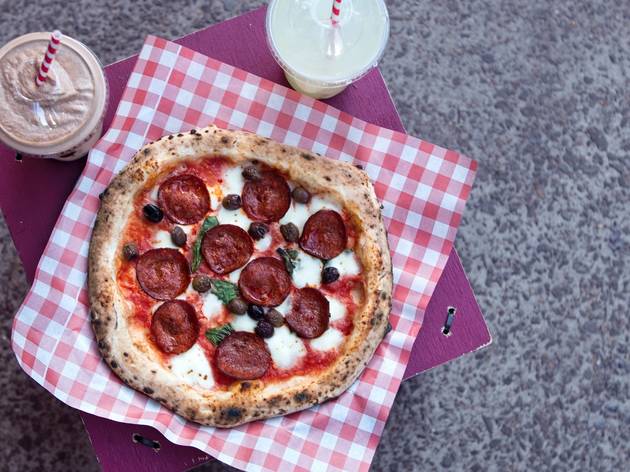 7/18
Photograph: Rachel Murdolo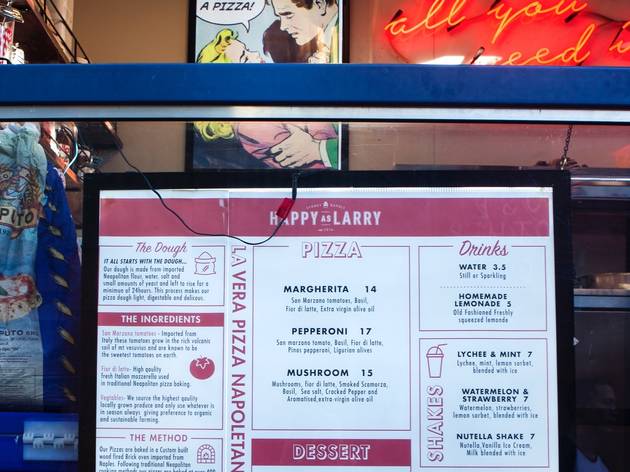 8/18
Photograph: Rachel Murdolo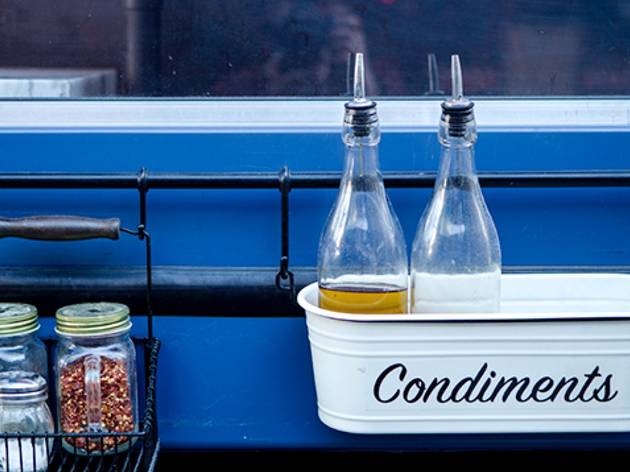 9/18
Photograph: Rachel Murdolo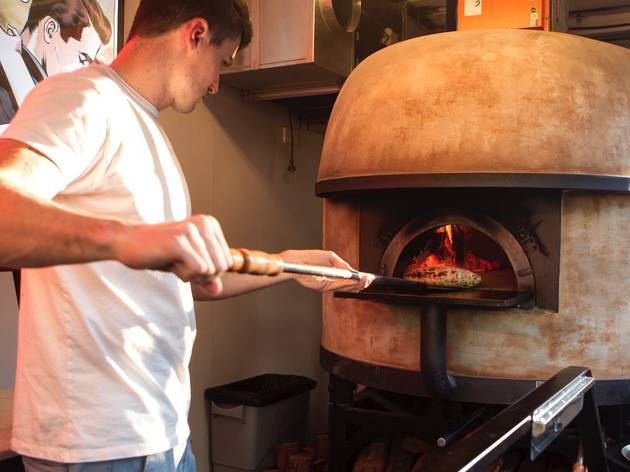 10/18
Photograph: Rachel Murdolo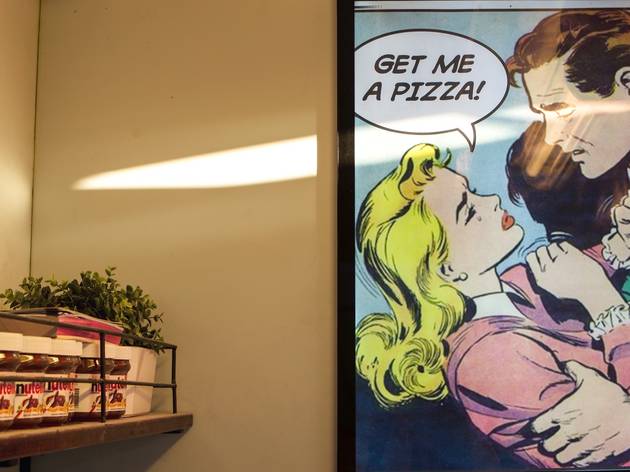 11/18
Photograph: Rachel Murdolo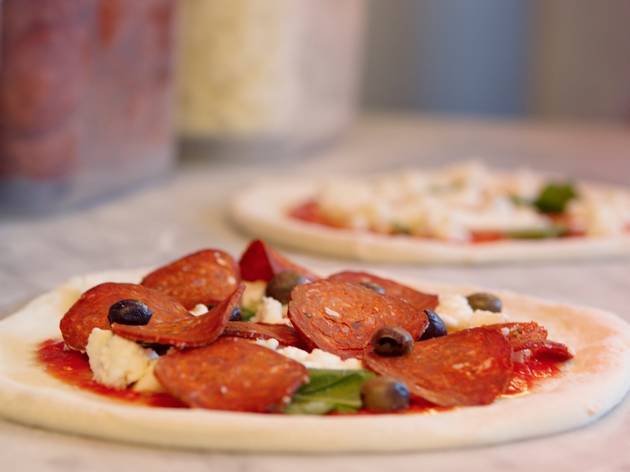 12/18
Photograph: Rachel Murdolo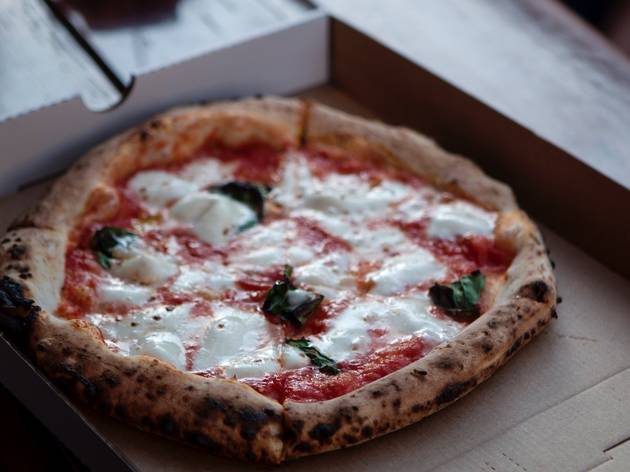 13/18
Photograph: Rachel Murdolo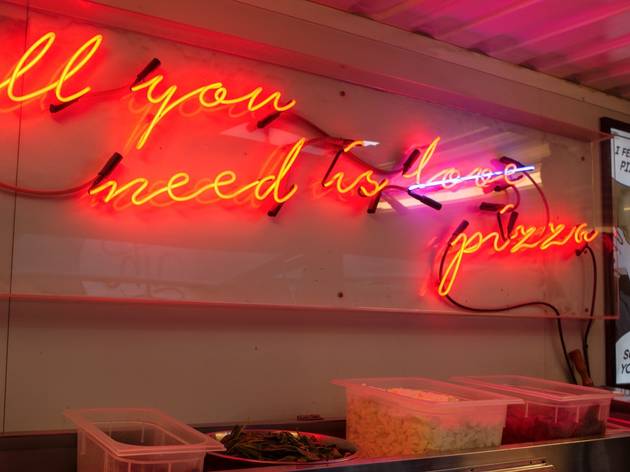 14/18
Photograph: Rachel Murdolo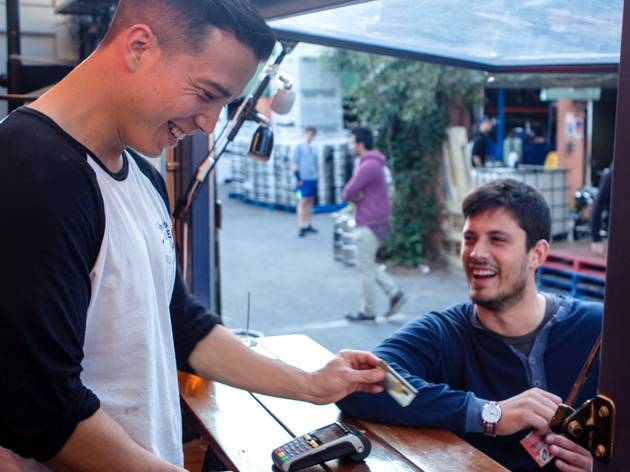 15/18
Photograph: Rachel Murdolo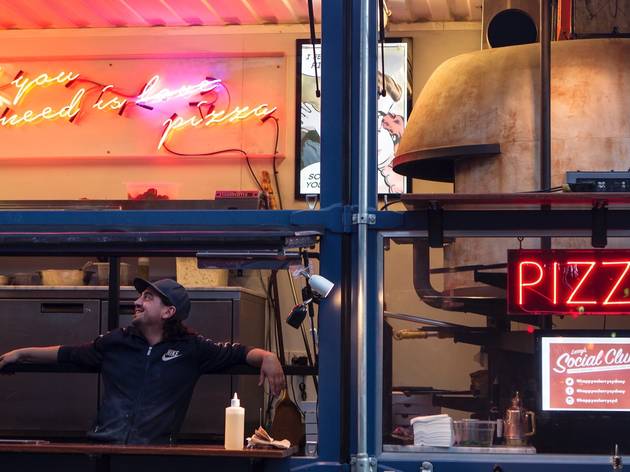 16/18
Photograph: Rachel Murdolo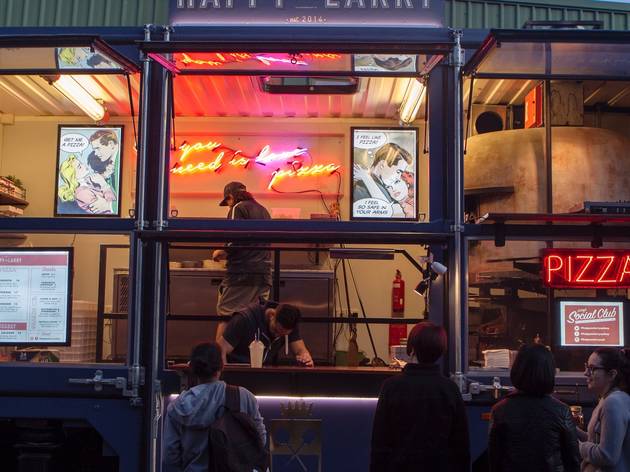 17/18
Photograph: Rachel Murdolo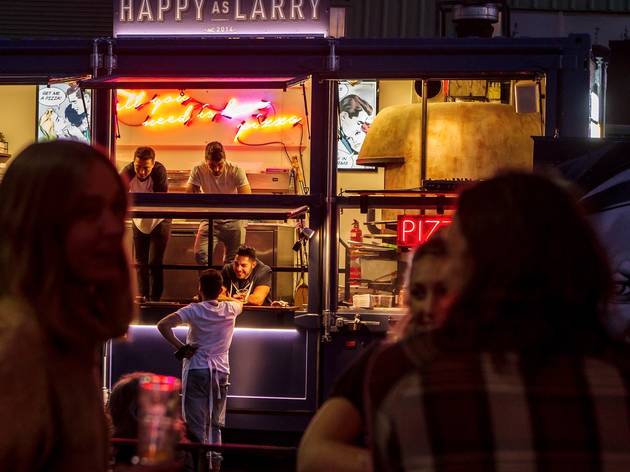 18/18
Photograph: Rachel Murdolo
Time Out says
Wood fired pizza, epic tunes and even seats to rest your weary pins, it's hard not to fall head over heels in love with Larry
Happy as Larry is a good time. You'll hear if before you see it, thanks to the speakers blaring out soul music (we get 'Knock on Wood', 'Respect' and numerous numbers from Dirty Dancing). Plus unlike most food trucks around Sydney just now, they've set up makeshift tables and chairs from milk crates, so you can sit back and enjoy the '50s diner-style atmosphere. And that's not even mentioning the fireplace, by which we mean an actual wood-fired oven situated within the truck itself. Larry's feels like a restaurant, but at street food prices.
Order what you want, sit back and relax while you wait. There are three pizzas on offer the night we visit: margarita, pepperoni or lobster. The pepperoni pizza is exactly what you want it to be. Big and puffed up round the edges, the mozzarella has melted down nicely onto the light tomato sauce-lined base, and the copious, but daintily-sized, disks of spice-driven sausage have been gently charred in the fire to become caramelised and extra juicy. The base gets soggy fast though, so eating at speed is advised.
Wanna step things up a notch and get a bit fancy? Go all out and order the lobster pizza. It's a surf'n'turf remix with a base slicked with black truffle pâté, topped with pieces of lobster meat, oyster mushrooms and big splodges of fior di latte mozzarella. The crust is thin on bottom, fluffy and charred round the sides. It's bloody excellent, and would easily feed one.
As for drinks, there's coffee from the Grounds for those who need a wake up call, or icy Nutella shakes for the sugar-craving droves. The house-made (truck-made?) lemonade is cool and refreshing, and ideal for a summer cool-down.
The staff are friendly, warm and totally on point. It's worth seeking out if it's not round your hood much (check out their Facebook page, or use the Sydney Food Trucks app to find out its location over the coming week). With a slice of this pizza in your hand, and Aretha singing her soul out, we dare you not to have a good time.
Details
Best selling Time Out Offers