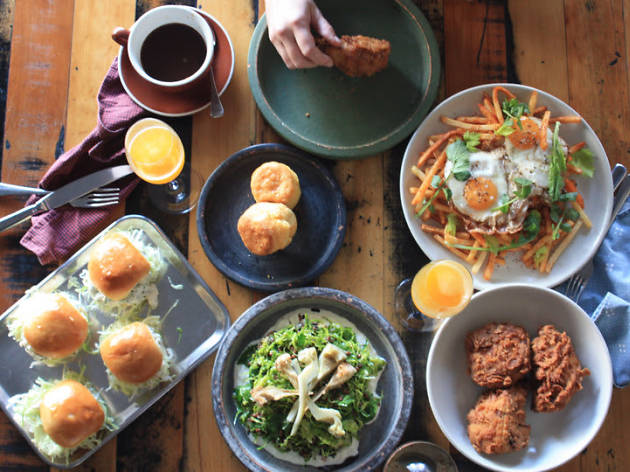 Prepare yourself for the hangover-busting qualities of a breakfast poutine
You might be used to queuing for a serve of this Enmore diner's famous fried chicken of an evening, but for one blessed Sunday in July Hartsyard is gifting us a proper American brunch, complete with bottomless filter coffee.
They'll accept walk-ins, but we'd book a spot for a morning feast that includes a breakfast poutine where chips and beer and cheese sauce are topped with fried eggs, plus crab on steamed buns, dirty rice and fried chicken, hoecakes with salmon roe and creme fraiche, and a soft serve sundae.
To balance out all that caffeine you can tip the scales back into the chill zone with Mimosas, Bloody Marys and Bellinis.