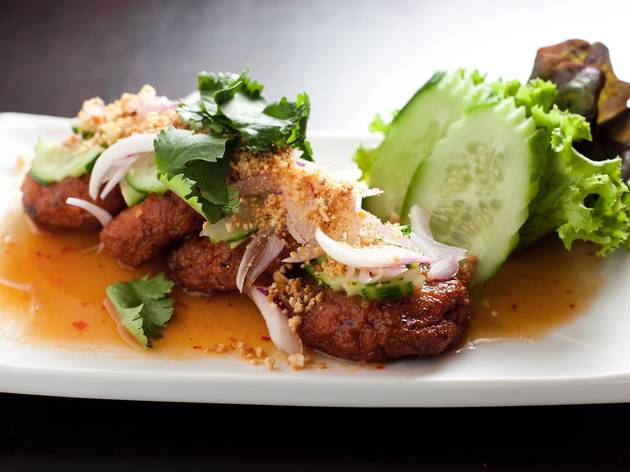 1/11
Photograph: Daniel Boud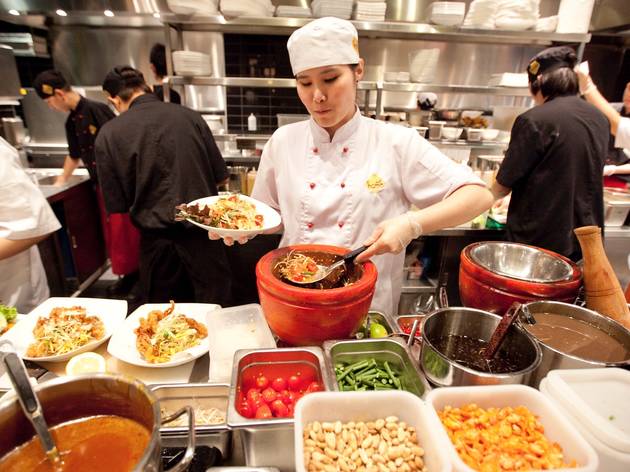 2/11
Photograph: Daniel Boud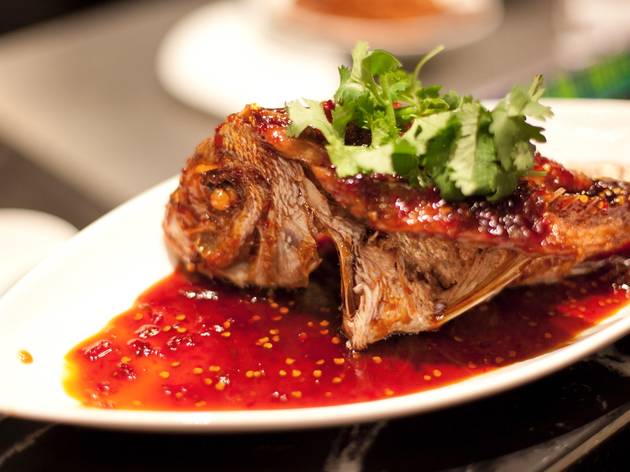 3/11
Photograph: Daniel Boud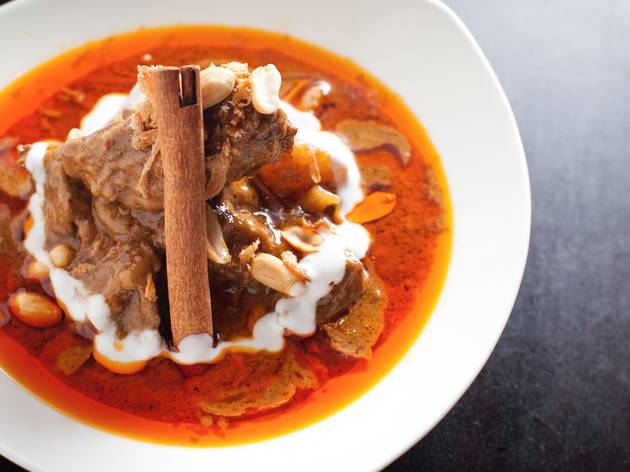 4/11
Photograph: Daniel Boud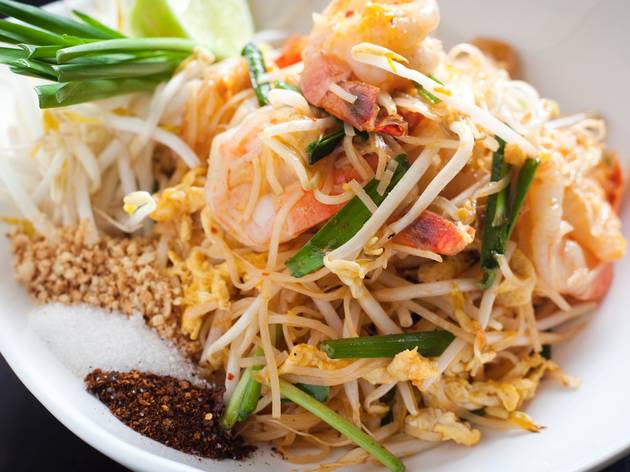 5/11
Photograph: Daniel Boud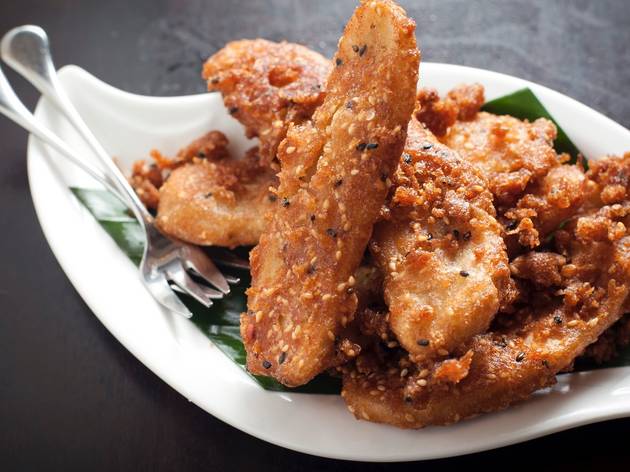 6/11
Photograph: Daniel Boud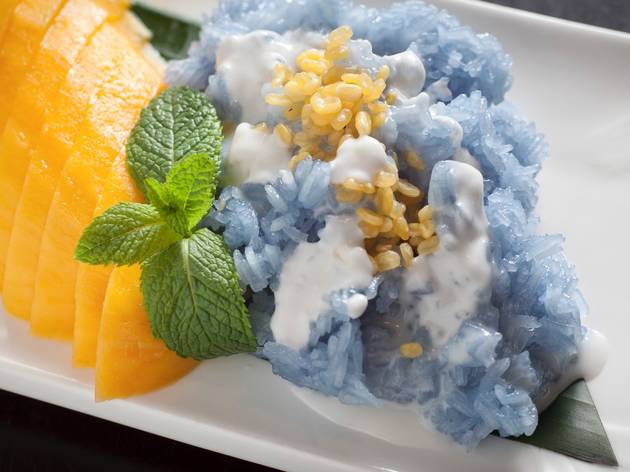 7/11
Photograph: Daniel Boud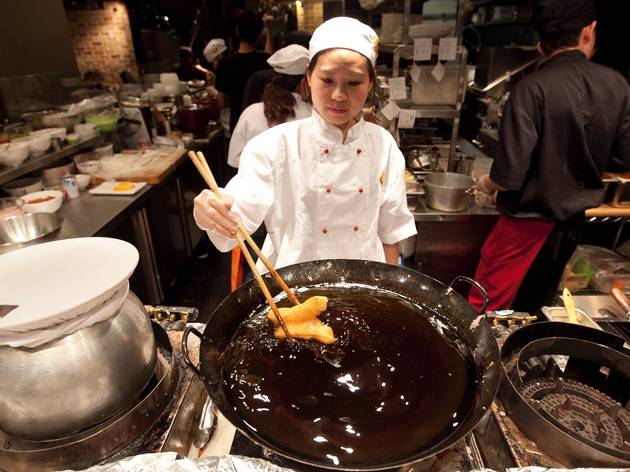 8/11
Photograph: Daniel Boud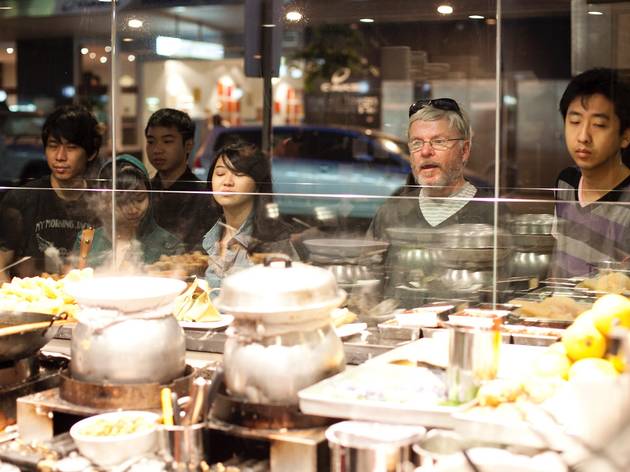 9/11
Photograph: Daniel Boud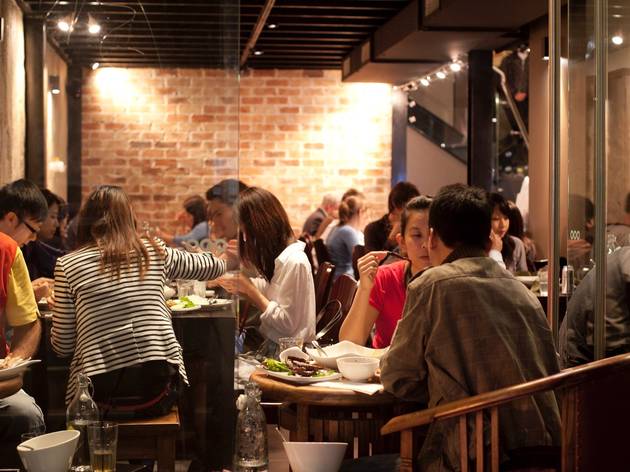 10/11
Photograph: Daniel Boud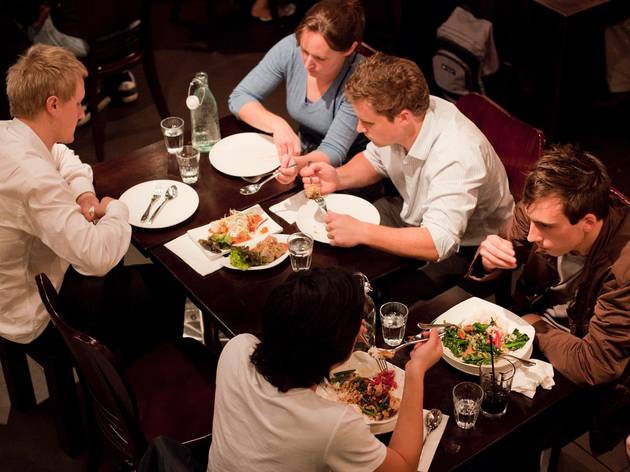 11/11
Photograph: Daniel Boud
Time Out says
A great new Thai restaurant arrives in Chinatown
First there was House - everybody's favourite North East Asian Thai restaurant brought to you by the folks from Spice I Am. Now there's Home - a restaurant that bears more resemblance to Chat Thai than any of the Spices. But then, Home isn't related to either family - it's an independent operation offering Sydney yet another place to eat amazing Thai food.

It's a hard restaurant to get into. Every day of the week sees lines of Thais waiting outside for a table. But there's plenty to look at while you're waiting. The big windows reveal chefs doing some death-defying deep frying in woks the size of small boats, plus dumplings and noodles being made under your very nose in the open kitchen.

Secure a table and be rewarded with hot and fragrant dishes that, while not packing such a power-punch of texture and flavour as say, Spice I Am, or that fermented rich tang you get at House, have a certain special charm all their own. The menu is easy to penetrate: start with crisp hunks of pork belly with greens, or super-hot-and-sour prawn soup.

Try some soft, glutenous dumplings filled with fine shreds of garlic chives, or some grilled Isaan-style sausage, packed with chilli and served with peanuts, raw ginger and dried chillies. Order a side of sticky rice with the stir-fried pork belly with holy basil and chilli sauce. The duck larb topped with deep-fried duck bits is smooth and sour, the pounded duck meat ground down to an almost smooth paste. We're pretty keen to go back, too, for the massaman curry - adorned with a drizzle of coconut cream and whole spices. Yes, this is A-grade stuff.

Everyone has a guilty pleasure, a food skeleton in the closet along with pesto and cappuccinos, but these things have their place and when done properly, are delicious. So it is with the pad Thai at Home. The classic dish of rice noodles stir fried with egg, tofu and here, chicken, comes with tiny little piles of chilli powder, sugar and wedges of lime so you can balance out your own dish to taste.

Desserts are worth a look with the usual banana fritter end of the spectrum hanging out with green sticky rice and sweet potato dumplings with condensed milk.

Home, readers, is where our heart is - check it out.

Essential eats!Pad Thai + pad pik khing + laab ped.
Read more about Sydney's best Thai Restaurants.
Details
Address:
Shops 1-2
299 Sussex St
Sydney
2000

Contact:
Opening hours:
Lunch Mon-Sun 11am-5pm; dinner Mon-Sun 5-10.30pm
Rating Breakdown
5 star:

0

4 star:

0

3 star:

0

2 star:

0

1 star:

1
The food was OK but the service was downright rude. We were a group of 11 person. We had ordered quite a lot of food and the food came a lot faster then expected. That was not a big problem in itself except there was not enough space on the table to put all the food that was coming. So we rushed into emptying some plates into our dish to make space and put the empty plates on their service counter as the waitresses seemed a bit overwhelmed. One of the waitress came to us and said: "you are not allowed to do that" and to which one my friend replied: "OK, we were just trying to make space for food as there's too much food". She went on to reply: "who asked you to order so much food?". We then told her she was rude and she told us: "you shut up". We pointed at her and told her to go and serve other table. She then pointed at us and said: "you don't point me". She went to the kitchen counter and started shouting non stop in Thai language. And started putting and throwing plates around very loudly. We had no more mood to eat. Just asked for the bill which was 574$. I paid with 600$ and they never bothered to bring back our change. The experience was so bad for a nice reviewed restaurant. No one said sorry. No one apologized. And this is the first time we have experienced this kind of attitude from a waitress anywhere.