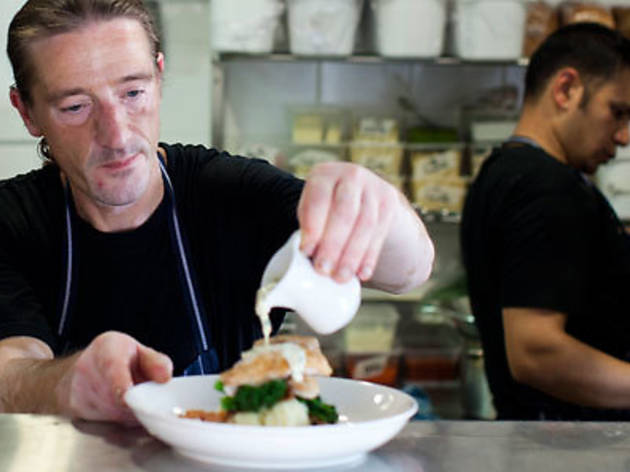 1/12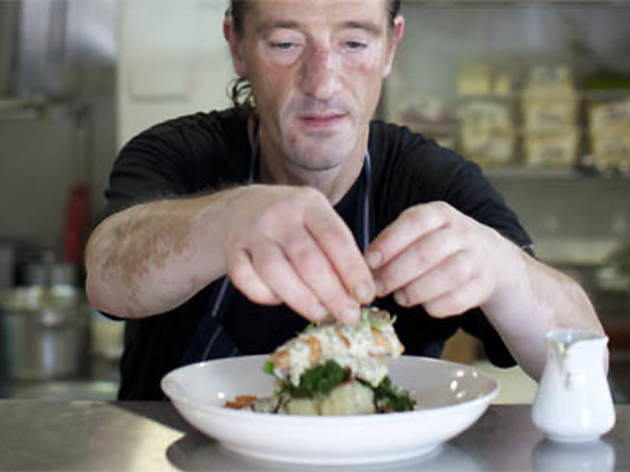 2/12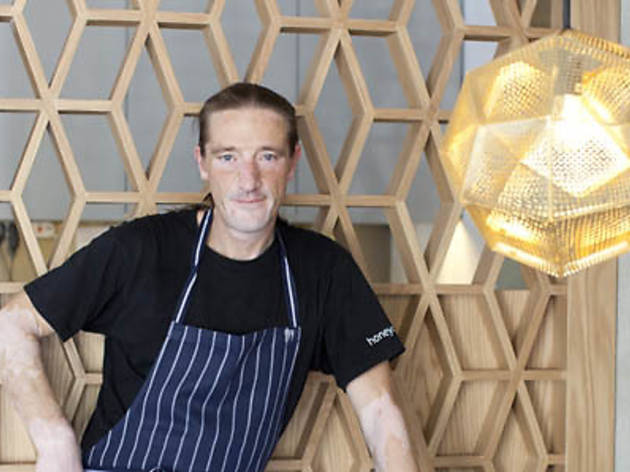 3/12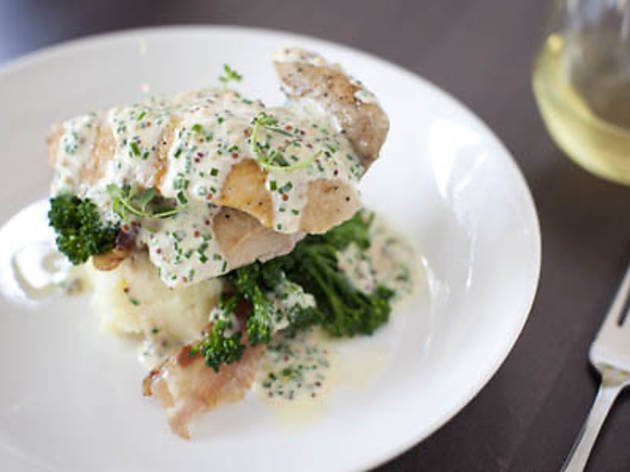 4/12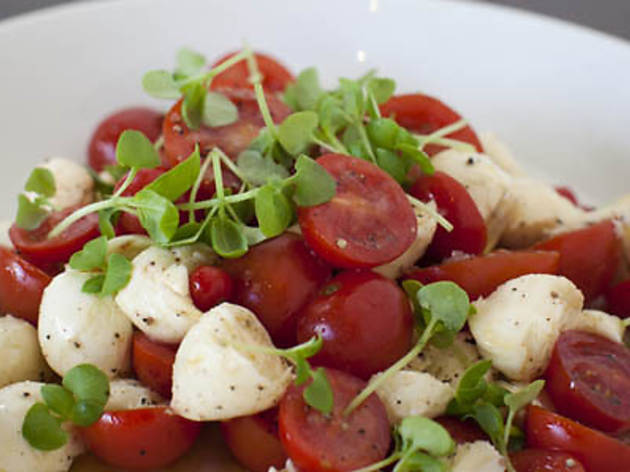 5/12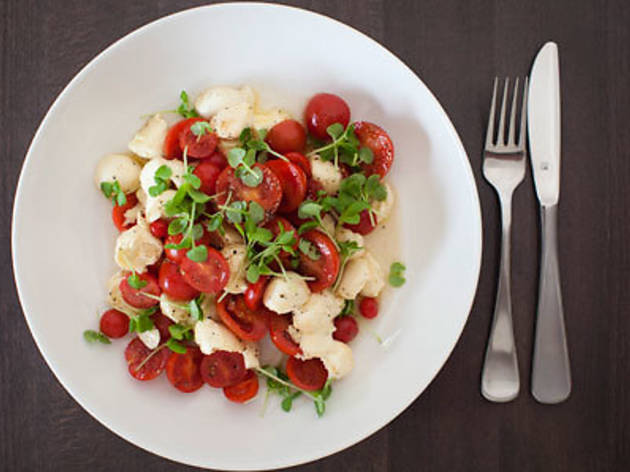 6/12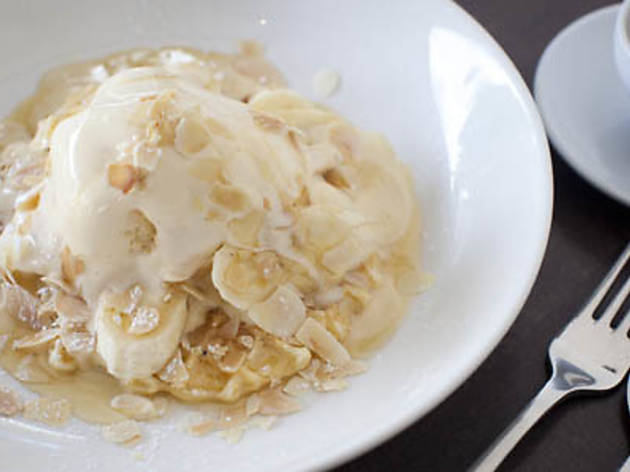 7/12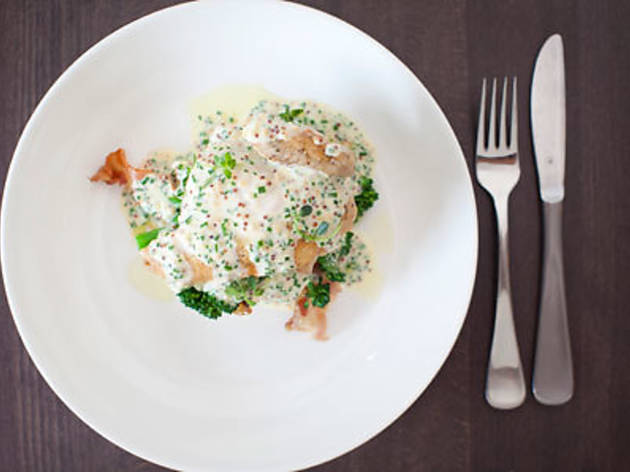 8/12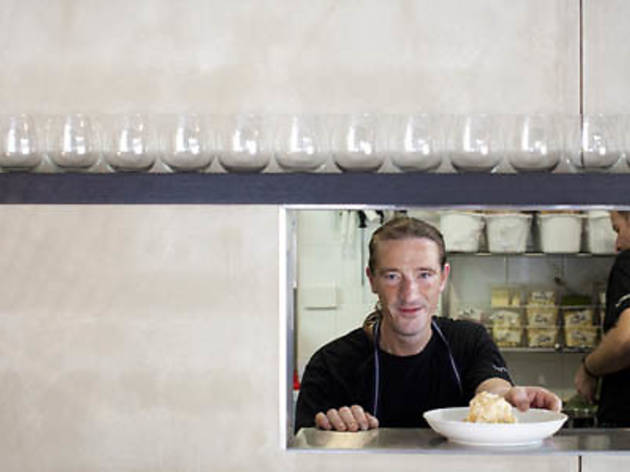 9/12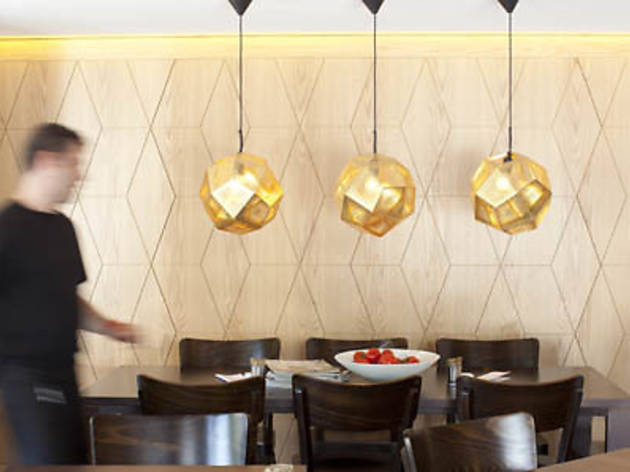 10/12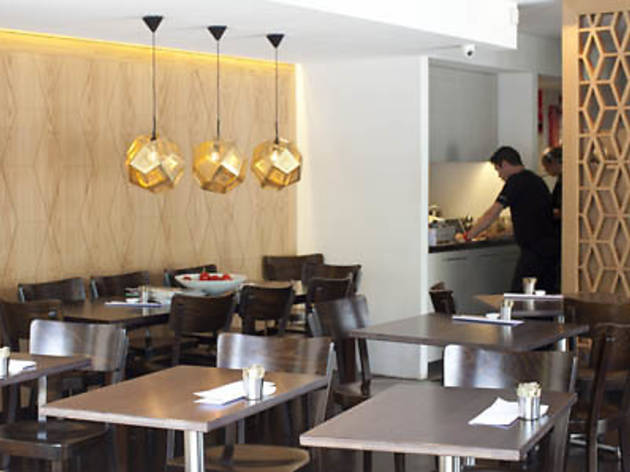 11/12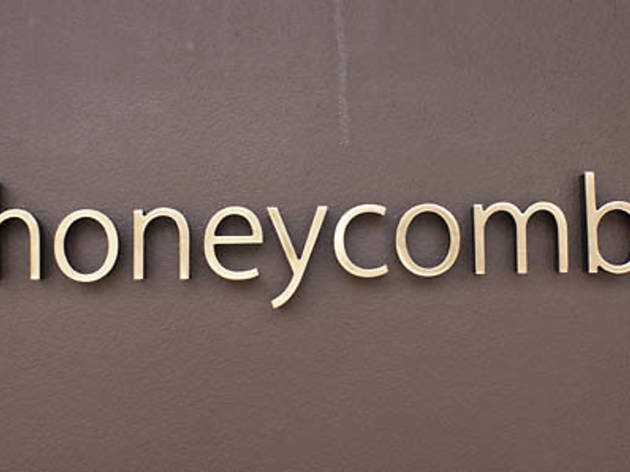 12/12
Darlinghurst is abuzz for this new restaurant
If you've been missing Andy Bunn since he left Café Sopra, wring out you hankies, 'cos he's got a brand new place of his own. The food is signature Bunn - great produce treated with integrity. There's not as much on the veggo front as there was at Sopra, but we're guessing this is because Bunn no longer works above a fruit and veg shop. Highlighting daily produce specials probably isn't quite so high on the agenda.
Don't be fooled by the three-course setup of the menu. There's no need to follow a strict diet of entrée, main and dessert. And if you're a card-carrying carrot fancier, you'll be finding yourself hoeing into a lot of the side dishes and entrees. But it turns out that's no bad thing, as the meal ends up becoming a big Italian-style feast.
You might notice a few dishes that've crossed over from the Sopra menus such as the thin shreds of baby cabbage with reggiano and balsamic and a special of banoffee pie. A salad of sauteed oyster mushrooms and witlof is a rich, sweet, gooey mess of caramelised bitter greens and meaty mushrooms. There's little orbs of bocconcini with thumb-sized tomatoes and baby basil and a classic American-style chopped cos salad complete with salad cream and, if you're feeling super flash, there's the simply titled 'avocado'. Yep, it's an $8 avocado, but a very good one, if that's any consolation.
Our tip? Order a protein like the crisp-skin baby roast chicken thigh and wing on a bed of mustardy mash and a bunch of sides, and just share everything. Just make sure to order the mango bavarois for dessert - the wobbly, giving, creamy and gelatinous dessert comes with a little pile of booze-soaked pineapple shavings. Or how about house-made waffles with vanilla ice cream, all drizzled with honey?
Already a haunt for Darlinghurst locals, the restaurant fills up quick, but the good news is half the restaurant is reserved, so you've got the choice of booking or risking a walk-in. Easy-beesy.
Venue name:
Honeycomb
Contact:
Address:
354 Liverpool St
Darlinghurst
Sydney
2010

Opening hours:
Lunch Tue-Fri 12 noon-3pm; Dinner Tue-Fri 6-10pm; Sun 5-9pm
Price:
Up to $100