House of Crabs' Endless Bags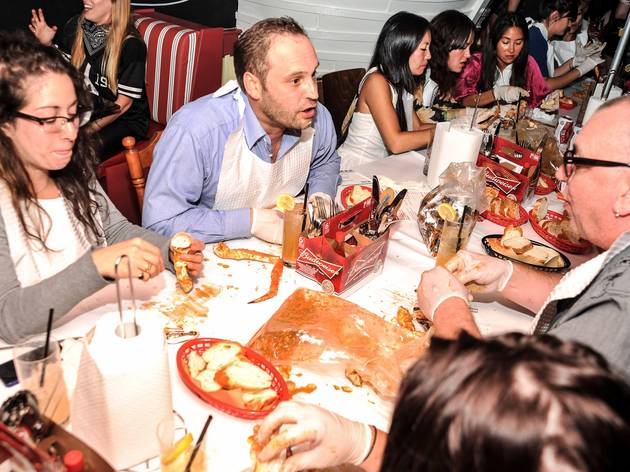 1/5
Photograph: Supplied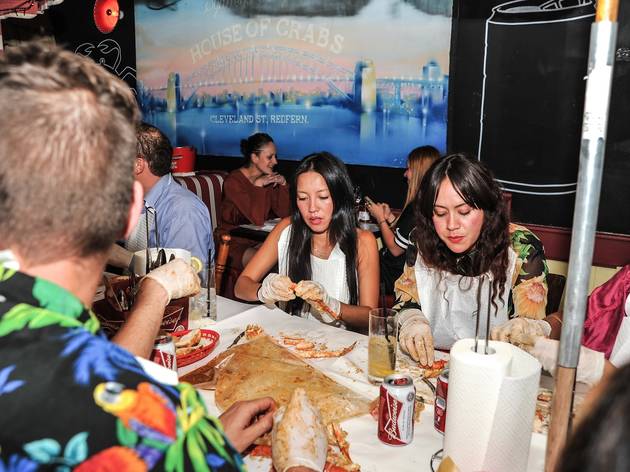 2/5
Photograph: Supplied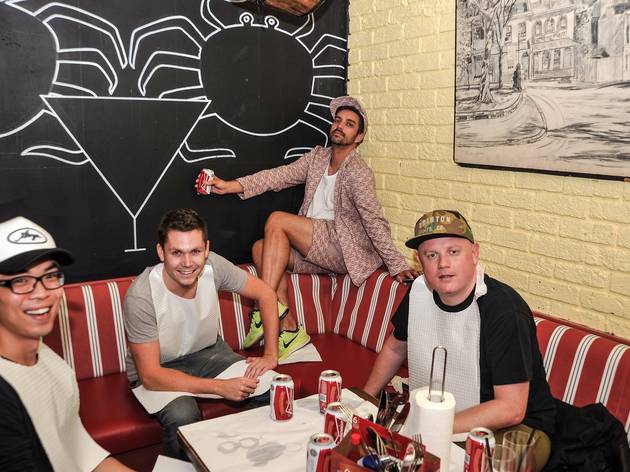 3/5
Photograph: Supplied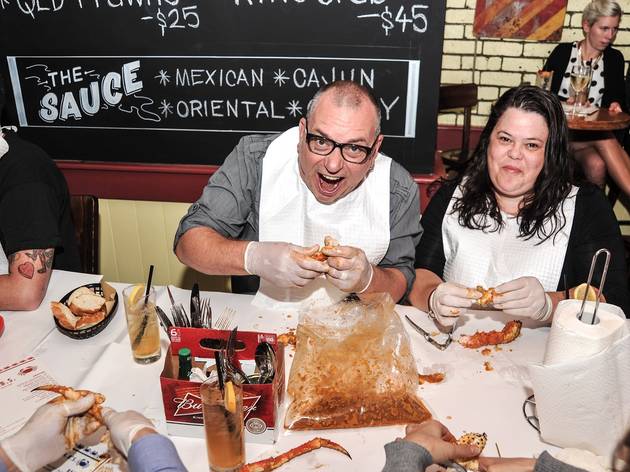 4/5
Photograph: Supplied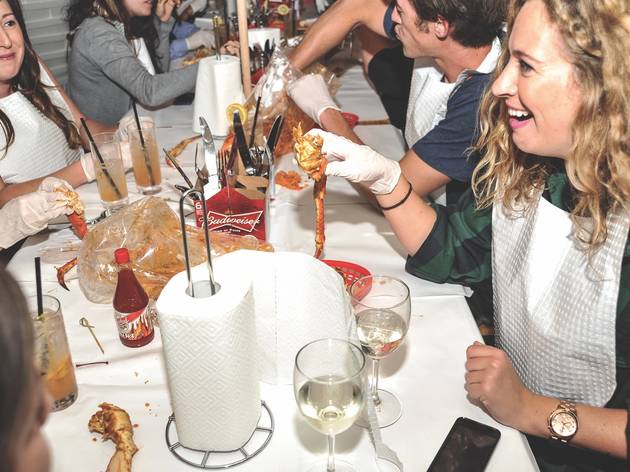 5/5
Photograph: Supplied
[Sponsored] Ready for an all-you-can-eat seafood bonanza?
If you've ever wondered how much crustacean you could eat in a two-hour sitting, here's your chance to find out at House of Crabs.
Cleveland Street's very own crustacean shack is dishing out their Endless Bags event once a month now. On the last Sunday of each month, you can get messy at the Redfern restaurant with this seafood deep dive. Just $100 will nab you two hours of all-you-can-eat bags of Southern style crab boils (including mud crab and spanner crab) plus prawns and mussels.
Seatings for your all-you-can-eat feast are available at 12.30pm and 6.30pm. All you need to do is choose your saucy crab seasoning from marinara, Cajun, lemon pepper, Singaporean or Creole butter. There will also be tasty sides including corn on the cob, bread to help you mop up all the sauce, plus popcorn and fries. If you really want to go all out, you can also add on a $30 fish bowl beverage package. Remember to wear clothes that won't stain, because cracking crab legs in a bag of delicious garlic butter is very messy business.
The House of Crabs Endless Bags feasts will take off on April 29, May 27 and June 24.