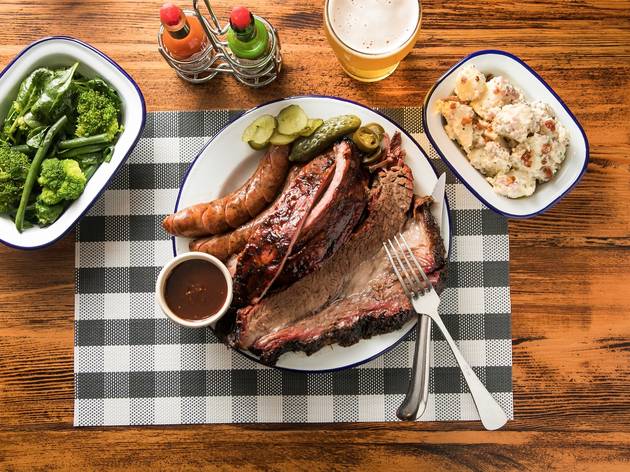 1/13
Photograph: Anna Kucera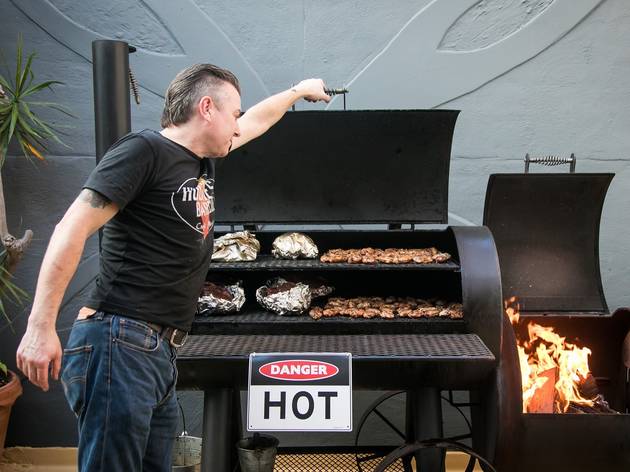 2/13
Photograph: Anna Kucera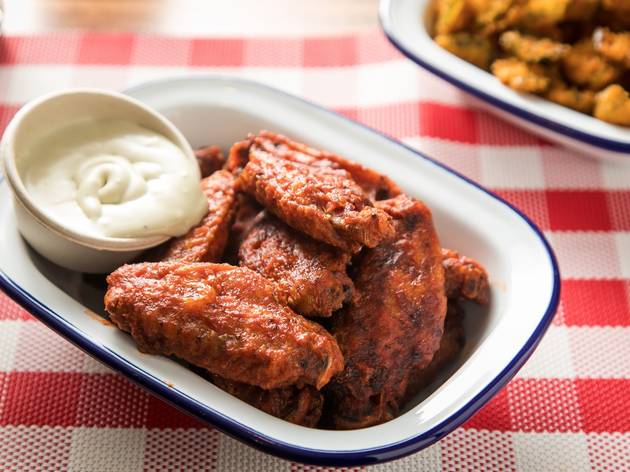 3/13
Photograph: Anna Kucera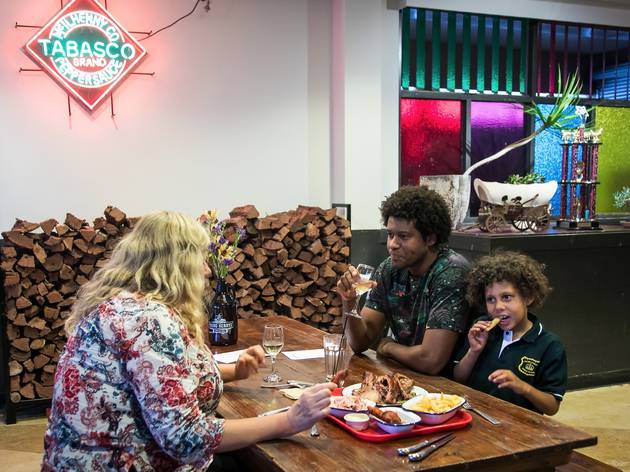 4/13
Photograph: Anna Kucera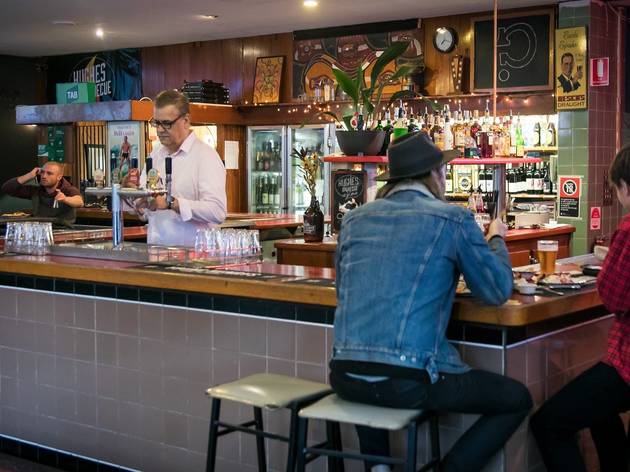 5/13
Photograph: Anna Kucera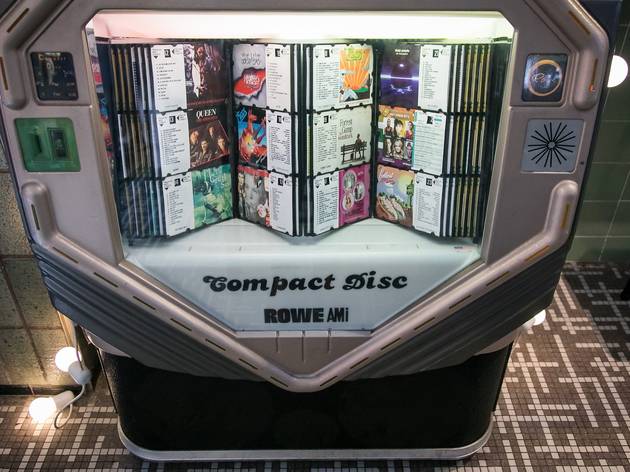 6/13
Photograph: Anna Kucera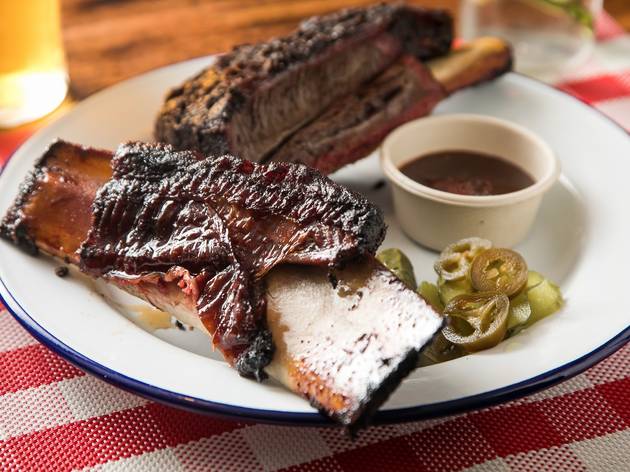 7/13
Photograph: Anna Kucera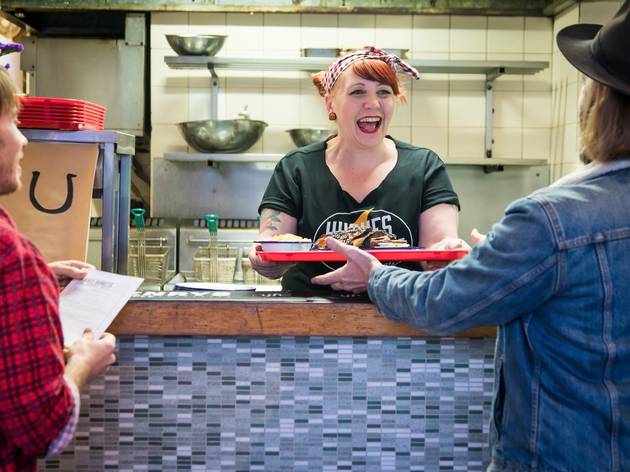 8/13
Photograph: Anna Kucera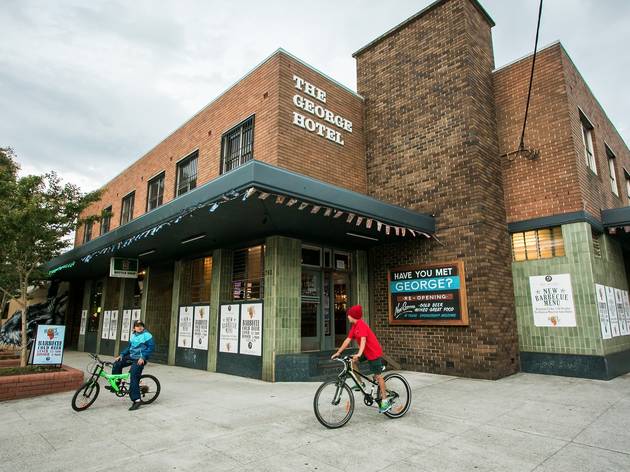 9/13
Photograph: Anna Kucera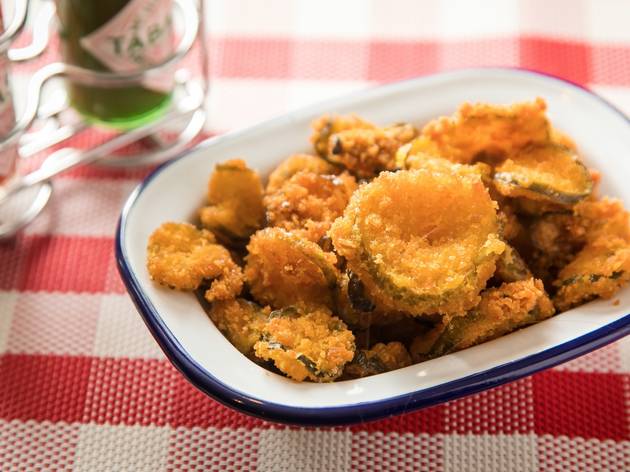 10/13
Photograph: Anna Kucera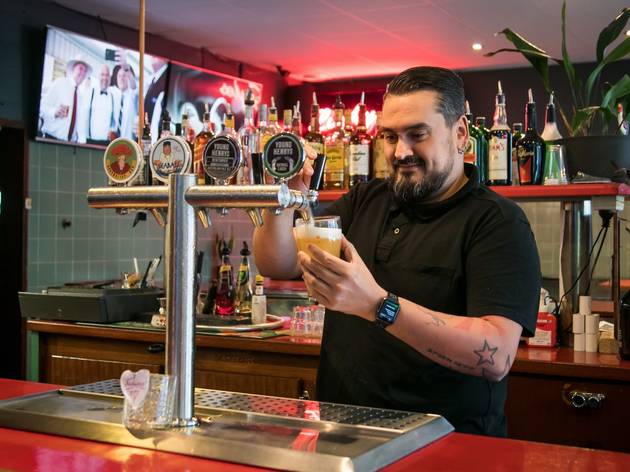 11/13
Photograph: Anna Kucera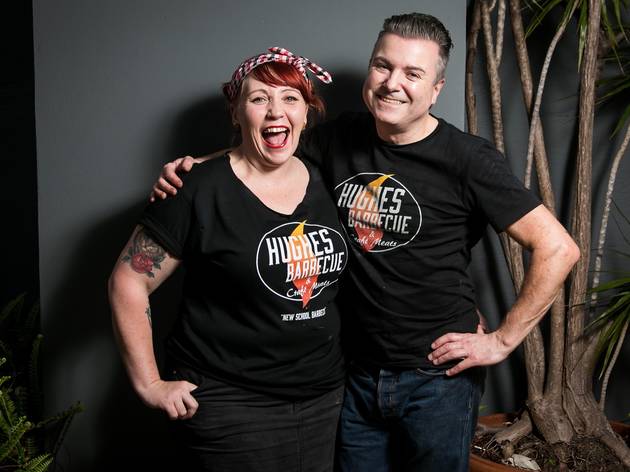 12/13
Photograph: Anna Kucera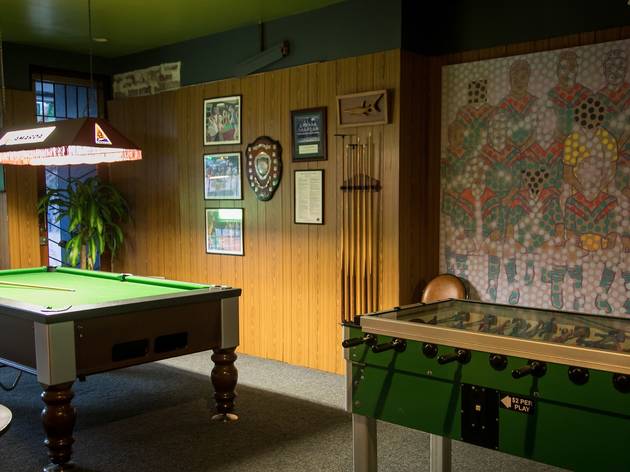 13/13
Photograph: Anna Kucera
Time Out says
An old pub is doing Southern hospitality in South Sydney with Texas-style barbecue
You really need to love what you do to get up at 4am. That's how early Anton Hughes has to rise each morning to pack the fireboxes with ironbark and applewood and kindle the flames of his smoker. Eventually, it will reduce eight whole briskets rubbed in salt and pepper to soft, melting beef slices destined for white enamel plates on red plastic lunch trays.
In case you were considering skipping the brisket at this new Texas-style barbecue house inside the refreshed George Hotel in Waterloo, clock the shiny trophy sitting pride of place in the dining room. Hughes won it as part of a barbecue team at the 2017 Barbecue Wars competition in Port Macquarie, and yes, it does say first place.
If you're a fan of low and slow cooking you'll already be familiar with Hughes from his time as a pitmaster at Vic's Meat Market, and then Bovine and Swine. Deciding to branch out with his partner Tanya, they first considered opening a café on the central coast, before the lure of their very own meat jamboree won out and Hughes Barbecue was born.
This is definitely a better result for us, the meat-loving people of Sydney. And being the inclusive bunch they are, it's also a result for plant fans because they've popped a pulled jackfruit on the menu. But we are here for the protein and it's a good time. Hughes has famously kept his brisket simple, using only salt and pepper as a rub, but things get a bit more creative on the pork ribs – long bones swathed in juicy meat coated with a sweet Dr Pepper root beer glaze that will make you feel like Fred Flintstone. They flirt hard with that sweet/savoury divide that pork does so well.
Dark, fatty and fall apart beef ribs are dry rubbed in salt and pepper, cinnamon and coffee, and while they're good, the Andouille pork sausage made by Challenger Smallgoods is the star. All that firm pork meat in a snappy skin, carrying twice its weight in smoke flavour, will have you seeing a sausage supper in a whole new light.
Of course, the thing about barbecue is that it's a sometimes food for anyone born without a lone star branded on their boots. Plus big serves of meat that take a full 12-hours to cook don't come cheap (nor should they). But Hughes Barbecue has managed to make a dusty old boozer feel like a dynamic local again.

It's still got that old pub feel – lots of mismatched tiling, a timber lined pool room, a jukebox with volumes of the 'World's Best Ever Beer Songs' in it. Plus, they've still got the old boys who come in for middies at noon in BYO stubby coolers, but Friday lunchtimes is now their biggest service and locals are mingling in the concrete beer garden by the Tabasco bottles. It's not a big shiny makeover, but like smoke on brisket, they've softened the edges of this old watering hole with a little Southern hospitality, South Sydney-style.
Details
Best selling Time Out Offers