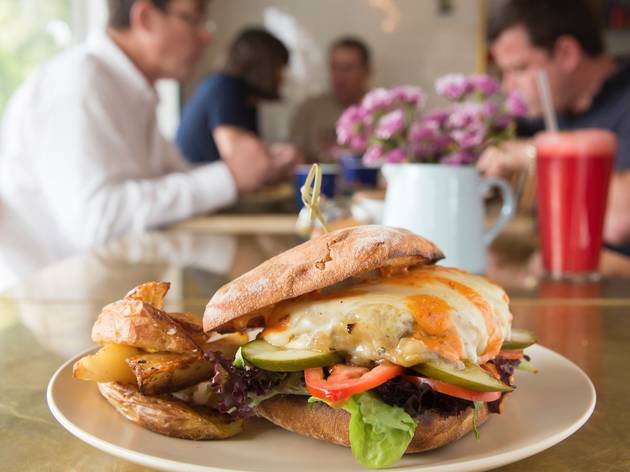 1/12
Photograph: Anna Kucera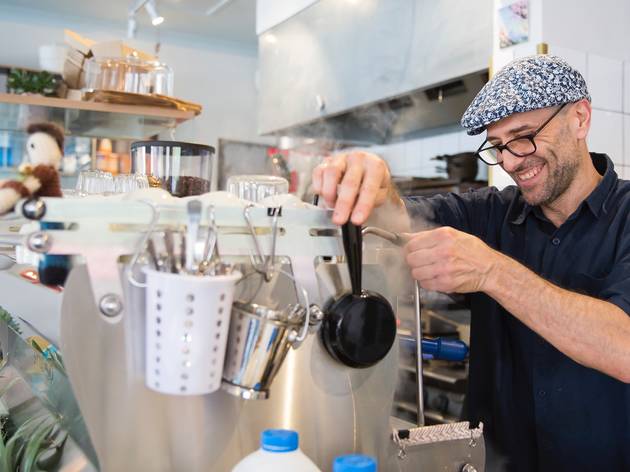 2/12
Photograph: Anna Kucera
3/12
Photograph: Anna Kucera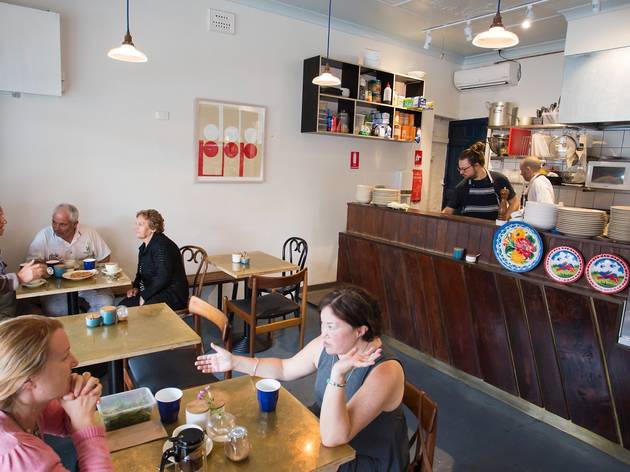 4/12
Photograph: Anna Kucera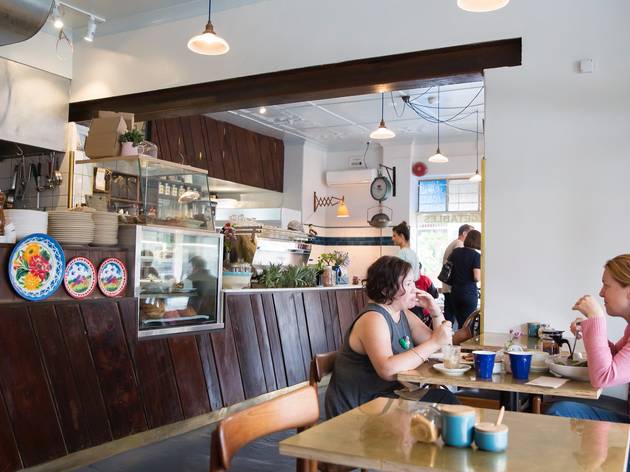 5/12
Photograph: Anna Kucera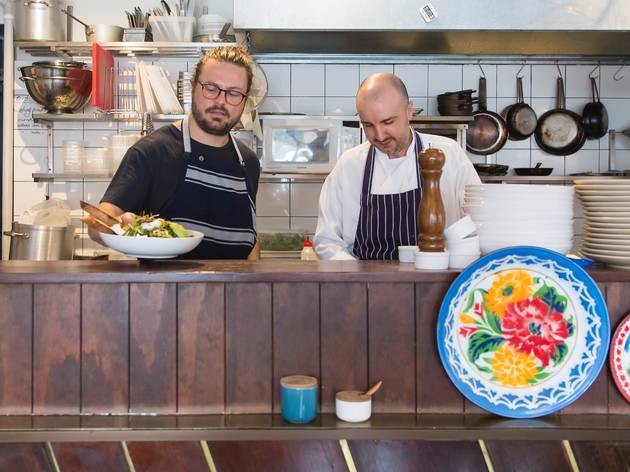 6/12
Photograph: Anna Kucera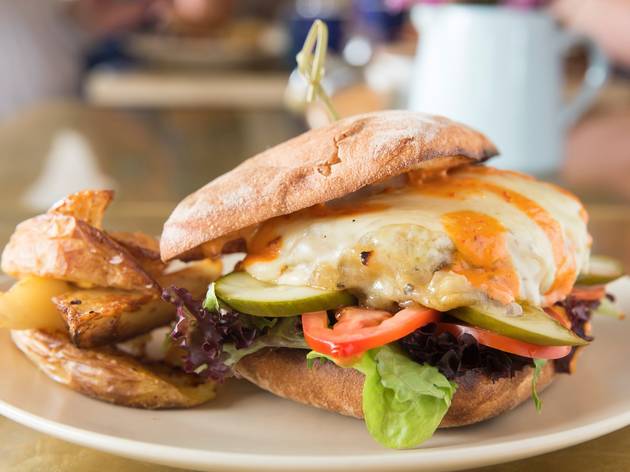 7/12
Photograph: Anna Kucera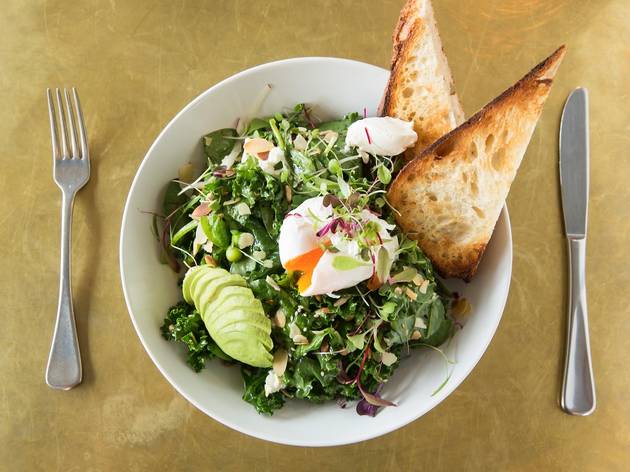 8/12
Photograph: Anna Kucera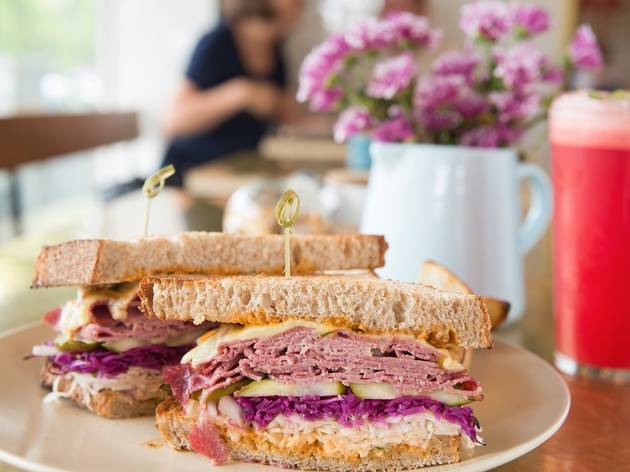 9/12
Photograph: Anna Kucera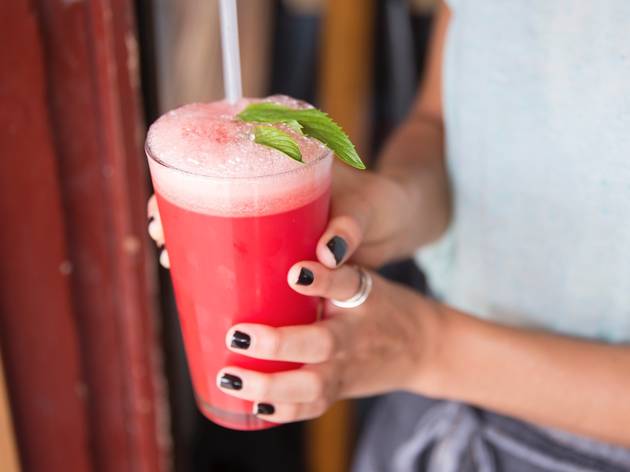 10/12
Photograph: Anna Kucera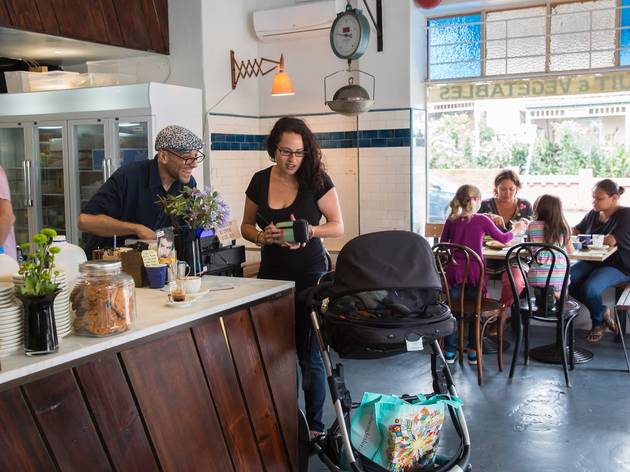 11/12
Photograph: Anna Kucera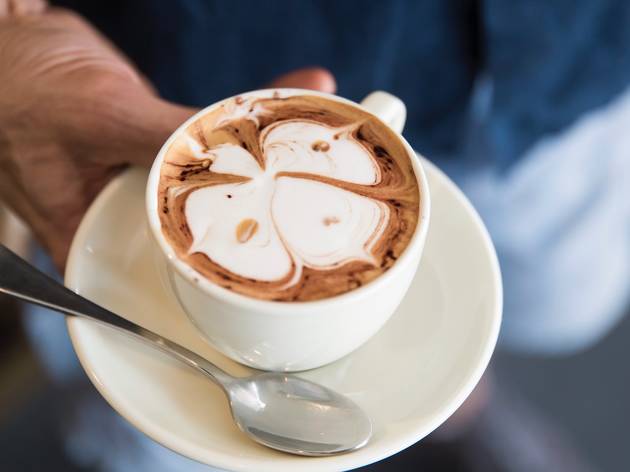 12/12
Photograph: Anna Kucera
Time Out says
Head to this new Marrickville café for the cheesiest burger in the Inner West
Watching a Newtown Jets game used to be the only reason to head to Henson Park on a weekend. Then the Henson reopened, transforming a quiet stretch of Illawarra Road into a family-friendly pub-a-palooza. The addition of garage coffee roasters Two Chaps around the corner did nothing to lower the popularity of this suburban intersection, and now this new café has managed to squeeze one more good thing into a little corner of Marrickville.

They've set up in an old corner shop, but instead of milk, bread and the Saturday paper people flock here for a breakfast salad, a three-cheese burger and fresh-squeezed juices. They've kept the pressed tin ceiling, the coffee swirl tiles outside and the old hanging scales. But they've added brassy tables, big corner fridges to store all that local produce from AC Butchery, Country Valley, and Al's Farm, and a counter on which to balance the coffee machine and bakery treats.

Little Marionette is in the grinders for your coffee, but if your inclination for hot beverages declines as the mercury rises, order up a tall juice. There's not much that beats a big tumbler of crushed watermelon on a hot day, and if you're waiting for a table they'll bring it out to you at your seat under the old corrugated iron awning.
Instead of a breakfast plate they do an entire bowl. It's a salad of baby spinach, rocket avocado, peas, almond flakes and labne with lemon zest, with a poached egg in the centre of that fresh green nest.

If you're eyeing off the burger you need to ask yourself, 'Is three cheeses too many?' If your answer is 'Never!', this is the one for you. A square roll is drizzled with chipotle sauce, then packed with lettuce, tomato, caramelised onion and a well-cooked beef patty from local ethical meat traders Feather and Bone. Onto that patty they melt a heart-stopping combination of aged cheddar, Swiss cheese and gorgonzola. We're with them up until the Italian blue, which overwhelms the sandwich.

A side of blistered potato wedges with feather-light seasoning helps counter the blue cheese bite but next time we're craving something with cheese we'll opt for the Reuben sandwich instead. Their house-made corned beef with sauerkraut, Swiss cheese, pickles and Russian dressing on rye is a tasty number that is a little drier than some, but it does mean you get a structurally sound sambo until the last bite.

They're still working their systems out and without the weekend frenzy service can lag, but when faced with a crowd clamouring for a cooked breakfast they work quickly and stay friendly – which is what we like in a local café.

It's not like we needed another reason to mosey on down from Addison Road, but now that Illi Hill has made itself at home it's a full house of weekend fun in this buzzy Marrickville cluster.
Details