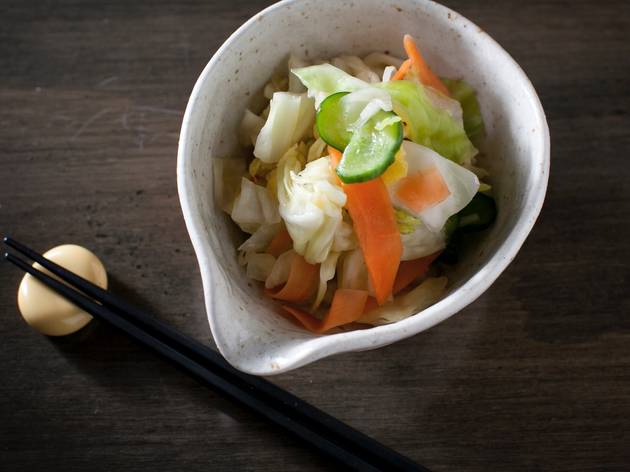 1/10
Photograph: Daniel Boud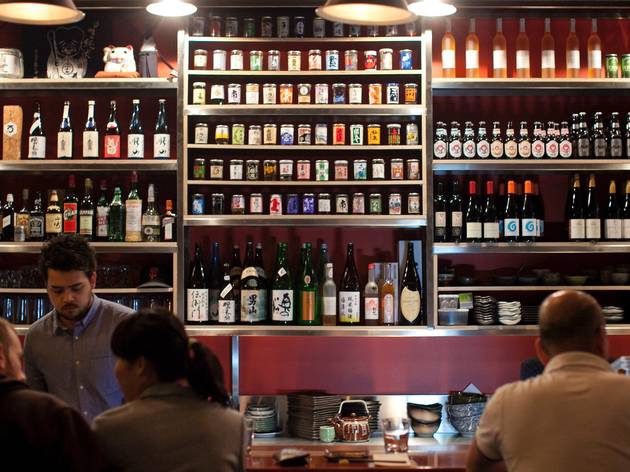 2/10
Photograph: Daniel Boud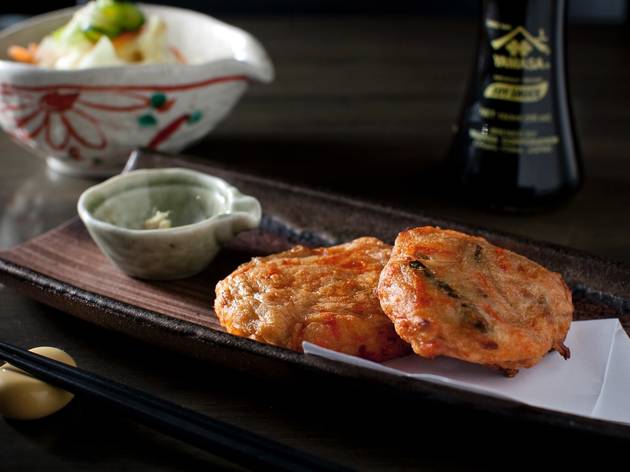 3/10
Photograph: Daniel Boud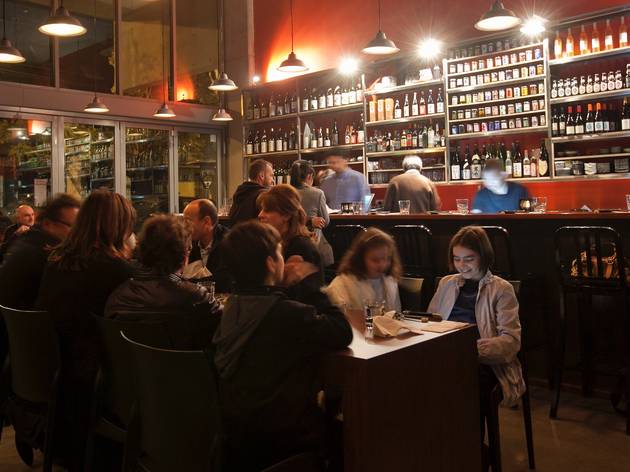 4/10
Photograph: Daniel Boud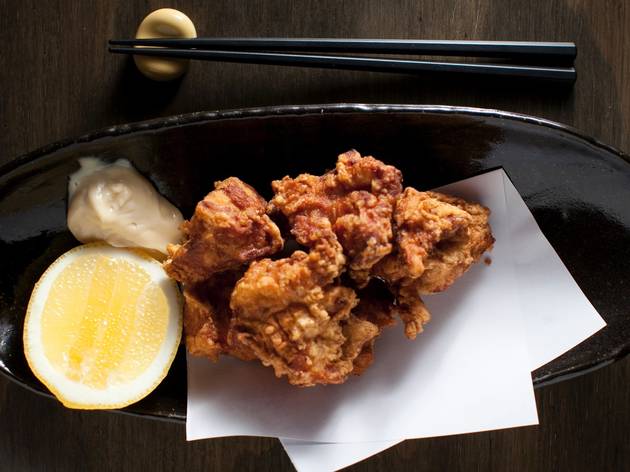 5/10
Photograph: Daniel Boud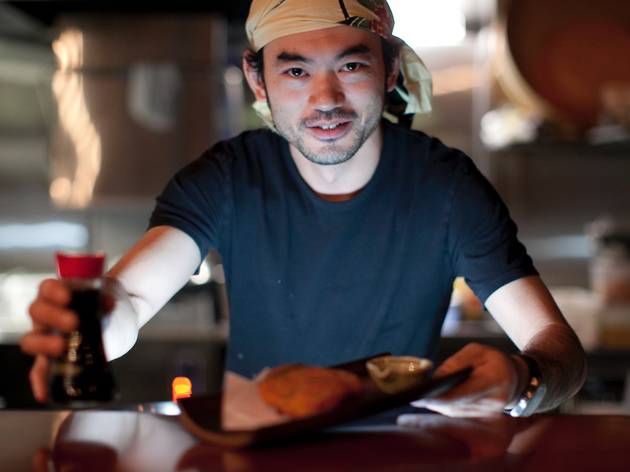 6/10
Photograph: Daniel Boud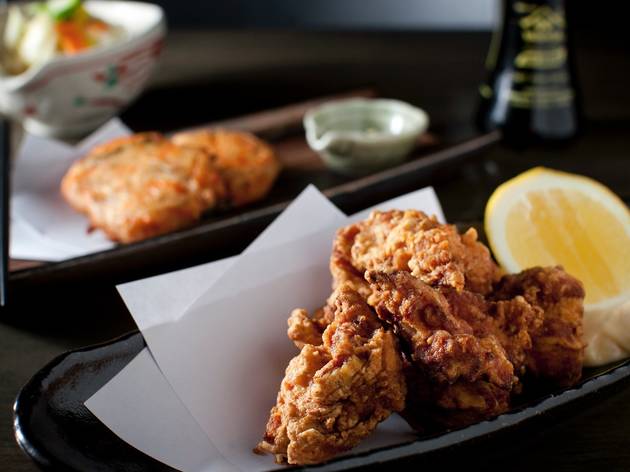 7/10
Photograph: Daniel Boud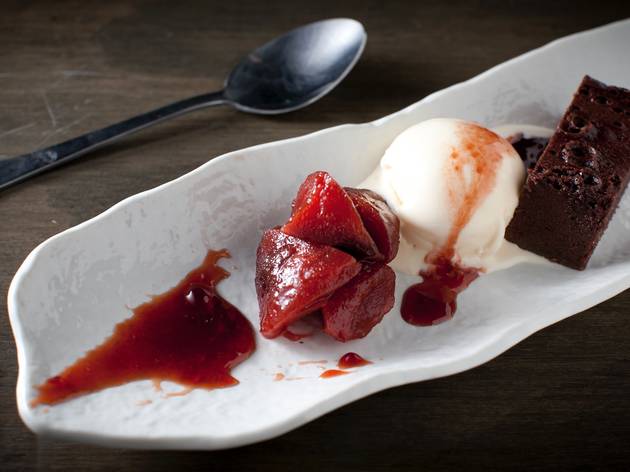 8/10
Photograph: Daniel Boud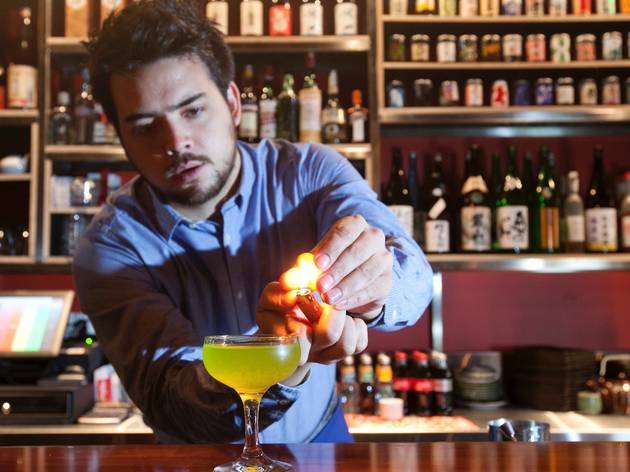 9/10
Photograph: Daniel Boud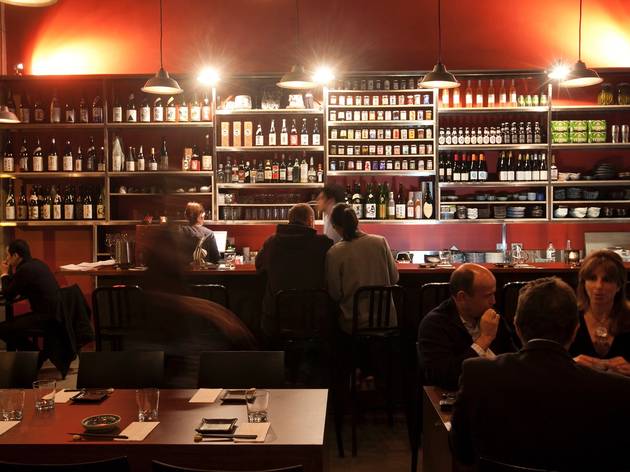 10/10
Photograph: Daniel Boud
Time Out says
An ex-Bodega chef has opened a Japanese-style bar-restaurant in Surry Hills
At Izakaya Fujiyama, Kenji Maenaka's new Japanese bar and restaurant, Sushi chef Taketoshi "Take" Iwama wields his razor sharp sushi blade with confidence. The knife glides through sides of ruby-red tuna, as smooth as any Hattori Hanzō creation. The slices are destined for the for the tuna tasting plate, where they'll contrast lean bluefin, fatty bluefin belly, regular yellowfin and swordfish. Iwama's handiwork makes pristine sashimi and sushi of many more of the fishes that swim in the sea; the familiar standards supplemented by the less-usual likes of sardines and the special of gurnard, the angriest-looking fish you're likely to come across. (Hey, you'd be angry too if you were this tasty).

Fujiyama is on Waterloo Street, the new eating quarter of Surry Hills that's also home to Orto Trading Company and El Capo and a mere two-step away from Holt Street's 121 BC and Vini. The fit out is simple with an open kitchen, long bar, crimson paint and a wall of sake in a hard-surfaced high-ceilinged box of a room. They don't take bookings here, so it's a matter of taking your chances when it comes to getting a table, or settling for a spot at the bar. This being a Japanese-run restaurant, a seat at the bar is hardly Siberia, so jump at the chance if it's offered.

Start with a bowl of edamame and some salty mixed pickles and then get some hooch on the go. An izakaya is basically a Japanese bar that serves food, so the food here is grazing gear, made to go with drinks and conversation. To that end, there's a fair amount of fried stuff to go with the big frosty Sapporo beers served on tap. Tempura prawns are okay, but they're not as essential as the satsuma age - fried discs of fish, potato, bits of carrot and soybean served with ginger soy dipping sauce. Or try a plate of KFC (Kenji's Fried Chicken) – the deep fried nubs are a fine accompaniment to one of the list's many killer sakes.

Agedashi tofu is strangely bland and a bit disappointing - even with its bizarre okra garnish - compared to the other stuff on offer, like the fried calamari with garlic mayo. Oh, and the incredible teriyaki beef rib - the rich, musky beef is served slices over the thick bone, which you can gnaw on afterward. It's a ripper with $16 Hitachino espresso stout. It'll set you back a whopping $16, but it's basically a meal in itself. Order the potato salad on the side - it's Japanese mash-meets-Russian salad. Or how about a cold, crisp, three-bean salad (snow peas, sugar snap peas and green beans) dressed in sesame?

You might recognize chef Kenji from Bodega – he worked for years alongside Ben Milgate and Elvis Abrahanowicz, doing dishes like chocolate Yogo, and dulce e leche ice cream. At Fujiyama, you'll find the likes of condensed milk ice cream with poached quince and flourless chocolate cake. Condensed milk gives the ice cream a real home-made taste and texture - in a good way. Sake ice cream with almond cake and granny smith apples is another winner.

If you're lucky, bartender Charlie Ainsbury (ex-Bayswater Brasserie, Duke) and sommelier Charles Leong (Aperitif in its glory days and before that, MG Garage) will still be working the floor and making the drinks. They're both consulting at Fujiyama, which means they'll burn bright but burn short. With any luck, though, the cocktails will still be as banging as they are with Ainsbury at the tins. We're loving the white Negroni - gin, white vermouth and Suzé - a clear, bittersweet aperitif, earthy with the taste of gentian root.

At the heart of it, izakaya food is drinking food. That means food to snack on while you booze. Visit Izakaya Fujiyama with a healthy thirst for beers and fun.
Time Out Awards
2012Best Casual Diner
Details
Address:
38-52 Waterloo St
Surry Hills
Sydney
2010

Price:
Up to $100
Contact:
Opening hours:
Mon-Sat 6pm-late
Best selling Time Out Offers