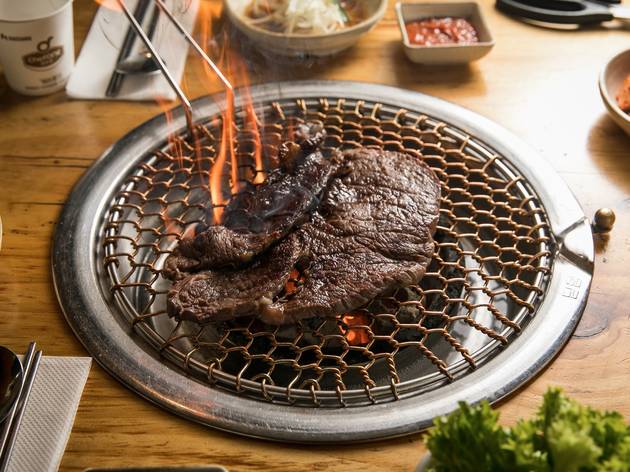 1/12
Photograph: Anna Kucera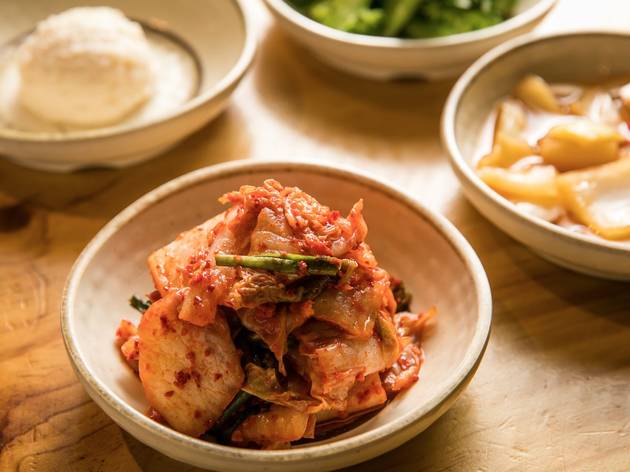 2/12
Photograph: Anna Kucera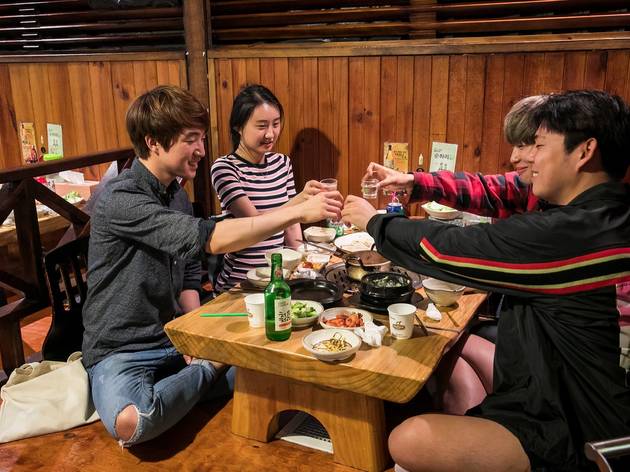 3/12
Photograph: Anna Kucera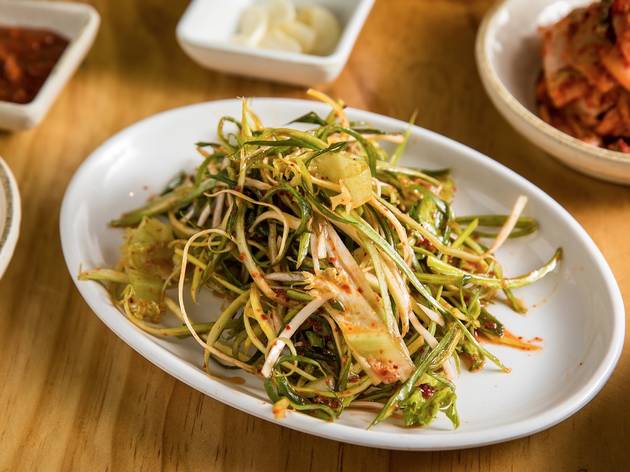 4/12
Photograph: Anna Kucera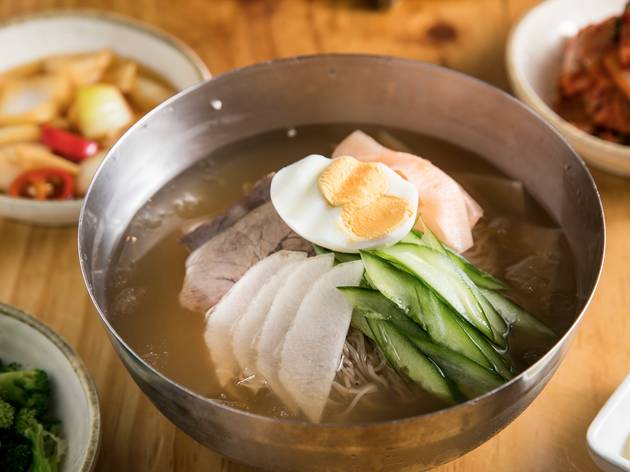 5/12
Photograph: Anna Kucera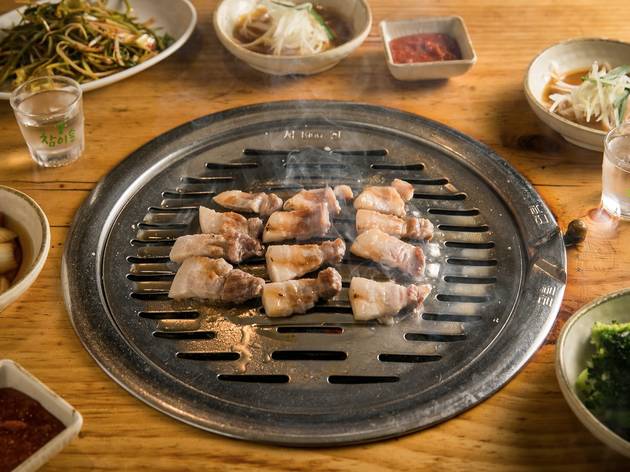 6/12
Photograph: Anna Kucera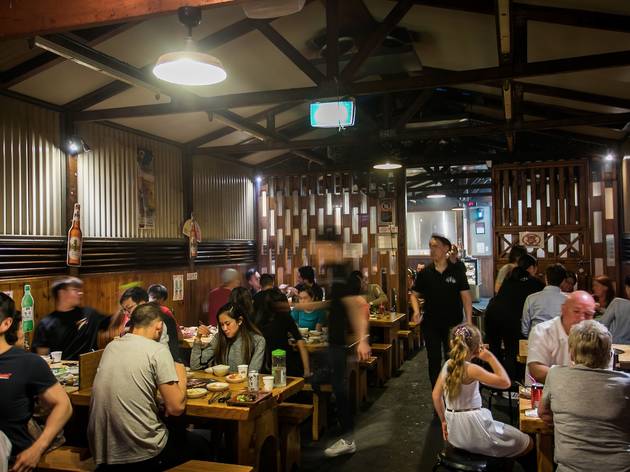 7/12
Photograph: Anna Kucera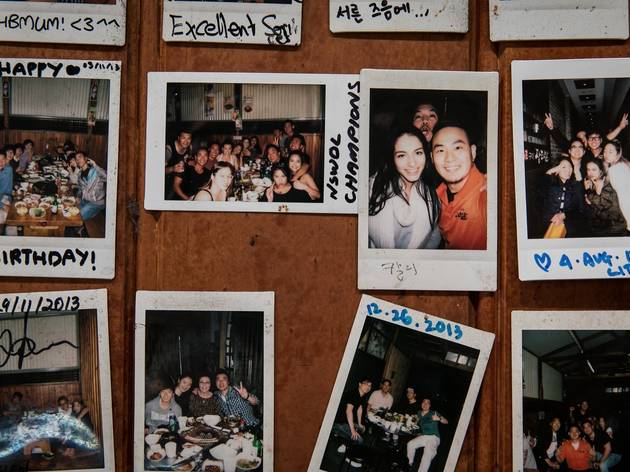 8/12
Photograph: Anna Kucera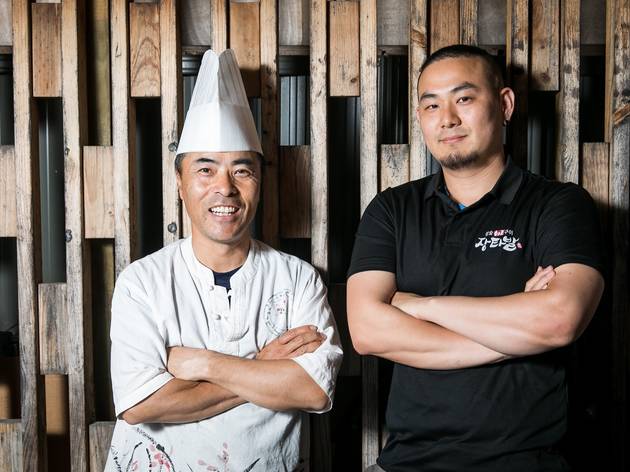 9/12
Photograph: Anna Kucera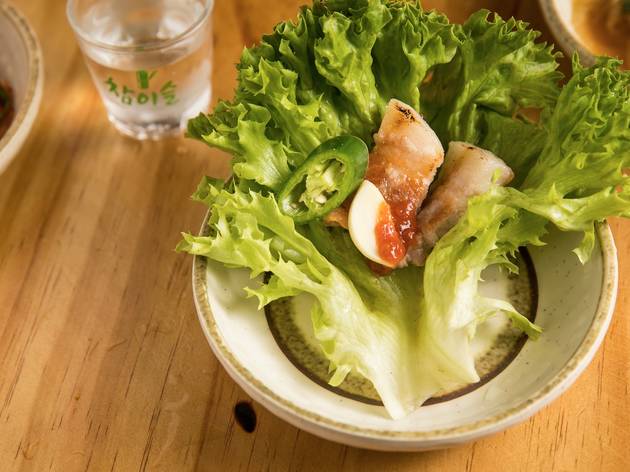 10/12
Photograph: Anna Kucera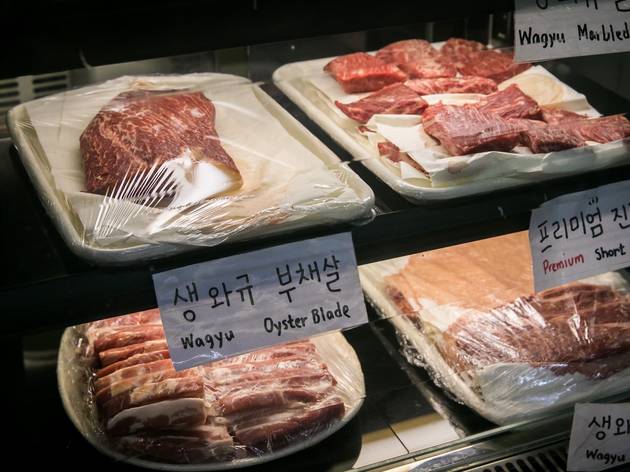 11/12
Photograph: Anna Kucera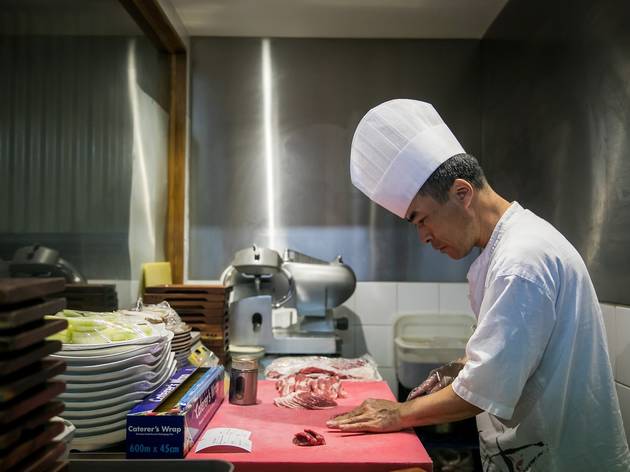 12/12
Photograph: Anna Kucera
Time Out says
It's smoky, it's loud, it's a little chaotic, but that all adds to the fun of eating at this perpetually packed-out Korean barbecue restaurant
Some restaurants you return to for the delicious food, others for the pretty view, a few just for the heartwarming service. Then there are places you find yourself returning to again and again, not just for any one of the above, but because you always have a bloody good time there. Ja Tang Bal, one of the most consistently busy restaurants on the Vegas strip of Korean barbeque joints that is the Boulevarde in Strathfield, falls squarely in that last category.
Show up later than 6pm on most nights and be prepared to join a long queue of antsy diners waiting their turn to flip meats and sink soju in a raucous dining room that's as thick with barbecue fumes as it is with cochlea-jangling Korean pop music. It's a gloriously lo-fi space, with wooden bench seats, corrugated metal roofing and a back that opens directly onto the street (hello, cheap ventilation). Depending on who you ask, it's a transportative experience that either makes you feel like you're in the back alleys of Seoul, or in a mechanic's garage.
The food is fast and bountiful, but not without issues. Seafood pajeon, a savoury pancake that should simply be a bundle of scallions and squid hugged by batter, is a little thick and lacks the crisp outer that usually accompanies this beloved Korean staple.
Give your attention to the expertly-sliced pork belly instead - thin enough to grill quickly yet thick enough to have a satisfying bite. High fat cuts like pork belly and ox tongue truly shine in the Korean barbecue format - the fat renders off onto the hot charcoals and is transformed, rising back up to give the meat added smokiness. Make like the locals and eat it ssam style - fresh lettuce leaves are provided for you to top with an oblong of pork, pickled onion and a smear of chilli soybean paste. Fold it up into a compact parcel of hot, cool, crisp, chewy, salty and sweet delight, one of the most complete bites in any cuisine.
On the beef front, the marinated rib is marinated in name only, missing any discernible hit of soy, garlic or sweetness, and the wagyu oyster blade provides a quick reminder of why evolution let us keep canines - this is not the buttery, marble score 8+ wagyu, but harder working muscle.
You'll fare better with a frosty bowl of naengmyeon, a hill of thin, chewy buckwheat noodles surrounded by a moat of shaved ice and tangy broth, topped with a blanket of crunchy pear and radish slivers, julienned cucumber and brisket slices, plus half a boiled egg. You're handed squeezy bottles of mustard oil and vinegar to intensify the dish as you wish - don't hold back. The result is a wonderfully confusing noodle-soup-salad-slushy hybrid that's aggressively refreshing, cutting through the heat and fat of the meat and cooling diners down from sitting next to red-hot charcoal all night.
With so many high quality, authentic Korean barbecue joints within huffing distance, there are plenty of better options if your priority is what's on the (grill) plate. But Ja Tang Bal is the kind of place you meet your mates for an overdue catch-up – it's rowdy and it's open til midnight, every night. They don't mind if you roll up with a horde at 9pm and stay for hours, they'll never turn you down when you ask for another refill of kimchi, and they'll serve you bottles of peach soju on a school night with no judgement.
To nitpick at the details here when the cheer is flowing as freely as the cans of Cass beer misses the point, like going to see Guardians of the Galaxy and then complaining about the plot's "generic narrative structure". Did you leave in higher spirits than when you entered? Yes, you did.
Details
Best selling Time Out Offers