Jasmins Restaurant Lakemba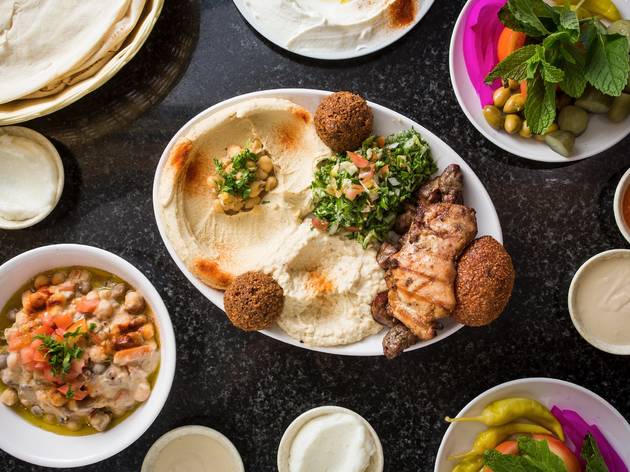 1/9
Photograph: Anna Kucera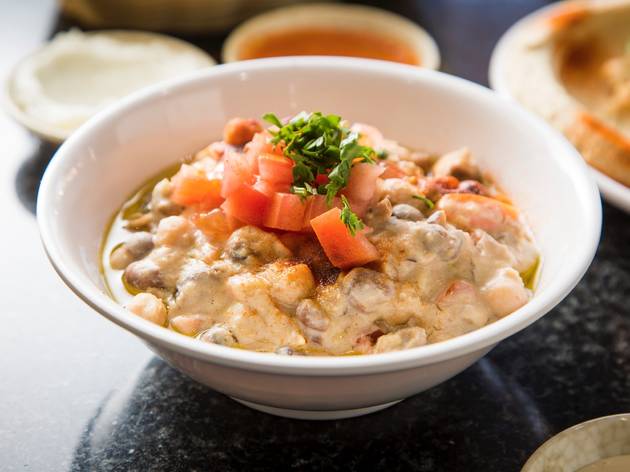 2/9
Photograph: Anna Kucera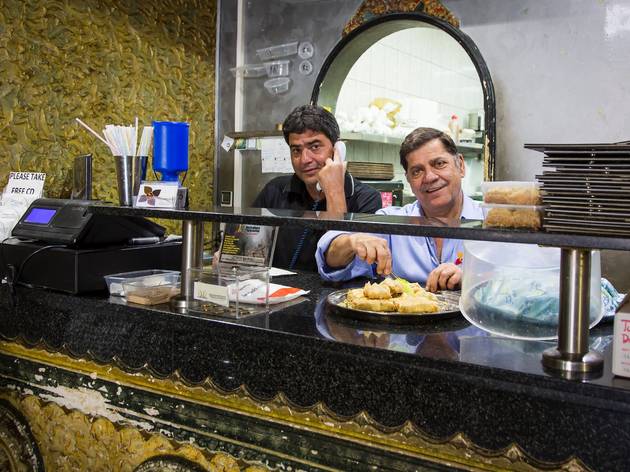 3/9
Photograph: Anna Kucera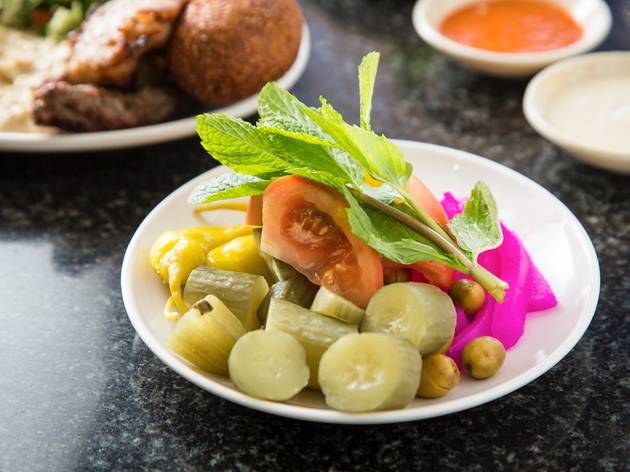 4/9
Photograph: Anna Kucera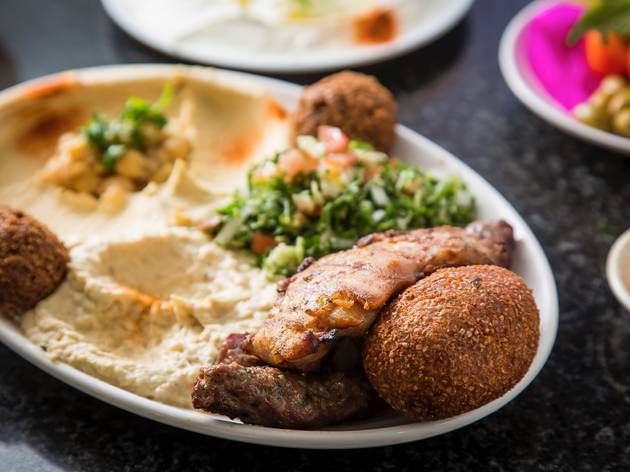 5/9
Photograph: Anna Kucera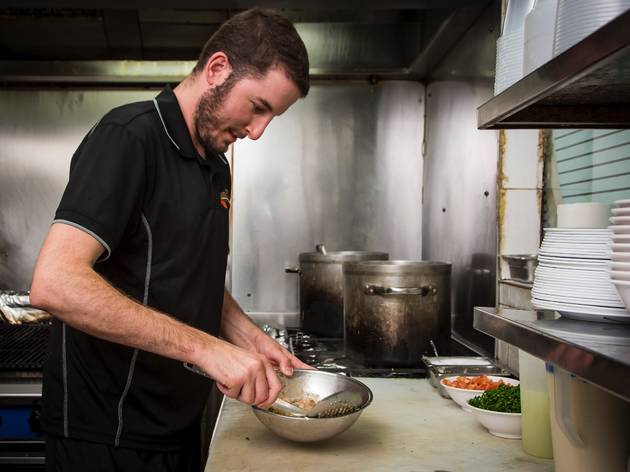 6/9
Photograph: Anna Kucera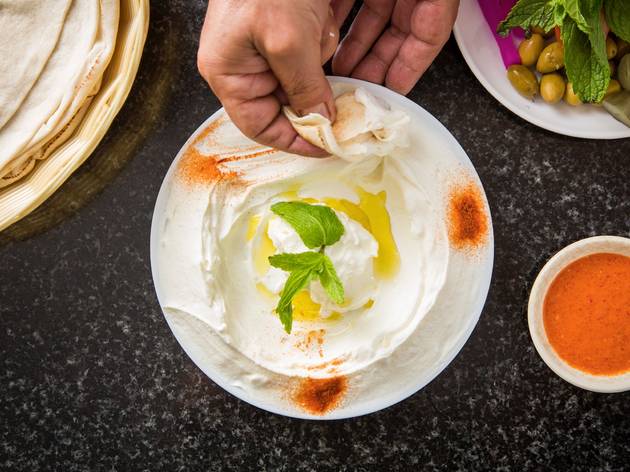 7/9
Photograph: Anna Kucera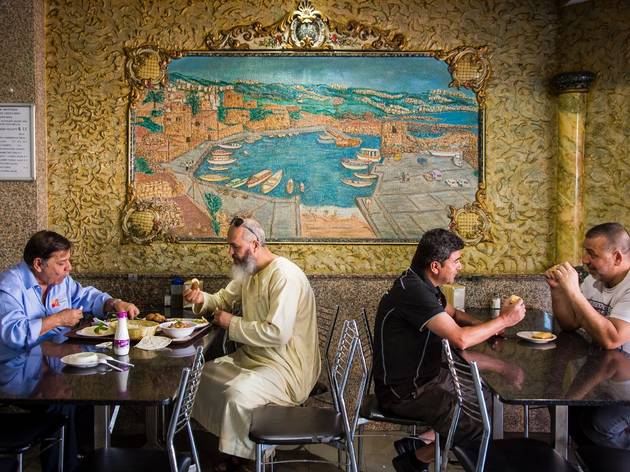 8/9
Photograph: Anna Kucera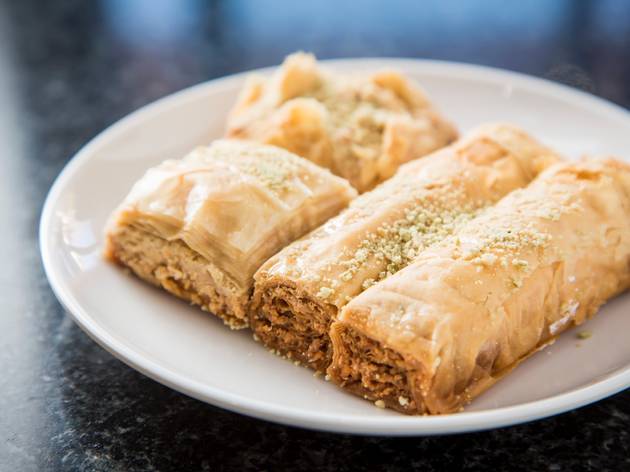 9/9
Photograph: Anna Kucera
Time Out says
For the best Lebanese, go West
We all know this part of Western Sydney for its vivid array of Lebanese food, but usually people think of one resto in particular: Al Aseel. And not without good reason – we're huge fans of the restaurant chain. But have you ever been to Jasmin?
Situated on one of the Lakemba's main strips, Haldon Street, it's a humble little restaurant with thick stuccoed walls framing painted pictures of what we can only imagine are scenes of Lebanon (castles; charming harbour vistas, that sort of thing).
Order up an ayran – not dissimilar to kefir, it's a fermented yogurt drink that's typical of this part of the world, aiding digestion and soothing the throat when you hit it with too much chilli. There are mint, chilli and garlic flavours to choose from, but we're all about the salted plain (it's not on the menu; but your friendly waiter will sort you out with a bottle if you ask).
We order a plate of foule (broad bean dip), labne and one mixed plate, and between two people we barely make a dent; that's how big the portions are here, so don't order much unless you're down for bringing a bag of food home. The foule is a huge bowl of thick, garlicky bean sauce studded with pulses – although we spot more chickpeas than broad beans. We get ours laced with tahini and studded with tomato, but you can order it plain if you're after something more soothingly simple.
The labne is thick and nicely tart, but the mixed plate is the thing to order, because everything you could want is on there. There is charred chicken and a lamb shish kebab alongside cinnamon-rich kofte, mince and pine nut-stuffed kebbeh and cumin-scented falafel. All of this sits on a bed of velvety hummus, seriously smoky babaghanoush and a heap of refreshing tabouli. You won't believe the number of flatbreads you get alongside – plus a huge plate of pickles and fresh mint (our gherkins taste like mould, but the chillies are a delight). It's solid, oily, dangerously filling fare, this. We challenge anyone to get through this amount of food in one sitting.
Finish off your feast – if you've spared any room – with the mahalabia. The blancmange-like Middle Eastern milk pudding is here bolstered with desiccated coconut and drenched in rosewater and orange flower water so that it's like a refreshing, light, wobbly-as-hell panna cotta in a plastic tub. Order a couple of baklavas for the table while you're at it – it's not like you're going to get any complaints, right?
Details
Best selling Time Out Offers