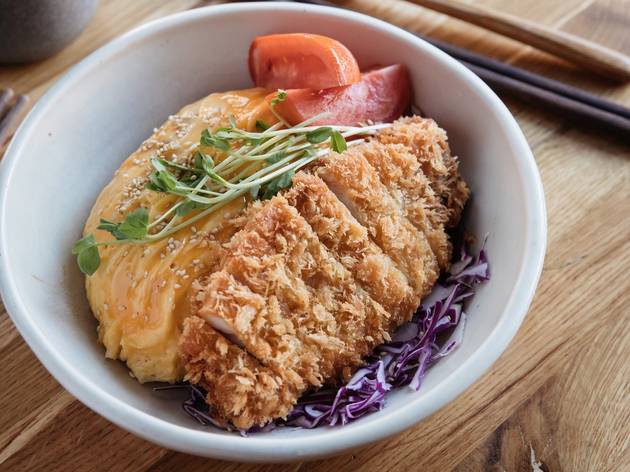 1/13
Photograph: Daniel Boud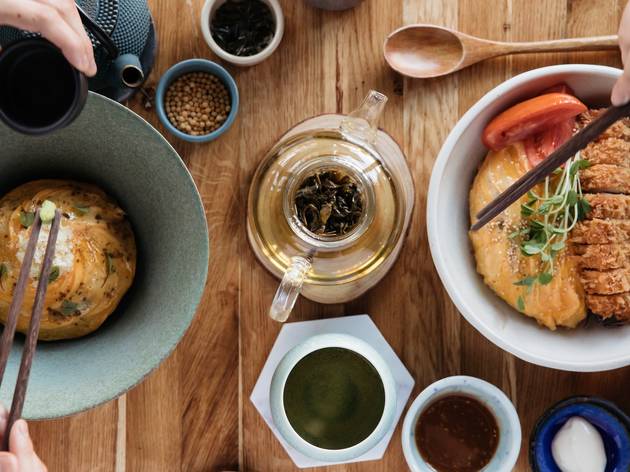 2/13
Photograph: Daniel Boud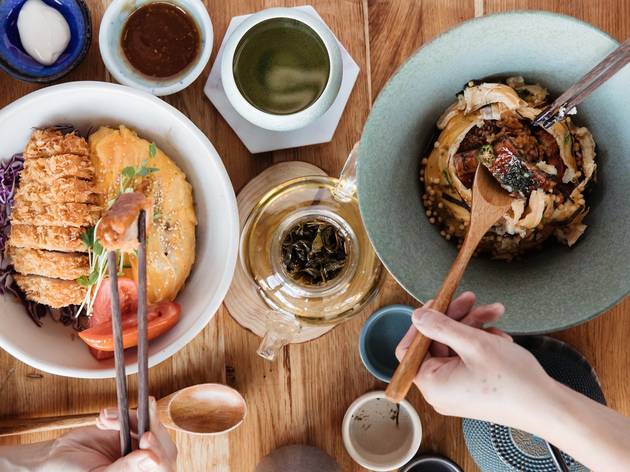 3/13
Photograph: Daniel Boud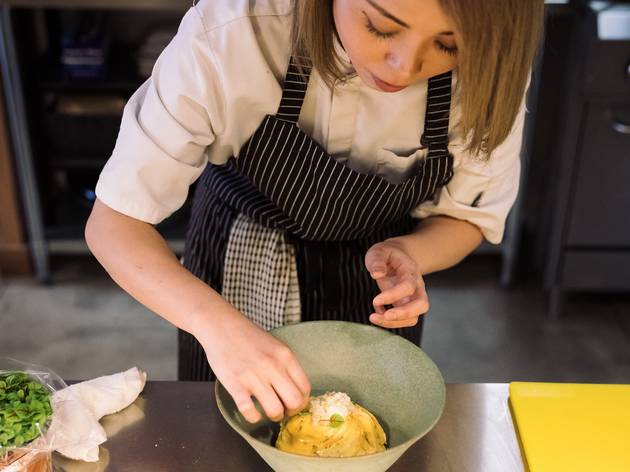 4/13
Photograph: Daniel Boud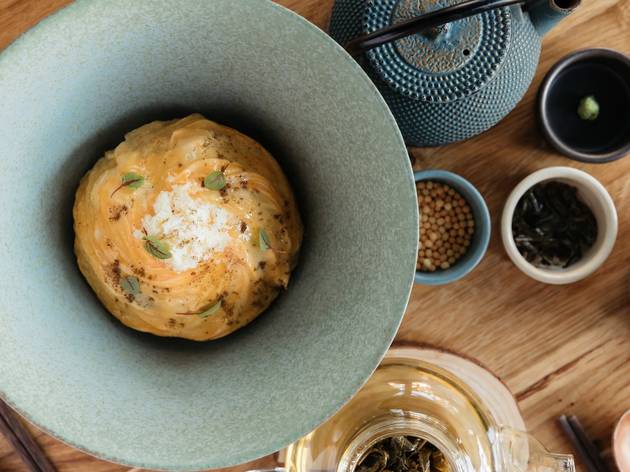 5/13
Photograph: Daniel Boud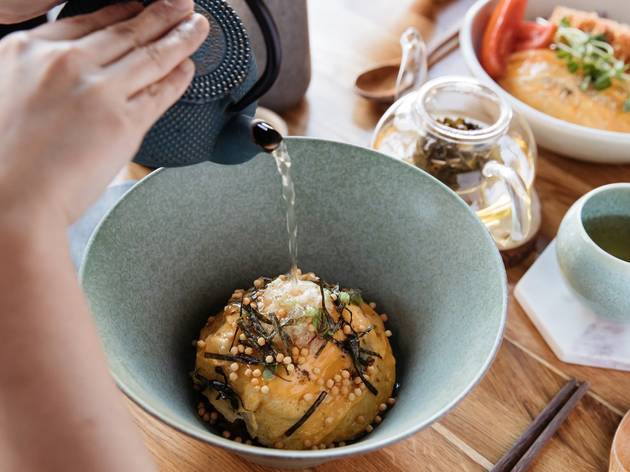 6/13
Photograph: Daniel Boud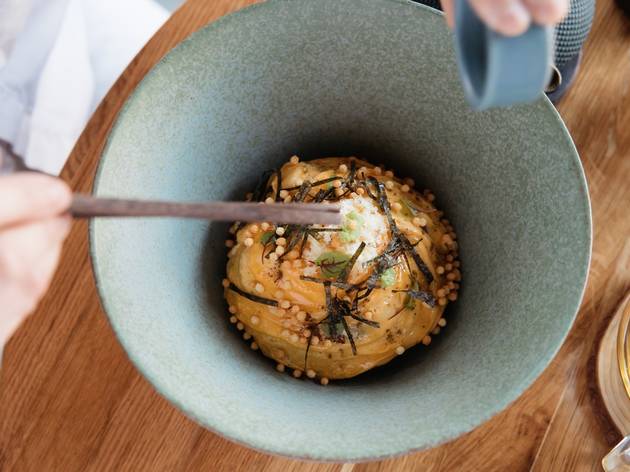 7/13
Photograph: Daniel Boud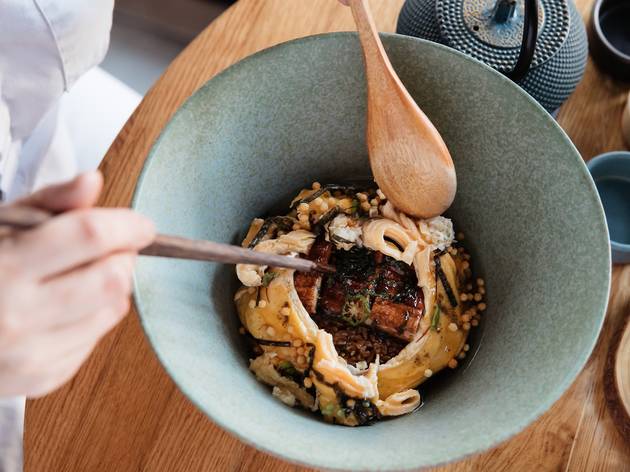 8/13
Photograph: Daniel Boud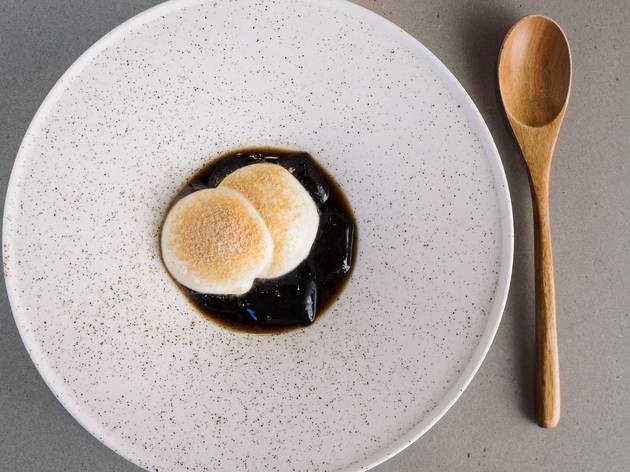 9/13
Photograph: Daniel Boud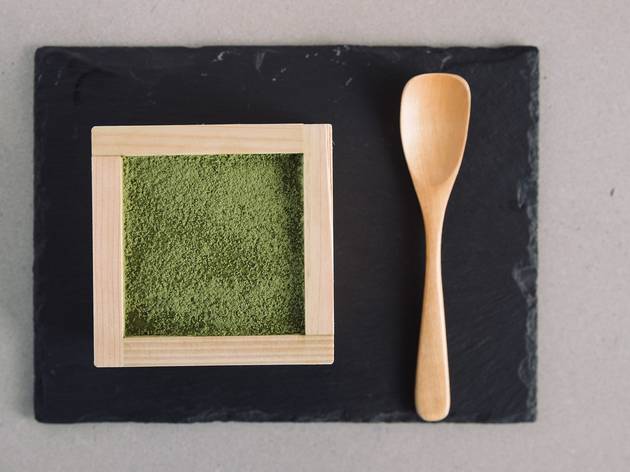 10/13
Photograph: Daniel Boud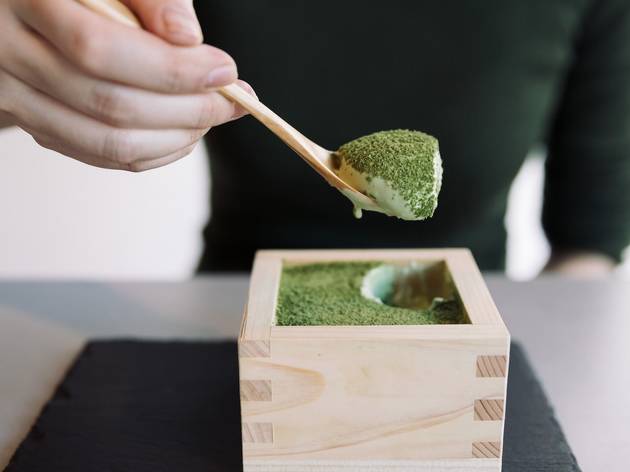 11/13
Photograph: Daniel Boud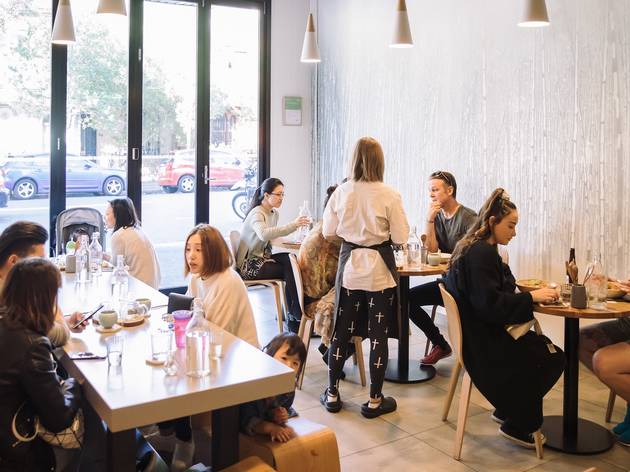 12/13
Photograph: Daniel Boud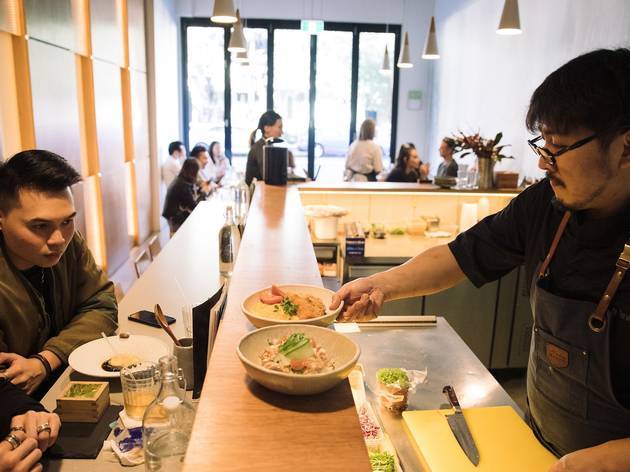 13/13
Photograph: Daniel Boud
Time Out says
Four perfect bowls, plus dessert, is all that's on this mod Japanese menu
The delicious is in the detail at Juan, the compact Japanese diner in Redfern where there are only four main meals to choose from. Go with a friend and you've tried 50 per cent of the menu – a stat that allows little chance for food envy to kick in. Each bowl is an elaborately constructed meal for one, with more flavour layers than a lasagne, accompanied by the kind of meticulous presentation normally reserved for minor dignitaries. Your glass teapot has its own wooden placemat; your tea cup rests on a geometric piece of white marble, and in front of you is a ceramic vase featuring the exact number of wooden forks, spoons and chopsticks for the people it serves. It's all very Japanese, right down to the snowy bamboo mural on one wall and the mesmerising floating speaker playing the jazzy hip-hop jam from Japanese producer Nujabes. It's also very popular, so you need to book ahead.
But back to those four savoury bowls from the deft hands of chef Chef/owner Anna Ishiguro: one features blushing pink slices of Wagyu wrapped so tightly around koshihikari rice that they could pass as elaborate pincushions. Another stars a crisp, fried pork katsu fillet with roasted tomato, bean sprouts, purple cabbage and radiant folds of soft scrambled egg. It's a lot like breakfast, but these guys are a lunch-and-dinner operation. It might be the cheapest option at $22, but the Hainan chicken bowl is refusing to surrender the flavour crown. Juicy slices of poached dark meat receive a butterfly kiss of aburi char on the skin. The classic ginger and shallot sauce on top tussles with sweet and sour cherry tomatoes, leaves of pickled onion and chilli, with rice as the peacekeeper between those heavyweight flavours.

And finally, at the top end, $28 buys grilled eel on rice punctuated with pieces of okra and seaweed, dressed in a golden omelette cloak and bathing in a dashi broth. A little shaved halloumi on top adds richness, and sansho pepper provides bite. It's the most expensive and the most elaborate, with 13 elements whose powers combine into a perfect single dish. We immediately make plans to come back and do it again, and that includes the dessert of the day of black sesame mochi in syrup with whipped cream that's soft on slippery on soft.

It might be in South Sydney, but the only context that matters at Juan is about ten hours north, by plane. Inside Juan, it's all Japanese, right down to the last garnish pot, and for $50 per person they can transport you 7,822kms in a single bowl. Now that's an impressive superpower.
Details
Address:
Shop 5
94A Pitt St
Redfern
Sydney
2016

Contact:
Opening hours:
Wed 6-9.30pm; Thu-Sun noon-2.30pm. 6-9.30pm
Users say