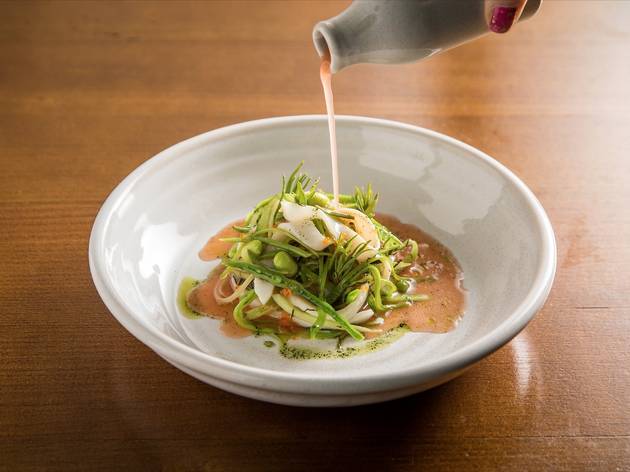 1/14
Photograph: Anna Kucera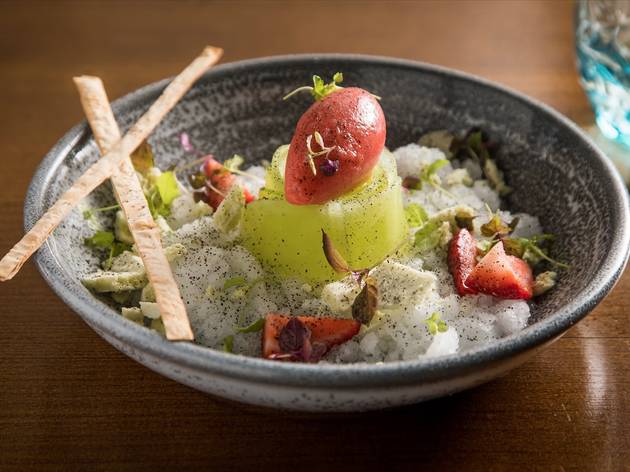 2/14
Photograph: Anna Kucera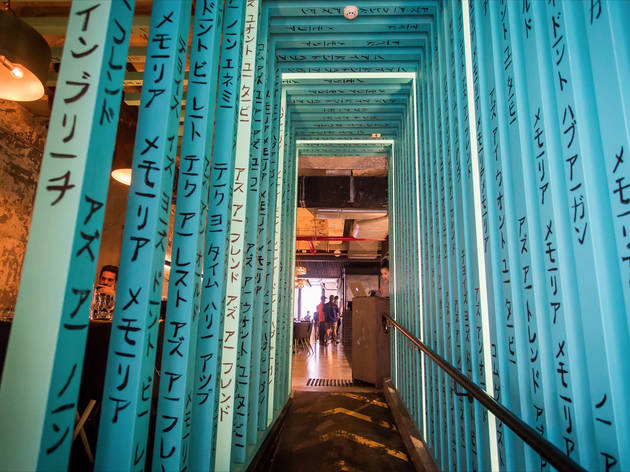 3/14
Photograph: Anna Kucera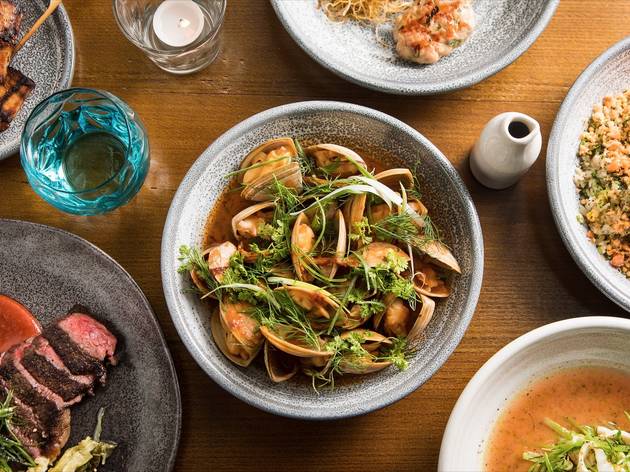 4/14
Photograph: Anna Kucera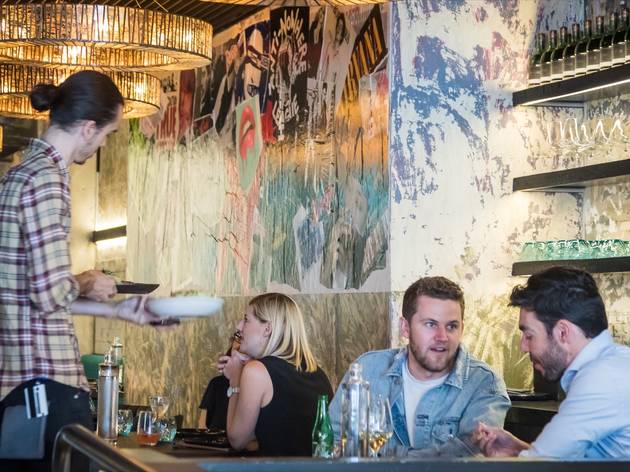 5/14
Photograph: Anna Kucera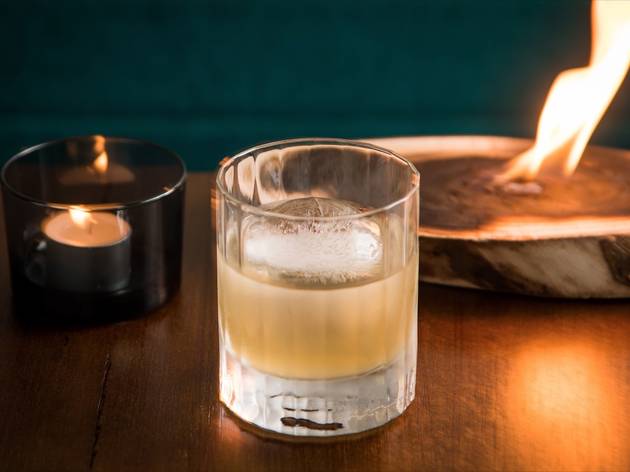 6/14
Photograph: Anna Kucera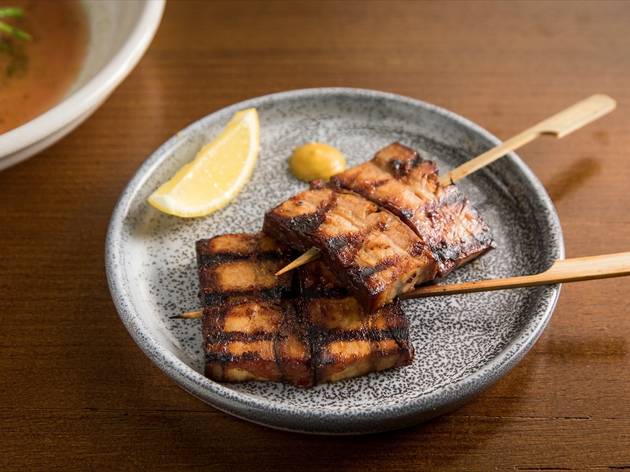 7/14
Photograph: Anna Kucera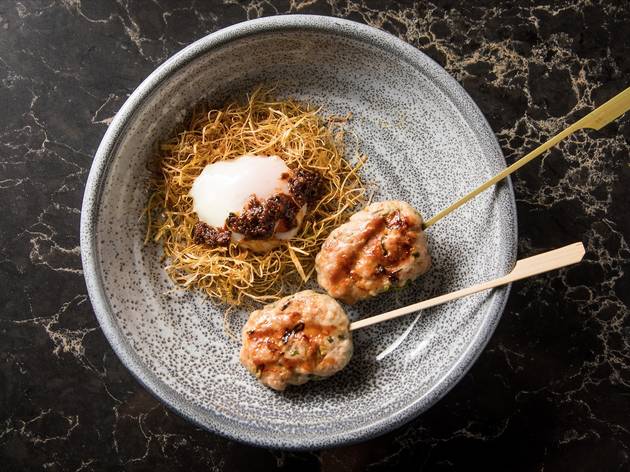 8/14
Photograph: Anna Kucera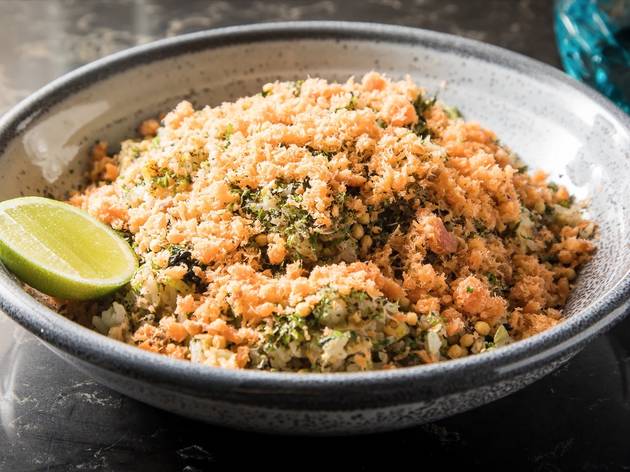 9/14
Photograph: Anna Kucera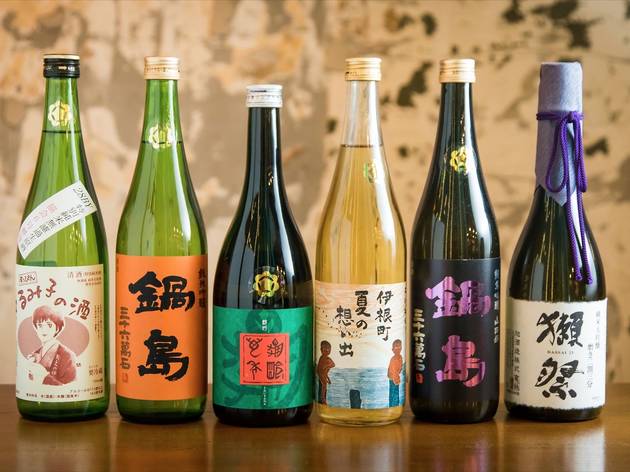 10/14
Photograph: Anna Kucera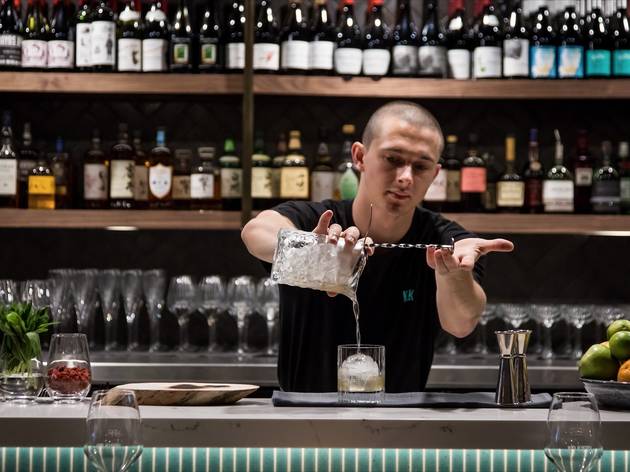 11/14
Photograph: Anna Kucera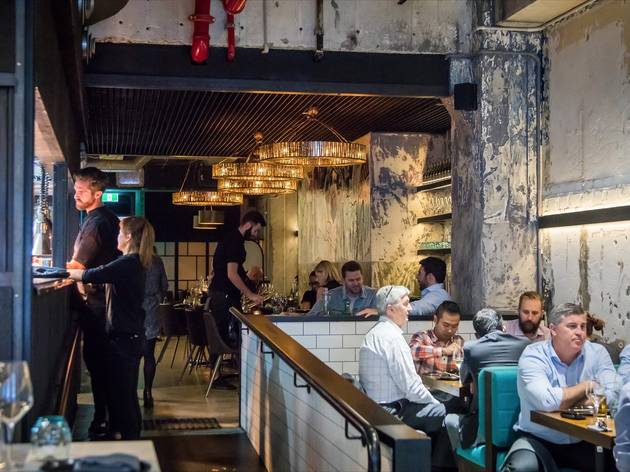 12/14
Photograph: Anna Kucera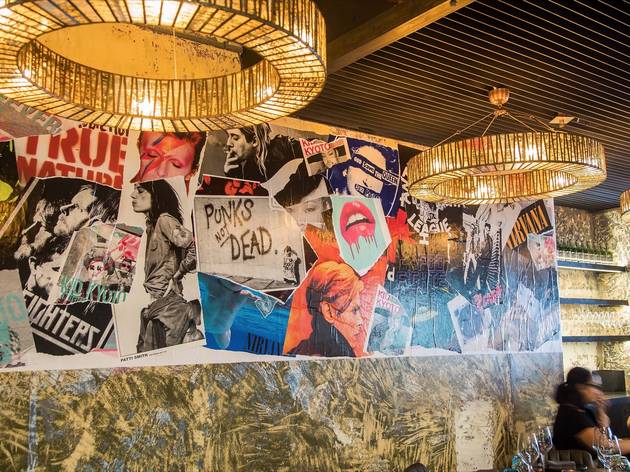 13/14
Photograph: Anna Kucera
14/14
Photograph: Anna Kucera
Time Out says
An all–grunge Izakaya for the CBD
­We're all hardwired to believe that music peaked in our teenage years (whatever era they took place in). Boomers will argue that the birth of rock'n'roll was the greatest time to come of age (and it's not an argument without merit), but the '90s was also a hell of a time to be alive, angry, alienated and cranking grunge.
And it turns out it's also a pretty amazing soundtrack for dinner. As you vibe out to remixes of Nirvana, the Pixies, Portishead, Beck, Radiohead, Soundgarden, Weezer and the RHCP your soul will feel 16 again. Yet your body will remain steadfastly adult as you sip a riff on a Martini – made with gin blended especially for the restaurant by local distillers Archie Rose, mixed with sake and a herbal, savoury shrub of fennel and edamame beans.
That's the speed of your meal: 90s grunge on the playlist and Japanese accents on the plate. It's not that they exactly go together, El Scorcho's lyrics aside, but they're both good on their own so we're happy to take them both at once.

Thick slices of pork belly are cooked down in a masterstock, which was five years old when head chef Seb Gee acquired it while working at China Doll, eight years ago. He's been carrying with him ever since. The result is intensely marinated and unctuous – ask for a double serve of the sharp karashi mustard to balance all the fat. But if you're only ordering one entrée make it the impossibly juicy chicken meatballs brightened by preserved lemon. It's a standout. You swipe them through a barely set onsen egg in a nest of classic 80s fried leek strands and a chilli sauce based on a Chinese recipe that you will want to bottle and take home with you.
Calamari noodles have been getting some press, first at Ramblr in Melbourne and at Bennelong, and now here, where they're making a soft, slippery noodles out of sous vide squid, which have the texture of hard boiled egg whites. It's an excellent neutral base for the savoury tomato dashi, oceanic kelp oil, fresh soy beans and slivers of snow pea for that snap-locked spring flavour.
While we can eat with the best of them, our server seems oddly confident that we can handle what we've ordered, but she's off by at least one dish – three smalls, two bigs would probably be the winning formula. Next time we'd skip the mixed mushrooms in a nutty but one dimensional miso sauce, for another run at the clams swimming in a hyper-concentrated broth made from a bonito-spiked chicken fat schmaltz and a roast tomato miso – the result is an umami king hit. And because Sydney is a steak town, they're doing a good one here, a 4+ wagyu that you run through a fermented chilli sauce and brace with pickled cabbage leaves. Finish with the fermented freshness of a Calpis sorbet served with melon soaked in Midori (deliciously retro) and a strawberry Eucalypt sorbet. Your mouth will feel as fresh as a drive through car wash.
This particular block down at the north end of the CBD is fast becoming a high end eating hub. You've got Mr Wong and Jade Temple doling out Chinese-style mud crabs and roast ducks, and now Kid Kyoto has wedged itself in between with a pan-Japanese brief and a playlist that'll make you feel young again, at least as until the sake wears off.
Details
Best selling Time Out Offers