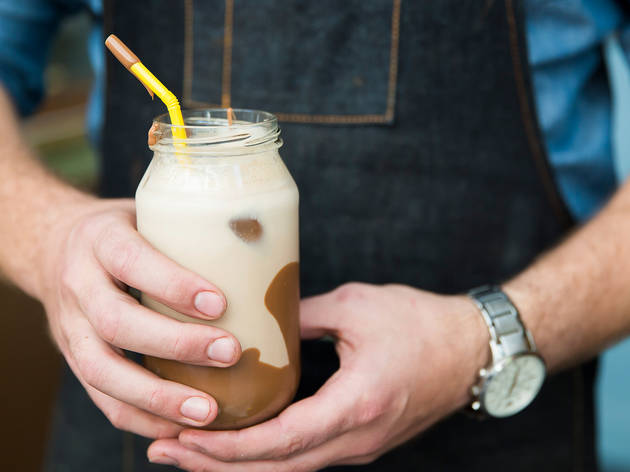 1/9
Photograph: Anna Kucera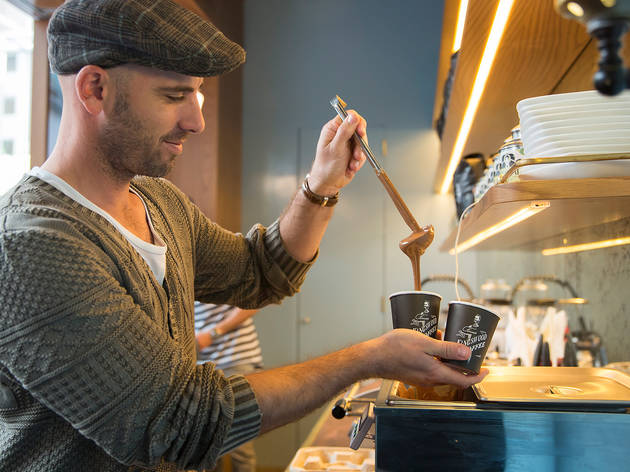 2/9
Photograph: Anna Kucera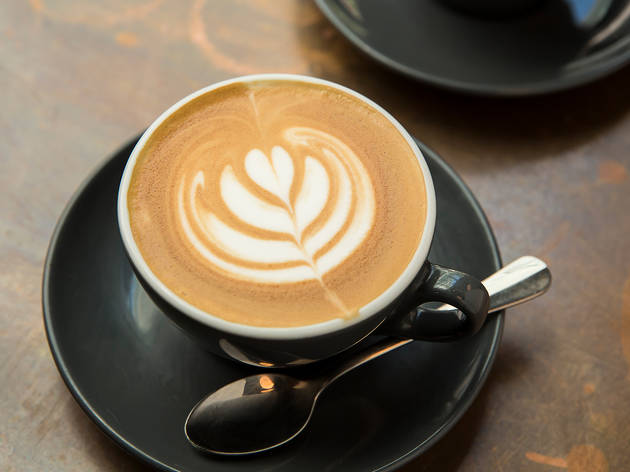 3/9
Photograph: Anna Kucera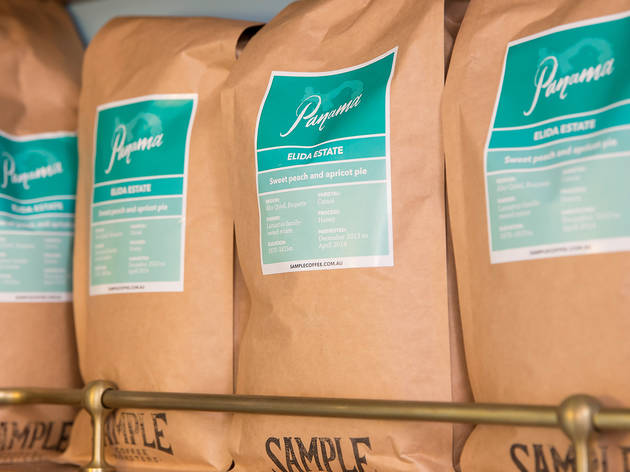 4/9
Photograph: Anna Kucera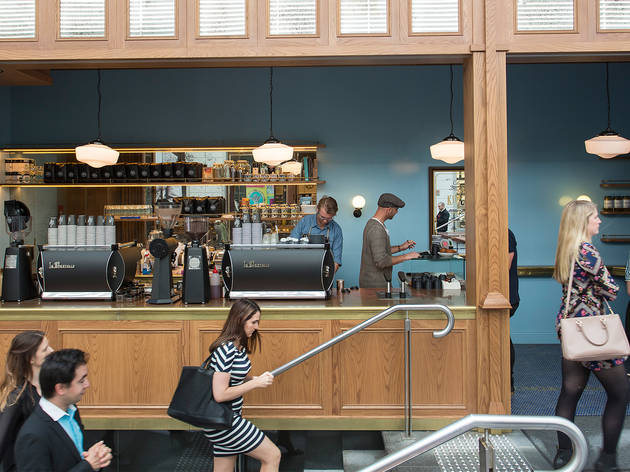 5/9
Photograph: Anna Kucera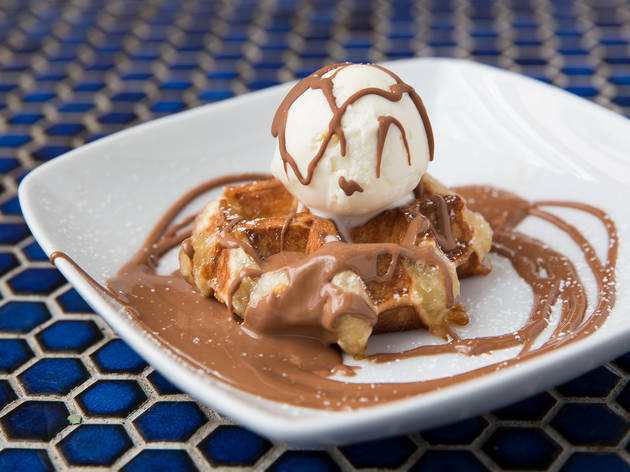 6/9
Photograph: Anna Kucera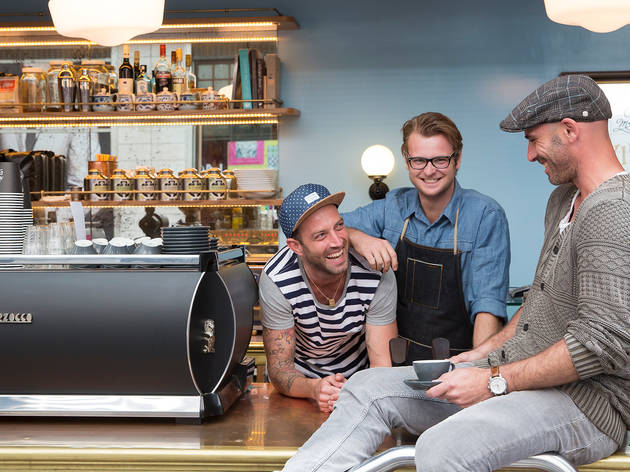 7/9
Photograph: Anna Kucera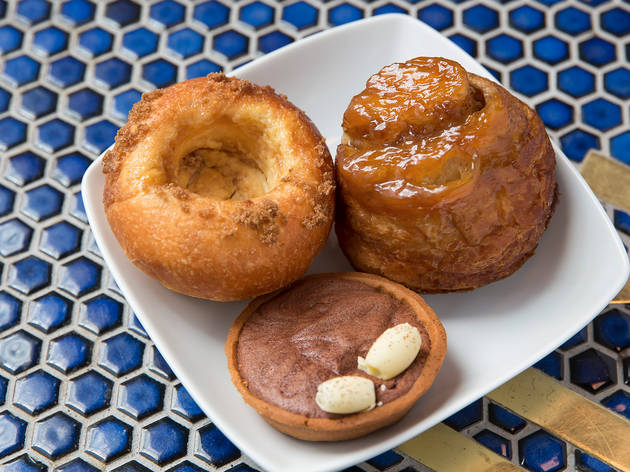 8/9
Photograph: Anna Kucera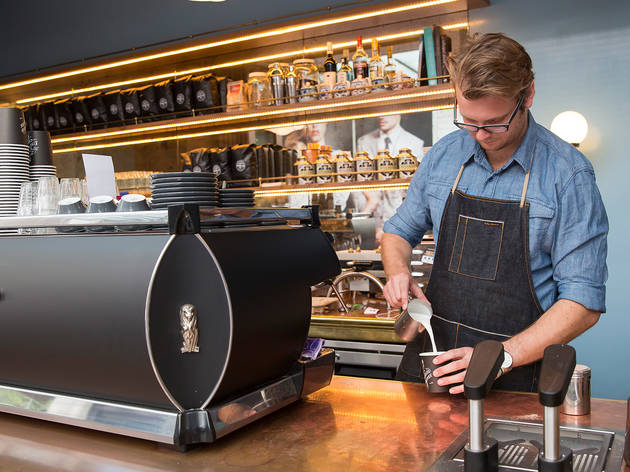 9/9
Photograph: Anna Kucera
Time Out says
Coffee, cake and cronuts is making Kingswood a very popular cafe
The Holden Kingswood was a popular mode of transport for many Australians in the 60s and 70s. Kingswood Coffee, on the other hand, is less about getting you to your destination and more about making sure you're wide awake and ready for action when you get there.

This welcoming coffee window in World Square is a little faux vintage, but when you are standing in a wind tunnel at the base of an enormous skyscraper some wood panelling, shiny brass and mottled mirror panels adds a heartening, lived-in look. You can't drink in, but you can drink nearby. Most people shoot off back to their offices as soon as their order is up but if there's no hurry find a perch on one of the benches just outside and watch the hive of activity around you.

The menu is limited to what can be created in the narrow galley kitchen, which is already packing in four gents manning two matte black coffee machines. The milk coffee uses a toasty shot from Sensory Lab beans that'll banish the chill from your bones and stoke your inner furnace. Like it short and sharp? The fruity, slightly sweet ristretto here gets the job done in one punch.

If you need to put something under your coffee there's a three-cheese toastie with gruyere, cheddar and buffalo mozzarella. If that's too much cheese first thing, make a move on the salami, mozzarella and tomato chutney number. Or just let your inner child win the breakfast battle for once and forgo a savoury snack for waffles topped with melted milk chocolate and a scoop of ice cream. Need a one-handed sugar rush? They have sweet, filled brioches from Penny Fours, cronuts, fig brulee tarts and milkshakes too.

Turns out the key to being popular in this city is a simple one: a friendly face providing a steady supply of good coffee and sweets for the afternoon slump. Luckily for the sizable workday and residential traffic around World Square they have Kingswood Coffee, a new addition that's proving itself to be more than up to the task.
Details
Best selling Time Out Offers