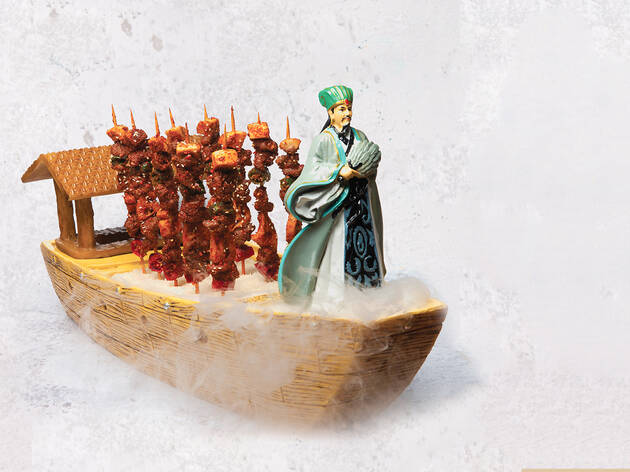 1/5
Photograph: Supplied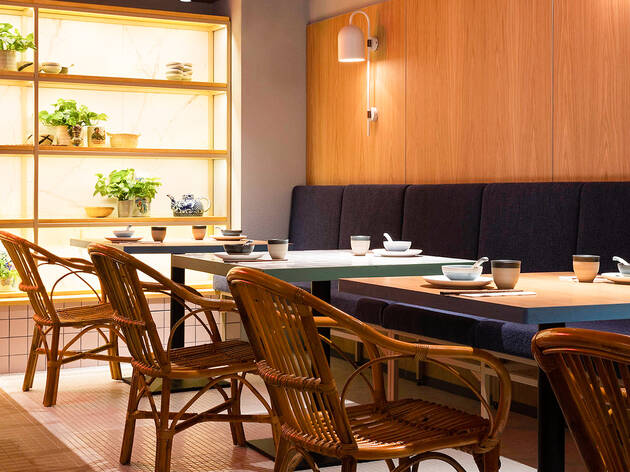 2/5
Photograph: Supplied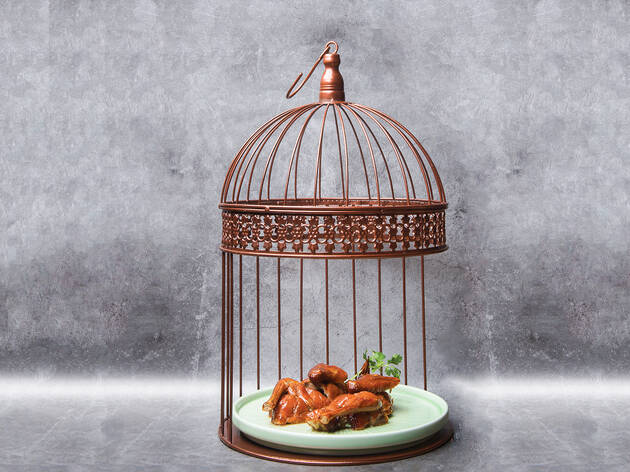 3/5
Photograph: Supplied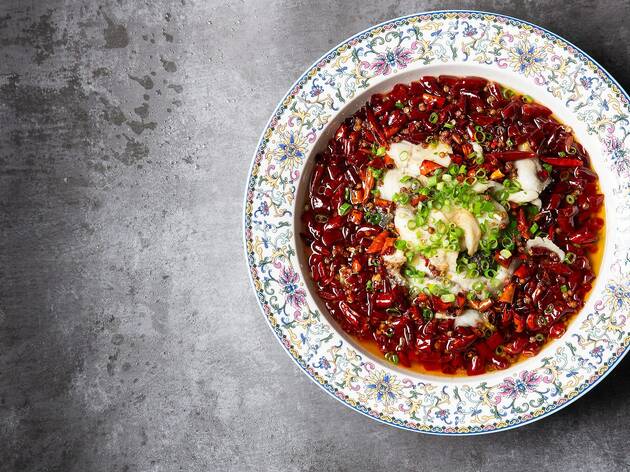 4/5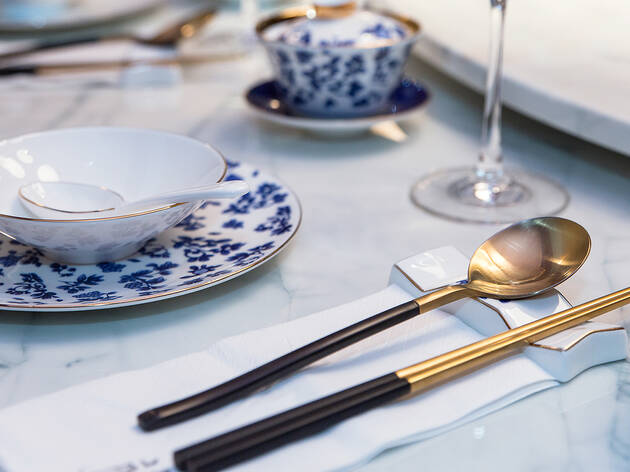 5/5
Photograph: Supplied
Time Out says
[Sponsored] Stop by for modern Sichuan dining that combines the best of Australian produce with traditional techniques and flavours
When someone suggests you visit a Sichuan restaurant in the heart of the CBD, you would be forgiven for expecting dark timber furniture and red-and-gold detailing, but Lan Dining is a Chinese restaurant with a thoroughly modern sensibility. You might never know this light-and-bright dining room was there, tucked away as it is on an upper floor and accessed from a laneway next to World Square, but it's worth seeking out. A recent renovation has added a whole lot of soft millennial pink and woven bamboo to the space, as well as six private rooms for corporate functions, and it has an elegant, restrained style that is more mid century than the stereotype of a higher-end Haymarket restaurant.
Grilled kangaroo kebab is probably not what you were expecting to see on a Sichuan menu, but it's one of their signature dishes, and probably their most spectacular into the bargain. As soft white mist curls out of a wooden boat thanks to a hidden cache of dry ice, while up on deck stand individual skewers of heavily spiced and very tender kangaroo, mushroom, lotus root and red and green chilli. The dish is a homage to an epic tale from the year 208 CE wherein a brilliant military strategist fulfilled an impossible order for 100,000 arrows by sailing boats into enemy territory during a thick fog. Unable to see what they were shooting at but hearing the drums and commotion, the enemy army fired their arrows blindly, landing in the straw soldiers on deck. The ships then returned with a fresh arsenal of arrows.
If you can't go past the classic, bronzed, crackling skin of a Cantonese-style roast duck, order the pigeon. Here they treat the little fowl in a similar manner, with tender meat cooked on the bone and plenty of skin to fight over. But why not stretch your horizons when it comes to poultry and order the tea-and-bark-smoked duck? You get that same richness and golden skin you'd expect from roast duck, but the meat is smoky and fragrant and it comes with thin steamed pancakes and a sweet plum dipping sauce for a new riff on Peking duck pancakes.
Double cooking the pork belly (a traditional technique from the region) means the meat is firm and the fat well rendered, and it comes dressed in a deeply savoury black bean sauce and tossed with king mushrooms slices, fresh ginger and green onion.
It wouldn't be Sichuan dining without a hot pot sitting in pride of place on the table. Here they use hapuka fillets that are cooking in a fragrant broth, oil littered with two kinds of Chinese chilli and two kinds of the Sichuan peppers that give your tongue that hot-and-numbing feeling. They also provide slices of white bread on the side. It's not for making a fish sandwich, but to remove any excess oil from your tender fish as you scoop it from the bowl.
If you're starting to feel the winter doldrums, order the matsutake mushrooms and chicken soup. It takes over 12 hours to create this soothing, earthy broth, which is cooked with Chinese medicinal herbs to give it extra healing powers. It's only available during winter, so it's a good way to show your office cold who's boss.
Sichuan food is gaining popularity in Sydney, with more and more people seeking out its signature spiciness that sets it apart from classic Cantonese dining. Lan Dining is adding another layer of modern styling and refinement again, with creative flourishes and careful produce selection (they only use fish from Australian and New Zealand across their menu), which sets this beautiful, relaxed dining room apart. If you want Sichuan with style, seek them out.
Details
Address:
Lvl 1, 2 Cunningham St
Haymarket
Sydney
2000

Contact:
Opening hours:
Mon-Thu 11.30am-2.30pm; 5.30-10pm; Fri-Sun 11.30am-2.30pm; 5.30-10.30pm
Best selling Time Out Offers