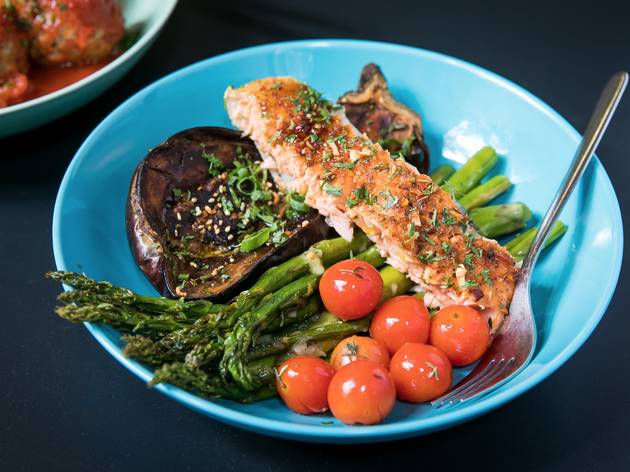 1/11
Photograph: Anna Kucera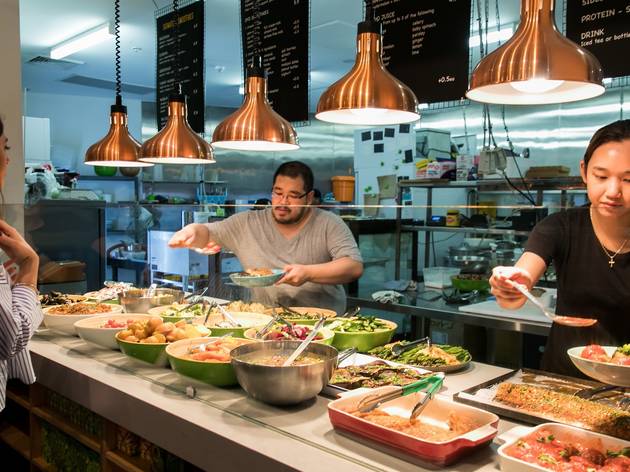 2/11
Photograph: Anna Kucera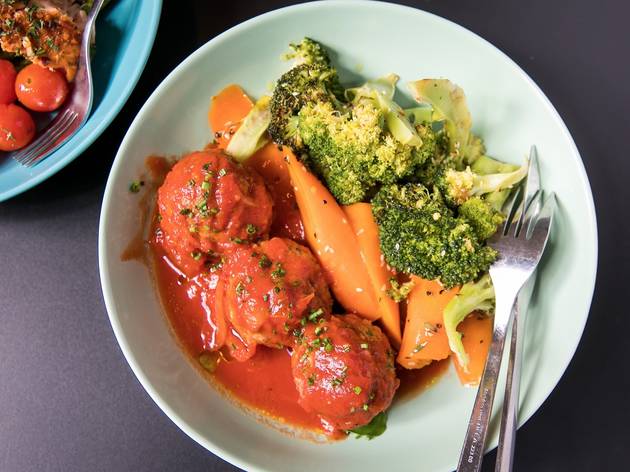 3/11
Photograph: Anna Kucera
4/11
Photograph: Anna Kucera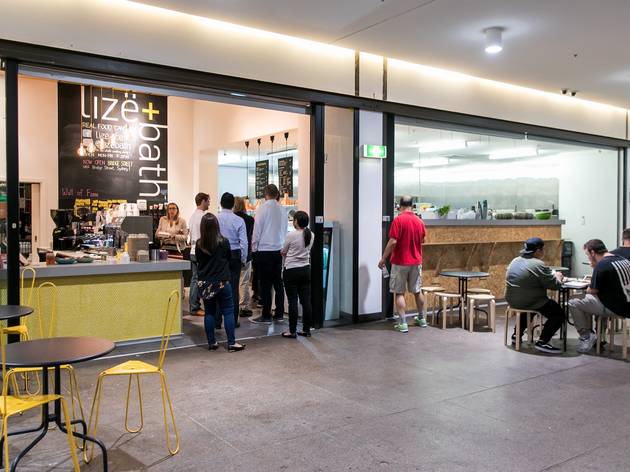 5/11
Photograph: Anna Kucera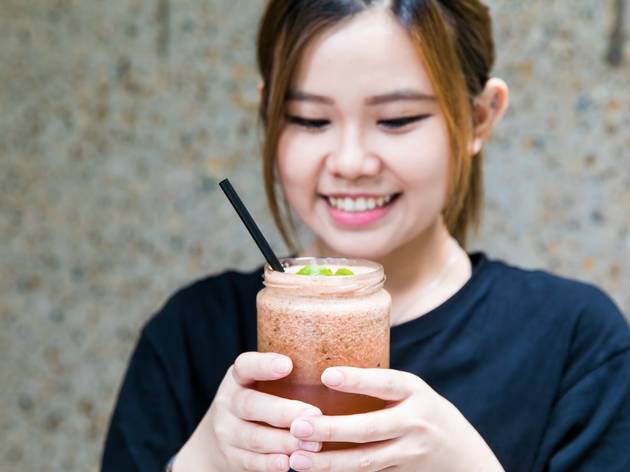 6/11
Photograph: Anna Kucera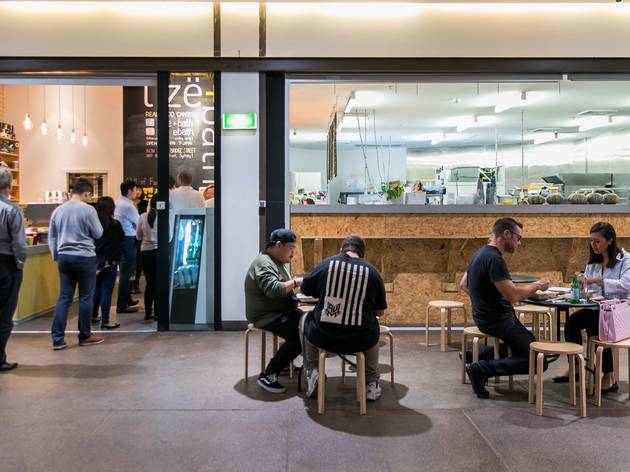 7/11
Photograph: Anna Kucera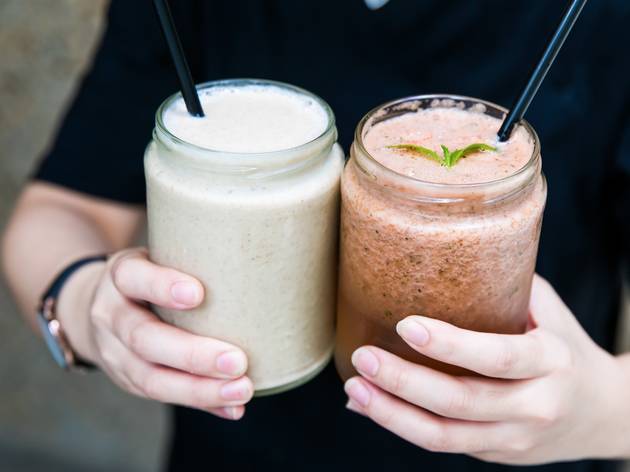 8/11
Photograph: Anna Kucera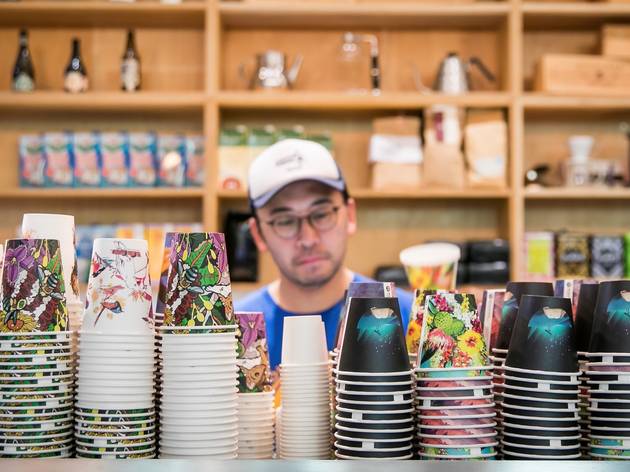 9/11
Photograph: Anna Kucera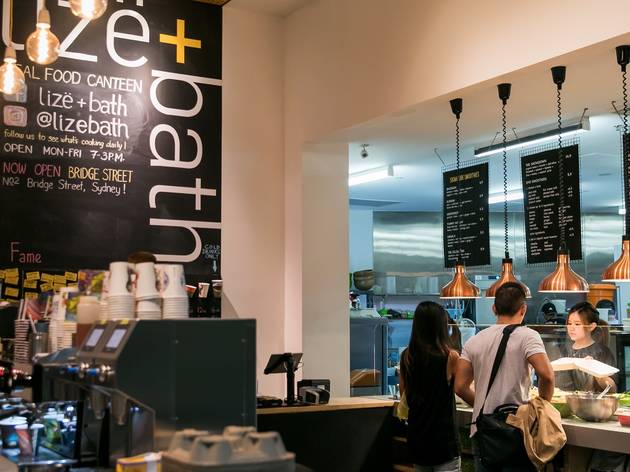 10/11
Photograph: Anna Kucera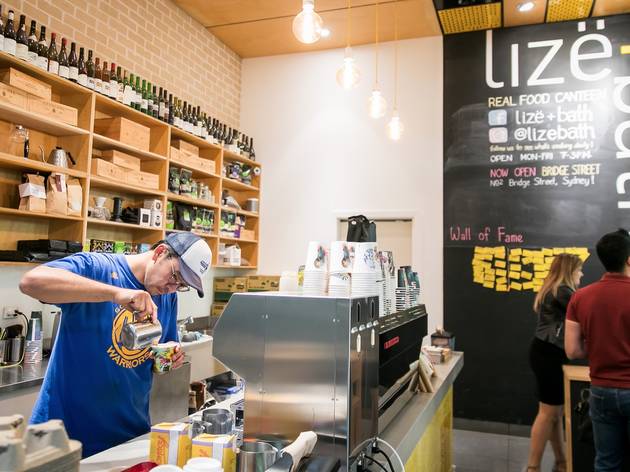 11/11
Photograph: Anna Kucera
Time Out says
Get real food at fast-food prices at this subterranean lunch spot in the CBD
When you think about it, the CBD is really just a warren of underground food courts disguised by a cityscape. Wander around during the lunch rush and you'll see the human inhabitants of the high rises empty into the belly of the city, making a mad dash to the hundreds of subterranean food outlets before their cubicle comrades snake their spot in the queue. But, it has to be said that there's only so much kale one can choke down before the warm glow of white carbs beckons.
That's where Lizë + Bath comes in. It's named for the intersection it lives under (though there's a shinier new outlet over on Bridge Street, too). And while you won't be visiting for the decor, this purveyor of palatable nutrition boasts a vast kitchen and an air-conditioned, bare-bones former shop space next door where you can sit and eat.
Less-than dazzling digs aside, ordering from the super-short, clean-eating menu is a snap for the time and nutrient starved. Plus it's good food that doesn't necessarily taste good for you.
Fill a recyclable box of protein, veg or protein and three veg. A single protein is a scrimpers delight at $7.50 and the standard protein-and-three-veg option still comes in at a cheap and cheerful $12.50. They can't slap marinated Petuna Atlantic salmon on the grill fast enough to quiet the hunger pangs of the midday hordes. Same goes for the gargantuan grilled chicken thighs and meatballs swimming in marinara. A panoply of vegetable-heavy sides lets you pad out your plate with everything from grilled eggplant to a gamut of roasted root veggies, savoury slaw, steamed string beans, nutty mushrooms, slender slices of crunchy cucumber and braised broccoli and roasted cauliflower.
With so many amazing cafes in the CBD this isn't the place for coffee. Instead, neck a hangover healer (watermelon, mint, lime, honey) when you're a dash dusty on a Friday morning, and opt for a smoothie done Columbian-style, with espresso, honey, cacao and coconut milk for a sweet caffeine high. If it's a drizzly morning, order the masala smoothie with warming cinnamon, nutmeg, ginger and cayenne pepper blended with banana and dates for body and sweetness (and a water base, which they should upgrade to nut milk).
The best part about Lize and Bath is that there's not an indigestible, fibrous frond of raw kale (at least on today's menu) in sight and you'll have a pocket jangling with (gold) change from a twenty when you leave. You really have no excuse for that burger now.
Details
Best selling Time Out Offers