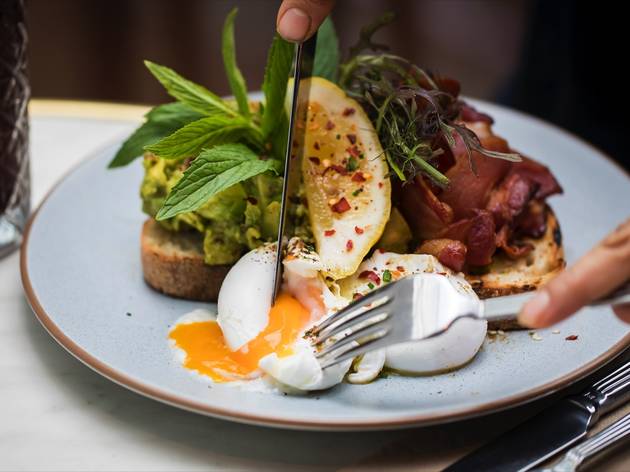 1/21
Photograph: Anna Kucera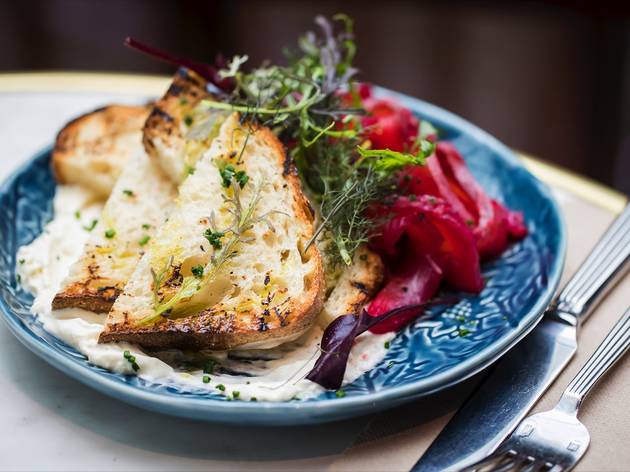 2/21
Photograph: Anna Kucera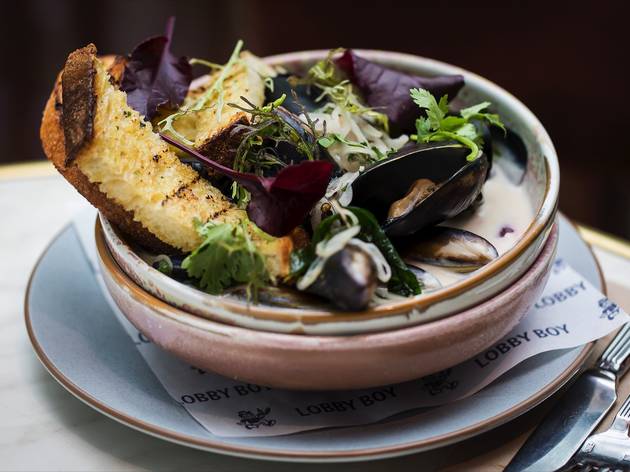 3/21
Photograph: Anna Kucera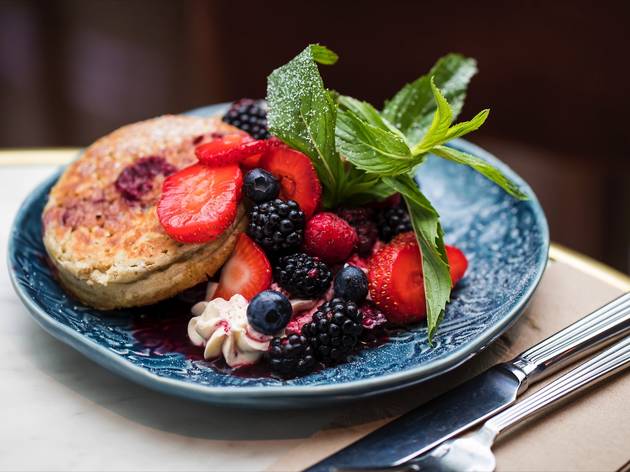 4/21
Photograph: Anna Kucera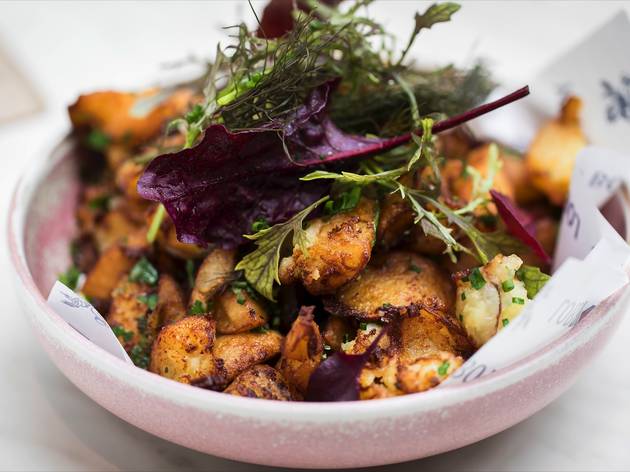 5/21
Photograph: Anna Kucera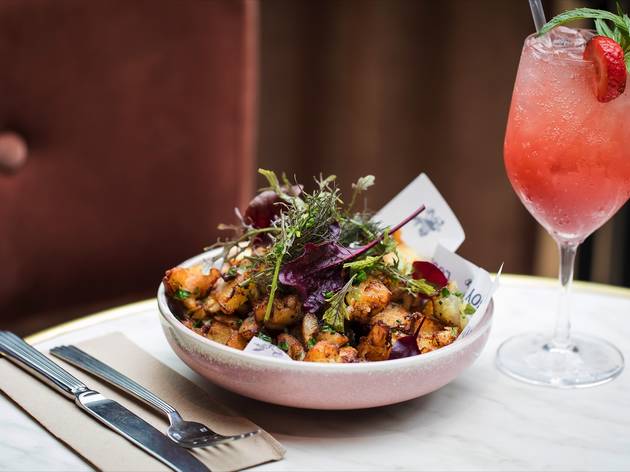 6/21
Photograph: Anna Kucera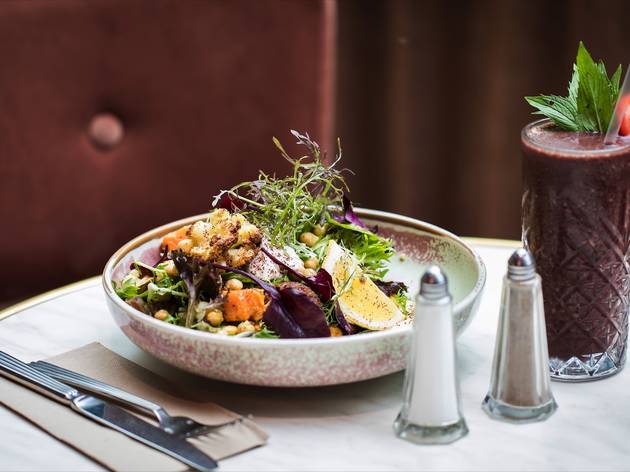 7/21
Photograph: Anna Kucera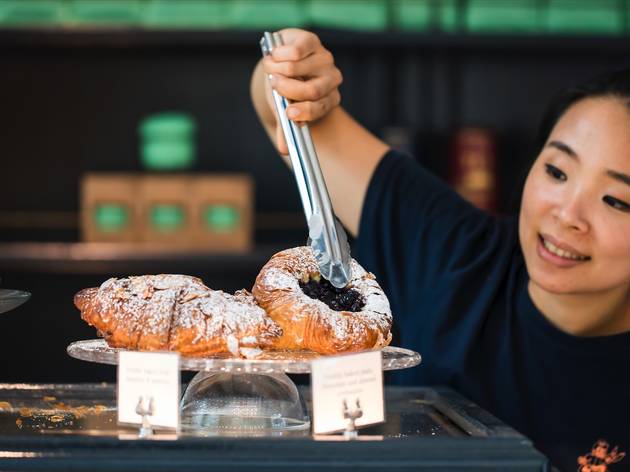 8/21
Photograph: Anna Kucera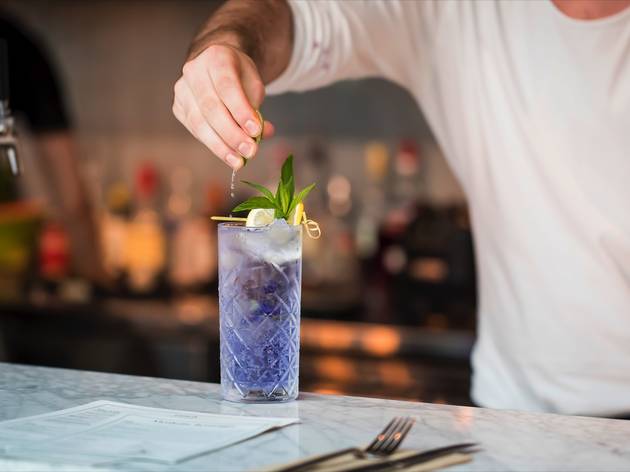 9/21
Photograph: Anna Kucera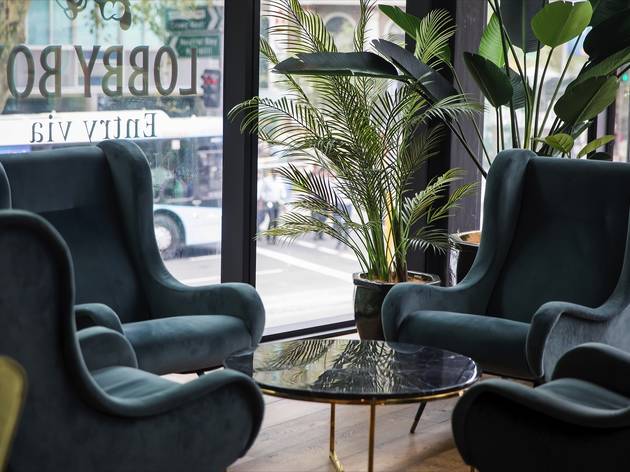 10/21
Photograph: Anna Kucera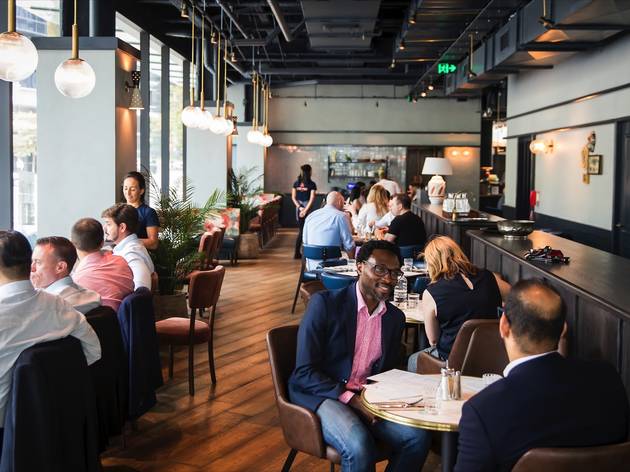 11/21
Photograph: Anna Kucera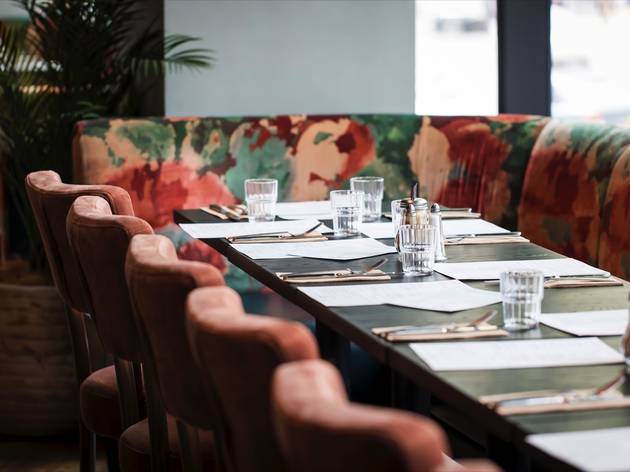 12/21
Photograph: Anna Kucera
13/21
Photograph: Anna Kucera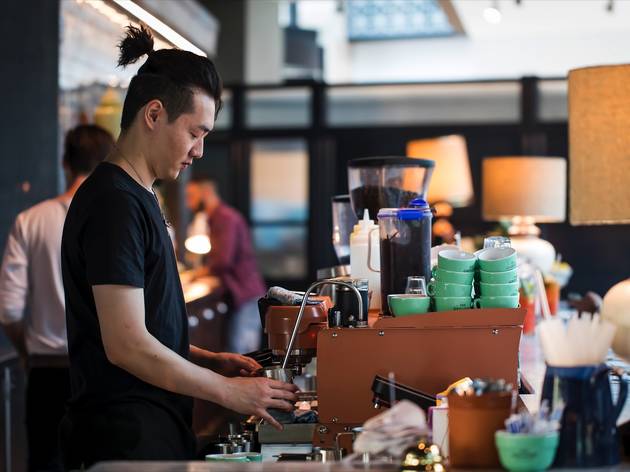 14/21
Photograph: Anna Kucera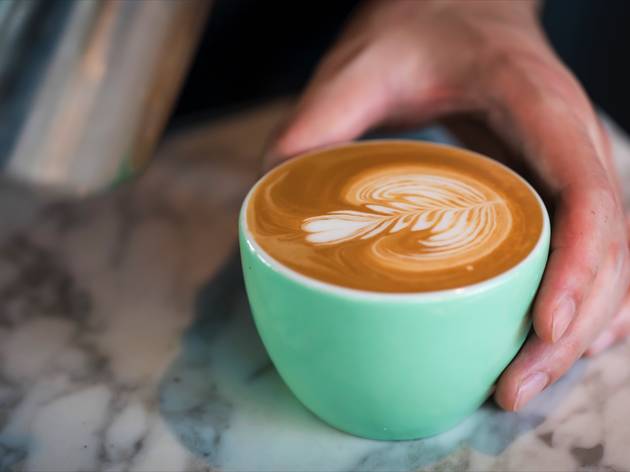 15/21
Photograph: Anna Kucera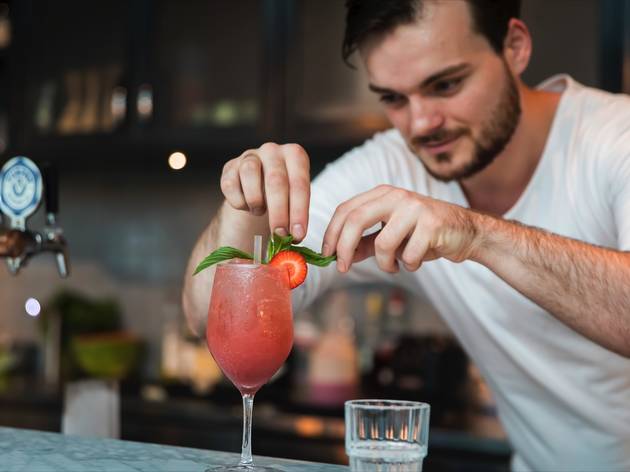 16/21
Photograph: Anna Kucera
17/21
Photograph: Anna Kucera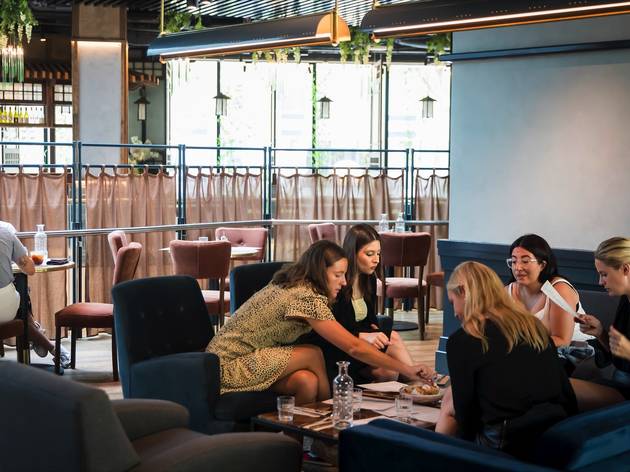 18/21
Photograph: Anna Kucera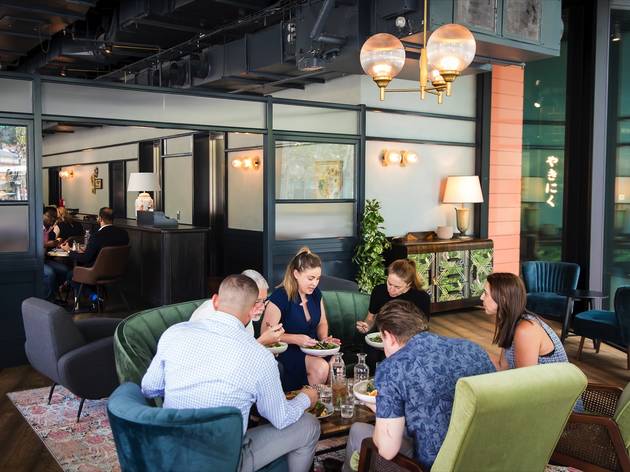 19/21
Photograph: Anna Kucera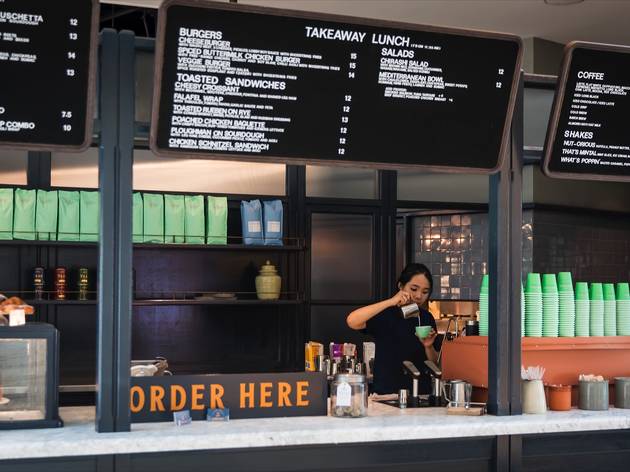 20/21
Photograph: Anna Kucera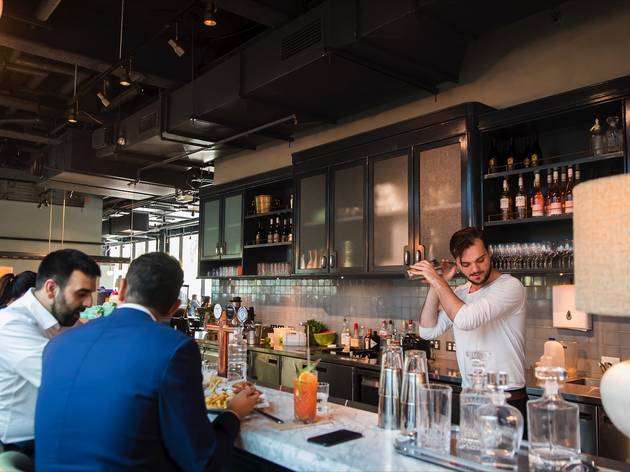 21/21
Photograph: Anna Kucera
Time Out says
North Sydney scores a reliable daytime diner from the team behind the Grounds of Alexandria
When you're dining in a hurry, it can be easy to slip into the pitfalls of mediocrity. While a fridge-cold sandwich shrunk in plastic wrap from a sad display is still a very real lunch possibility in Sydney's other CBD, the tides are turning in North Sydney thanks to a recent influx of dining destinations. Take Hawkers Village, the dizzying food market proffering a taste of Asia, or neighbouring Glorietta, a pizza and wine bar brought to you by ex-Tetsuya's and Frankie's chefs. Now, the team behind the Grounds of Alexandria is joining the fold with Lobby Boy.
We all know this brand specialises in generous servings of fresh, wholesome food and perfectly roasted coffee in beautifully imagined spaces – and Lobby Boy is no exception. Brushed charcoal walls, forest-green banquettes and marble tables in a soaring light-filled atrium isn't necessarily what we've come to expect from "the coffee place down in the lobby", but it's clear here that no expense has been spared. As with the other venues, there is real luxury here, though it's less technicolour Instagram dreamland, and more pared-back, polished and grown-up. The effect is transporting; you'd hardly know you were on a bustling intersection (unless you've paid for metered parking...set that timer).
Like the fit-out, the menu is considered and tailored to all manner of occasions, whether you're dashing to work or have knocked off for a long lunch. They take a seriously (possibly overly) decadent approach to the croissant, stuffing it with spinach and not one or two, but three kinds of cheese and then adding béchamel for good measure. Your cardiologist probably wouldn't recommend the combination of buttery dough and Gruyère, cheddar and Fontina cheeses, and we're not sure the final product is convincing enough to justify the calories.
For a slightly more virtuous alternative, have a crack at the 'Super Bowl', their take on the increasingly popular nourish bowl. Caramelised cauliflower, crunchy and luridly green falafel, lightly pickled veggies and sumac-dusted chickpeas hide a bed of garlicky housemade hummus – always a great test of a kitchen's minerals, and this one passes without a hitch. Elsewhere, dependable classics like toasted crumpets get a polish courtesy of tangy mascarpone and seasonal berry compote, while the chicken schnitty with slaw and minted potatoes really hits the nostalgia spot.
Having one of those days? Lobby Boy's got you covered there, too. A tidy wine list of local and imported drops might ease your midweek slump and won't hurt your wallet either (nothing over $60! In Sydney!), while a pun-riddled cocktail list ("Don't Te-quil-a My Vibe", anyone?) caters to your more fanciful needs. Top it off with some bar snacks like hand-cut steak tartare, steamed black mussels in white wine or a roasted vine-tomato tart and you'll find yourself thinking life in the lobby could be much worse.
This is a team that knows what they're doing and the formula works. Friendly service, great food, and beautiful design have refreshed the standard for lobbies across the city. Maybe the rat race is really worth it after all.
Details
Best selling Time Out Offers