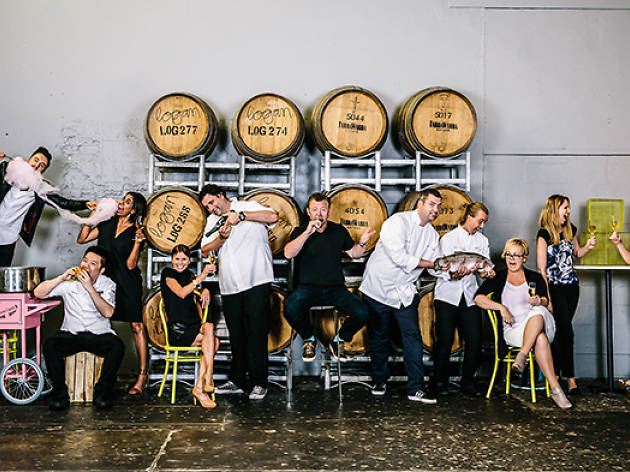 Luke Mangan is on the hunt for a CEO
Wanted: experienced foodies to travel the world eating at some of the best restaurants in the world, apply within
Luke Mangan is on the hunt for a new CEO – that's 'Culinary Experience Officer' – and it could be you! The Luke Mangan & Company is looking for people who are passionate about food and would be willing to spend three months travelling far and wide to enjoy great food and wine around the globe, document it and broadcast it to the world. *Hands raised high* "Me me me me me!"
If that sounds like you – whether you're an Instagram foodie, a blogger or a home cook – then you should sign up. The new CEO will gain access to unforgettable experiences with the Luke Mangan & Company. A pool of seven individuals will be shortilsted to act as food and wine champions. The selection criteria is to find people who love great food, great wines and having a good time.
The selection process will take three months, from May to July, with three stages:
1. The Drinks Connoisseur
In May, Luke Mangan and his team will select a drinks enthusiast to create a signature Austraian cocktail or non-alcoholic beverage that would be served at the Australian Tourism Exchange and at Luke Mangan's restaurants globally.
2. The Talented Home Cook
In June, Luke Mangan will select the best home cook in the nation. Cooks will need to present their interpretation of what Modern Australia looks like on a plate. The finalist will go on to work with Mangan to develop a dish to be included on P&O's cruise ships.
3. The Artisan Supplier
In July, Mangan and his team will find an artisan producer who is passionate about their produce. They'll get the chance to have their produce showcased on Virgin Australia flights in Business class.
Judges include Luke Mangan, a representative from Tourism Australia, P&O Cruise Ships, Virgin Australia and Time Out's own Restaurants and Cafes editor Freya Herring.
Good luck, foodies!
Hurry - entries close April 30. Visit the website for details.
Best selling Time Out Offers