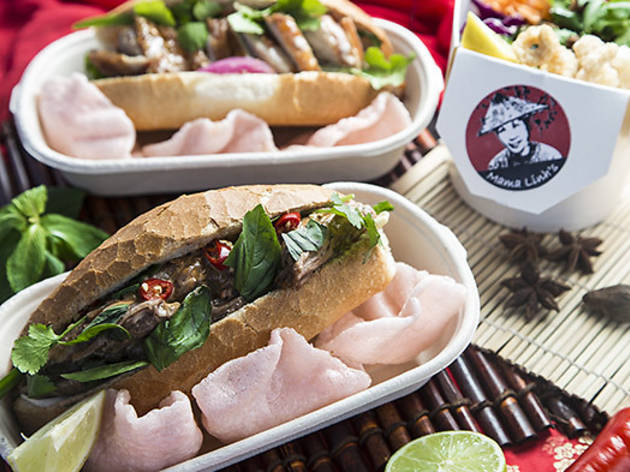 1/9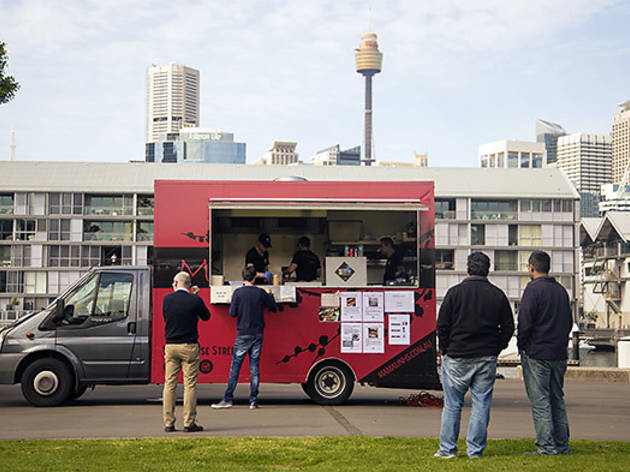 2/9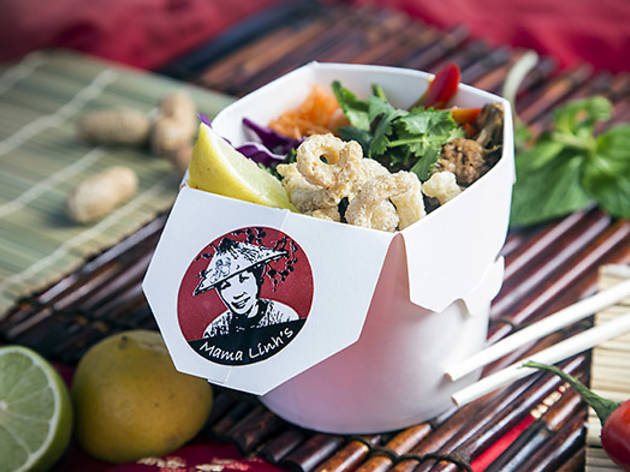 3/9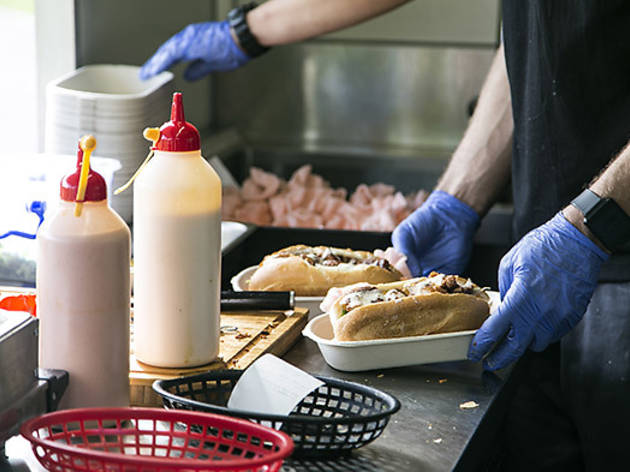 4/9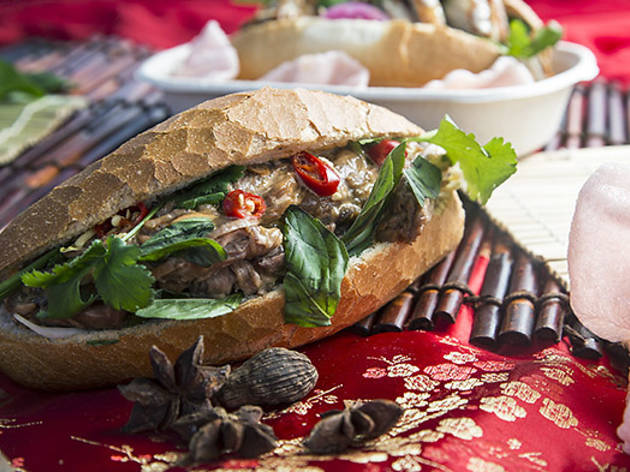 5/9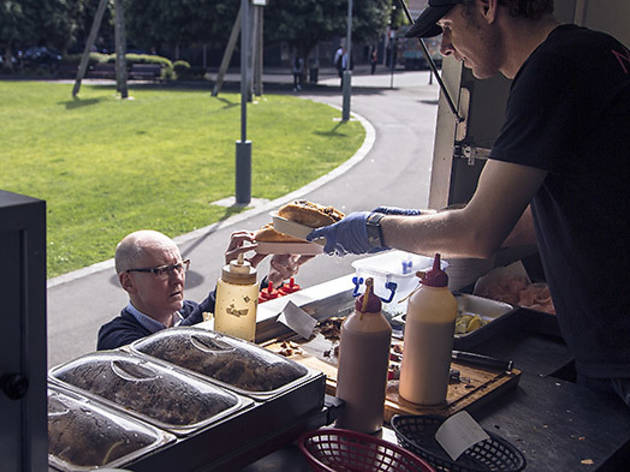 6/9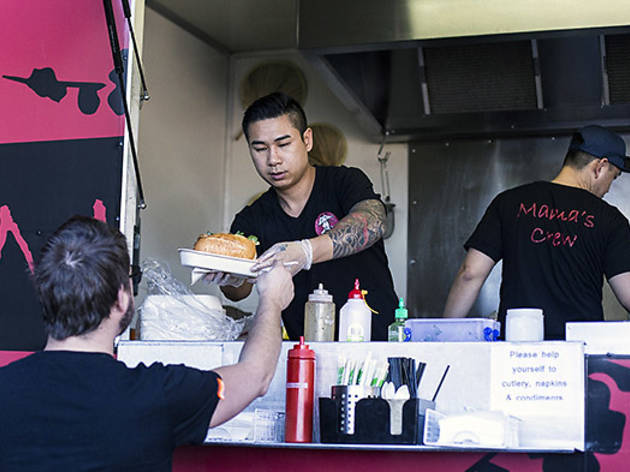 7/9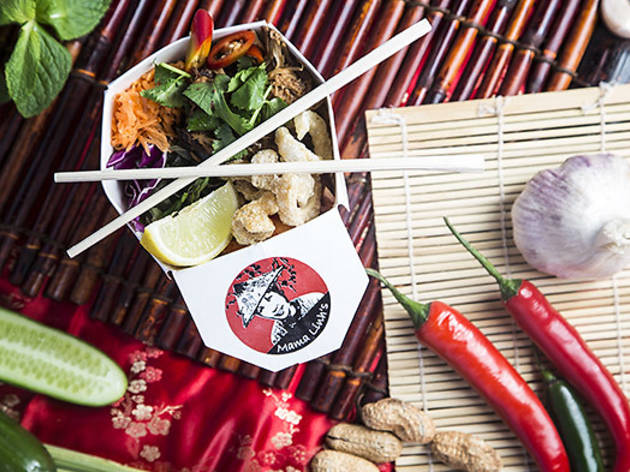 8/9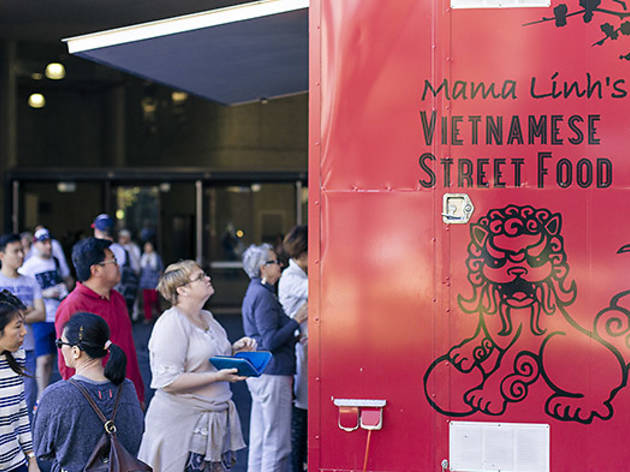 9/9
Time Out says
Mama Linh's food truck serves Vietnamese street food with an Australian accent
Arguably the best food you'll get in South East Asia is on the street. The pace is frantic, the flavours will burn a hole in your chest, and the aromas force you to stop on the street and order lunch number two.
And so it is at Mama Linh's food truck. But this is no ordinary street food – here the pho is in a roll and the rice noodle boxes are replaced with the buckwheat variety. After uploading the Sydney Food Truck app to find out today's location – Metcalfe Park in Pyrmont – we ventured off to try this place out.
First, to that roll. Beef has been slow cooked for over 18 hours in a pho masterstock, so it takes on all those clove, anise and cinnamon flavours. It's super tender and plenty of it is stuffed into a crisp-edged baguette, along with Vietmanese mint, crunchy carrot, beansprouts and onion, and something called "pho soup mayo," which sounds ominous (we've never felt the need to order a side of mayo with our pho before). In this context, though, it works. It's like the pho guy and the banh mi lady ran off together and merged their crafts into one delicious sandwich.
If you can fit it, order the "fully loaded" salad too. On top you'll find hot, charred swathes of thinly sliced beef and curls of crisp pork crackling. Dig a little deeper and you'll get house-made Vietnamese kimchi, all sour and fermenty with a nice savoury kick. Dig deeper still and there's a salad of julienned carrots, bean sprouts and lightly pickled onions, among fragrant herbs like mint and coriander. There is cucumber for crunch and spring onions for added heat. The thin, chewy buckwheat noodles that lie at the bottom need only be tossed through to transform the layers into a fully-fledged salad of the gods. Grab some of the complimentary sriracha sauce on the side and heat things up even more.
There are other rolls on the menu – a crispy chicken one which, although tasty, needs more sauce amongst all that salad (there's always sriracha for that though), as well as chilled, milky Vietnamese tea. Service is fast and furious while still being polite, and although the chilli could be amped up in each dish, the seasoning is bang on. Vietnamese street food with a Sydney-fied twist is here, and we're loving its work.
Details
Best selling Time Out Offers