Max Brenner High Tea at the InterContinental Sydney Double Bay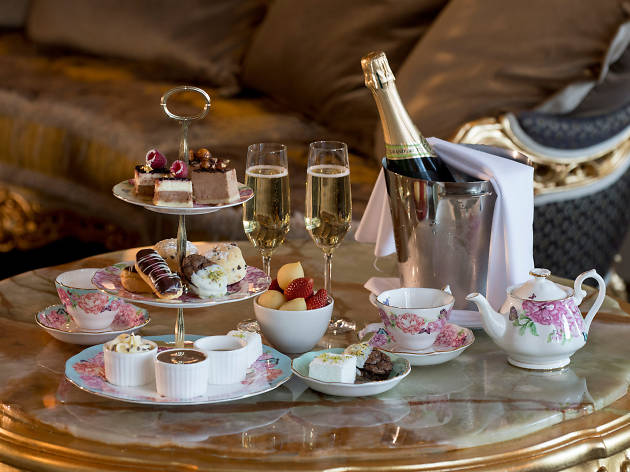 Calling all chocolate lovers – have we got the high tea for you
Here's one way to ease the pain of another whole month of winter in Sydney. Stillery Cocktail Bar at the InterContinental Sydney Double Bay is hosting a chocolate high tea created by the Max Brenner chocolatiers. You're welcome.
The Max Brenner Signature High Tea is a three-tiered stand of unique creations including a chocolate caramel cheesecake, choc chip scone, éclair, white and milk duo mousse, fudge cookie and chocolate lick dip.
Costing $59 per person, the high tea comes with a pot of warm, pure melted chocolate, fruit, whipped cream and tea or coffee. For an additional $10 you can add on some savouries too, and Champagne paring is $20.
If you have littlies in tow they can have the kids' high tea, which is $27 for a fudge cookie, chocolate caramel cheesecake, lime coconut marshmallow and chocolate lick dip with strawberries.
It's the perfect winter treat to enjoy next to the fireplace and it's available every weekend in August.
Be sure to reserve in advance, chocoholics. You're not going to want to miss this one.