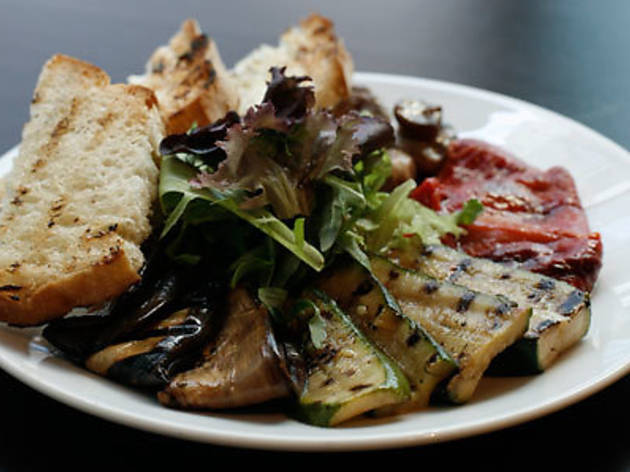 Time Out says
Built in a gothic revival style church and doubling as an art gallery is this new addition to Chippo. While the cool, polished concrete space works well in galleries and the right restaurants, to our mind a tapas barslash- restaurant needs something a little warmer and friendlier in terms of décor.

The cocktail list is encouraging – they know their drinks and there's nothing frilly on the list. A Mojito (rum, lime, mint and soda) is all well and good but you might want to try something gutsier like a Margarita (tequila, Cointreau, lemon juice and lime) if you've had a hard day.

But the tapas are slightly disappointing - wagyu meatballs with tomato sauce are a little measly portion wise, while calamari and chorizo doesn't have the rich flavour you might expect from good, peppery chorizo – it falls flat.

John Rankin's menu is surprisingly safe for a man who's done time in the kitchens of Astral and Quay. A salad of honey roasted beetroot with goat's curd is well balanced in terms of acid and sweetness but predictable and while pork crepinette works well with a bed of white bean puree, what's with the puddle of jus? The passionfruit brulee is confusing – the acid from the fruit seems to have affected the cream and tastes more like yoghurt, than anything.

Your best bet is to try the cocktails with a few tapas on the side for ballast. Don't make the mission unless you're in the 'hood.
Details
Users say