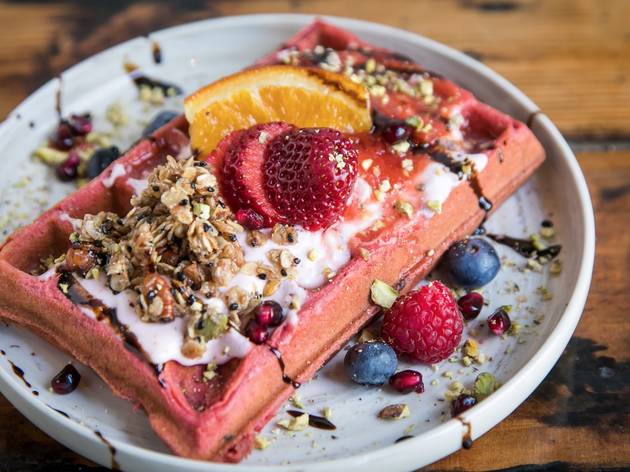 1/11
Photograph: Anna Kucera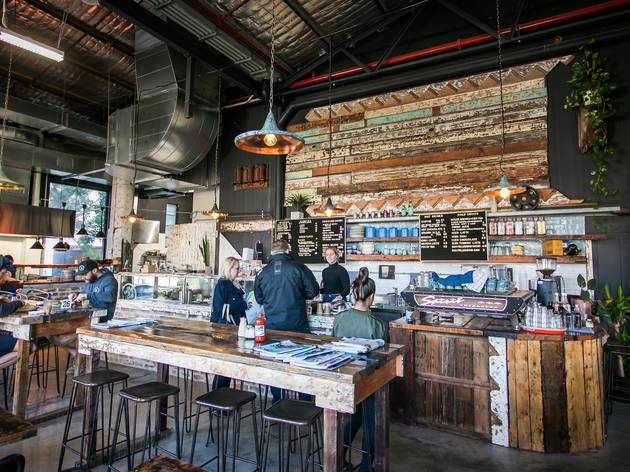 2/11
Photograph: Anna Kucera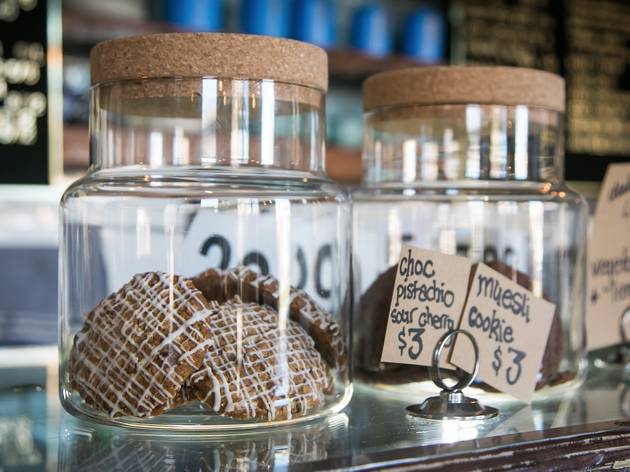 3/11
Photograph: Anna Kucera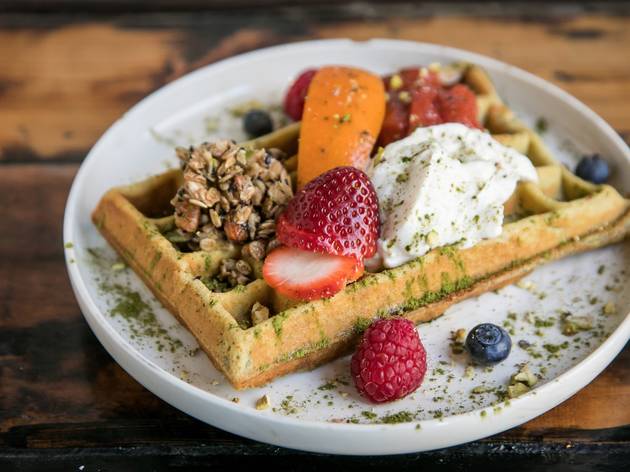 4/11
Photograph: Anna Kucera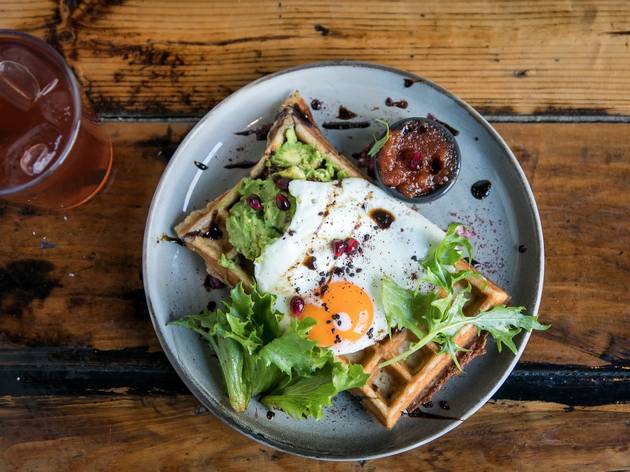 5/11
Photograph: Anna Kucera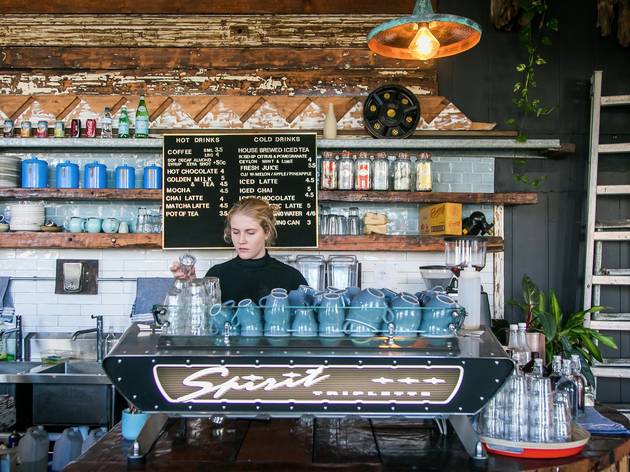 6/11
Photograph: Anna Kucera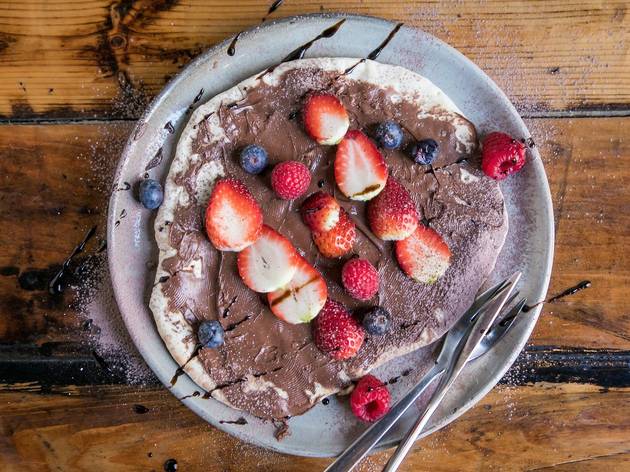 7/11
Photograph: Anna Kucera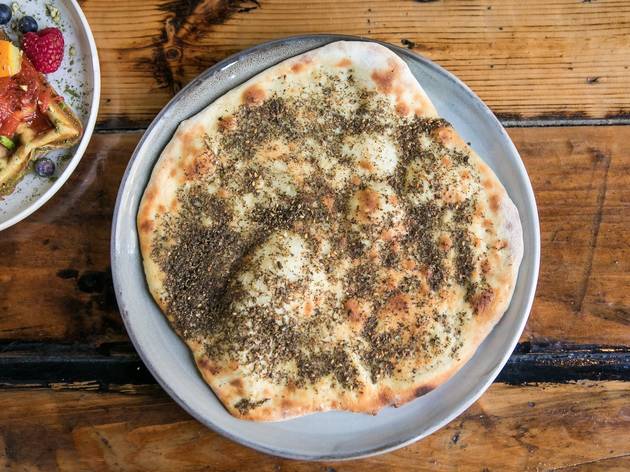 8/11
Photograph: Anna Kucera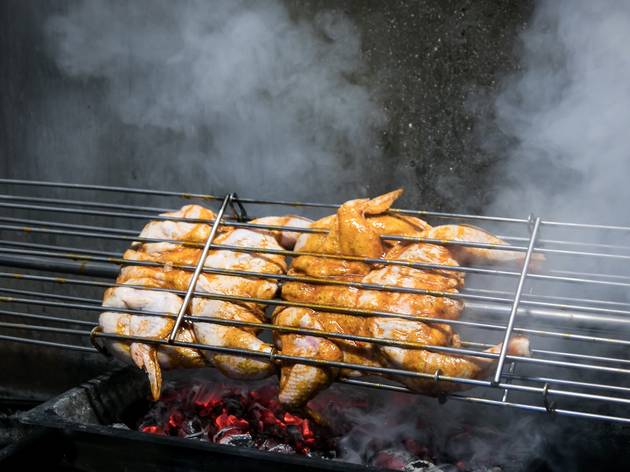 9/11
Photograph: Anna Kucera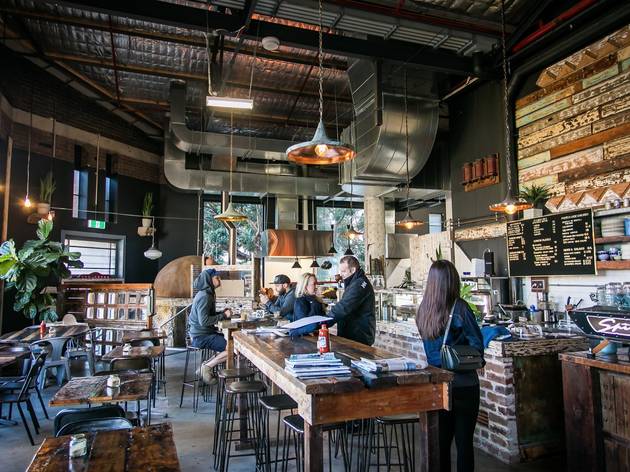 10/11
Photograph: Anna Kucera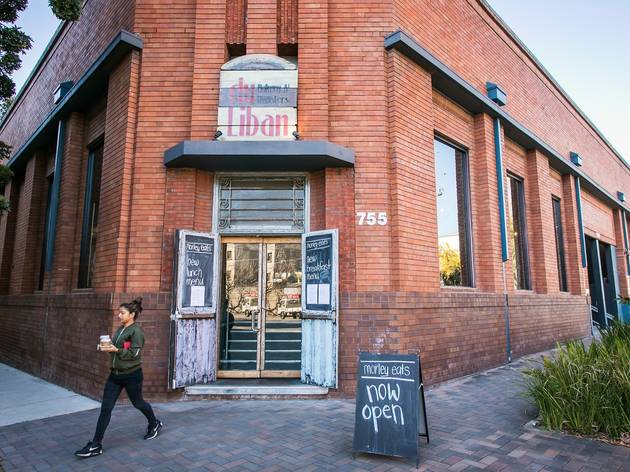 11/11
Photograph: Anna Kucera
Time Out says
A Rosebery café reboots itself, transforming from a Middle-Eastern bakery to an international smorgasbord. Breakfast pizza or matcha waffles, anyone?
Avocado on toast: we've all been there, done that. At Morley Eats in Rosebery, you can get your avo fix on a hash brown waffle instead. The café's reboot of the breakfast staple comes with a fried egg and sweet chilli jam – and it's not the only act of reinvention going on here. This venue originally was an offshoot of Du Liban, a Lebanese bakery that owners Raed Malas and Dorrie Krahe opened in Marrickville two years ago. But the 2018 postcode didn't respond in the same way, so the couple went into reset mode and rebranded the café as Morley Eats.

They retained the industrial interiors (a mix of recycled furniture, distressed wallpaper and exposed brick in keeping with the heritage building's origins), but gave the menu an international outlook. There's Portuguese chicken, shakshuka and matcha waffles on offer. In fact, Morley Eats seems to be challenging itself to make as many different culinary styles coexist as possible.

Want your waffles Belgian-style or in a Pantone-bright batter that resembles American red velvet cakes? You got it. Your schnitzel as a Persian crumbed chicken patty with lettuce and dill aioli, on a burger? Breakfast can come in the form of Lebanese-style pizza, in #cleaneating format (kale pesto with rocket, cherry tomato and egg) or never-too-early-for-dessert guise with Nutella and strawberries.
Morley Eats basically hasn't met a border it didn't like crossing – this round-the-world ticket menu leaves behind menu clichés like relatives at a departure gate. So yes, there is a quinoa bowl – but it comes with za'atar dip. There are eight kinds of breakfast pizza – from a simple za'atar cheese, tomato and olive version worth considering, to a smoked salmon, goat's cheese and egg offering, spinach and sujuk sausage version and even the aforementioned Nutella and strawberry dessert pizza. And while the hash brown waffle may not be a giant fried potato gem pressed into a crunchy, griddled shape (a dream co-sponsored by your hangover) – the soft potato shreds folded into the waffle batter still make for a good toast substitute. Flavour-wise, it's probably closer to a pancake than a hash brown, but nevertheless plays nicely with the accompanying fried egg, chilli jam and scattering of greens and pomegranate seeds.
Another standout at Morley Eats is its signature Portuguese chicken, which is basted in bay leaf powder, cumin, chilli, garlic and lemon – and served with a mild piri piri sauce and generous sides, including a good Jenga-stack of herbed fries and Persian-style rice streaked with star anise, sultanas, harissa and slivered almonds.
The drinks follow the "keep everyone happy" template: there are turmeric and matcha lattes, iced teas (try the rosehip, citrus and pomegranate), various juices and the coffee's a good all-rounder by a local roaster the owners have worked with since starting Du Liban in 2015.
Morley Eats will be adding vegan sweets to its menu and extending to evenings in the future – it's part of its conspiracy to make the people of Rosebery regulars. While the menu can be a little inconsistent at times, the cafe's attempt to be all things to all people mostly works. Think global and attract locals seems to be Morley Eats' motto, but its appeal extends well beyond the 2018 postcode.
Details
Best selling Time Out Offers