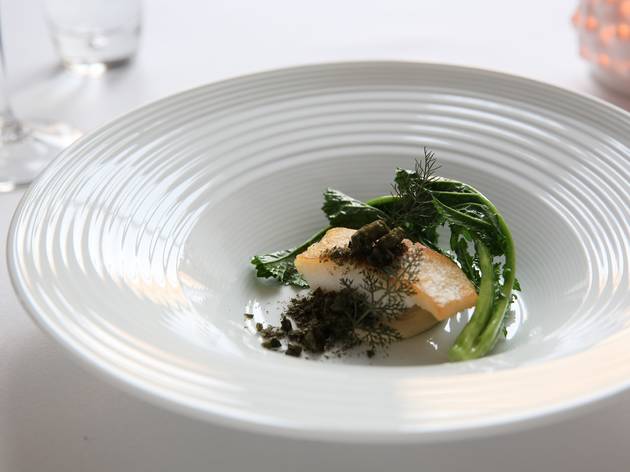 1/8
Photograph: Anna Kucera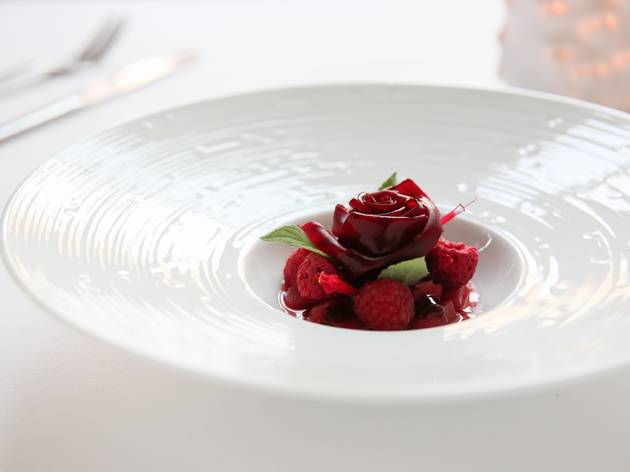 2/8
Photograph: Anna Kucera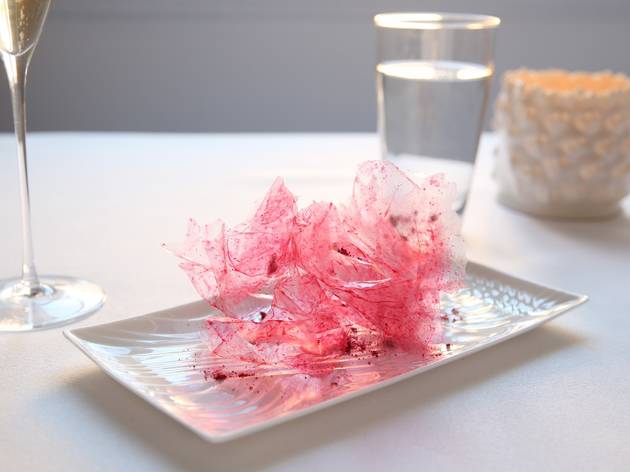 3/8
Photograph: Anna Kucera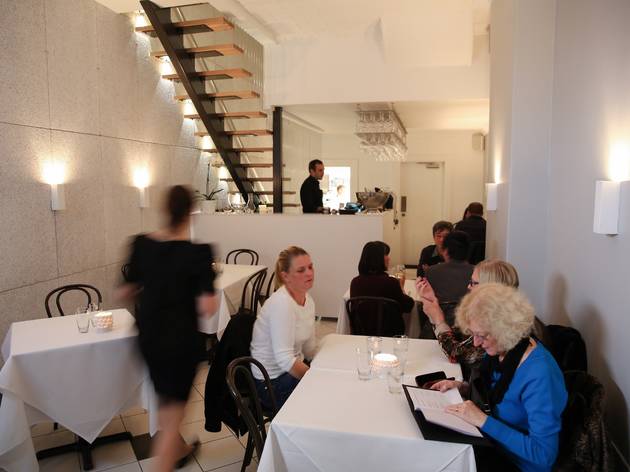 4/8
Photograph: Anna Kucera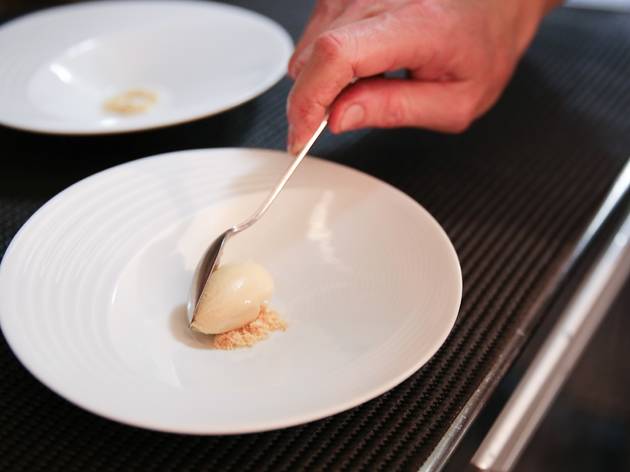 5/8
Photograph: Anna Kucera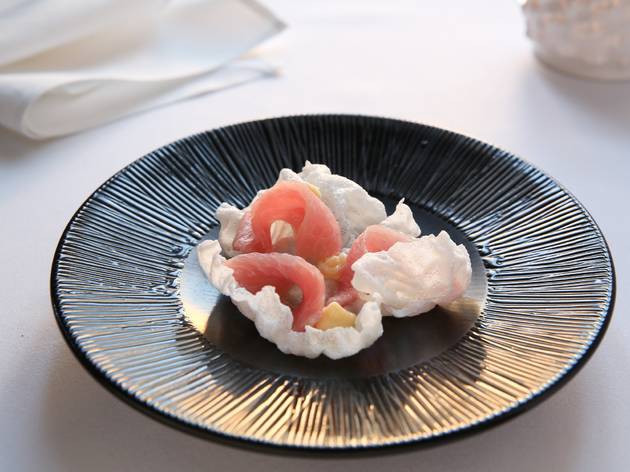 6/8
Photograph: Anna Kucera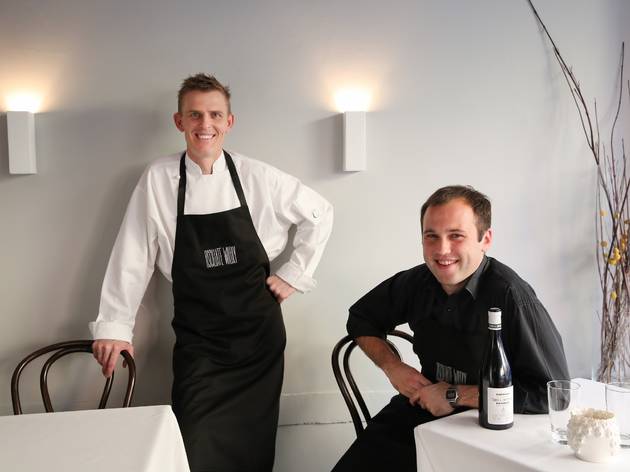 7/8
Photograph: Anna Kucera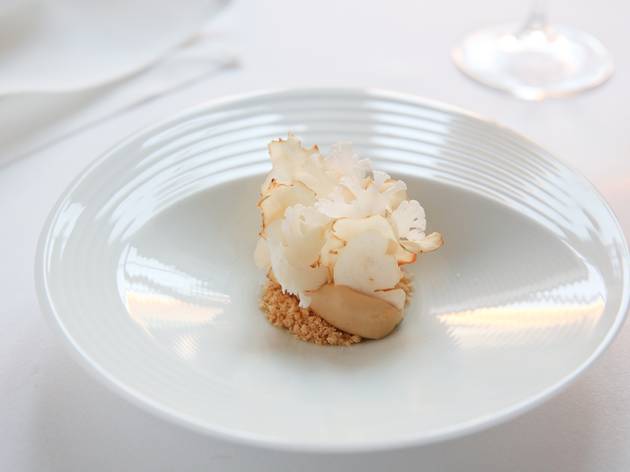 8/8
Photograph: Anna Kucera
The new-look Oscillate Wildly is better than ever
In
Newtown
, some things change while others stay very much the same. The back streets and courtyards are still perfumed by the rich, ripe smell of reefer; fluoro dreads and stacked boots still walk the streets lined with fair-to-average Thai food. But there's been a tectonic shift on the Newtown plate. Besides being Sydney's premier alt-suburb, it's become a town of small bars, craft beers, cocktails and excellent coffee.
Oscillate Wildly is still a tiny progressive restaurant just down the road from the
Courthouse Hotel
. But things are a little different inside. The spare little 30-seat room has been painted bone white, and they've opened upstairs as a 16-seat private dining room. You can still BYO on Tuesdays, and they're still playing great music and the food steadfastly remains chef Karl Firla's own.
The first few courses are little snacks – welcoming bits and pieces that get you settled, like a warm, malty sourdough roll with creamy house-churned butter and ribbons of smoked lardo. Sashimi-grade yellowfin tuna belly lolls over a puffed rice crisp, enriched even further with whipped nibs of smoked butter. That rich, smoky fat with a delightful crunch is a theme Firla's obviously enjoying at the moment, and we're right there with him.
But it's the blood plum and cassis-flavoured edible paper – it's like eating flavoured, melty cling film – that sets the tone for the nine-course tasting menu. Especially when chased with a piece of sugarcane infused with a gin and tonic, sitting in a little glass of crushed ice. It's like a furry, alcoholic frosty fruit.
There's a lot of buzz for the restaurant and you can see why. Firla's doing the best food we've ever had at the restaurant, which has been operating for a decade (even helmed by
Sixpenny
's Dan Puskas and Jimmy Parry). He's cooking celeriac in malt. Making stinky cheeses into foam to serve with garlic custard. Serving heavily marbled wagyu on egg yolk with white radishes – a dish that's all musk and bite.
It's not just the food that's stepped up. The wine service by James Sexton is a far cry from the early days of BYO Yellowtail, skipping seamlessly from a glass of dolcetto to a half bottle of Trocken riesling. A piece of pan-roasted Murray cod with oyster cream, rapa and liquorice dust is lifted and accentuated with a glass of Bonny Doon vineyard's Le Cigare Blanc. Who doesn't like a wine made in Santa Cruz inspired by UFO sightings in Chateauneuf du Pape during the 50s?
Firla's desserts are pretty much all rap-your-knuckles-on-the-table marvellous. The beetroot rose is probably the one all you restaurant geeks've heard about already (compressed beet ribbons shaped into a perfect little tea rose), but we're here to give you a taste of the other guy: a choc-scape of sorbet, soil and 'glass' all resting on a little hillock of eucalyptus-infused mascarpone. A bit like an Aussie after-dinner mint, really.

Word to the wise: don't eat that sweet little white lozenge sitting in a dainty dish, even if you really want to. It's an inflatable napkin. We decide to chance it and put it in our mouths anyway. "I'm going to have to get you to sign a waiver if you do that," says Sexton. Is that the restaurant equivalent of "not on my watch"?
Venue name:
Oscillate Wildly
Contact:
Address:
275 Australia St
Newtown
2042

Opening hours:
Tue-Sat from 6.30pm