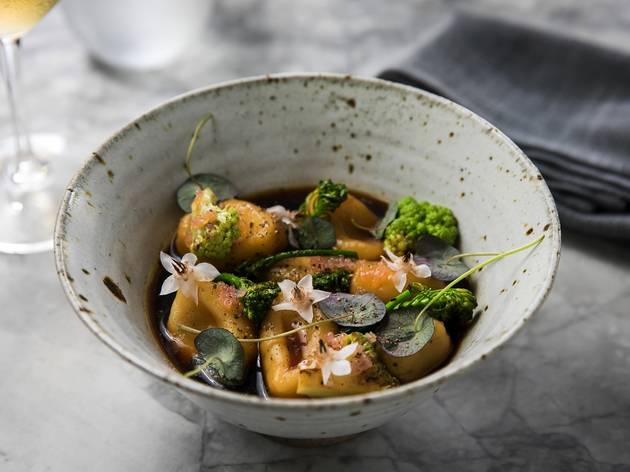 1/14
Photograph: Anna Kucera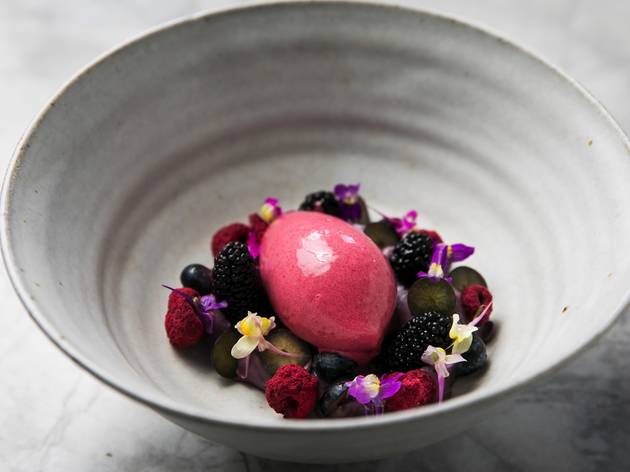 2/14
Photograph: Anna Kucera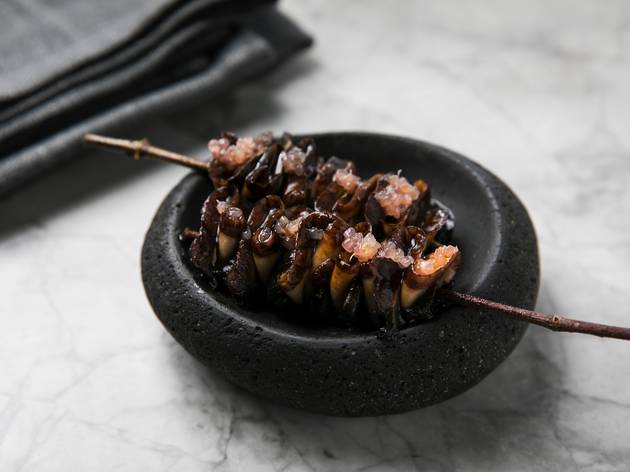 3/14
Photograph: Anna Kucera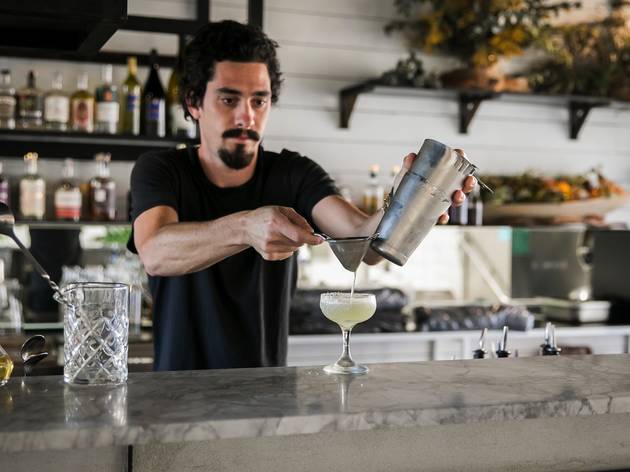 4/14
Photograph: Anna Kucera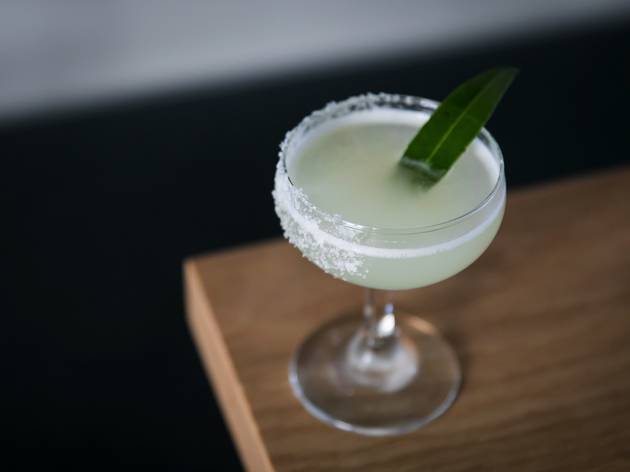 5/14
Photograph: Anna Kucera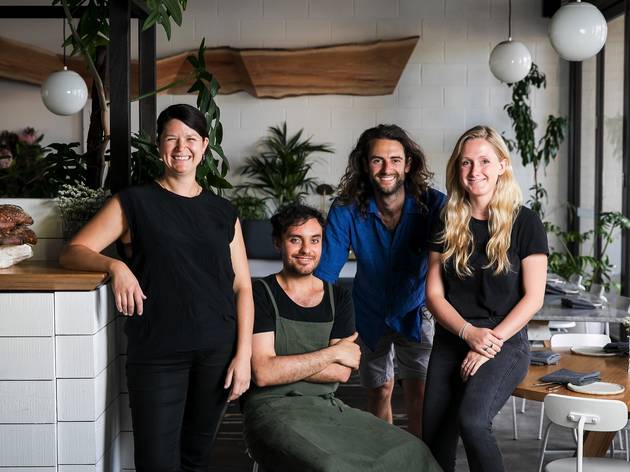 6/14
Photograph: Anna Kucera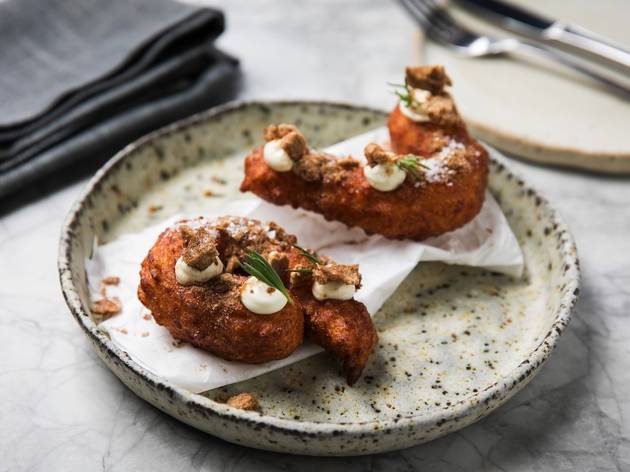 7/14
Photograph: Anna Kucera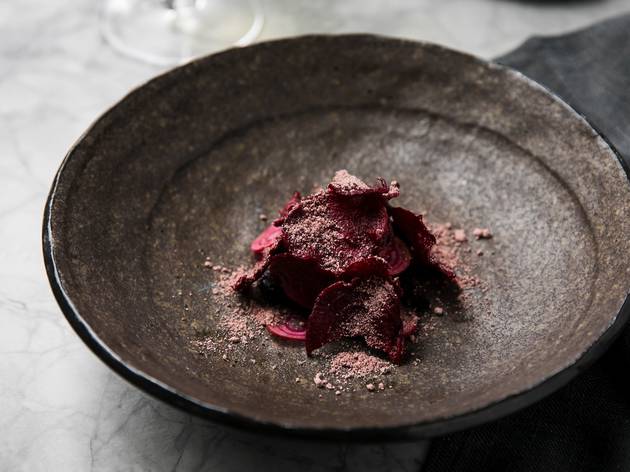 8/14
Photograph: Anna Kucera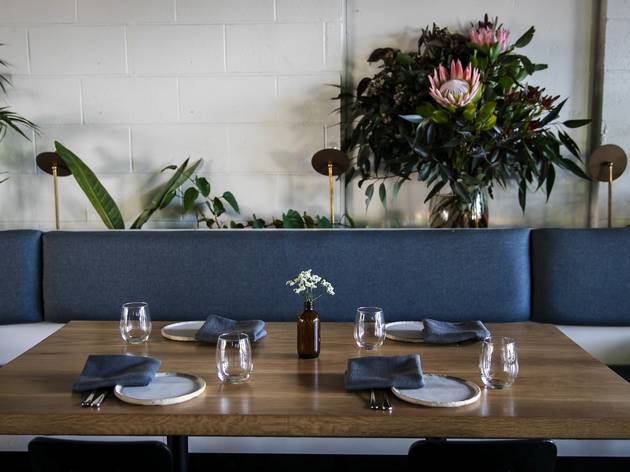 9/14
Photograph: Anna Kucera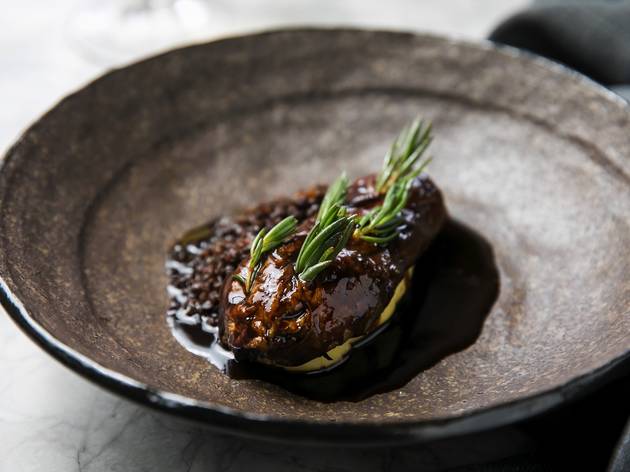 10/14
Photograph: Anna Kucera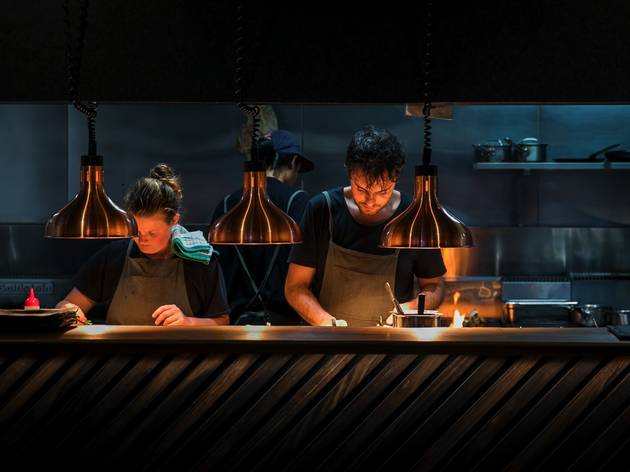 11/14
Photograph: Anna Kucera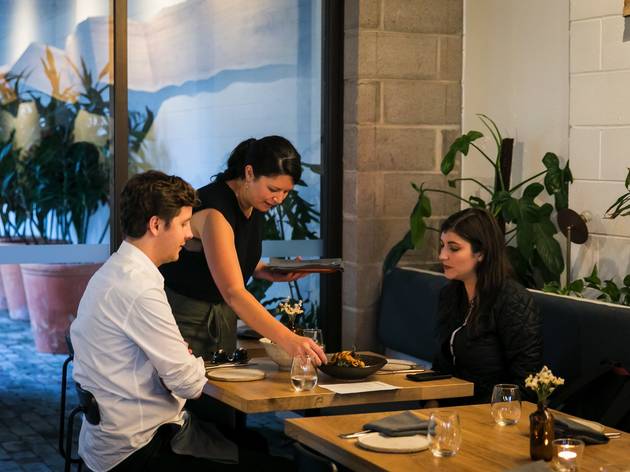 12/14
Photograph: Anna Kucera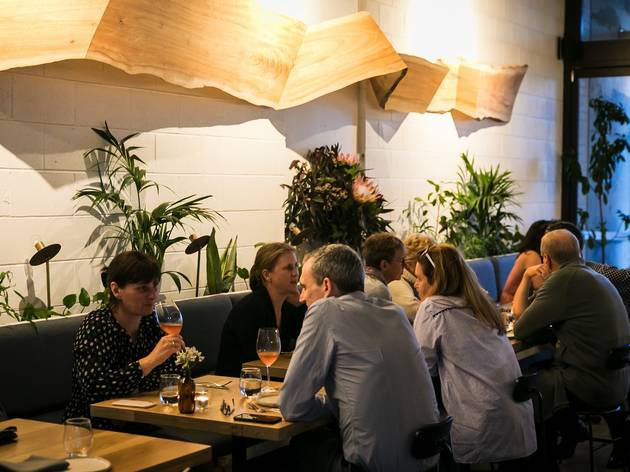 13/14
Photograph: Anna Kucera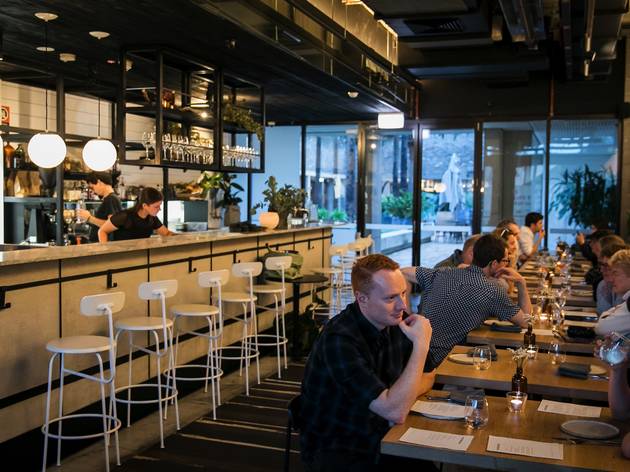 14/14
Photograph: Anna Kucera
Time Out says
Vegan dining that will change hearts and minds has landed in Danks Street
It certainly doesn't look like a vegan restaurant. This very modern dining room tucked inside a Waterloo complex of designer appliances and homewares stores gives nothing away about its politics or affiliations. The big glassed-in room, indoor plants, clean lines, solid timbers and open kitchen could be the armature of so many trendy new dining destinations.
The clientele are no help either. There's nothing linking the groups of ageing boomers in sensible and expensive knitwear, uni students celebrating someone's birthday and date nights around us. It's about as broad a cross section of inner Sydney as you'll find in the wage bracket that allows for regular dinners out. Paperbark might be a vegan restaurant, but it's also a stereotype free-zone.
Luxurious, slippery ribbons of smoked portobello mushroom, threaded onto a twig and bedazzled with finger lime pearls, rest on a macadamia cream smoked with paperbark. It's a king hit of flavour and texture and it's only the opening act. This is the kind of cooking that is so delicious that ethics don't even come into play with your decision to order a second round.
A silky pumpkin purée on a charcoal tostada is barely one bite, so if you're hungry a more impressive follow-up is two long savoury potato churros sprinkled with freeze-dried vinegar. The core is as soft and yielding as mash, and the seasoning frames it as a fancified version of chip shop potato scallop.
That same soft potato is the foundation of a bowl of sticky gnocchi that are doing a very good imitation of Japan's glutinous rice cake mochi. They might have been too much starch if it weren't for a balancing ladle of umami-dense mushroom broth. All that savoury saltiness, when combined with asparagus and new season broccolis, is a dish that isn't quite Italian in flavour, but neither is it distinctly Asian.
Organic hazelnuts brought in from a farm in Orange are ground into a paste, which when mixed with salted rhubarb and served with dijon-cured beetroot and beetroot crisps ends up something a little sweeter than the word pâté would suggest – it reminds us of fruit and nut chocolate.
For more resolutely savoury thrills order a supple strip of smoked eggplant, sheared of its purple skin, glazed and laid out over a secret savoury pocket of mushrooms, over yet more mash – it resembles a giant uni nigiri, but tastes much closer to a classic British roast dinner. The sharpness of the Davidson plum sauce brings the earthy flavours into focus, but the side of crunchy but chalky lentils we could take or leave.
Anyone who is holding fast to ideas of plant-based eating that centre on unseasoned vegetable protein and an excess of legumes needs to wake up and taste the strawberry and eucalyptus sorbet. It's every bit as refreshing as Paperbark itself – a highly accessible, sustainable, beautifully styled, and downright delicious take on vegan dining.
Details
Address:
8/18 Danks Street
Waterloo
Sydney
2017

Contact:
Opening hours:
Mon, Wed, Thu 6–10pm; Fri, Sat 6pm-midnight
Best selling Time Out Offers