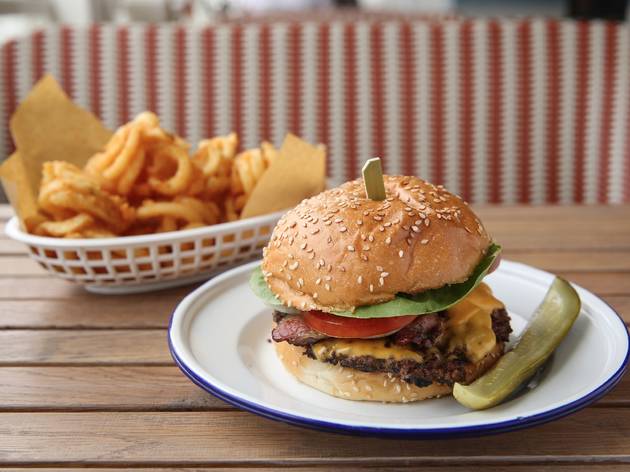 1/13
Photograph: Anna Kucera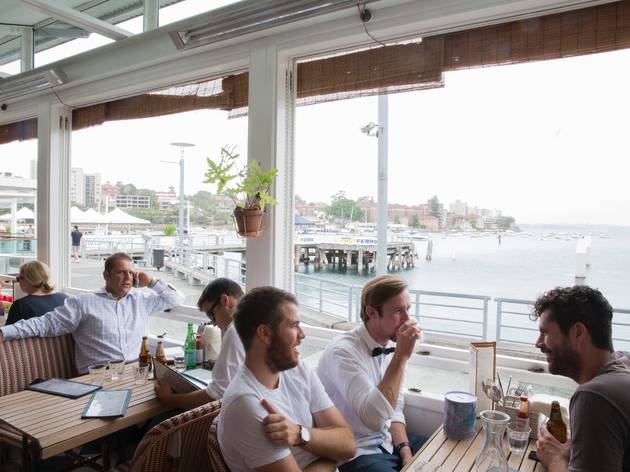 2/13
Photograph: Anna Kucera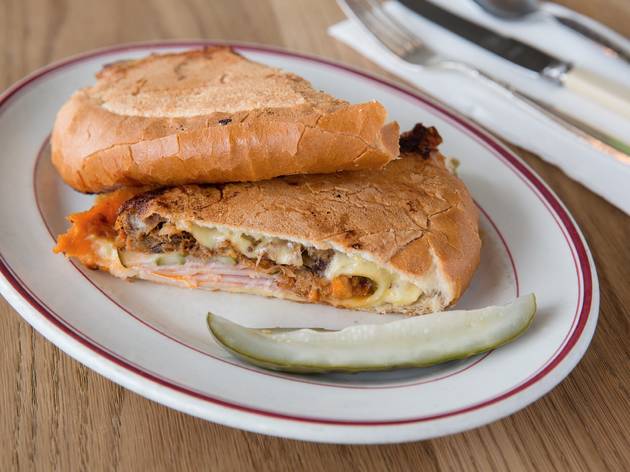 3/13
Photograph: Anna Kucera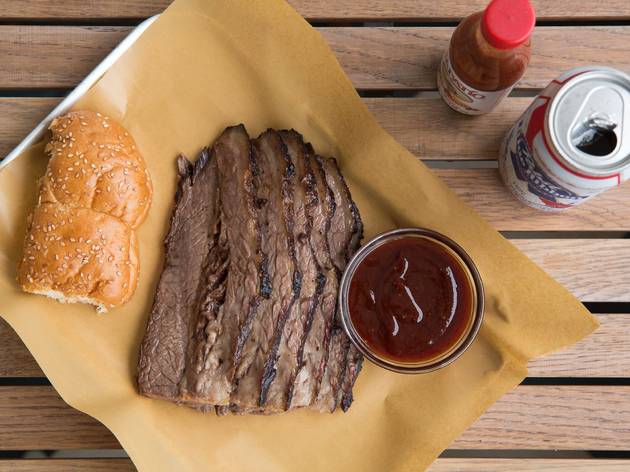 4/13
Photograph: Anna Kucera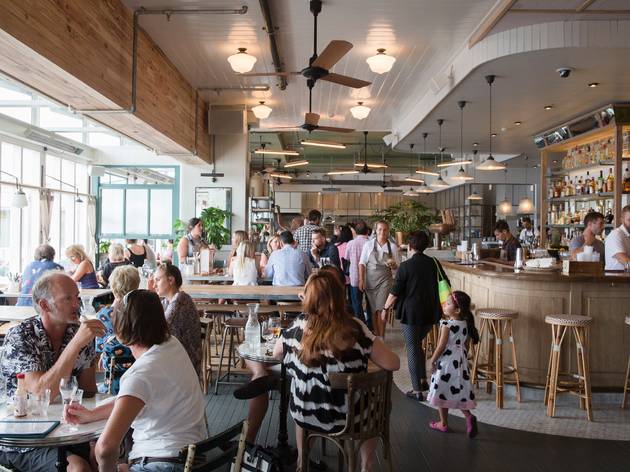 5/13
Photograph: Anna Kucera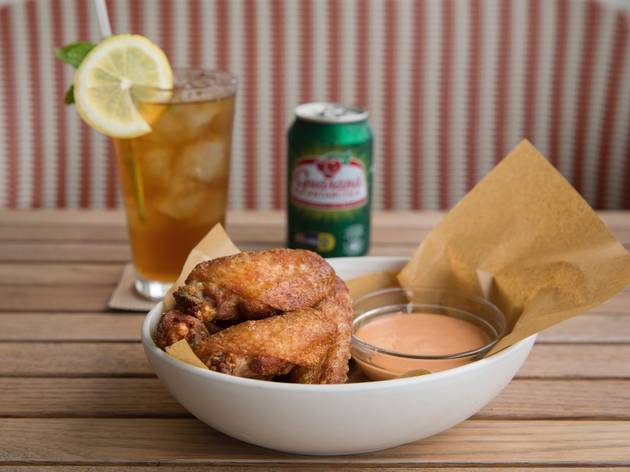 6/13
Photograph: Anna Kucera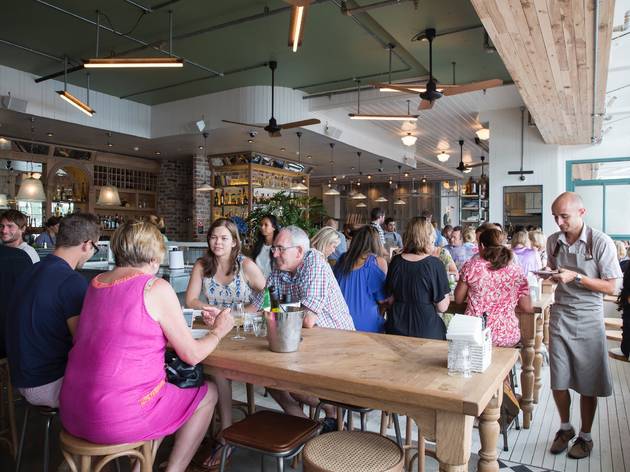 7/13
Photograph: Anna Kucera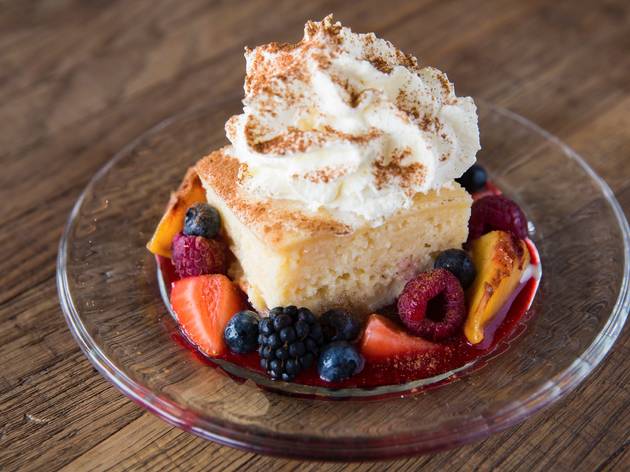 8/13
Photograph: Anna Kucera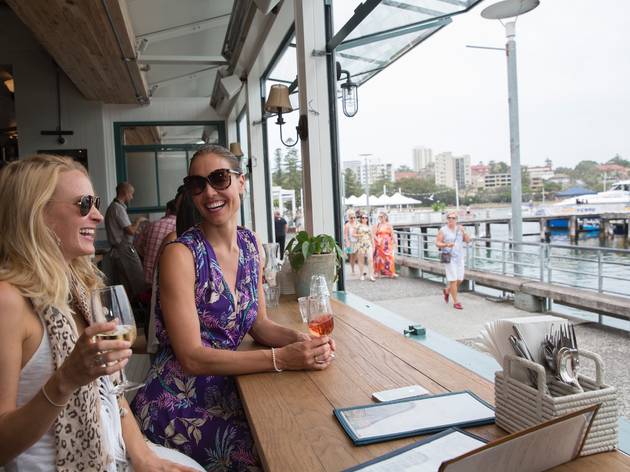 9/13
Photograph: Anna Kucera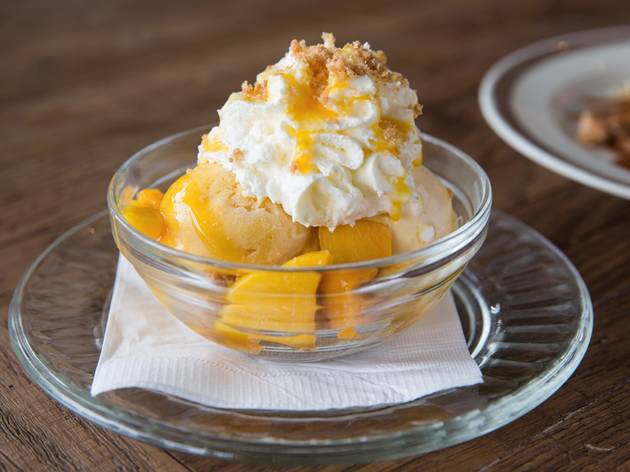 10/13
Photograph: Anna Kucera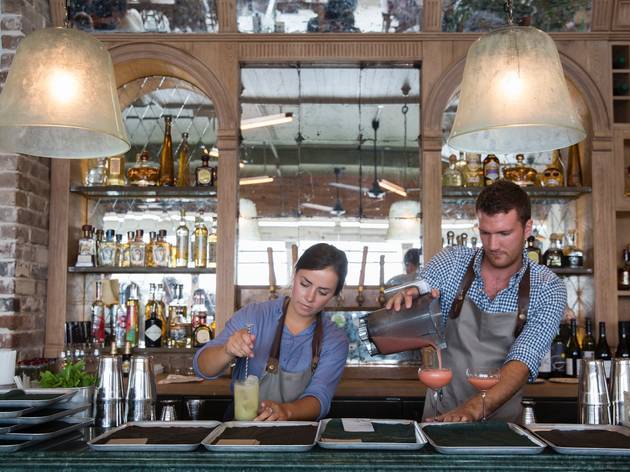 11/13
Photograph: Anna Kucera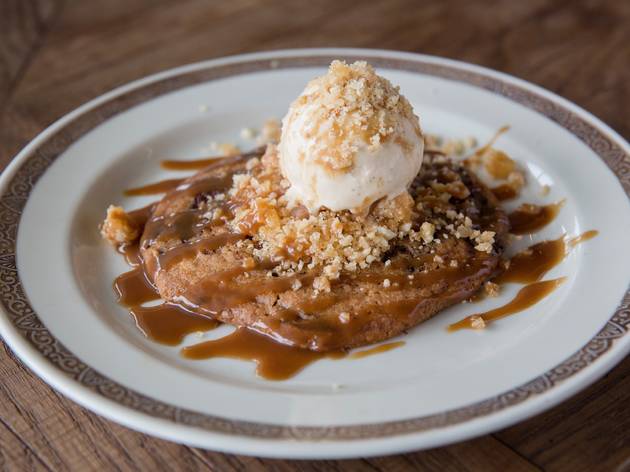 12/13
Photograph: Anna Kucera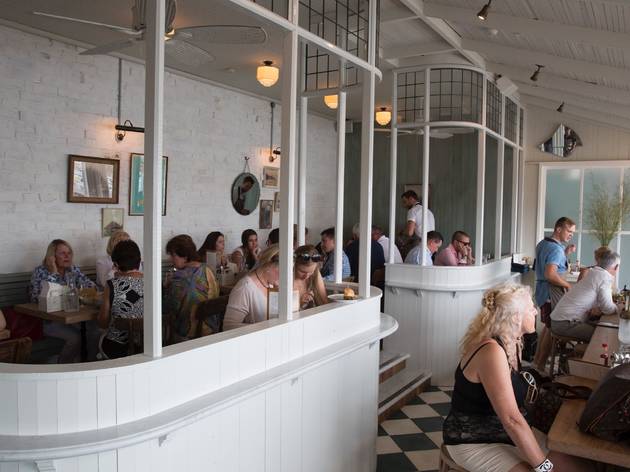 13/13
Photograph: Anna Kucera
Merivale's smokehouse-on-the-sea offers delicious fun - if you can get a seat
So finding out what 'Papi Chulo' means exactly takes us down a bit of a click spiral. Urban Dictionary, among a few lewd things we probably shouldn't print, says, "the one that lays down (sic) tha law and showers you with gifts". Most sites agree it's a term that roughly means 'stud'. One site calls it slang for 'handsome daddy'.
Whatever it means, it's packed. We're talking every table and every seat at the bar. Wall-to-wall Manly locals have crammed in for a taste of
Justin Hemmes
' first northside restaurant. It's not just because it's
Ms G's
Patrick Friesen at the pans, either. That said, the Canadian chef's handle on a hot wing can't be beat – here they're smoked and spiced, served with a lip-searing and piquant dipping sauce. It's the mix of North meets South America in a tidal wave of sour, hot, spicy and fun at this new beachside smokehouse that's got us, and everyone else, amped.
Papi Chulo is the restaurant that long lunches were made for. The huge, light-filled room is all Art Deco curves and smoked-glass lampshades, white-washed brick walls and old mirrors framed by rough, earthy linen curtains. The bathrooms are exposed copper piping, small tiles and big sinks. Think of it as something akin to a grand old Deep South restaurant that suddenly found itself transported to Mexico City, mixed with Sydney architect Kelvin Ho's flair for industro-cool.
It's also extremely kid-friendly. We're almost tempted to find some prop children to eat a bowl of curly fries with us, but we decide to go it alone. It's a good decision, but not as good as ordering a burger and a serve of brisket. That
burger
is a messy affair: a soft roll filled with a grain-fed beef patty, covered in melted American cheese (so yellow), bacon, lettuce, tomato and a side of pickles.
The brisket, served on brown paper – just like in the Texas meat markets – is rich and fatty, served in big thick slices. Next time we order it we'd go for a double serve of the accompanying pillowy little white rolls to temper the protein. Speaking of which, the Cuban sandwich is one you'll either want to share or order as a main meal. This hulk-sized toastie of pulled pork, bacon, melted mozzarella, mustard mayo and pickles is intensely, well, porky.
Salads-wise, we get ourselves a little confused. Although we order a hot and lime-sour watermelon salad and another of squash, mushrooms and toasted sunflower seeds to go with our hell-tasty-but-very-rich brisket and pork ribs (a little wet, we wouldn't go back for those), they come out as a separate course. We'd suggest letting the floor know when you order that you want them at the same time.
It's not really that much of a stress, seeing as we're surrounded by cold cans of PBR and have just refreshed ourselves with a Bloody Maria – that's a Bloody Mary given with tequila instead of vodka, here garnished with a prawn.
And if that lot hasn't got you sliding under the table begging for mercy, order a choc-chip cookie, all warmed through so the choc bits are slightly melted. It arrives covered in malted vanilla ice cream, butterscotch sauce and shards of macadamia nut brittle.
You can see why Manly folk are elbowing each other for a table. And that's the other thing: Papi Chulo is a little tricky to book. It's a matter of either being prepared to have lunch or an extremely early dinner (the only dinner bookings they take are before 6pm), or risk a walk-in for any other time.
But it's OK – this a handsome daddy that's worth the fuss.
Venue name:
Papi Chulo
Contact:
Address:
22-23 Manly Wharf
Manly
2095

Opening hours:
Mon-Sat noon-10.30pm; Sun 11.30am-9pm
You may be interested in: