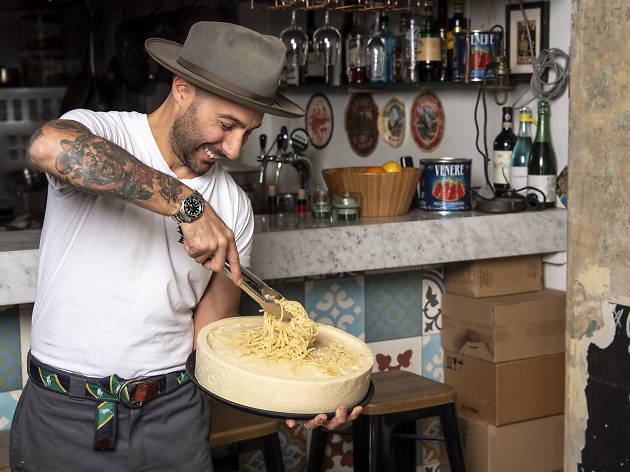 Signature Searches
We're helping Aussies discover unique eats worth searching for… with a little help from Google
By Time Out in partnership with Google
We've all had that moment. You've heard about some weird and wonderful dish (pasta in a cheese wheel? Motorcycle oil ramen?) but you haven't the slightest idea where to get it. So you plug a few words into Google, and voilà: your new food obsession. With directions and opening times, no less.
Time Out loves showcasing unforgettable food and drink experiences around town, so we're partnering with Google to celebrate those one-of-a-kind Signature Searches that no food fan will want to miss. From the incredibly photogenic to the completely out-there, these are unique dishes worth searching for. Start exploring them below, and once you've chosen your favourite, share a delicious pic on Instagram using the hashtag #foundongoogle.
And while you're in the neighbourhood, cast your net wider with our special Area Guides – find unforgettable experiences and eat your way around the competition. Tough work, right?
---

Sydney's Signature Searches
Best selling Time Out Offers