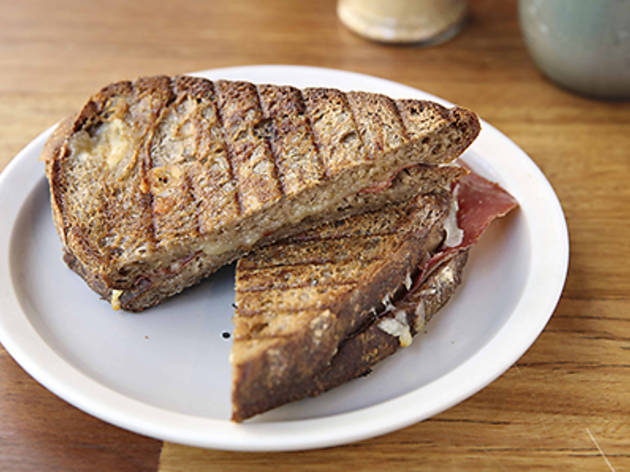 1/9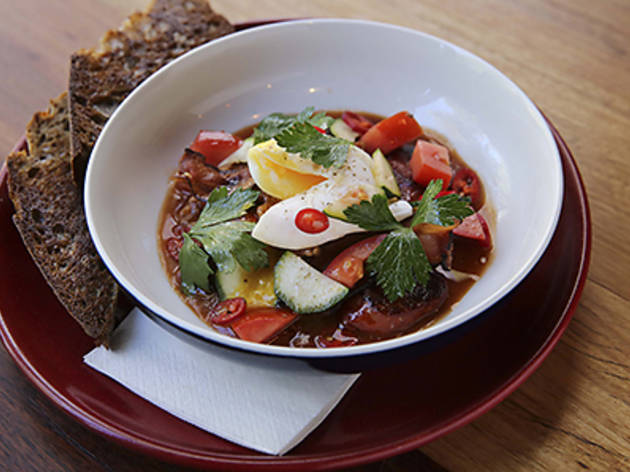 2/9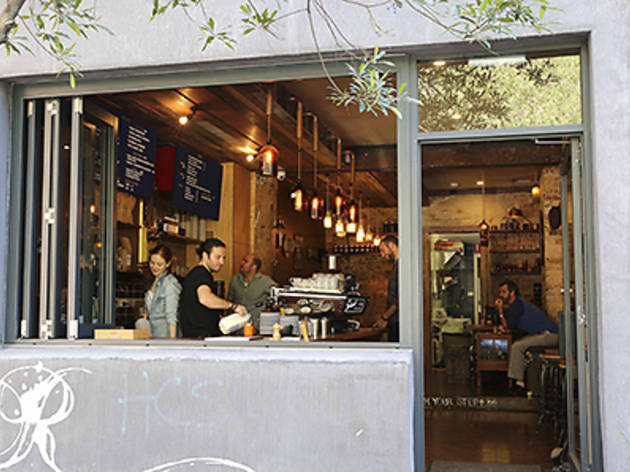 3/9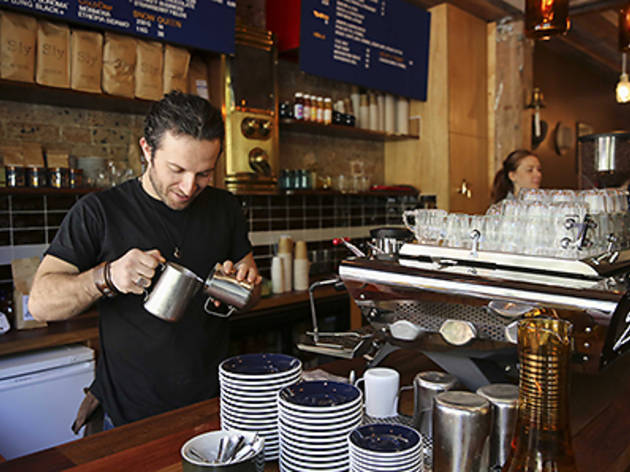 4/9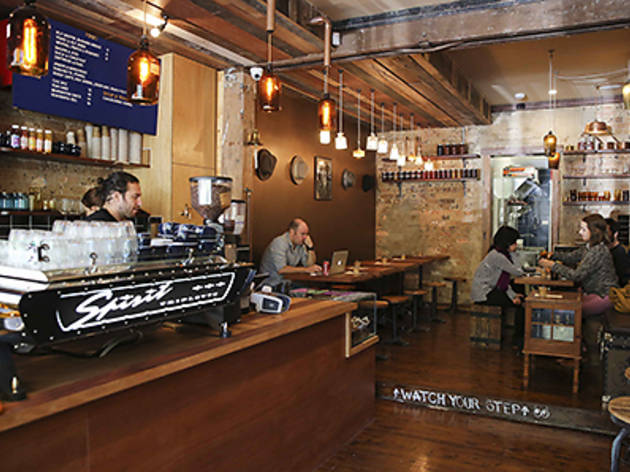 5/9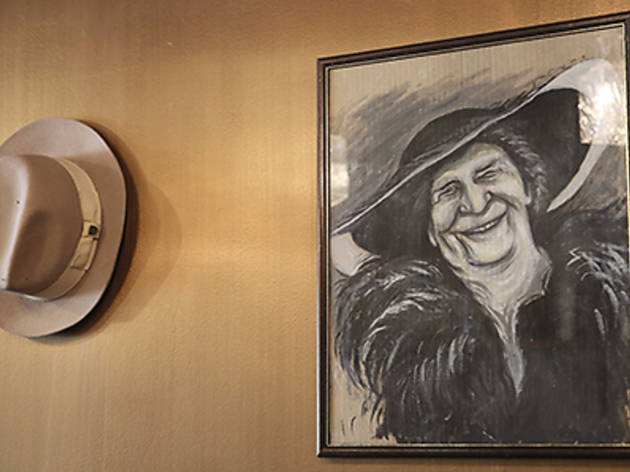 6/9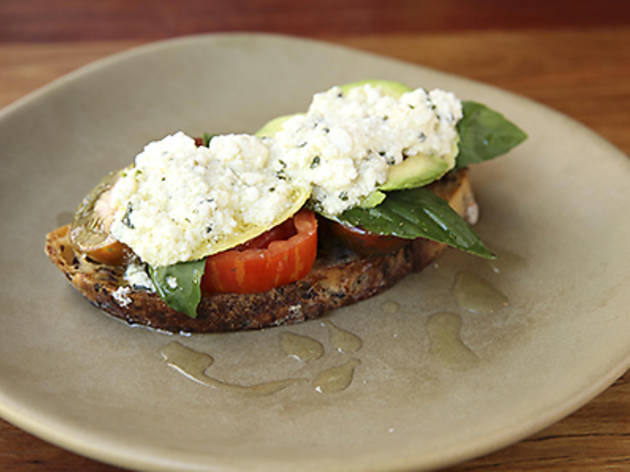 7/9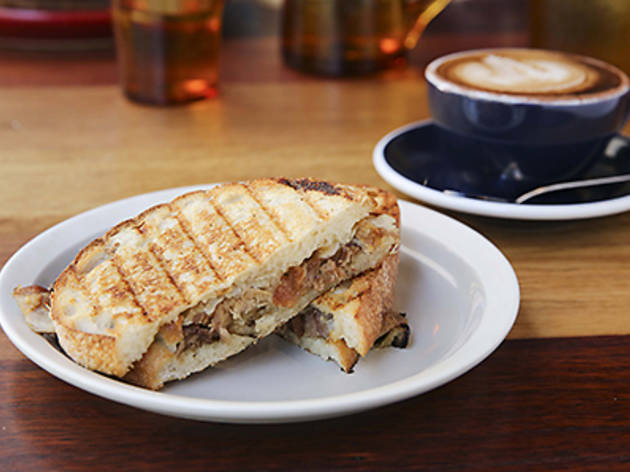 8/9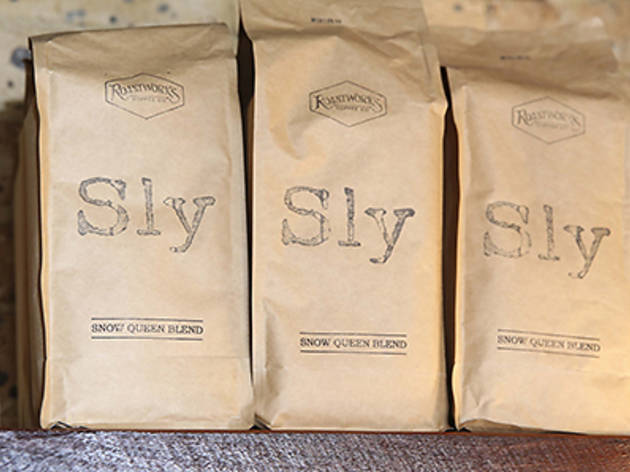 9/9
Time Out says
Eating at this new Surry Hills café? You'll want to know your toast
Well, this is embarrassing. We just discovered toasties and jaffles are different things. For anyone else out there who might be quietly suffering under the misapprehension that the two are interchangeable (for shame!), let us shed a little light on the subject. Forewarned is most definitely forearmed at Sly, where the menu is decidedly pressed-sandwich focussed.
A toastie is simply two pieces of bread flattened under a sandwich press, with a filling. For example, thin slices of cured Spanish ham and a mountain of manchego cheese stationed between two slices of brown bread and pressed until it's a flat, oozing, delicious mess.
Jaffles, on the other hand, are just a sealed toastie. There are three on chef Dean Wilkinson's smart little menu; we opt for gooey French cheese with slices of poached pear. It's a good idea in theory, but the reality is a little gluey and wet. It still won't stop us going back to try the version with bacon, egg and barbecue sauce - everythingyou need for a complete one-handed breakfast. Just add beans and coffee.
Which, by the by, is sourced from Artarmon's Roastworks Coffee. It's pretty heavy, too. With milk, it equals a full-on flat white. Short and black, it's bitter and nutty. Too much? There are also adult sippy cups filled with a banana and butterscotch smoothie that tastes a little like a healthy banana split. It's actually just a Mason jar with a fancy lid (the first person to call it a 'hipster wine glass' gets a punch) but we get a kick out of it all the same. They also serve individual banana bread loaves just to up the cute stakes.
It's an attractive looking space, too. Old etched glass decanters and vases have been recreated as lightshades, banquettes are built to resemble old packing cases, and there's even a little whisky cabinet that doubles as a table. Alas, it's locked. But we live in hope.
---
Details
Best selling Time Out Offers